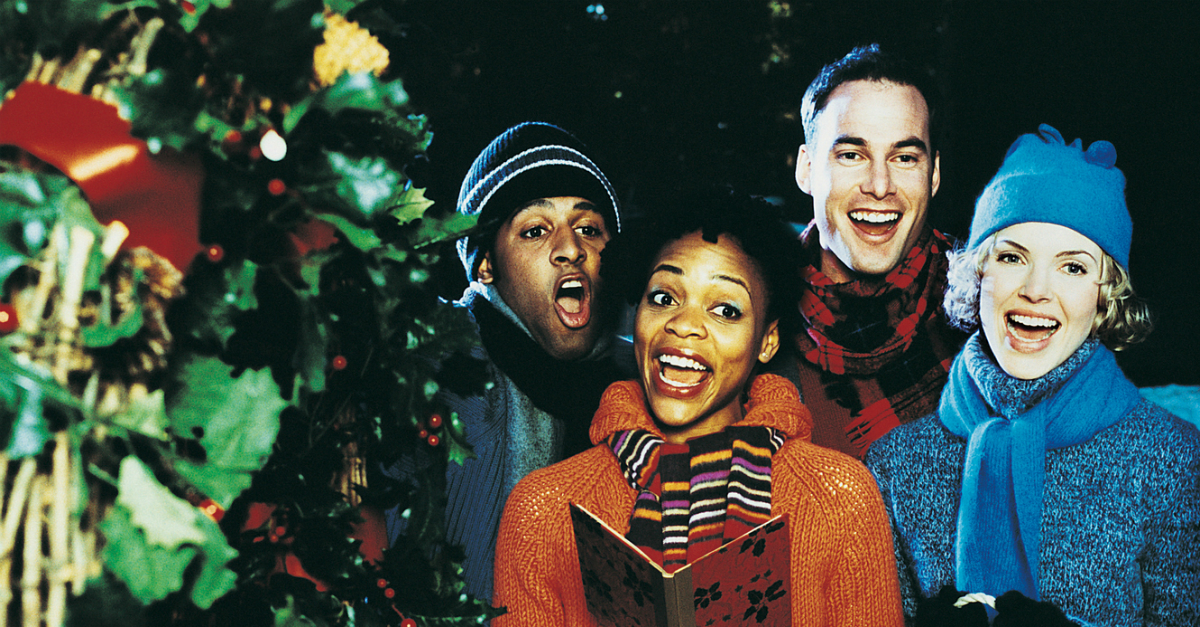 Christmas is full of the delightful sounds of the season, from jingle bells to the joyful holiday hymns we hear on the radio and sing in church. Their words are lovely and familiar… sometimes too familiar.
It's easy to know all the words and still miss the spirit of what we're singing. But what if we knew how these famous carols came about, what inspired their authors to first write down the words that lead us to reflect on the birth of Jesus and what that means?
Traditions like wish lists and making cookies for Santa are relatively new—it's only in the last hundred years that Christmas has shifted to being a holiday focused on presents and parties.
For thousands of years, Christmas was a quieter celebration, without an entire season dedicated to it, for most, a day to spend with family and a few weeks on the church calendar where the focus was on Christ coming to earth.
But from the very beginning, there were carols to sing in homes, neighborhoods, and churches to tell the story of the nativity.
Many of the carols we still sing and hear today go back for hundreds of years, and several of them were involved in fascinating times of history. Whether it's the Civil War origins of a father searching for his prodigal son or the songs that were sung during a brief truce in a war, the incredible backstories of these holiday hymns will change the way you worship this December.
As you read the powerful stories of the beginnings of a few of your favorite songs, remember that their messages of hope and healing are just as true for those of us singing them today.
The writers of these songs have some incredible stories to share that will lead us to be even more grateful for the joy of the baby born in Bethlehem so long ago.
Photo Credit: ©GettyImages Digital Vision.
"O Little Town of Bethlehem"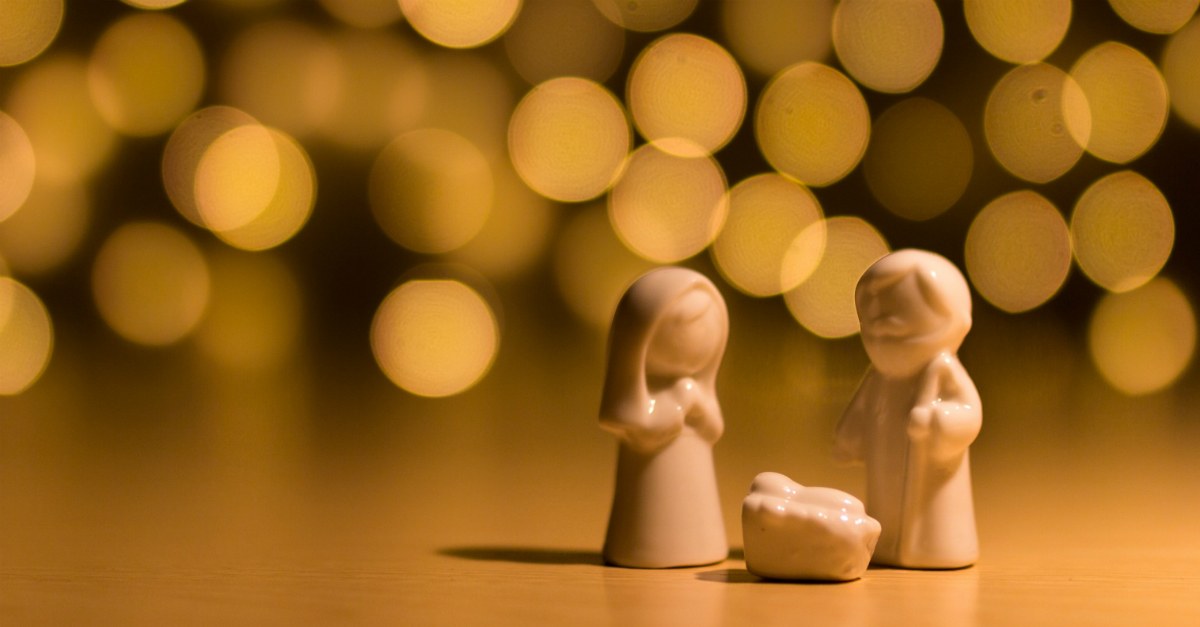 When Phillips Brooks, a rising young preacher and staunch abolitionist, was asked to give the funeral address for President Abraham Lincoln, he must have been daunted by the task, and sure that his eloquent eulogy would be the most famous lines he would ever pen.
He was wrong. Shortly afterward, exhausted from years of war and longing for rest, he took a sabbatical from preaching to visit the Holy Land, hoping to find peace.
There, as he visited still-insignificant Bethlehem and looked out at the landscape at night, the lines for a poem jumped to his mind: "O Little Town of Bethlehem, how still we see thee lie. Above thy deep and dreamless sleep, a silent star goes by."
Several years later, he came back to the poem and completed it. His organist, Lewis Redner, added the music. It was first performed by the children's choir in his church, and very quickly, the verse was included in hymnals as a seasonal favorite.
But one child, who wasn't yet born, would find special meaning in Brooks's song. Helen Keller, the famous educator who was born blind and deaf, met Brooks years later. He was the one who explained the gospel to her for the first time.
Through her teacher and translator, Anne Sullivan, she told Brooks, "I've always known there was a God, but until now I've never known his name."
The carol's third verse, though written years before Brooks had met Keller, captures perfectly the joy of salvation arriving to a deaf and blind child whose ears could not hear his coming, but whose heart had long recognized his presence:
How silently, how silently, the wondrous gift is given!
So God imparts to human hearts the blessings of His heaven.
No ear may hear His coming, but in this world of sin,
Where meek souls will receive him still, the dear Christ enters in.
Photo Credit: ©Unsplash Gareth Harper
"Go, Tell It on the Mountain"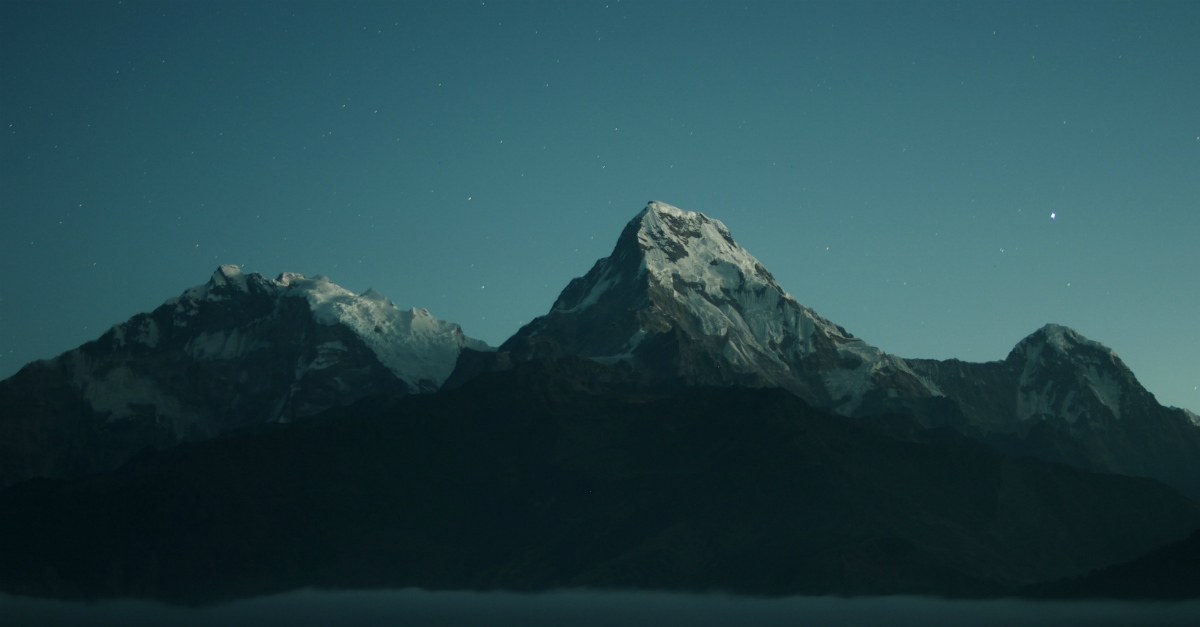 History can't tell us who first sang the lines of "Go, Tell It on the Mountain," because the original author and lyricist was an enslaved African-American. The call-and-response praise songs that came from this terrible stage of our history are known as spirituals, spread orally from one plantation and farm to another.
We do know much more about the people responsible for bringing this song to the rest of the world. In 1907, John Wesley Work Jr. compiled and edited a number of songs, including this one, in his songbook Jubilee Songs and Folk Songs of the American Negro. But the song was popularized decades before that, by the original Fisk Jubilee Singers.
The Jubilee Singers started out in 1871 as a brave little band of young people led by George White and Ella Shepperd. Many of them were former slaves, and their mission was to raise money for their struggling university on a singing tour through cities of the North.
They began by performing only traditional hymns and classical arrangements to show their musical training and their performances received a moderate amount of attention, but the journey was anything but easy.
When their money ran out and they had to scrimp to get coats to protect themselves from the cold Northern winter, they kept going. When they were met with threats and hostility and were turned away from hotel after hotel in Ohio because of the color of their skin, they kept going.
When reviews derided their music and editorial cartoons depicted them as minstrel singers, they still kept going.
At last, three days before Christmas, the tide turned. The choir had run out of funds when the most famous preacher of the day, Henry Ward Beecher, invited them to his church. They began to sing the songs of their hearts, the spirituals they'd learned from their parents during slavery days.
And the wealthy congregation responded with tears… and donations. Soon, they went from struggling to successful to, eventually, famous—world-famous, when their following tour of England had them appearing before nobility and even Queen Victoria herself.
Their concerts were the first time most Americans were introduced to spirituals, including "Go, Tell It on the Mountain," a seasonal crowd favorite, so that the good news could truly spread "Over the hills and everywhere."
Photo Credit: ©Unsplash Daniel Leone
"I Heard the Bells on Christmas Day"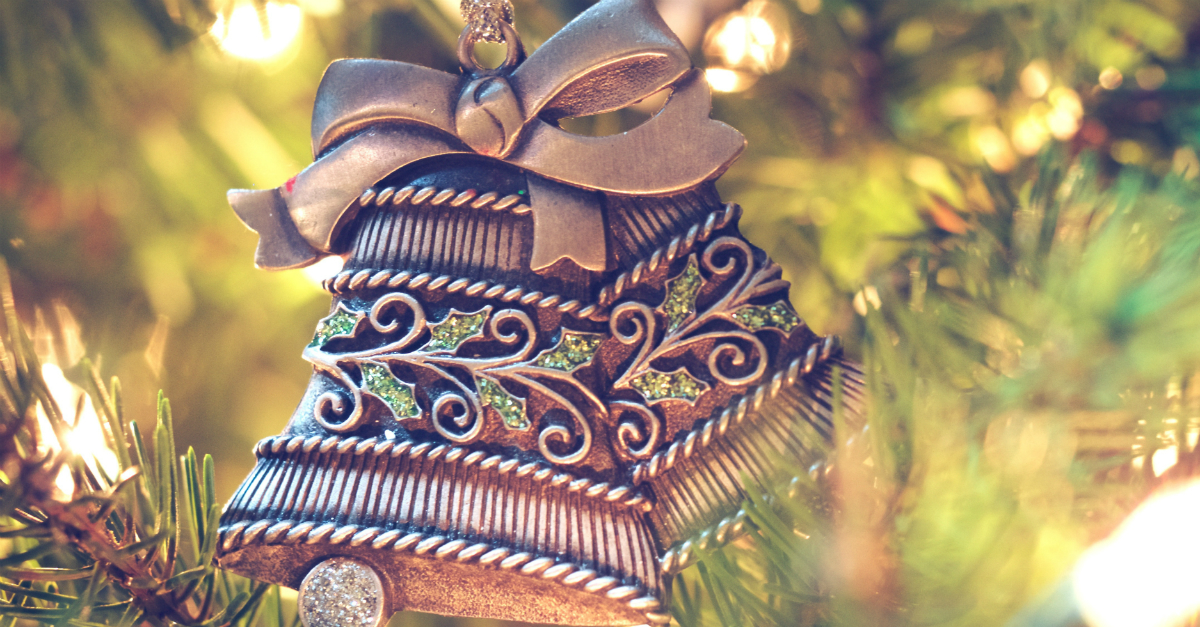 By the mid-1800s, Henry Wadsworth Longfellow was a household name, and his poems, like "The Midnight Ride of Paul Revere" and "The Song of Hiawatha" were memorized and quoted all over America.
But in 1863, it had been many years since he'd written an original verse. Longfellow was weary after years of hardship. His beloved wife had died in a tragic fire, causing him to fall into a deep depression. That Christmas, he wrote in his journal: "How inexpressibly sad are all holidays."
A few years later, despite his deep conviction against violence, his oldest son, Charley, left this note in his house after stealing away to join the Union Army: "I have tried hard to resist the temptation of going without your leave but I cannot any longer."
Less than a year later, on December 1, 1863, Longfellow received a telegram that every parent during wartime dreaded: Charley had been injured in a skirmish with Confederate troops and was currently in a Virginia hospital. Knowing the poor conditions of battlefront medical stations, Longfellow immediately left his Boston home to search for his son.
After arriving, he spent three days searching the incoming wounded arriving at the train station, passing up and down the line of bleeding, bandaged men, limp on pallets packed into boxcars, until he finally saw a familiar face: Charley, the prodigal son, alive, but barely breathing.
After being rushed to medical care and stabilized, Charley was eventually allowed to return home to Boston. On Christmas Day, with his son still shivering with fever, possibly never to recover, Longfellow struggled with the terrible reality of the war that had torn his country apart… and began to write a poem.
With each line, he built a picture of darkness—and in the midst of it, hope.
And in despair I bowed my head;
"There is no peace on earth," I said;
"For hate is strong and mocks the song
Of peace on earth, good-will to men!"
Then pealed the bells more loud and deep:
"God is not dead, nor doth He sleep;
The Wrong shall fail, the Right prevail,
With peace on earth, good-will to men."
Charley did eventually recover, and he and his father were reconciled, but this wartime Christmas poem-turned-song still rings out a story of the triumph of hope over despair even today.
Photo Credit: ©Unsplash/Aaron Burden
"Silent Night"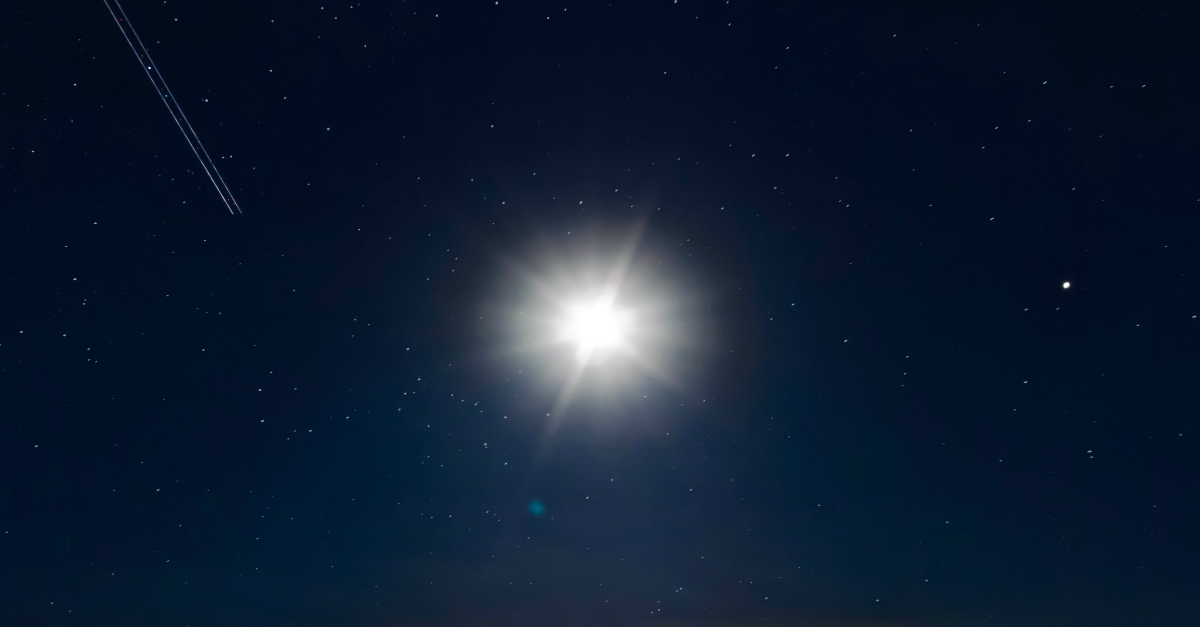 The most recorded carol of all time had humble origins: it was written in a tiny village in Austria by Franz Xaver Gruber and Joseph Mohr, churchmen who wanted a simple song to perform for Christmas, since the organ had been damaged by flooding. It was performed with accompaniment by the guitar, and was later performed by groups of traveling folk singers, spreading it around the world.
But perhaps the most famous place the carol has been sung was also the most unusual: the trenches of WWI. In December 1914, hostilities had died down between battles, as tense English, French, and German soldiers waited for the next bout of gunfire.
But on Christmas Eve, what they got instead was an unexpected ceasefire. In certain places along the line, enemy soliders ventured into no-man's land to play games, exchange gifts, smoke cigarettes, and celebrate together as best they could, knowing that in a few days they would resume fighting against each other again.
Many men recounted the beauty of the familiar Christmas carols that were sung among the soldiers: the Englishmen's "God Rest Ye Merry Gentlemen," the French with their boisterous "Cantique de Noel," and "Silent Night" in its original German.
Stille Nacht! Heil'ge Nacht!
Alles schläft; einsam wacht.
Nur das traute hoch heilige Paar.
Holder Knab' im lockigen Haar,
Schlafe in himmlischer Ruh!
Schlafe in himmlischer Ruh!
Silent night! Holy night.
All is calm; all is bright.
Round yon virgin, mother and child.
Holy infant so tender and mild.
Sleep in heavenly peace,
Sleep in heavenly peace.
It was a song from a simpler time, first performed at a midnight mass on Christmas Eve in a small village church, sung a century later over the bloodied, disease-ridden trenches, in hopes that there would be another silent night again soon.
---
Amy Green researches the past, works on her next historical fiction novel, and celebrates Christmas from her home in Minneapolis, Minnesota. You can find her online at amygreenbooks.com.
Photo Credit: ©Unsplash/Caleb Stokes