In every church community, there are adult orphans. They have lost their mothers, or their mothers are far away geographically. Some mothers are emotionally distant and unloving.
This means that older women have the opportunity to fill that gap in the lives of younger members of their congregations.
Here are five tips from scripture for mothering the motherless.
1. Don't Force It
Romans 12:4-5 says "as in one body we have many members, and the members do not all have the same function, so we, though many, are one body in Christ, and individually members one of another." Becoming a mother-figure to someone will happen naturally if it's supposed to happen at all.
Ask yourself what motivates you to be motherly. Are you trying to be a godly woman, obedient to the Lord's will, and sensitive to His leading?
A healthy relationship happens slowly, not by design. At least, it doesn't happen by our design. God always has a plan for our connections to others. "All this is from God, who reconciled us to himself through Christ and gave us the ministry of reconciliation." (2 Corinthians 5:18). He reconnected us to Himself through Christ; God also connects us to others through His Son.
2. Set an Example
Older women are taught to "be reverent in behavior, not slanderers or slaves to much wine," and "they are to teach what is good." (Titus 2:3) There are women who teach Sunday School or Bible Study, but also women who model a Christ-like outlook simply by how they act. If a woman observes and appreciates the way you behave, she will be drawn to emulate your example. That's the silent teaching of motherhood, but also the sort of example any godly woman can set, whether she's raised children or not.
That nurturing example is also a useful evangelizing tool. Unbelievers are drawn to the light which faithful, honest Christians demonstrate. "Look carefully then how you walk, not as unwise but as wise." (Ephesians 5:15) Being a light in your community—inside or outside of church—means being in community somehow, so get involved. Watch out for multigenerational opportunities. Talk to your neighbor who has three small kids: is her mother far away? Does she crave adult conversation, companionship, or a homemade casserole?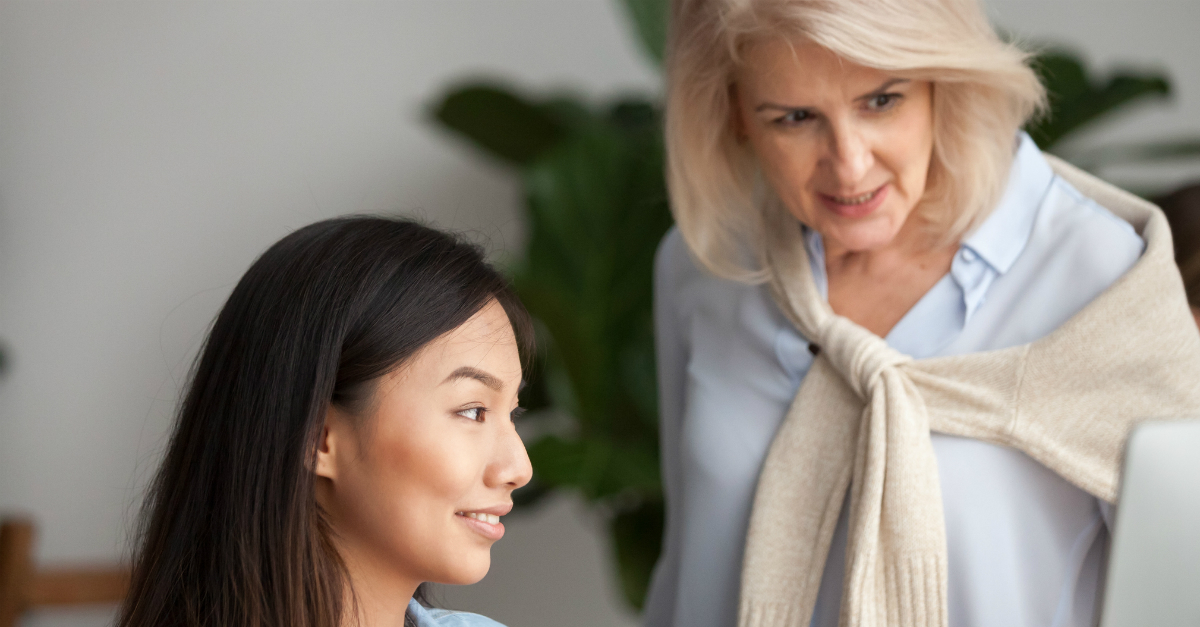 Photo Credit: ©GettyImages/fizkes
3. Be Available
"And I heard the voice of the Lord saying, 'Whom shall I send, and who will go for us?' Then I said, 'Here I am! Send me.'" (Isaiah 6:8) Be ready for God to deploy you where He sees the best fit. If you have spare time, a woman will cross your path who needs discipleship.
If you have extra resources, God will highlight the young family who could use help with shopping and cooking. He might simply call you to encourage a single woman or a one who misses her mom.
If you feel the Holy Spirit directing you to nurture a motherless person who was not on your maternal radar, or with whom you have experienced friction, pray; read scripture; seek trustworthy counsel. If the Word, the Spirit, and a godly friend agree, don't argue with God. Mothers sometimes have to parent through conflict with their own children—church family can also be challenging.
4. Be Humble
The entire church is responsible for the upbringing of fellow-believers. Other "parents" will complement your maternal duties. If you are straightforward, speaking the truth in love, another church "mother" could be the encourager who imparts joy and laughter. Another "parent" might pray over this person on a regular basis, and still others could be called to serve with meals or babysitting.
"Therefore, as God's chosen people, holy and dearly loved, clothe yourselves with compassion, kindness, humility, gentleness and patience." (Colossians 3:12) God directs your path. His loving Spirit connects people. You might not be the exalted "mother" in a relationship but one of many adoptive parents helping someone learn about Christ or how to survive through difficulties.
Christ humbled Himself to the Father's will. He came to serve us, giving His life without expecting a return. He had been rejected over and over. Christ did not exalt Himself but exalted the Father. Remember those motives mentioned above? Mothering the motherless means giving yourself up to Jesus' call on your life. Just do it, and don't wait to be honored. Motherhood is rewarding, but you might not not reap those rewards right now.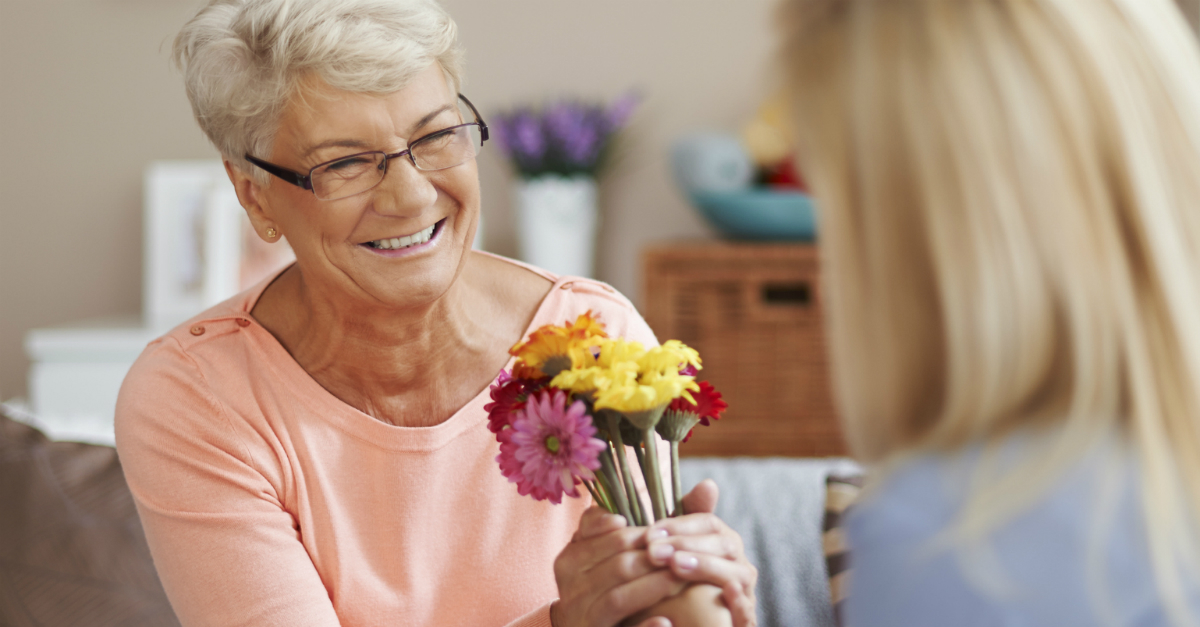 Photo Credit: ©GettyImages/gpointstudio
5. Accept Love in Return
Sometimes, it's easier to give than to receive. If you don't accept a gift in return, is it possible that your gift was wrapped in pride, or a need to be the hero in a relationship? Jesus is the hero of our story. We must receive His free gift of grace if we are to be saved. Jesus set the example. He washed the disciples' feet, (John 13) yet He was their Lord. By saying "yes" to a token of thanks, you are teaching someone how to accept a gift, including THE gift of salvation from Christ.
When your adopted son or daughter wants to do something kind, welcome gratitude. They will feel good sending you flowers or taking you for dinner. If this was your own biological child, you would hope he or she would grow up to be generous and grateful, and a satisfying way to demonstrate these traits is for them to say "thank you" in a tangible way. Be vulnerable; accept the gift. Think of it as a token of God's love for you given through them.
Mother in Verse
"Go back, each of you, to your mother's home. May the Lord show you kindness, as you have shown kindness to your dead husbands and to me. May the Lord grant that each of you will find rest in the home of another husband." (Ruth 1:8-9) Ruth had a mother she could have returned to, but Ruth's spirit yearned, instead, to become a daughter to the daughterless, giving Naomi a new purpose in her life: mothering a young widow.
We often focus on the godliness of Ruth, her loving sacrifice for the sake of Naomi, and on her very special place in the genealogy of Christ. What we mustn't forget is the selflessness of Naomi, who was grieving the loss of her husband and sons. She had the generosity of spirit to say to her daughters-in-law "leave me; find good husbands." Ruth discovered in Naomi wisdom, kindness, and the dedication of a mother.
In Ruth 2:2, Naomi refers to Ruth as "my daughter." Naomi was even able to offer Ruth protection through "a relative on her husband's side, a man of standing" who was Boaz, Ruth's future husband. (Ruth 2:1) Although neither woman knew it, they were obediently participating in God's fulfillment of covenant promise through Christ by genuinely honoring this adoptive relationship.
A Prayer for Mothers to the Motherless
Father, I pray that older women in the church find unexpected joy by engaging with the motherless among them. Lord, facilitate and grow those adoptive relationships and be glorified by the love they yield. In Your Son's precious name, amen.
Photo Credit: ©GettyImages/Sneksy
---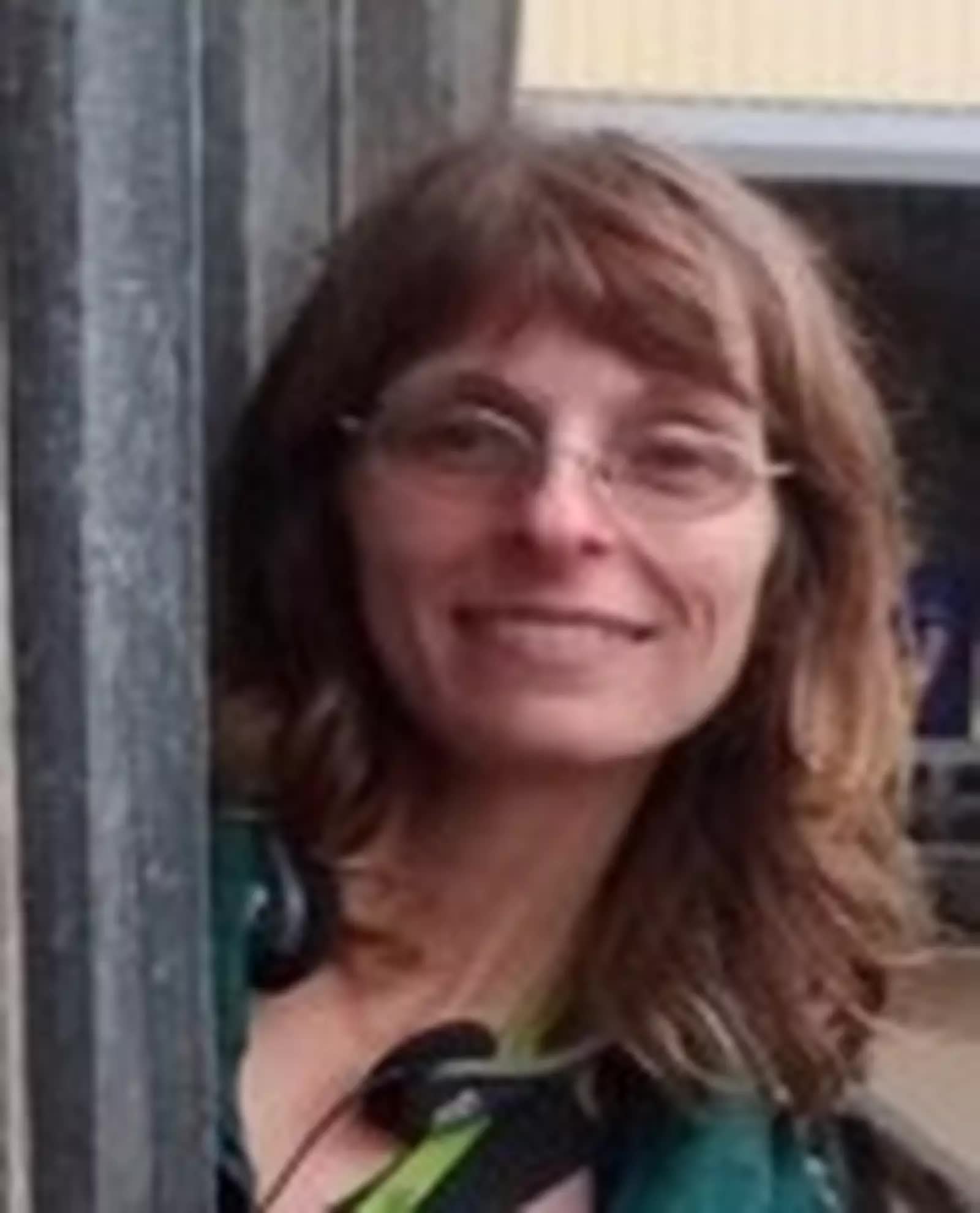 Candice Lucey is a freelance writer from British Columbia, Canada, where she lives with her family. Find out more about her here.