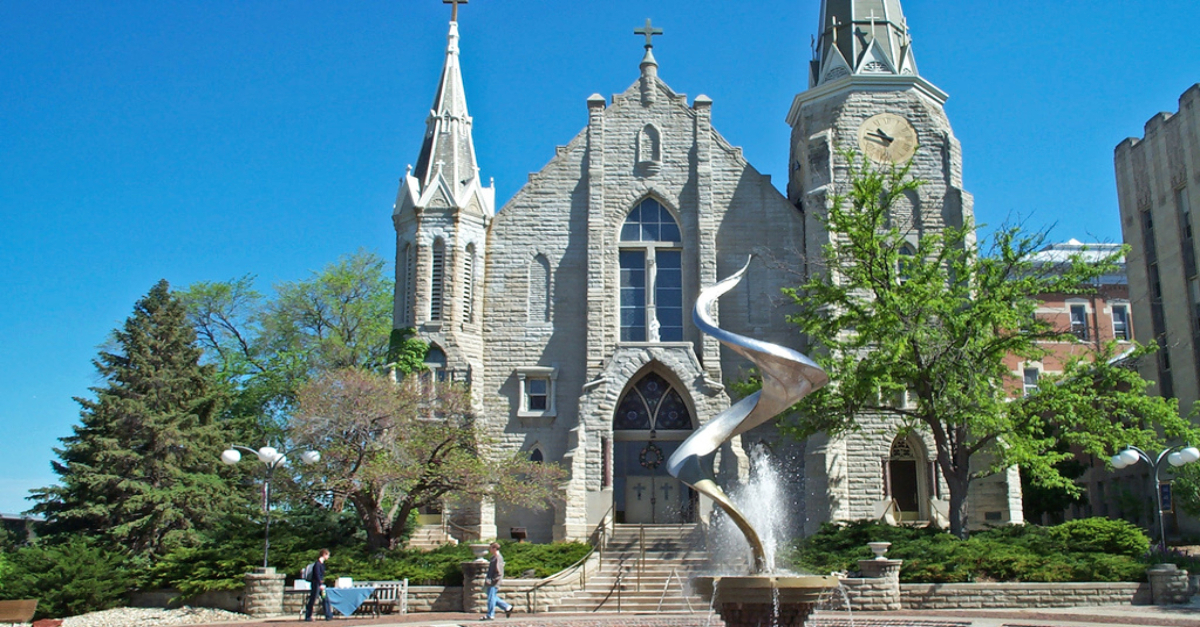 The M. Div., or Master of Divinity degree, is an academic requirement for individuals interested in the active practice of the pastoral profession. It is the most common academic degree in seminaries and divinity schools. In many Christian denominations and in some other religions a Master of Divinity degree is the standard requirement for ordination to the priesthood or pastorship, ordination, or licensing to professional ministry. It is considered a professional degree and enables graduates to become ordained to the clergy. Yet, many people are unaware of the fact that a master's degree in Divinity can also open doors to other exciting professions.
Divinity often appeals to prospective students who share some of the following traits:
a) the desire to work with people, or in groups
b) a talent for initiating activities and programs
c) a call to help or motivate people
d) the mission to make a difference in the world
However, most who wish to obtain a Master of Divinity do so because they want to become a pastor. Several denominations require their pastoral staff to attend school for up to eight years. In many cases like this, they also obtain a Bachelors in Divinity. Christian MDiv programs commonly incorporate studies in Christian ministry and theology. In 1996 the Association of Theological Schools set the standard that all accredited MDiv programs should include the following four scholastic domains: Religious Heritage, Cultural Context, Personal and Spiritual Formation, and Capacity for Ministerial and Public Leadership. ("Four Content Areas of the MDiv")

Whether you're looking to further your education to become a pastor, below is a list of Top Divinity Schools in the U.S. categorized between online and on-campus degrees. Each college listed is also accredited by the NCA/HLC which is recognized by the U.S. Department of Education. The official guide to institutions of higher learning accredited by agencies is recognized by the Council on Higher Education Accreditation (CHEA). Discover the top universities for a degree in Masters of Divinity (listed in no particular order):
Image credit: Photo of Creighton University from Wikipedia (public domain)
Masters of Divinity: Best Online Programs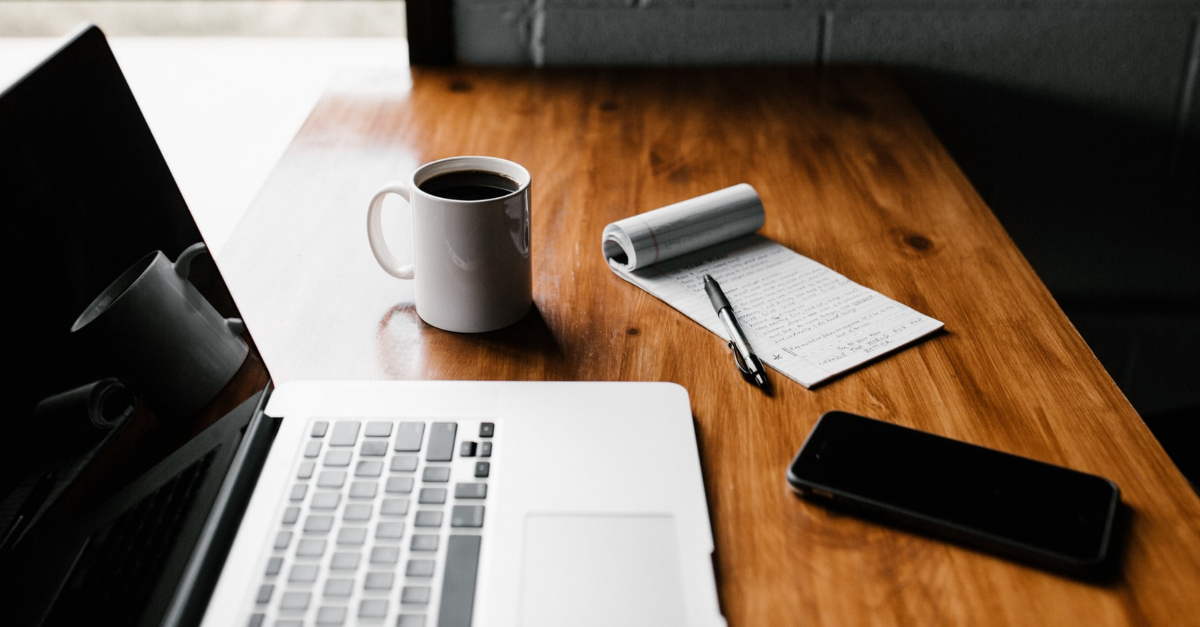 Global University
The Graduate School of Theology exists to equip students to live and minister in multiple cultures through individual research, personal scholarship, and cultural awareness. It does so by providing an advanced, in-depth, specialized study of the Bible and related subjects at the post-bachelors degree level.
Global's program can be completed with 78 credit hours and costs about $21,528. Options include Biblical Language and Christian Ministry.
Visit their website for more information.
Mercer University
The M.Div. at McAfee emphasizes spiritual discernment, academic rigor, and practical ministry experience, and it is structured to give students the foundational tools for ministry. Founded in 1833 under the auspices of the Georgia Baptist Convention, Mercer University's inaugural class included 39 students. Today, between multiple campuses across Georgia and online, that number exceeds 8,700 annually. Students may choose to focus their M.Div. studies by pursuing a fully embedded certificate within their M.Div. degree program. The certificates are Christian Ethics, Community Transformation, Congregational Ministry, Interfaith Dialogue, and Spiritual Care.
Tuition: $49,000
Visit their website for more information.
Loyola University
Loyola University located in Chicago, IL is a private university founded in 1870, has a long history of quality online education. Among the largest Catholic universities in the nation, Loyola emphasizes the Jesuit tradition of service and features high-quality, rigorous, learner-centered courses designed to prepare graduates for a range of career and further educational opportunities. Students can pursue the degree on-campus or as a distance program via online education.
Tuition: $50,000
Visit their website for more information.
Gonzaga University
Established in 1887, Gonzaga University is a private, liberal arts institution offering academic programs in the Jesuit Catholic tradition. The core curriculum of the MA emphasizes the study and practice of theology through coursework in scripture, systematic and moral theology, Ignatian spirituality, and history. Each semester includes two eight-week sessions. Students can complete the M.Div online program in two years. The university offers a set, per-credit tuition rate for all online students, regardless of their state of residence.
Tuition: $20,000
Visit their website for more information.
Regent University
Regent University is a private Christian university in Virginia Beach, Virginia. The university was founded by Pat Robertson in 1977 as Christian Broadcasting Network University and changed its name to Regent University in 1990. Regent offers traditional on-campus programs as well as distance education.
According to regent.edu, "Regent's Master of Divinity (offered online and on-campus in Virginia Beach) incorporates elements of the Master of Theological Studies and M.A. in Practical Theology to equip you to lead a church, ministry, parachurch organization or nonprofit. The M.Div. program can also lead to ordination or ministry licensure. You'll become well-versed in Christian history, biblical writings and scriptural interpretations. Choose the concentration option that best meets your interests and ministry goals. Regent's School of Divinity is accredited by the Commission on Accrediting of the Association of Theological Schools in the United States and Canada (ATS) and its M.Div. program is approved by it."
Tuition: $18,000
Visit their website for more information.
Corban University
Corban University is a private Christian college in Salem, Oregon. The school of about 1,200 students offers undergraduate work in biblical studies, liberal arts, and professional studies, and graduate work in business, ministry, education, and counseling. According to corban.edu, "The M.Div. program is designed to give you the tools you need to accurately interpret Scripture within its historical, geographical and cultural background and to apply it to your current ministry's context, location and cultural demands.
Corban's Master of Divinity is available entirely online or as a hybrid of online and on-campus classes to work around your schedule. You will be able to choose your own program pace and schedule, attending full time to finish in just three years or completing the program at a part-time pace."
Tuition: $24,000
Visit their website for more information.
Saint Joseph's College of Maine
Saint Joseph's College of Maine is a private Catholic liberal arts college in Standish, Maine. It is the only Catholic college in Maine. Saint Joseph's was founded by the Sisters of Mercy in 1912 as an institution for women. According to sjcme.edu, "The Master of Divinity curriculum offers a theological education for those who seek to serve the needs of the Catholic Church and society with a specific emphasis on application in ministry. The programs are in keeping with the values of Saint Joseph's College, which are rooted in the teachings of Jesus Christ and the heritage of the Sisters of Mercy."
Tuition: $25,000
Visit their website for more information.
Moody Bible Institute
Moody Bible Institute is a Christian institution of higher education with its main campus in Chicago, Illinois. It was founded by evangelist and businessman Dwight Lyman Moody in 1886. Since its founding, MBI's main campus has been located in the Near North Side of Chicago. According to moody.edu, "Develop your biblical expertise and advanced preaching skills with an ATS-accredited degree Master of Divinity. Study Hebrew, Greek, Bible analysis, biblical and systematic theology, pastoral practices, church history, ministry leadership, and narrative preaching. Be invigorated to continue ministry as you develop your knowledge of Scripture. Two internships are built into the curriculum to help you apply what you've learned in real-life settings."
Tuition: $23,000
Visit their website for more information.
Masters of Divinity: Best On-Campus Programs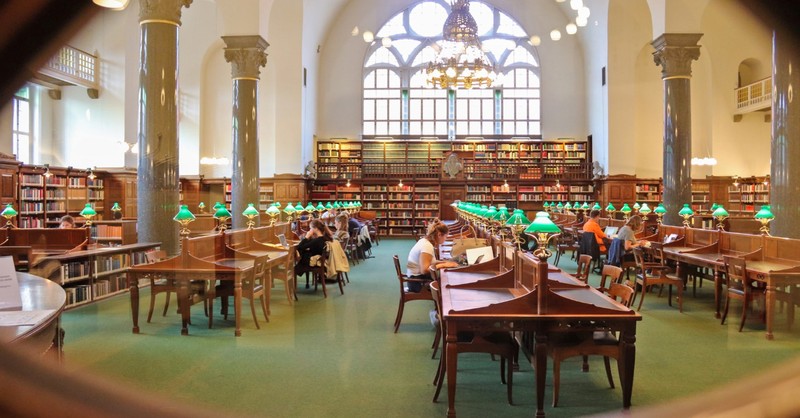 Boston College
Located in Chestnut Hill, MA, the Master of Divinity program includes a practicum—field experience in which you observe and explore ministerial work in different contexts, deepen practical skills, and examine how your experience relates to theological study. Rigorous and intensive, the three-year Master of Divinity (M.Div.) is a comprehensive professional degree program that combines a broad study of theology with supervised ministry and spiritual formation.
Tuition: $28,700
Visit their website for more information.
Bethel Seminary
Bethel Seminary develops leaders–empowered and equipped to leave a God-honoring legacy. Bethel University is a private, evangelical Christian university in Arden Hills, Minnesota. It was founded in 1871 as a Baptist seminary and is now affiliated with Converge. In less than three decades, Bethel's programs have more than doubled to over 100 degree options, and enrollment has grown to nearly 4,500 students.
Tuition: $49,990
Visit their website for more information.
Campbell University
Campbell University is a private university in Buies Creek, North Carolina. Founded in 1887 by a young Baptist minister, J.A. Campbell, the school today enrolls more North Carolinians than any other private university in the state of North Carolina. The Master of Divinity (MDiv) degree requires a total of 90 semester hours. This degree program can be completed in a minimum of three years, enrolling in an average of 30 semester hours each year.
Tuition: $49,000
Visit their website for more information.
Emory University
Emory University is a private research university in Atlanta, Georgia. Founded as Emory College in 1836 in Oxford, Georgia by the Methodist Episcopal Church, it was named in honor of Methodist bishop John Emory. The Candler's Master of Divinity (MDiv) integrates real life and real study, combining challenging academics, in-depth contextual learning, and faculty-led mentoring like no other seminary.
Tution: About $35,000
Visit their website for more information.
Loyola University of Chicago
Loyola University Chicago, a private university founded in 1870 as St. Ignatius College, is one of the nation's largest Jesuit, Catholic Universities and the only one located in Chicago. According to luc.edu, "The religious leaders who emerge from this MDiv program are called upon to resource (both to mediate and to augment) the Christian Tradition. Thus, they require education and formation not only for the way things are, but also for the way things are going to be. They need to be generalists grounded in the faith tradition, but also specialists possessing the interpersonal and spiritual skills to empower others in particular settings. These persons will be leaders who can articulate in religious language their own profound experience, discern the presence of the divine in others' experience, and convoke and nurture community, accompanying others on the journey through life."
Tuition: $33,000
Visit their website for more information.
University of Northwestern-St Paul
The University of Northwestern is a private Christian university in Roseville, Minnesota. It was founded in 1902. UNW also owns a chain of radio stations across the Midwest and Eastern United States, broadcasting listener-supported Christian music and teaching programs. According to unwsp.edu, "You will learn from caring faculty who are theologians and ministry practitioners themselves. Some of our professors are internationally known experts on the Dead Sea Scrolls, Old and New Testaments, minor prophets, and more. Here you will gain the knowledge, character, and competencies needed for effective ministry and further education."
Tuition: $23,000
Visit their website for more information.
Point Loma Nazarene University
Point Loma Nazarene University is a private Christian liberal arts college with its main campus on the Point Loma oceanfront in San Diego, California. It was founded in 1902 as a Bible college by the Church of the Nazarene. According to pointloma.edu, "Within the Master of Arts in Christian Ministry program, you will be equipped and empowered to be a strong leader whose preaching and teaching impact the lives around you. Develop a better understanding of how to lead a missional church and how Wesleyan theology can inform your contemporary ministry."
Tuition: $31,000
Visit their website for more information.
Masters of Divinity: Best Hybrid Programs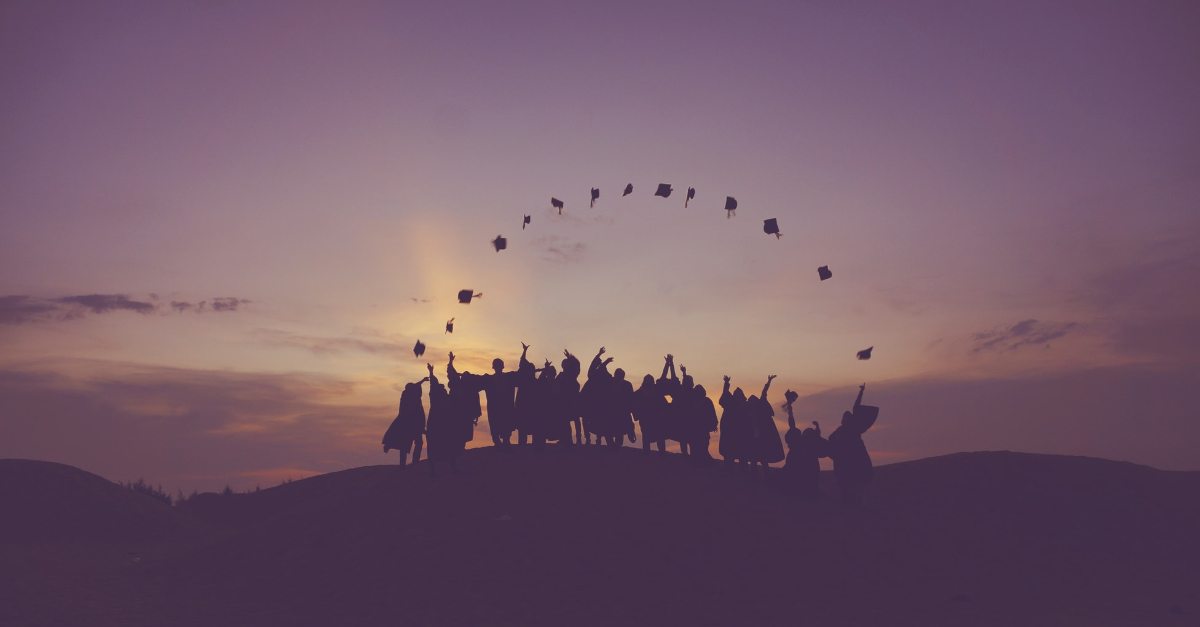 Creighton University
Located in Omaha, Nebraska Creighton University ranks among the nation's top Jesuit Catholic colleges. Creighton enrolls nearly 9,000 students on campus in Nebraska, through select interstate healthcare programs, and online. This program is offered as a hybrid program that combines elements of online learning with traditional on-campus learning. Instead of taking every class on-campus, you can earn up to half or more credits through online classes.
Courses in Creighton University's Master of Arts in Ministry program are offered online, in eight-week terms, year-round. On-campus residency is held in the summer when students come together for week-long seminars that offer personal, spiritual, and professional development.
Tuition is about $850 to $1,200 per semester.
Visit their website for more information.
Reformed Theological Seminary
With its nine campuses and online community, the mission of Reformed Theological Seminary is to serve the Church by preparing its leaders, through a program of graduate theological education, based upon the authority of the inerrant Word of God, and committed to the Reformed Faith. Concentrated study in three basic areas – Bible, systematic theology, and pastoral theology – characterizes this three-year program. A student attains middler status upon completion of 36 semester hours and senior status upon completion of 72 semester hours. The curriculum is designed to be completed in three years, but many students choose to complete the curriculum in four or more years.
Tuition: About $45,000
Visit their website for more information.
The Southern Baptist Theological Seminary
Studying at Southern not only gives you the chance to read good books, but it also gives you the opportunity to study with the authors.
Southern's world-renowned faculty are brilliant scholars, experienced pastors, and seasoned theologians eager to invest in students, ensuring that an indelible mark is left on their entire lives. Among all the considerations when choosing a path for ministry training, one stands above the rest. The degree can be completed in 88 hours and has been engineered to equip you with the core knowledge you need for ministry. Every M.Div. student takes foundational courses in Bible, theology, counseling, history, ministry practice, and more. Students can also choose from over 300 elective courses and from 19 different concentrations.
Tuition: About $28,000
Visit their website for more information.
Drew University
Rooted in the long tradition of Wesleyan and Methodist commitment to higher education, Drew's MDiv prepares a learned Christian leadership in and for the world. Located just a 50-minute train ride away from the powerhouse world capital of New York City, Drew University is located in Madison, New Jersey is home to the Caspersen School of Graduate Studies and Drew Theological School. It can be completed in a combination of in-person and online learning organized in a mix of semester-long and intensive schedules. The 78-credit degree program provides professional graduate education for those seeking to be:
Ordained pastors or deacons
Congregational leaders
Community organizers or activists
Chaplains in hospital, university or prison settings
Tuition: About $53,000
Visit their website for more information.
George Fox University
Established in the Christian Friends tradition, George Fox University occupies a residential campus, satellite locations throughout Oregon, and an online division. George Fox is known nationally as a standout Christian university, ranking among the top 10 in Forbes Media's ranking of "The Best Religiously Affiliated Colleges." We are classified by U.S. News & World Report as a first-tier regional university, and Forbes consistently ranks us among the top Christian colleges in the nation.
Tuition: About $44,000
Visit their website for more information.