"Every old barn could use a little paint!"
Those words were spoken by a pastor at a church where I once worked. I cracked up because he was referring to women wearing make-up. I'd never heard a pastor say such a thing. Being raised by a preacher of a small conservative church, I was allowed to wear some light make-up, but he didn't like it much. From time to time, he made me aware I was wearing too much.
I'd love to blame it on growing up in the 80s when pop music stars like Michael Jackson and Madonna were all the rage. But truthfully, I like to look good. At least, I like to look my best. Though, I'm sure when I was young, I did wear too much eye shadow from time to time.
It's one thing to want to look good physically, but it's a whole other issue when we desire to look good spiritually in front of others instead of actually being good.
We can only truly be good through Jesus Christ. As Christians, God is constantly working on us, making us more like His Son. He's changing our ways to His ways. Making us like Jesus through the power of the Holy Spirit residing within us when we become a Christian.
The desire to be good spiritually is really a good thing because it stems from our efforts to be obedient to God. We want to please our Father and represent Him well on Earth. The need to look good in front of other Christians spiritually is an issue of our flesh.
But we're human and this is one of our struggles.
Here are a few things to consider about looking good and being good:
1. God Sees the Heart
"I the LORD search the heart and examine the mind, to reward each person according to their conduct, according to what their deeds deserve." Jeremiah 17:10
We focus on beauty, happiness, and whatever is appealing to our eyes and makes us feel good.
God searches our hearts and examines our minds. He sees our good and bad attitudes. He knows why we do the things we do when we may have no idea.
Most have likely heard the phrase, 'what goes around comes around.' Or some version of the same sentiment. Some believe in Karma, which is basically the same thing. But God is the ultimate authority on getting what we deserve according to our actions.
What we see in people is not what God sees when He looks at us. We may be able to get a glimpse of the heart of another person by how they live their life or treat others but we're limited in what we see. We can't read minds or know the true intentions of another person's actions. But God does.
He knows us inside and out. Every detail is clear. The "what and why" of our every move is known by Him.
While we appreciate a person by their appearance many times and judge them in this way, God gazes deeply into our hearts.
But the LORD said to Samuel, "Do not consider his appearance or his height, for I have rejected him. The LORD does not look at the things people look at. People look at the outward appearance, but the LORD looks at the heart." 1 Samuel 16:7
2. God Knows Our Thoughts
I don't know about you but I'm glad my thoughts aren't in a bubble above my head for the whole world to see. We think about lots of stuff best kept to ourselves.
In our thoughts, we ponder doing right and wrong. We wonder about our own actions and the actions of others. Why did they do this or why didn't I do that?
Our flesh is vivid in our thoughts. We wrestle spiritually with it on a daily basis because we're human.
God knows how we think and why. It's interesting that God made us with the ability to think yet He perceives our thoughts before we may even realize what they might mean?
He's familiar with our nature and understands us when we do things that make no sense or have selfish thoughts and ideas about our lives or the lives of others.
Thank goodness, He loves us enough to make a way for us through the sacrifice of His Son, Jesus. Just our thoughts are enough to get us into trouble spiritually without the actions that most oftentimes follow those thoughts.
You know when I sit and when I rise; you perceive my thoughts from afar. Psalm 139:2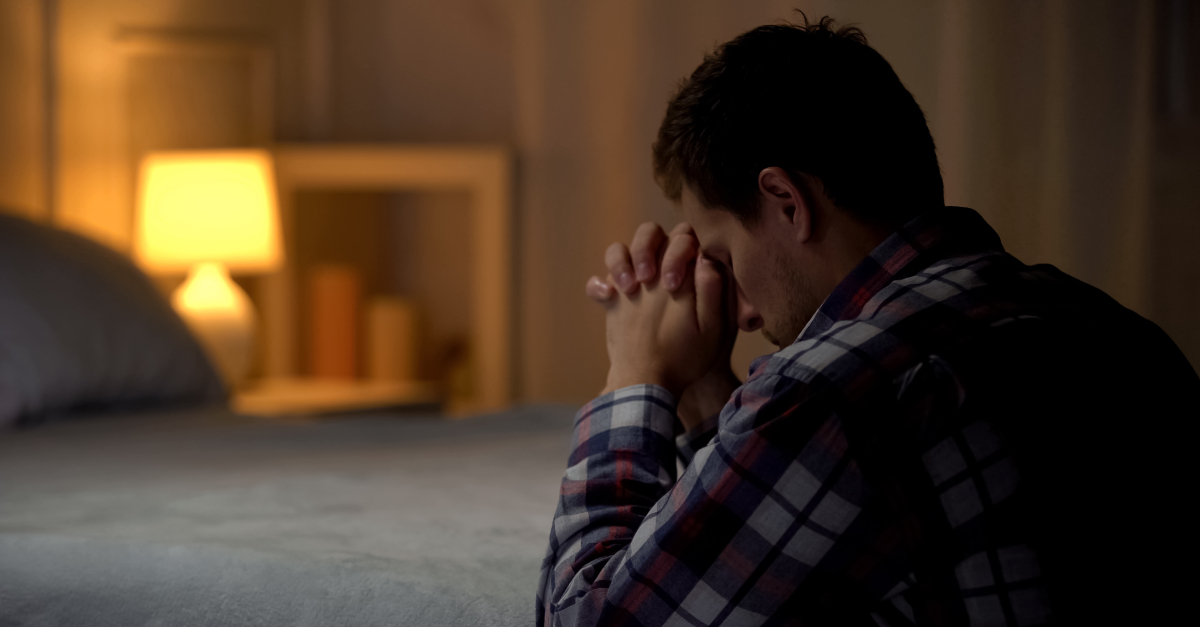 Photo Credit: ©GettyImages/Motortion.jpg
3. God Knows Our Intentions
There's an old saying about the path to somewhere being paved with good intentions.
The reason is we justify our actions by saying we have good intentions. Maybe we even believe it. Sometimes our intentions seem good to us. But we may have unknown ulterior motives working behind the scenes in our own minds and hearts. It could be a guise to do something we really shouldn't do veiled in goodness.
We like to keep up good appearances especially in front of other Christians. Heaven forbid someone discovers our hidden sin.
Once, I was in a serious meeting with another Christian. Instead of apologizing for bad behavior and making things right, this person felt the need to lie repeatedly to look better. Appearances were so important to this person, that actually lying to other Christians (and God) seemed to be the better choice as long as they looked good in front of others.
Human nature at its finest.
Sadly, we have no choice but to deal with this type of behavior with other Christians at times, because of our nature. Often, our first instinct is the one of our flesh – not the spirit.
As we grow as Christians, we become more inclined toward spirit first instead of flesh. But our spiritual growth takes a long time and many mistakes are made along the way. Thank goodness for God's great grace and mercy toward us as we grow up.
He loves us enough to give us stress tests in areas of life until we make the connection between our flesh behavior and what's right in His sight. He will continue to test us until we 'get it' and change our behavior.
Search me, God, and know my heart; test me and know my anxious thoughts. Psalm 139:23
God knows why we do the things we do. He knows if our intentions are good or if they're bad and born from selfish motives. He knows if we're trying to look good instead of be good.
Of course, every old barn could use a little paint! A freshening up never did any harm. Our spirits also need to be refreshed. Digging deeper into our faith, deeper into God's Word, and deeper into our relationship with Him will not only make us look good spiritually but will actually be good in His sight.
We can't go wrong seeking God and His will for our lives.
"For my thoughts are not your thoughts, neither are your ways my ways," declares the LORD. Isaiah 55:8
Recommended for You:
7 Dangers of Chasing Happy over Holy
Are Christians Really Too Judgmental?
7 Ways Christians Pray Like Pharisees
Photo Credit: ©Getty Images/Martin Barraud
---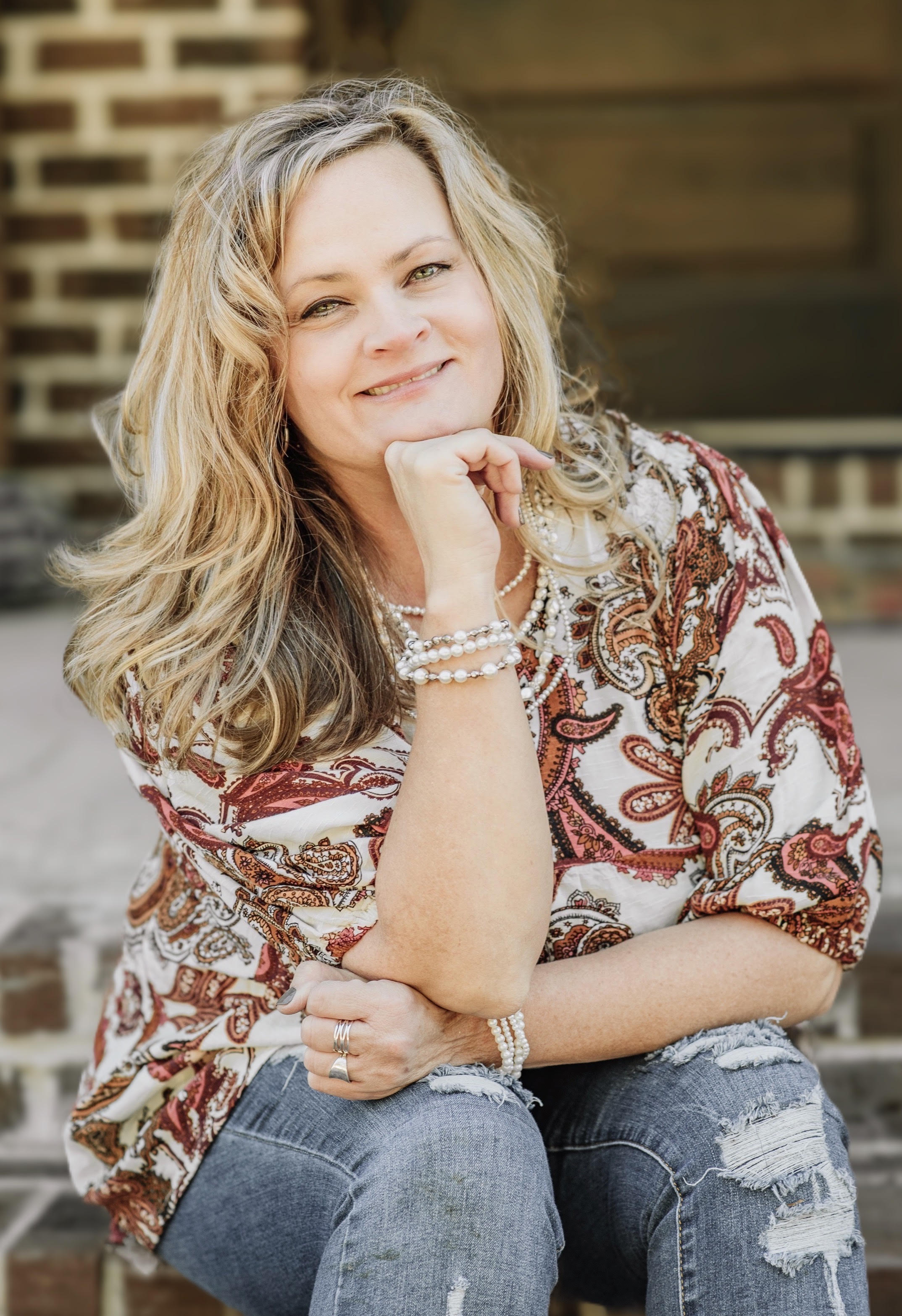 Melinda Eye Cooper grew up in the Missouri Ozarks but lives near Nashville, Tennessee. She and her husband have three sons, two daughters-in-law, and three beautiful granddaughters – and a spunky dog named Lincoln!
Melinda writes articles and devotions. She also writes fiction and is currently working on a middle-grade fantasy novel. She grew up in a large family, and many of her devotions and stories are inspired from her childhood.
Visit her website here. You can follow her on Facebook here or Instagram here.