I didn't get to know Jesus until I was in college. But my grandmother, being the wise woman she was, took me to church. I remember smiling at joy-filled Sunday school teachers, the snacks, and felt boards filled with Bible characters. I also recall singing songs to help us remember Bible verses, and each one we were able to sing unassisted by our teacher earned us a star sticker—each of those little stickers marked us one step closer to a big surprise.
Looking back, I now understand why memorization was so important. God tells us to hide His Word in our hearts—because when we do, we are forever changed.
Psalm 119:11 reminds us to hide His Word in our hearts that we might not sin against God. With Holy Week approaching on the calendar, it's even more important to know His Word. Not only does memorizing Scripture change us—it can draw us closer to Christ. The Holy Spirit can work in our hearts and provide a fresh awakening and breathe life into Jesus' last week as a man on this earth. Through Scripture, we can walk in His shoes—Jesus' sandals. It can weave hope, love, truth, and victory into the fabric of our lives—no matter the condition of our hearts.
What if we were to commit to memorizing God's Word, planting it in our hearts, and letting it take up residence there so that we are transformed during Holy Week and Easter? Let this Holy Week Scripture guide help prepare you and make way for our mighty Savior and King! You can do this alone, with your spouse, friend, or even your whole family.
Using the Holy Week Scripture Guide
Begin the Sunday before Holy Week. Ask God to reveal any sins or anything in your heart that might be holding you back from Him. Begin each day with prayer for clarity and understanding. Ask the Lord to reveal Himself to you through your time spent in prayer, worship, and in your reading. It would be helpful to purchase a journal and use the acronym of SOAP: Scripture, Observation, Application, Prayer.
Write out the Scripture.
What do you Observe?
How does it Apply to your life today?
Write out a Prayer.
I begin my prayer time in worship—we were created for worship, to sing, to bow down, and to praise Him. Music clears my heart and mind and opens my spirit in ways that sometimes prayer alone cannot.
Listen to the worship music provided. Read the Bible verses slowly—as if tasting a freshly baked piece of buttered French bread for the first time. Let the morsels of His Word rest in your spirit. Reflect on what it teaches about the character of God revealed through Jesus. What did you learn? What did you observe? How does it apply to your life today? Respond to the reading and what God revealed.
For a downloadable copy of this guide, click here: Holy Week Reading Guide.
Palm Sunday
On Palm Sunday, Jesus entered Jerusalem with His disciples. He was riding a donkey and He arrived in the middle of a celebration. But Jesus knew His time was coming to an end as a man on this earth.
Reflection: How often do you praise God for coming into your life?
Read the Bible: Zachariah 9:9 and Luke 19:28-40.
Memorize and SOAP John 12:13. "They took branches of palm trees and went forth to meet him, and cried, Hosanna! Blessed is he who comes in the name of the Lord!"
Song to meditate: From the Inside Out
Holy Monday
On Holy Monday, Jesus asserted His authority when He walked into the temple. He threw out those who were corrupting God's holy place. The Jewish leaders were less than impressed with Jesus. Yet, it's almost as if you can sense Christ saying, "Who can be against us?"
Reflection: Think of your body as a temple, what does it Jesus need for you to do to be truly clean?
Read the Bible: Psalm 139:13-14 and Luke 19:41-28
Memorize and SOAP Romans 8:31: "What shall we say to these things, if God is for us, who can be against us?"
Song to meditate: Our God
Holy Tuesday
On Holy Tuesday, temple leaders and Pharisees challenged Jesus. They put Him to the test. They questioned His God-given authority. They couldn't see God-in-the-flesh standing in front of them, coming to save them from themselves. Jesus then predicted His own death. Jesus speaks to the Father, and God the Father reveals that he will be glorified in delivering up his Son for our sake. As Paul reminds us, "He who did not spare his own Son but gave him up for us all..."
Reflection: Have there been times when Jesus' truth has seemed harsh to you or hard to follow. Did you grumble and back away? Did you question him?
Read the Bible: John 12:27-36, Psalm 110, and Luke 20
Memorize and SOAP: Romans 8:32 "He who did not spare his own Son, but gave him up for us all--how will he not also, along with him, graciously give us all things?"
Song to meditate: So Will I
Spy Wednesday
Jesus continued to rile up religious leaders. He agreed to dine with them one evening when a woman filled with sin recognized who Jesus was. We don't know her sins but what we do know is how her wordless worship of Jesus as she anointed his feet with oil. It seems her heart was tender, and she wanted to leave the sinful life she had been living. The tipping point came when Judas went straight to the leaders to sell Him out for 30 pieces of silver.
Reflection: No sin, no price, should lead us astray as Judas was. Like the woman, what sins are you thankful for that Jesus washed away?
Read the Bible: Luke 21, Mark 14:1-11, and Isaiah 1:18
Memorize and SOAP 1 John 1:7: "If we walk in the light as he himself is in the light, we have fellowship with one another, and the blood of Jesus his Son cleanses us from all sin."
Song to Meditate: Who Am I
Maundy Thursday
On Maundy Thursday, Jesus lowered Himself, figuratively and literally to wash His disciple's feet. Then they celebrated Passover, recalling when God delivered their ancestors from slavery. This moment foreshadows how Jesus would set the rest of the world free through His actions on the cross. Then they followed Him into the garden where Judas betrayed Him.
Reflection: Jesus told us to break bread and remember Him. When you think of what was to come for Jesus, how does it make your heart respond that He did this for your sake?
Read the Bible: Luke 22:1-65 and John 13:12-16
Memorize and SOAP John 6:53: So Jesus said to them, "Truly, truly, I say to you, unless you eat the flesh of the Son of Man and drink his blood, you have no life in you.
Song to Meditate: Good Grace
Jesus, your Savior suffered trials, tribulation, distress, persecution, and the cross for you. His love for you and the world was put on display on the cross. He was stripped, tortured, whipped, and pierced with nails and a spear just so you would never be separated from Him ever again. As the blood poured from His side, His love was pouring forth from His heart.
Reflection: Jesus willingly died for you. His thought about you as was whipped and nailed to the cross. Can you see and feel Jesus' fear of pain and suffering? Can you understand it from your own experience?
Read the Bible: Psalm 22 and Luke 22:66-23-49
Memorize and SOAP Romans 8:35: "Who shall separate us from the love of Christ? Shall tribulation, or distress, or persecution, or famine, or nakedness, or danger, or sword?"
Song to meditate: Lead Me To The Cross
Black Saturday
On Black Saturday, everyone was lost and heartbroken. Jesus lay in a tomb. Before Jesus died, He called out, "It is finished!" There was no further price to pay; sin had been atoned for. While the world felt the heavy wages of His death—God and Jesus knew Sunday was coming.
Reflection: As you prepare for Easter, think of what Jesus is doing for your sake even though you can't see him.
Read the Bible: Psalms 44:23-26 and Luke 23:50-55
Memorize and SOAP Isaiah 53:5 But he was pierced for our transgressions, he was crushed for our iniquities; the punishment that brought us peace was on him, and by his wounds we are healed.
Song to Meditate: I Surrender
Easter Sunday
On Easter Sunday, the very first evangelists were created when the women went to the tomb only to find it empty! The women were greeted by angels and then they rushed back to tell the others! Then Jesus surprised His disciples, showing them His hands, His feet, and His side.
Reflection: Christ is risen! He has risen indeed! In your own words, relay to others what you have just experienced through the past week and what it has meant to you.
Read the Bible: Luke 24:1-12, Matthew 28:5-6, and 1 Peter 1:3
Memorize and SOAP John 11:25 "Jesus said to her, "I am the resurrection and the life. The one who believes in me will live, even though they die; and whoever lives by believing in me will never die. Do you believe this?"
Song to Meditate The Stand
Photo Credit: Unsplash/Priscilla Du Preez
---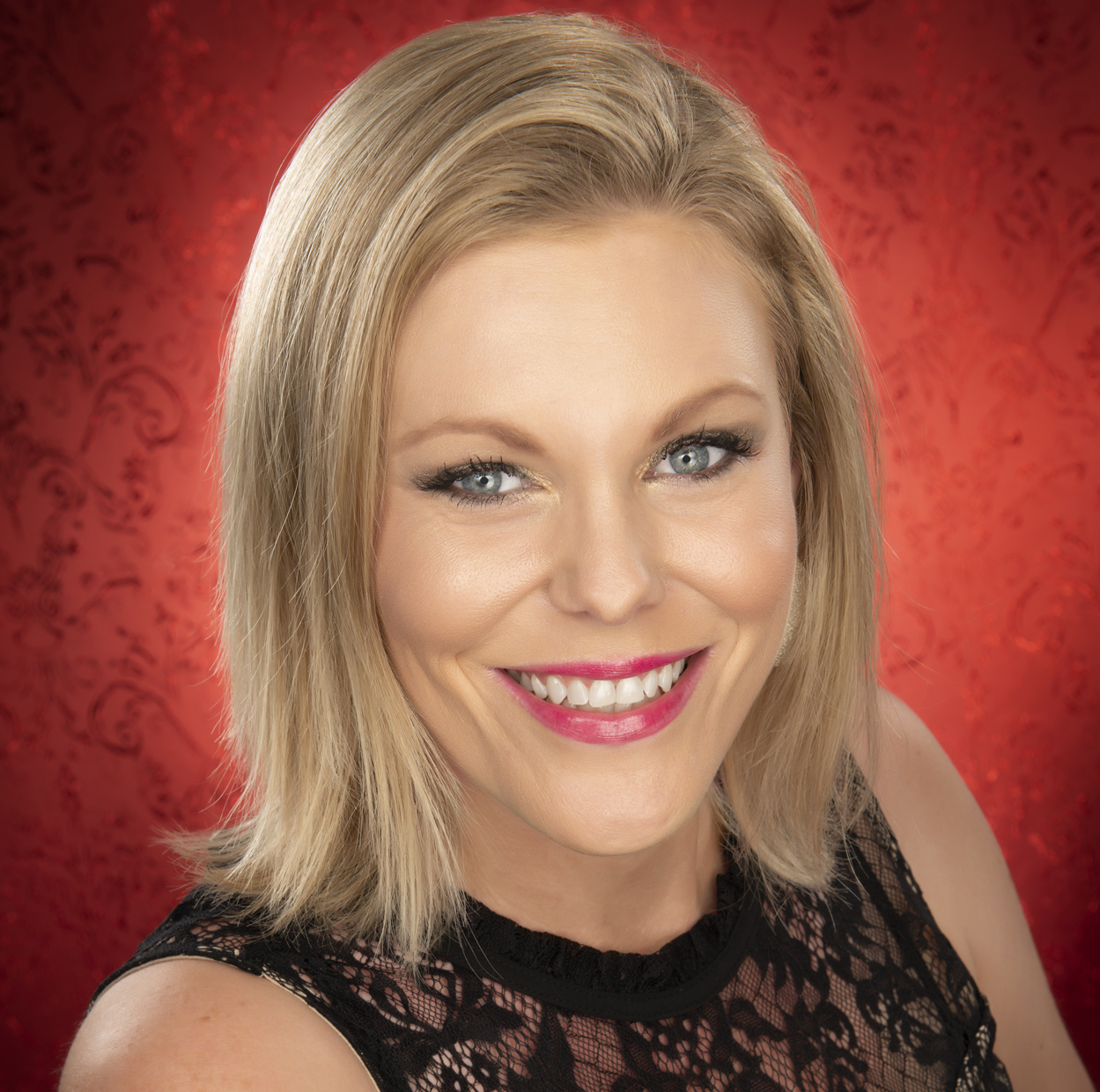 Heather Riggleman is a believer, wife, mom, author, social media consultant, and full-time writer. She lives in Minden, Nebraska with her kids, high school sweetheart, and three cats who are her entourage around the homestead. She is a former award-winning journalist with over 2,000 articles published. She is full of grace and grit, raw honesty, and truly believes tacos can solve just about any situation. You can find her on GodUpdates, iBelieve, Crosswalk, Hello Darling, Focus On The Family, and in Brio Magazine. Connect with her at www.HeatherRiggleman.com or on Facebook.