All parents who have school-age children are no doubt gripped with uncertainty about the upcoming school year. Normally a time to shop for back-to-school clothes, enjoy backyard games under the stars, and spend the last long days at the beach or pool, this August finds parents searching online for the latest Covid updates and school district mandates — and worried for their children's health, both mentally and physically.
A mom of four in my neighborhood threw up her hands recently and exclaimed, "Only God knows what this school year will bring!" How right she is — only God truly does know. Busy, stressed parents who were hopeful that our troubles were behind us after lockdowns and school at home find that the nightly news brings more stress and uncertainty as Covid variants blaze on throughout the country.
Here is something to ponder: Can we make uncertainty work for us instead of against us, deepening our faith in God and turning control over to Him? Let's look at how we might pray, even before this school year begins.
Remember How Much God Loves Our Children
First, let us remember that no one loves our children more than God does — not even us, although that can be hard to fathom! As human beings, we cannot reach the depths of love that God — who is love — feels for our children. And while we often feel powerless as parents, God never feels that way. They are always safe with Him.
Remember what God's own son said: "Jesus said, 'Let the little children come to me, and do not hinder them, for the kingdom of heaven belongs to such as these.' " (Matthew 19:14)
Let's examine this verse more closely. Jesus asks adults not to hinder children from being close to him. In modern times, might we "hinder" the children we love so much with our never-ending zest for complete control? Are we teaching our kids by our example to lean on their own understanding and power, instead of God's? In the rest of this verse, Jesus expressly states that the kingdom belongs to the children. Soak that in for a moment! Our precious children already have the inheritance of Heaven.
Perhaps we might pray, Heavenly Father, help me to lean not on my own understanding of the future, and what Covid might bring to my family this school year, but instead lean completely on You. Help me to realize how much You love my children, and Your watchful eye is always on them, in every moment of their day. Bless our family with peace, patience, and a deeper sense of Your nearness.
Ask for Wisdom in Gathering Information and Making Decisions
A very positive, proactive prayer might be to ask the Lord to guide us as we gather information related to school policies and health mandates, and as we receive advice from our doctors and other medical professionals on decisions involving our children — including masking and vaccines. One very frustrating facet of the Covid pandemic is that the information is always changing as new variants emerge, data changes, and "hot spots" continue to develop both in our nation and around the world. Just take a spin through cable news channels and you will find wildly conflicting advice — often based not on medicine alone, but politics, too. It is our job as responsible parents to parse the information carefully in order to find the right answers for our kids.
God knows what is right for each individual family, and each individual child. You could go to no better Counselor for strength and wisdom! Proverbs 18:15 reminds, "The heart of the discerning acquires knowledge, for the ears of the wise seek it out."
We could pray: Dear Lord, direct us to the best information available, and to wise and discerning medical professionals who truly have our children's best interests at heart. Let us be bold when we need to be, standing up to those who are acting out of political concerns rather than educational and/or health concerns, and bless and guide those in authority with wisdom, clarity, and the very best data, always. Let us listen closely for Your voice, Lord, as we guide our family into the coming school year.
Pray That Our Children Receive the Best Education Possible This Year — No Matter What That Looks Like
Many parents are very worried about the disruptions to their children's education as Covid drags on, alternately terrifying and exhausting us with ever-present health threats. Many children around the nation will be masked up and observing social distancing, and many activities will be scaled back or canceled due to health concerns, in all likelihood. You may wonder if your children will learn anything at all!
It may be helpful to remember that learning comes in all different ways. Perhaps this is the year or two that your child grows more emotionally and spiritually than academically. Maybe God wants our children to develop other characteristics; creativity, patience, and empathy, for example. In previous years, American children dealt with famine, drought, war, and poverty; around the world, many children are still dealing with these issues. My own children were in school during 9/11 and parents did not know what to do or where to turn, as the entire nation had been attacked. Church attendance soared, and children learned other skills during 2001 and 2002 — to live in the face of fear, to sift through conflicting information, and to appreciate the gift of life itself. The wisdom gained by schoolchildren in the days after 9/11 was every bit as important as academics, and I see the growth they experienced back then express itself today, in the deep and reflective young men they became.
A prayer about this might be: Lord, make me open to the hidden blessings in uncertain times, and the blessings available to my children, too. Help me to relax about academics, and to trust that You will supply everything they need for happy, healthy, and productive futures. Help us to contextualize our troubles, and to realize that Your gift of life itself is always worth celebrating, no matter what our present troubles are.
Proverbs 16:3 shares, "Commit to the LORD whatever you do, and He will establish your plans." Maybe we can understand that passage to be telling us to stay close to the Lord as our understanding grows of the strengths to be gained in this uncertain time. He will guide us as we parent and grandparent during the upcoming school year, and perhaps He will cause us to grow, too.
Each generation has its struggles and obstacles, and Covid-19 will go down in history as a time of trial and frequent suffering. But it can also be a time of victory if we trust and believe in God — and let Him worry for us.
Here are some other Bible verses to reflect on, as the school year approaches:
"The name of the Lord is a fortified tower; the righteous run to it and are safe." (Proverbs 18:10)
"You will keep in perfect peace those whose minds are steadfast, because they trust in you. Trust in the Lord forever, for the Lord, the Lord himself, is the Rock eternal."(Isaiah 26:3-4)
"When the righteous cry for help, the Lord hears, and rescues them from all their troubles." (Psalm 34:17)
Photo Credit: © Getty Images/Drazen Zigic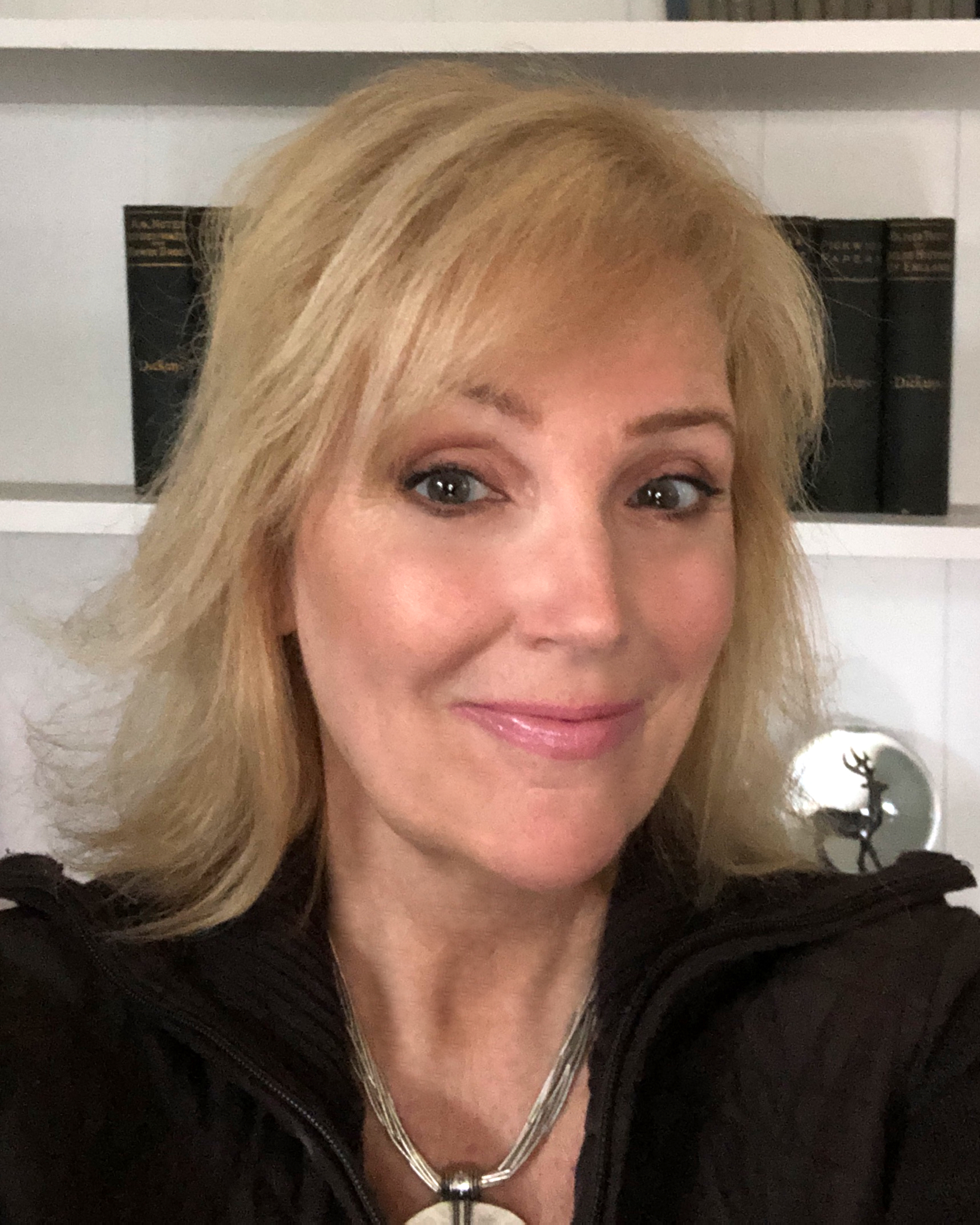 Deirdre Reilly is a writer and editor, and her commentary has appeared on various websites including CBN.com, FoxNews.com, and others. Her new book, "The Pretend Christian: Traveling Beyond Denomination to the True Jesus," details her own personal journey through doubt and fear into true belief. You can connect with Deirdre via www.deirdrereilly.com, or follow her on Twitter at @deirdrewrites.