I love everything about the Christmas season – decorating my home, selecting gifts, gathering with friends, and preparing spiritually for the celebration. God Himself, in human form, entered our world in a supreme act of love, and this is what we celebrate. The problem is, I often celebrate Christmas in the order I just outlined, saving the spiritual part – the reason for the holiday – for last. Maybe you, too, have felt that sense of bittersweet loss as Christmas Day fades into Christmas night. Did I really celebrate Christ's birth in the way I should? Did I properly thank God for this greatest gift – and have I fully realized, deep in my soul, the miracle of Christ's emergence into a broken world, in order to save it? This year I am doing things differently. I am going to put my spiritual preparation first. Each week I am going to study several Bible verses and consider their meaning in the context of Christ's birth and works, and how this Savior of the world was foretold by the prophets. Perhaps you and your family would like to join me, week by week, as together we prepare to celebrate the birth of a baby that would later heal the sick, comfort the downtrodden, challenge authority, and finally, offer us all the gift of salvation through his death on the cross.
October: The Birth of a King Was Foretold
As cooler temperatures descend on much of the world, we draw nearer to hearth and home. Outside, we have a beautiful example of the beauty to be found in the last cycle of life – trees, as their leaves die, offer us bright blazes of color, mingling together in a stunning palette of reds, yellows, and oranges. Christ's death indeed embodies the beauty of deliverance, obedience, and glory, as he returned to the Father. Perhaps we can remember this as we watch the leaves fall and meditate on his birth, too – the beginning of Jesus' earthly story.
First week of October: Consider the fact that Christ's birth – the gift of a Savior – was foretold in the Old Testament. Imagine – years before his birth, prophets were speaking of him in amazing detail!
Isaiah 9:6 tells us, "For to us a child is born, to us a son is given; and the government shall be upon his shoulder, and his name shall be called Wonderful Counselor, Mighty God, Everlasting Father, Prince of Peace." Prayerfully consider this: about 700 years before Christ's birth, God was speaking to mankind through His prophet Isaiah about this coming king! Through this verse, we learn that this child is a son (God's own son), and a gift to us; his strength will uphold the nation; that he will be "everlasting;" and he will bring peace.
Our prayer: Dear Lord, this week, let us realize that Christmas celebrates the fulfillment of prophesy by bringing to us a King. How wonderful it is that our lives are not haphazard in design, but instead You have ordained them -- just as You knew Your son would be born, fulfill his mission, and die on a cross.
Second Week of October: In the Old Testament, Micah, who prophesied about 800 years before Christ's birth, tells us exactly where he will be born! Micah 5:2 reads," But you, Bethlehem Ephrathah, though you are small among the clans of Judah, out of you will come for me one who will be ruler over Israel, whose origins are from of old, from ancient times." Imagine God's love and care for us, that he planned, at least 800 earthly years ahead, where His son would be delivered! This gives us further proof that we are loved by God -- more than we could ever imagine.
Our prayer: Lord, thank you for your intimate care for us, and for speaking to us through the prophets. 800 earthly years before Jesus' birth, You were telling us about him, the coming prince of peace.
Third Week of October: "Rejoice greatly, Daughter Zion! Shout, Daughter Jerusalem! See, your king comes to you, righteous and victorious, lowly and riding on a donkey, on a colt, the foal of a donkey." This is what Zechariah 9:9 tells us, in the Old Testament. Further, several New Testament passages (Mark 11:2-7, Matthew 21:2-7, Luke 19:30-35) relate that Jesus told his disciples to go to the next town, where they would find a donkey and a colt tied. They were to bring them to him, so that he could ride them into Jerusalem. How did Christ know that these beasts of burden were in the next town? Because he was indeed the Messiah.
Our prayer: Lord, as we prepare our hearts for Christmas, thank you for the evidence in Your Word that Jesus was indeed Your son, performing miracles and seeing into the future – here in scripture, seeing into the next town – as he continuously fulfilled Your will.
Fourth Week of October: "Therefore the Lord himself will give you a sign: The virgin will conceive and give birth to a son, and will call him Immanuel." So reads Isaiah 7:14, where we learn through the prophet exactly to whom Christ will be born, and that the young mother is a virgin, making this a miraculous birth. Also, this name given the child, Immanuel, means "God with us." How that should stir our hearts! Hundreds and hundreds of years before that quiet night in the small town of Bethlehem, Jesus' birth was foretold.
Our prayer: Heavenly Father, thank you for foreshadowing, through the voices of the prophets, exactly how You would save a world beleaguered by sin. As we prepared this month of October to celebrate Christ's birth, we thank You for the hope You gave mankind hundreds of years prior to this most blessed event.


Photo Credit: Unsplash/Timothy Eberly
November: A King's Earthly Ministry
This month we celebrate Thanksgiving in the U.S., and we can use our heightened sense of gratefulness to help us spiritually prepare for Christmas. During November we can meditate and pray on how this baby, our Savior born into poor earthly circumstances, would offer mankind a public ministry that would end in a holy sacrifice. How thankful we are, as we understand more fully what exactly he came to tell us.
First Week of November: Jesus told us how spot false prophets, something that is still very relevant today. Jesus was speaking to the disciples about "unclean spirits" and the antichrist, and how to test them for validity. He proceeded to show the great difference between those who believed in him as Christ, the son of God, and those who did not. "You, dear children, are from God and have overcome them [false prophets], because the one who is in you is greater than the one who is in the world." (1 John 4:4) Jesus was telling the disciples something extremely important: if we have Christ within us, in our hearts, we are stronger than false prophets and the antichrist; greater than anything this world can throw at us. Today we especially need to meditate on this, as evil seems to abound. In this first week of November, we can be grateful that Jesus gave us a roadmap for so many things; we pray for the wisdom to use it!
Our prayer: Jesus, keep us from unclean spirits, and keep us centered in the Word as we prepare to celebrate Christmas next month. Your words are relevant today, a time when evil is often disguised as progress, and many Christians feel marginalized. Help us to be strong because we have you with us, in our hearts.
Second Week of November: Jesus gave us some very specific information during his Sermon on the Mount, the first of five major sermons outlined in Matthew. Jesus stood before a great crowd and gave nine descriptions of those souls deserving heaven. He is not making ethical demands here, but rather spelling out the interior attributes and earthly sacrifices of people blessed by God. They are: the poor in spirit, those who mourn, the meek, those who seek righteousness, the merciful, the pure in heart, the peacemakers, those persecuted for righteousness' sake, and those who endure evil on Jesus' account. Can we look inward into our own lives this week, and see if we fit any of these categories?
Our prayer: Heavenly Father, thank You for sending Your son into the world; he gave us clarity on who will spend eternity with you. May we strive to fit into these categories expressed in the Beatitudes so that we might stay centered on your glory and live good lives of purpose, pleasing to You.
Third Week of November: Jesus gave what many consider to be his most important directive during his time on earth: "Love the Lord Your God with all your heart and with all your soul and with all your mind." (Matthew 22:37) How desirable this sounds, and how hard it can be to do! Modern life steadily chips away at our resolve to draw closer to God, and to give Him our hearts, souls, and minds. Our time often seems more limited than ever these days, and modern society pulls at us, too, wanting us to seek out those things of man, and not of God. We may be tempted to read the Bible at a certain time each day, for example, but other, more worldly pursuits beckon. Can we make personal appointments with God each day, putting Him first?
Our prayer: Jesus, thank you for climbing the mountain to give your sermon, telling us so much about what is pleasing to God. As we try to stay grateful this November, may You be first on the list. Thank you for your life, your mission, and for telling us how to love the Father.
Fourth Week of November: Jesus told us how to remember him after his sacrificial death on the cross. He also started his journey to crucifixion by identifying his betrayer. This last week of November, we can think and pray about his words spoken during the Last Supper, and the meaning behind them. Matthew 26:21 shares, "And while they were eating, he [Jesus] said, "I tell you the truth, one of you will betray me." He then says it is Judas. During this fateful last meal together, Jesus also outlined what the disciples – and we, today – are to do to remember him: "While they were eating, Jesus took bread, gave thanks and broke it, and gave it to his disciples, saying, 'Take and eat; this is my body.' Then he took the cup, gave thanks and offered it to them, saying, 'Drink from it, all of you. This is my blood of the covenant, which is poured out for many for the forgiveness of sins." (Matthew 26:26-28)
Our prayer: Dear Heavenly Father, as we close out this month of November and welcome December in, we are so grateful to You that You gave us Your son Jesus, to love, to learn from, and to adore. We are thankful that he now sits at Your right hand, and will come back for us someday.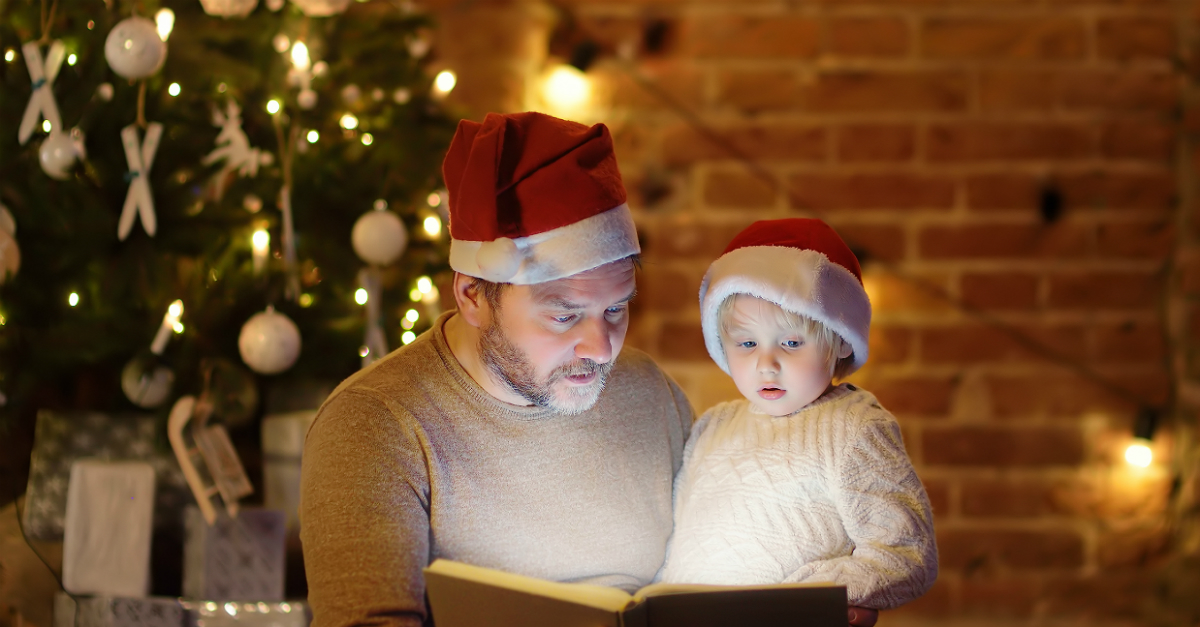 Photo Credit: ©GettyImages/SbytovaMN
December: Away in a Manger
The month of Christmas arrives – a month that is always busy for families. Our challenge this month is to remember the meaning of Christ's birth each day this month, and not forget, in the midst of our crowded calendars, the "reason for the season." Let's contemplate the circumstances of the blessed event itself.
First Week of December: A young girl named Mary in the city of Nazareth was approached by an angel, and she was initially "greatly troubled" – who wouldn't be, having an angel suddenly appear! This angel, Gabriel, told her that she was favored by God, and that she would conceive a son, and his name would be Jesus. (Luke 1: 22-33) This week, let's meditate on these thoughts: What faith Mary had, in her obedience! What must it have been like for her, in the moments after she understood what God asked of her? God surely must love us to send us a King, His own son, who would be born in human form so that he might fully know us.
Our prayer: God, thank you for deciding to enter our world, with all its joys and sorrows, by sending Your beloved son Jesus. As we begin this month, may we dedicate time to You, and to worshipping and praising You for Your great love for us, expressed through the birth of Jesus.
Second Week of December: Jesus was born in a manger in Bethlehem after Mary and Joseph traveled there, in response to Caesar's census decree. Again, an angel appears, this time to poor shepherds, and the angel announces Jesus' birth, saying, "For unto you is born this day in the city of David a savior, who is Christ the Lord." (Luke 2:11) The shepherds were afraid, just as Mary had been, upon meeting Gabriel. Perhaps this week we can think about the fact that very average - and indeed poor - people were central to the nativity story. Jesus did not approach the rich and powerful to bring forth humankind's salvation. What does this mean for all of us?
Our prayer: Lord, thank You for involving the poor so deeply in the manger story. Let us remember our own poor in our communities – the poor in finances, the poor in health, and the poor in spirit.
Third Week of December: Soon, three kings from the east were seeking this baby; this new king. "And going into the house, they saw the child with Mary his mother, and they fell down and worshiped him. Then, opening their treasures, they offered him gifts, gold and frankincense and myrrh." (Matthew 2:11) These three powerful rulers humbled themselves before an infant – why? Because they trusted a star to guide them, and recognized the savior of humanity as far greater than they.
Our prayer: Heavenly Father, can we act as these wise men did, and humble ourselves before You, and before Your son, Jesus Christ? May this month's celebration be a reminder to practice loving obedience to You, seeking Your will in all things.
Week Four of December: This week, let's turn to one of our most beloved Christmas carols, "O Holy Night," and meditate on its meaning. A baby was born into this world to save mankind because God loves us so! May this knowledge, felt in our souls, give us the merriest, most blessed Christmas ever.
Our prayer: Dearest Jesus, thank you for entering our world, and offering us salvation. We celebrate your birth and strive to keep this joy in our hearts all year long, because we believe in you as Savior.
O holy night, the stars are brightly shining
It is the night of our dear Savior's birth
Long lay the world, in sin and error pining
Till He appeared and the soul felt its worth

A thrill of hope, the weary world rejoices
For yonder breaks a new and glorious morn
Fall on your knees
O hear the angels' voices
O night divine
O night when Christ was born
(Link to song: NAT KING COLE - O HOLY NIGHT - YouTube)
Photo Credit: ©Getty Images/Deagreez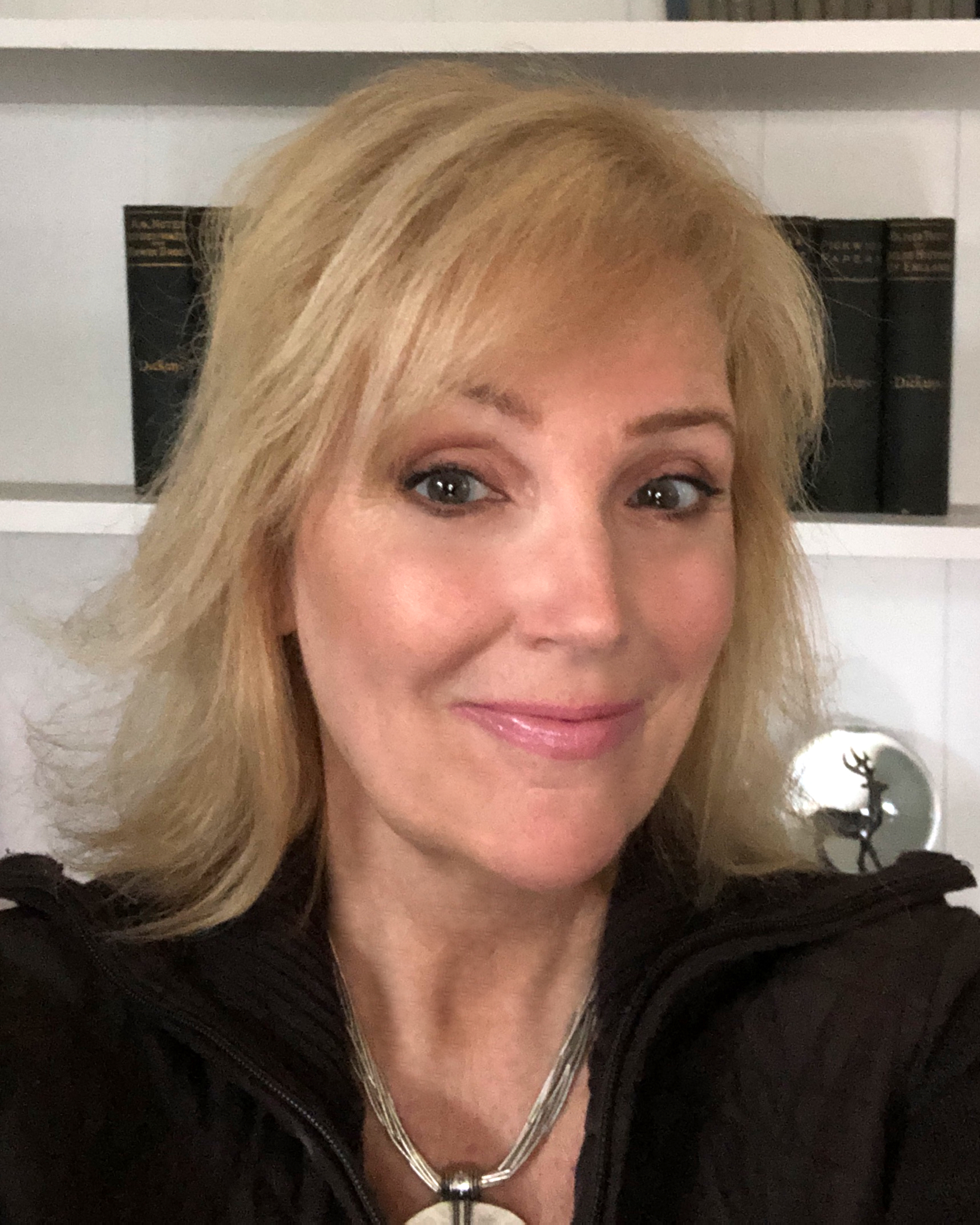 Deirdre Reilly is a writer and editor, and her commentary has appeared on various websites including CBN.com, FoxNews.com, and others. Her new book, "The Pretend Christian: Traveling Beyond Denomination to the True Jesus," details her own personal journey through doubt and fear into true belief. You can connect with Deirdre via www.deirdrereilly.com, or follow her on Twitter at @deirdrewrites.