As Christmas approaches, it is the time of year where we can show our love, respect, and adoration in physical form through gifts. Not everyone has the love language of receiving gifts, but there are a plethora of ways to help your husband feel loved, seen, and known through creative and unique gifts.
1. Book of Prayers Over Him
There is nothing more intentional or powerful than prayer over someone's life. Though we ought to be praying for the men in our lives daily, consider writing down some of those heartfelt prayers and giving them as a gift. You could follow a guide through topical prayers such as for his job, joy, dreams, etc., or you could make them more specific. Try your hand at writing our prayers that convey not only to him but also to God just how you see him and notice the big and small details that make him, him. These can be prayers he pulls out later for peace and support, knowing that he has a wife who richly cares for him emotionally and spiritually.
2. Engraved Watch or Keepsake
In the same heart as prayers or letters come the idea of something to hold on to for years to come. Men rarely purchase items for themselves that can be used or worn for a lifetime, so consider a legacy item this holiday. This could be an engraved watch or money clip that he could pass down to a son or grandson one day. Another idea would be a nice refillable leather journal that will age well over time as it is used. Good places for long-lasting leather journals include Portland Leather or Cageless Birds (a Christian-owned business). Many sites also offer personalization with initials or a message included. Though these items may not be cheap, they are made to last, endure, and become even more beautiful over time, just like your love for him.
3. Book for Spiritual Health
Several resources are available, such as books or great sermon DVD series, that uplift and benefit men in their spiritual journeys. Often, it is not as easy for men to obtain mentorship or spiritual guidance that can help them mature in their walk with the Lord or their own masculinity. Thankfully books such as Wild at Heart by John Eldredge or Desiring God by John Piper can encourage your husband in who he is in Christ. Finding a book with sound theology and rooted truth can act as nourishment for his soul as he comes to know who he is in God more and more. You will never regret helping to invest in your husband by way of his spiritual health and growth.
4. Swiss Army Knife
Any wild-at-heart man also needs the tools for his journey ahead. If you are married to an outdoors adventure man, consider a Victorinox Swiss Army Knife or quality items he can use for his woodland retreats. These items are made to last and be used for years to come, and they can also be helpful on a daily basis. Help support the hobbies that help him feel most alive and lift him up as he embarks on explorations with the tools of the trade. Also, consider stopping by your local Bass Pro or Cabela's for more ideas or specific answers for the best fit for your man of courage.
5. First Edition of His Favorite Book
If your husband is more of a homebody or bookworm than an outdoorsman, consider purchasing a rare or first edition of his favorite book. Books hold significance to us because within them are the hopes, ideals, or aspects of life that we wish to see, and they grant us the gift of escapism. Offer him a rare or special edition of his favorite book, or if at all possible, a first-run edition so that he can hold something unique and sacred in the history of a story that has impacted his life. These thoughtful and unique items are most definitely something he does not have but would keep for a lifetime.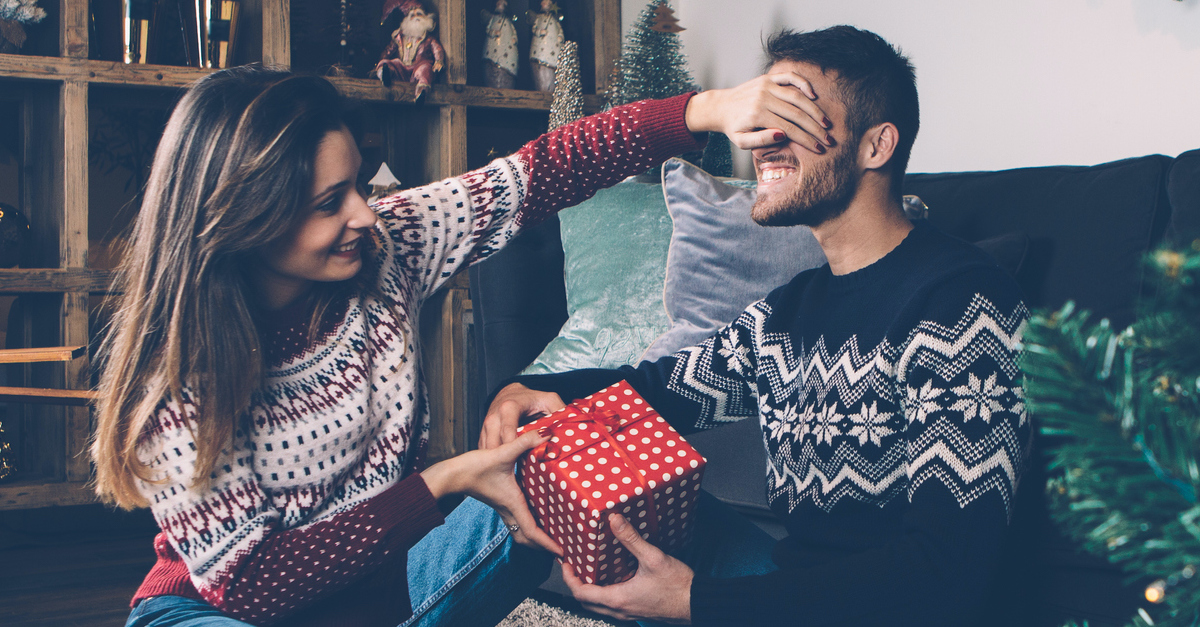 Photo credit: ©Click_and_Photo
6. For the Cook
For the grill masters and Gordon Ramsey-inspired, you can purchase several thoughtful gifts for your favorite cook. Check Etsy for a custom grill apron with a witty saying or a personalized message just for him. Quality knife sets or Revere Ware pans are made for daily use for years. You could also hop on the trend of an Air Fryer so he can whip up some of the viral online recipes we all see on social media. For inspiration, take a gander at Crate and Barrel or Williams and Sonoma for even more cooking essential ideas.
7. Sports Teams Favorites
For the sportsman in your life, look no further than the Pro Shop for your favorite team. From jerseys of his favorite player to fan memorabilia, he can sport his team with great pride. Many Pro Shops have great sales for the Christmas season or consider looking on Etsy for a small business custom shirt. Etsy offers many unique or one-of-a-kind gifts for that sports fan that has everything. You can never go wrong with a subscription to access every game, and many streaming services are now offering that ability as well. Whether it's the home team or the team you support with great affection, your sportsman can cheer them on in style.
8. Childhood Favorite
Every man is still a little boy at heart, hoping for that golden toy. Perhaps it is a Red Ryder BB Gun, or Game Boy could be on the list. eBay is a great place to find those favorites of yesteryear and some hidden gems throughout. There also has been a resurgence of old favorites from childhood; whether you grew up in the 1970s or the 1990s, there is something for everyone coming back around in reproduction. Fat Brain Toys online is also an excellent resource for remakes of classic toys, or check a local Game Stop for classic video games and game systems. Help him be a kid again with wide eyes ready to imagine all that can be.
9. Thank You Letter
Husbands sacrifice so much to give their families a good life. These acts are often rarely met with gratitude, so make an effort this Christmas to give a thank you note. Write a long letter thanking your husband for all he does and all he is. Show him through your words that you love, respect, and see all that he does, and even the smallest details do not go unnoticed. This will bless his heart and give him the encouragement his heart may be longing for. You can never say, "I love you" or "thank you" enough.
This Christmas can stand out differently than the ones before, and much of that can be how you choose to show your love and adoration of your favorite man. Bless him this season with something he will never forget and hold dear to his heart for this side of heaven to the next.
Photo credit: ©GettyImages/AnnaStills
Cally Logan is an author and US History teacher from Richmond, Virginia. In her free time, she enjoys mentoring youth and spending time in nature. Her book, Hang on in There, Girl! Will be available everywhere on April 1, 2022. Check her out on Instagram and Twitter, @CallyLogan and TikTok Cally_Logan.