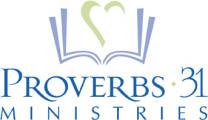 February 11, 2004
Encouragement for Today
Fear and Love
Rachel Olsen, Certified Speaker 
Key Verse: 
For God has not given us a spirit of fear, but of power and of love and of a sound mind.  2 Tim 1:7
Devotion:
I will never forget the night my six year old daughter was missing.  Shortly after being tucked into bed, Alaina came downstairs to announce that she couldn't sleep because of the "scary noises."  My husband took her back upstairs, identifying the humidifier as the noisy culprit.  When it was time for us to get some sleep, we stopped by Alaina's room to deliver the last kiss of the day.  Her bed, however, was empty. 
We searched her room and closet to no avail.  Next we headed across the hall to her brother's room.  Caleb was sleeping peacefully but Alaina was nowhere to be found.  We searched the entire upstairs – beds, corners, closets, even bathtubs and shower stalls.  My heart rate quickened as each place proved empty.  We called her name downstairs as we looked in every conceivable spot.  Running out of logical places to look, we tried illogical places like the clothes dryer -- which was full of clothes and running.  We finally assumed that she was not in our house.  My husband searched the cold garage while I called (and woke up) neighbors to recruit their help in looking.  
Hanging up the phone, I ran out the front door, barefoot and coatless, calling her name as I fought back tears.  Then I noticed a black SUV with the engine running parked nearby.  Fearing someone might drive off with my daughter, I ran as fast as my feet would carry me toward the vehicle.  Without warning, I ripped open the driver's side door, reaching inside for the car keys.  The car was packed with five very startled teen-agers (doing I don't know what) but Alaina was not with them.  I apologized, explained and asked them to keep an eye out for my daughter.  Heading back to our house, I realized it was time to dial 911 and report my daughter missing.   
I had prayed under my breath every since the bedrooms had turned up empty, but I now stopped to pray earnestly.  Walking to my home office, I caught sight of her toes underneath my desk.  I pulled out the chair and crawled below to discover Alaina sitting with knees pulled to her chest, wedged behind the file cabinet that juts out slightly from under my desk.  There sat my precious daughter hidden in a 32" x 42" space, sound asleep.   
The next morning I had calmed enough to muse that the tiny spot Alaina had crammed herself into made Saddam's spider hole look like a honeymoon suite.  We passed around the photo of Alaina crouching, asleep with her head against the wall and her mouth wide open.  When asked why she did this, Alaina replied, "I was scared and I thought if I told you, you would be upset and take me back to bed, so I snuck downstairs and hid."  
This "missing-child" incident provided me a few more grey hairs and a compelling visual of a spiritual principal: Fear is a powerful force that will back us into the tightest of corners and isolate us from the help we need… if we let it.  Sadly, Alaina did not feel secure in her room that night, nor secure that her parents would understand her fears.  She did not trust we would never leave her alone in a place that was unsafe.  If only she understood how much we love her, she would not harbor such doubts!
In Ephesians 3:17-18 (NKJ) Paul desires "that Christ may dwell in your hearts through faith; that you, being rooted and grounded in love, may be able to comprehend with all the saints what is the width and length and depth and height" of Christ's love for you.  This vast love is demonstrated in Jesus' willful death on the cross.  His unending love is something we can never be separated from, once we lay hold of it through faith.  Jesus promised He will never leave us or forsake us.  We need never fear, but to seek and trust our Heavenly Father in all situations.
In reality, Alaina was quite safe in her room with two parents downstairs who greatly love her and look out for her.  Reality is also that you and I are completely safe in God's hand, where He loves us more than we comprehend, and looks out for us.  If we trust in and focus on the great extent of this love, we will know true security.
  My prayer for today:
Dear Lord, make your love real to me today and fill me with the fullness of God so I will not fear.  Help me to grasp that I am completely secure in your grip.  In Jesus' name, Amen.  
Application steps:
Meditate today on the greatness of God's love for you.  Make a list in your journal, or on a pretty piece of paper, of at least ten ways God has shown His love for you.
Reflection points:
What is it that you fear?
Are you hiding any part of you from God?
Do you trust Jesus to understand, comfort and relieve your fears?
If you believe in Jesus Christ, your eternal destiny is secure and all the splendor of heaven awaits you!  
Power verses:
Romans 8:38  (NIV)  For I am convinced that neither death nor life, neither angels nor demons, neither the present nor the future, nor any powers, neither height nor depth, nor anything else in all creation, will be able to separate us from the love of God that is in Christ Jesus our Lord.
Ephesians 3:17-18 (NKJ)  That Christ may dwell in your hearts through faith; that you, being rooted and grounded in love, may be able to comprehend with all the saints what is the width and length and depth and height (of Christ's love for you).
I John 4:9 (NIV)  This is how God showed his love among us: He sent his one and only Son into the world that we might live through him.
Ephesians 2:4-5 (Message)  We all did it, all of us doing what we felt like doing, when we felt like doing it, all of us in the same boat.  It's a wonder God didn't lose his temper and do away with the whole lot of us.  Instead, immense in mercy and with an incredible love, he embraced us.  He took our sin-dead lives and made us alive in Christ.
Romans 8:15 (NKJ)  For you did not receive the spirit of bondage again to fear, but you received the Spirit of adoption by whom we cry out, "Abba, Father."
Psalm 56:11 (NKJ)  In God I have put my trust; I will not be afraid.  What can man do to me?
Additional resources:
Who Holds the Key to Your Heart? by Lysa TerKeurst
http://www.gospelcom.net/p31/resources/key.html
The Ultimate Makeover by Sharon Jaynes
http://www.gospelcom.net/p31/resources/makeover.html
P31 Woman Magazine by Proverbs 31 Ministries
http://www.gospelcom.net/p31/resources/newsletter.html