10 Better Ways to Change Your Life Than Resolutions
Kayli Thompson

Editor for Jesus' Economy

2019

30 Dec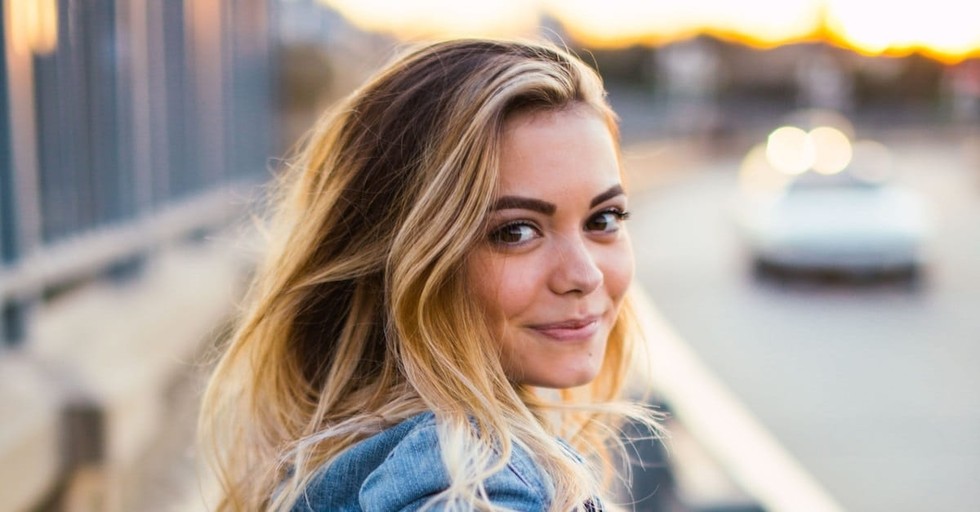 It's getting to be that time of year where everyone suddenly decides their life for the next 12 months needs to change completely. People make resolutions that they just know will be the key to their life being better. Grand plans are made, things are purchased, and for about one month (or for some of us, one week), we stick to it. But then life happens.
You know, life. The obligations, responsibilities, crises, family, friends, events, etc. All of these combine to create a daily or weekly moment where you tell yourself that you'll go to the gym later—right now you're tired and need to relax. But how do you change your life if you're "too busy" and your resolutions are too lofty?
You just do it, that's how. Just start, and see what happens.
Here are 10 things you can just do, instead of resolve to do.
Photo courtesy: ©Unsplash
1. Get Accountability in Your Life

Slide 1 of 10

Just having a one-hour weekly phone call with someone who will hold you accountable can change everything. You can address the mistakes you're making and how to resolve them. You can talk about how to overcome any addiction in your life and ensure you honestly check in about those issues each week. You can talk about life goals and how you use your time. Accountability changes everything.

And it has to be with someone you trust, someone you're willing to be explicitly honest and open with. It can't be someone you'd be afraid to tell you've slipped up and that person has to be prepared to lovingly call you out if they think for even a second you're lying to them.

An accountability relationship is a chance to live out friendship with fellow believers in the way God intended it—personal, profound, and encouraging (compare James 5:16). Accountability partnerships can be extremely beneficial so long as both parties continue to be honest and dedicated to lifting each other up. Open yourself up and see how your life and relationship with God changes in miraculous ways.

Photo courtesy: ©Unsplash

2. Change a Life by Donating to a Cause

Slide 2 of 10

Giving can have a large impact, especially if you commit to give monthly. You can be directly involved with empowering others. And it's never been easier to do so.

For example, one of the nonprofits I volunteer for, Jesus' Economy, is a fair trade organization that creates jobs and churches in the developing world. Jesus' Economy has several programs that empower impoverished people, especially women. On JesusEconomy.com, you can select a cause you're passionate about and set up monthly giving to that cause. 100% goes to the cause you choose, every time. For example, if you gave just $50 a month in 2018 to empowering women, you would empower a woman in Northeast India to lift her entire family out of poverty. And every last dollar would go where you designated, to empowering a woman in India.

God has uniquely positioned you—and blessed you—so that you can bless others. Pray for God's leading and make the decision to change someone's life this year.

Photo courtesy: ©Unsplash

3. Make a Lifestyle Choice about How You Shop

Slide 3 of 10

You make a statement with your purchases. Anna Lappe (a sustainable food advocate and educator) said every time you spend money, you're casting a vote for the kind of world you want. So when you buy that $2 tank top what you're actually saying, whether you realize it or not, is that you'd rather buy a cheap product made by impoverished people who aren't paid nearly enough. (That's why the tank top is so cheap.) All around the world, there are people who work in horrible conditions, such as enduring 14-hour shifts with no breaks to make the cheap products. In some of these situations, even children are employed. If you simply spent about ten dollars more, you could instead help provide a family with the opportunity to get out of poverty.

When you shop fair trade, you know where your product is coming from, who made it, and what it's made from. Buying products that come from fair trade organizations (Jesus' Economy being just one example) is a simple way to help impoverished countries. You're already buying these things, why not buy one that helps others at the same time? It's probably the easiest way to change the world and offer hope to others.

Photo courtesy: ©Unsplash

4. Reconcile with Someone You've Wronged

Slide 4 of 10

We aren't perfect, we all have faults and do something we eventually regret when we're angry. Then we live with those things, they weigh down on us. But we don't have to live with them, we can do something about it.

If you're still on speaking terms, ask to meet them for coffee so you can apologize and seek forgiveness. If you aren't, you can reach out to see if they're willing to meet. If they aren't, you can write a letter and send it to them. It doesn't have to be more complicated than that and it doesn't even have to be reciprocated, it just has to be said.

Photo courtesy: ©Unsplash

5. Forgive Someone Who Has Wronged You

Slide 5 of 10

Maybe you're the one who has been wronged. And you just can't let it go, you dwell on it and let it fester. This isn't healthy and it's not biblical (Matthew 6:12).

A lot of times we don't forgive people because they don't ask for our forgiveness; and we often think they don't deserve it. Sometimes we feel as though forgiving them is "letting them win." Here's the thing, it's not. Forgiveness means actually letting yourself win. It's letting yourself heal and move on. It's as much for your well-being as it is for the other person. You don't even necessarily have to tell the other person you forgive them—and perhaps you shouldn't, if the relationship is too toxic to have a discussion—but if you forgive in your heart, through prayer, and you mean it, it will change you for the better.

Photo courtesy: ©Unsplash

6. Pick up an Awesome Study Bible or Devotional (and Read It)

Slide 6 of 10

This means one you're actually going to read, not purchase and add to the pile of books you're meaning to read but never get to. Picking out a study Bible or a devotional book that is exciting to you is key.

The NIV Faithlife Study Bible is a great choice for a study Bible that will get you into the context of the Bible and feed your curiosity. For a devotional, you could go with Connect the Testaments, which is a 365-day devotional that will help you read the whole Bible in a year since it comes with a reading plan. Whatever you choose, don't make a grand plan. Just buy what inspires you and read it for a few minutes every day. Those few minutes will turn into a habit.

Photo courtesy: ©Unsplash

7. Just Start Exercising

Slide 7 of 10

No we don't mean make a resolution to get a gym membership to motivate you to go to the gym a couple times a week, so you aren't wasting the monthly fee. It doesn't have to be in a gym or in a class. It can be as simple as walking on your lunch break or parking farther away from the store.

One of the ways I try to incorporate exercise is by taking 5–10 minutes a night where I do whatever exercise comes to mind and do 10–15 reps of each exercise. That's it. By doing that, I'm making exercise a habit and keeping myself active even if my whole day was spent sitting at a desk.

Photo courtesy: ©Unsplash

8. Volunteer

Slide 8 of 10

Volunteering can be done in person at a local nonprofit or remotely for an international organization. This changes not only the lives of those in need but your own life. When you volunteer your time, you consistently put in hours helping an organization change the world for the better.

I've been volunteering since I was a teen. It started as volunteering in my church nursery and helping with Vacation Bible School. Now it has grown to volunteering for domestic violence organizations and Jesus' Economy, which operates with an all-volunteer staff. Giving my skills and expertise to these organizations has changed my life for the better, in addition to adding to my portfolio and improving my skills. Working with causes that are near and dear to my heart has allowed my personality and passions to bubble to the surface and it's one of the greatest decisions I've ever made for myself.

Photo courtesy: ©Unsplash

9. Get Some Friends Together and Do Something Great for the World

Slide 9 of 10

Volunteering doesn't have to be a solo event; you can always get your friends together to do it. It doesn't have to be for a certain organization, it can be as simple as driving around to neighborhoods and offering to shovel out driveways. Or you could combine your funds to send a monthly donation to a cause you believe in. At Jesus' Economy, small groups can collectively donate to a cause, such as sponsoring a church planter who is bringing the gospel to an unreached people group.

Volunteering together is a great way to make an even larger impact than you could do on your own and it will create a bond among friends that is unlike any other. Get together with your friends and brainstorm ideas of how you could help others throughout the year; it could be a monthly or a quarterly activity depending on what you choose as a group and what is feasible for everyone involved.

Photo courtesy: ©Unsplash

10. Start Praying, in Everything You Do

Slide 10 of 10

A lot of times we tend to look at prayer as something for certain events or times: at church, before a meal, before bed. When in reality, it should be all the time. Pray without ceasing (1 Thessalonians 5:17), we are told by Paul in his letter to the Thessalonians. That means we should never really stop talking to God. Not every prayer has to start with "Dear Jesus" and end with "Amen."

It can be a constant stream of conversation with God throughout your day. It can be full of pleadings, praise, thankfulness, lament, and requests. It doesn't have to involve big, fancy words or even complete sentences. If you're praying with your heart and you're praying in earnest, God will hear you and it will be enough.

Changing your life starts with habits, not resolutions. Most of the time resolutions seem overwhelming and insurmountable to take on. But if you decide to just start are are willing to dedicate just a few minutes a day. they'll become habits. And before you know it, your life has changed for the better.

Kayli Thompson is the Contributing Editor for Jesus' Economy, an innovative non-profit creating jobs and churches in the developing world. At JesusEconomy.com, people can shop fair trade and give directly to a cause they're passionate about, such as bringing the gospel to unreached people groups. Kayli also owns her own freelance editing business, where she helps writers bring their ideas to fruition and ensures their work is flawless and professional.