10 Things You Never Knew about Oswald Chambers
Paul Kent

Author of Oswald Chambers: A Life in Pictures

2020

3 Jan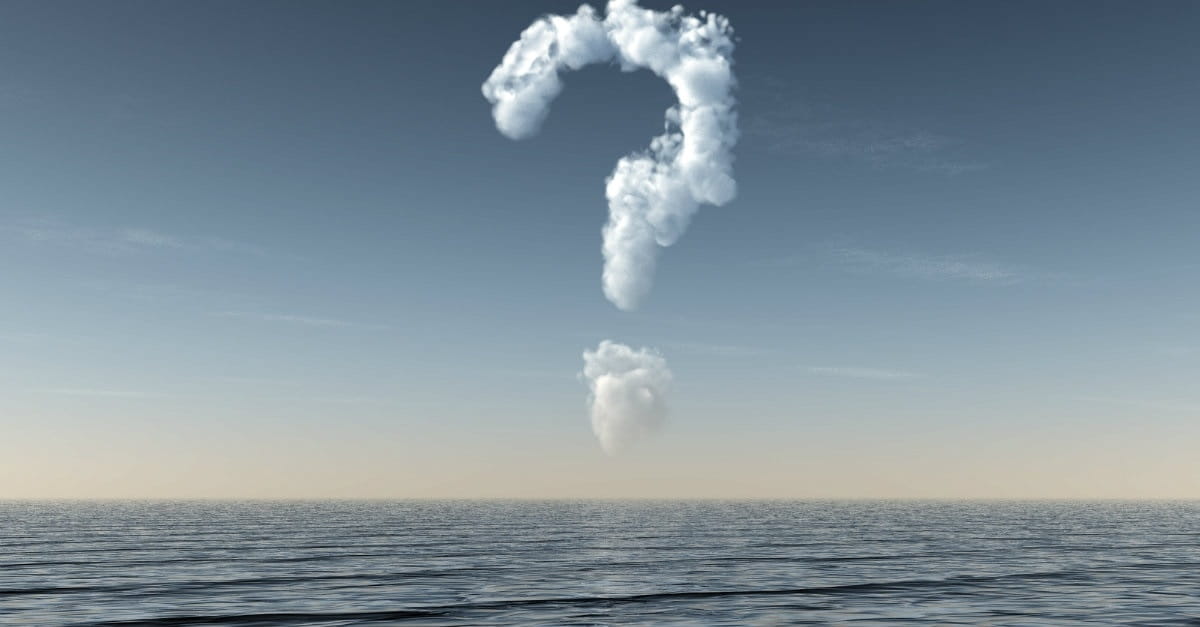 [Editor's Note: Paul Kent is a writer and editor in Grand Rapids, Michigan. His book Oswald Chambers: A Life in Pictures (Discovery House) released in November for the one hundredth anniversary of Chambers's death.]
Many recognize Oswald Chambers for the classic daily devotional My Utmost for His Highest—or about four dozen other books that carry his name. Some may know he was born in Scotland and died in Egypt (at age forty-three) while serving as chaplain to British troops in World War I.
But you might be less familiar with the following ten facts from Oswald Chambers's life:
1. He wasn't an author.

Slide 1 of 10

That may seem strange, since his name is on so many books. But Chambers was a preacher and teacher rather than a writer. Oswald's wife, Biddy, an accomplished stenographer, carefully recorded nearly every lesson he taught and later converted her notes into books. The couple had just worked together on Baffled to Fight Better when Oswald died; the vast majority of his books were published posthumously thanks to his widow's diligent effort.

Photo: In 1967, fifty years after his death, the Oswald Chambers Publications Association offered thirty-two books under his name.

2. He has connections to four classic daily devotionals.

Slide 2 of 10

Chambers is well known for My Utmost for His Highest, first published in 1927 and with documented sales in excess of twelve million copies—though the actual figure is believed to be much higher. As a couple, Oswald and Biddy regularly read Daily Light on the Daily Path, a devotional compiled by the family of British printer Samuel Bagster in the 1800s and still popular today. Two years before My Utmost released, Lettie Cowman published Streams in the Desert; she and her husband, as missionaries in Japan, had welcomed Oswald on his round-the-world trip in 1907. And Chambers had been converted to Christ under the preaching of Charles Haddon Spurgeon, whose Morning and Evening devotional remains in print in many editions.

Photo: Title page from an early British edition of My Utmost for His Highest.

3. He tended sheep—and not just metaphorically.

Slide 3 of 10

1 Peter 5:2 tells church leaders to "be shepherds of God's flock that is under your care," but Oswald Chambers worked as a literal shepherd during his years at Dunoon College. Having befriended John Cameron, a bachelor farmer and devout man of God, Oswald helped care for his sheep. "I did not like it at the time but I am thankful now I had to do shepherding in the Highlands of Scotland," he said. "When you have to carry across your shoulders a dirty old wether [a castrated ram] and bring it down the mountain side you will soon know whether it is not the most taxing, the most exhausting, and the most exasperating work; and Jesus uses this as an illustration of a passion for souls."

Photo: Oswald Chambers wearing a clerical collar, as a "shepherd" of people.

4. He loved dogs.

Slide 4 of 10

As an elderly woman, Kathleen Chambers, Oswald's only child, would recall her father's "tremendous delight in dogs—he loved dogs." The son of the college principal in Dunoon said townspeople were very familiar with Oswald's regular "walks among the hills, with his dog Tweed."

Photo: Oswald Chambers with puppy in Zeitoun, Egypt.

5. He was a talented artist.

Slide 5 of 10

Oswald wrote poems, sketched landscapes and portraits, and played classical music (one friend described an "epoch-making" evening when Chambers performed Beethoven's Moonlight Sonata). Oswald's brother Franklin wrote that "his genius gained for him an entrance into art circles and it seemed that his future in the art world was assured." But God ultimately called him into the gospel ministry instead.

Photo: A charcoal sketch of composer Ludwig van Beethoven, created by Oswald Chambers when he was in his late teens.

6. He nearly experienced a nervous breakdown.

Slide 6 of 10

As a young man, Chambers suffered a four-year-long crisis he described as "hell on earth." In his own words, "I was in Dunoon College as tutor of Philosophy when Dr. F. B. Meyer came and spoke about the Holy Spirit. I determined to have all that was going and went to my room and asked God simply and definitely for the baptism of the Holy Spirit, whatever that meant. From that day on for four years nothing but the overruling grace of God and the kindness of friends kept me out of an asylum." Ultimately, one Bible verse broke through Oswald's impasse: "If ye then, being evil, know how to give good gifts unto your children: how much more shall your heavenly Father give the Holy Spirit to them that ask him?" (Luke 11:13). 

Photo: Part of Oswald Chambers's plaintive poem, "Prayer Pleading," written toward the end of the four-year spiritual crisis he called "hell on earth."

7. He lived in Sherlock Holmes's London.

Slide 7 of 10

Oswald moved to the world's great metropolis in 1889, the place and time of Sir Arthur Conan Doyle's fictional detective. In terms of actual historical figures, Oswald had been born in the same year as Winston Churchill, Herbert Hoover, and Erich Weiss—better known as Harry Houdini.

Photo: London's Rye Lane, running through the Peckham section of London. Oswald Chambers moved to London at age fifteen, and attended the Rye Lane Baptist Church.

8. He spent a lot of time in Ohio.

Slide 8 of 10

Oswald's friend and ministry partner Juji Nakada introduced him to God's Bible School in Cincinnati, where Oswald would teach and preach for four straight years (1907–10). While Cincinnati became his home base in the states, he also visited Rossburg and Columbus, Ohio; Cambridge Springs, Pennsylvania; Providence and Newport, Rhode Island; Asheville, North Carolina; and Niagara Falls, New York. In 1907, Chambers took the cross-country train to Seattle, where he boarded ship for Japan.

Photo: Oswald Chambers (lower right) poses with several students of God's Bible School in Cincinnati, Ohio.

9. He renamed his wife.

Slide 9 of 10

Chambers enjoyed creating nicknames for his friends. In 1908, he sailed for the United States aboard a ship that also carried Gertrude Hobbs, a member of Oswald's brother's church; her mother had asked Oswald to watch over her trip. On the nine-day passage, he and Gertrude developed a friendship that quickly developed into a romance. Oswald began calling her "Beloved Disciple," a name that later became "B.D." and then "Biddy." After their marriage in 1910, she was always identified as Biddy Chambers.

Photo: Oswald and his wife, Biddy, the former Gertrude Hobbs. 

10. He found God's leading in the haphazard.

Slide 10 of 10

In his dairy for March 3, 1917, Oswald wrote, "Yesterday in introducing me to a missionary from India, Mr. Swan called me 'the apostle of the haphazard', and I do not know but that it is an apt tag for me. God's order does seem to me to come in the haphazard, and we partake of His order as we discern Him in the common 'bread and wine' of ordinary experience. I have a growing jealousy of 'the work' and 'the worker,' both seem to me liable to dethrone our Lord in the hearts of His saints."

Photo: Oswald Chambers with a coworker in Egypt, in the "ordinary experience" of operating a bread slicer for the soldiers.