4 Ways to Embrace the Power of Grieving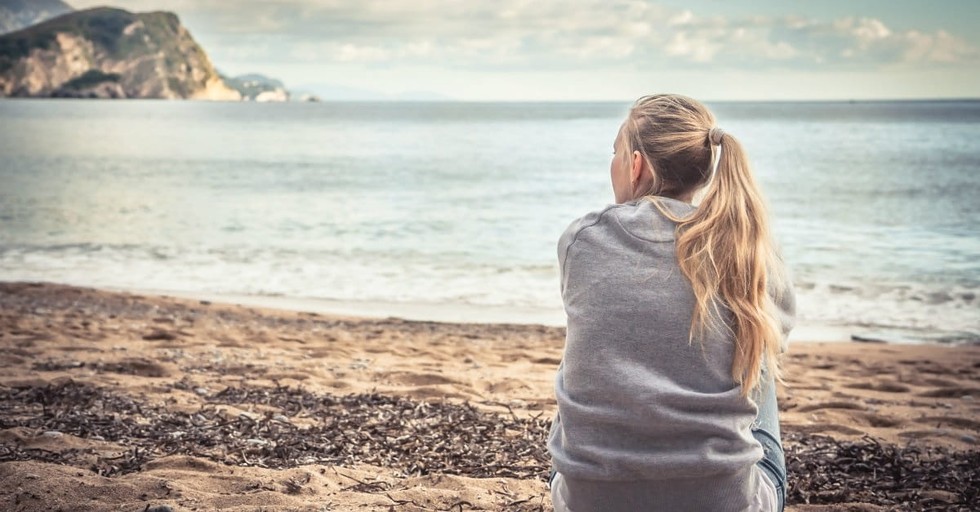 How the Power of Grieving Prepares Us to Dance
Death. It is an inescapable fact of life.
Ecclesiastes 3:2,4 (NIV) describes that there is a season for everything, a time to be born and a time to die, a time to plant and a time to uproot… a time to weep and a time to laugh, a time to mourn and a time to dance. Nothing in life can prepare us for the death of a loved one. Whether death results from a sudden accident or a sustained illness, it always catches us off-guard. Death is so deeply personal and stunningly final, nothing can emotionally prepare us for its arrival.
With every death, there is a loss. And with every loss, there will be grief.
Merriam Webster's Online Dictionary defines "grief" as a, deep and poignant distress caused by or as if by bereavement. Its origins from the Middle English and Anglo-French word "gref" denoting injustice or calamity and from the Vulgar Latin word "grevis" or "gravis" meaning heavy.
In essence, grief could be described as a heavy, calamitous injustice to our souls.
Grief doesn't come and go in an orderly, confined timeframe. Just when we think the pangs of anguish have stolen their last breath, another wave sweeps in and we are forced to revisit the memories, the pain, the fear.
Sometimes we try to resist the demands of grieving. We long to avoid this fierce, yet holy pilgrimage. We fight against the currents, terrified of being overwhelmed, of being discovered, of becoming lost in our brokenness.
We feel disconnected from everything around us. Our thoughts scatter like the wind, with little to glue them down. Our emotional skin feels intensely fragile to the touch.
Image courtesy: ©Thinkstock/splendens
Culture tells us to move past this process quickly.

Slide 1 of 6

Take a few days, weeks perhaps, to grieve, but don't stay there too long. Grieving can make those around us uncomfortable. Friends sometimes don't know what to do with our pain. Loved ones struggle to find adequate words to comfort our aching wounds. 

Yet grief, as painful a season as it is, is a necessary part of our healing. To run from grief is to run from the very thing that can quell the pain of our loss. English poet and hymnodist, William Cowper, described grief itself as medicine.2 Grief cleanses the anguish from our souls and sets us back up on the path of life so we can dance.

Grieving is the process God uses to bring us to a place of wholeness. Grieving is His great gift to us. It is a necessary part of our journey. Healing. 

There are four ways to embrace the power of grieving so that one day you, too, can dance again.

Photo Credit: ©Thinkstock/jaconelli

1. Create space to grieve.

Slide 2 of 6

Don't hurry past the pain. Don't distract yourself from the sorrow. You will experience strong emotions —anger, depression, fear, and despair— that you may never have experienced before. Allow yourself to feel these emotions in the presence of God. Create intentional space to simply be and trust that is enough.

"The LORD is close to the brokenhearted and saves those who are crushed in spirit." -Psalm 34:18

"He heals the brokenhearted and binds up their wounds." -Psalm 147:3

"Blessed are those who mourn, for they will be comforted." -Matt. 5:4

Photo Credit: ©Thinkstock/tommaso79

2. Be honest about your emotions.

Slide 3 of 6

Being a Christian does not mean that we don't feel negative emotions. God doesn't want us to run from our emotions or hide behind a mask. He wants his children to come to Him with complete honesty. In the Psalms, God invites us to bring our honest grief to Him. In Psalm 34:15, David depicts God as a loving Father who watches over His children and listens for their cries.

Don't hide your emotions. Don't ignore your pain. Cry. Laugh. Scream, knowing that God is right there with you.  He will hold you in His arms while you heal.  He loves and cares for you. 

Photo Credit: ©Unsplash.com

3. Don't grieve alone.

Slide 4 of 6

We need support while we grieve. Find individuals to walk with you. Whether it's a loved-one, a friend, a therapist, or a support group, we need the ministry of compassion that can only come as we walk in community with others.

Don't isolate. Find people who can be there for you. Look around for those God has put in your path to support you and encourage you on your journey.  Grieving is one of the most difficult seasons – don't walk this season alone.

Photo Credit: ©Thinkstock/DragonImages

4. Don't lose hope.

Slide 5 of 6

Trust that this season won't last forever. There will be other seasons to come. 1 Thess. 4:13 (NIV) encourages, Brothers and sisters, we do not want you to be uninformed about those who sleep in death, so that you do not grieve like the rest of mankind, who have no hope.

We have hope. We not only have the hope that this season of mourning will end, we have the hope that as Believers, only a thin veil separates us from our ultimate destiny with Christ in heaven for eternity. There is no greater hope!  Rev. 21:4 (NIV) tells us that, 'He will wipe every tear from their eyes. There will be no more death' or mourning or crying or pain, for the old order of things has passed away.

He will turn your mourning into dancing. (Psalm 30:11-12, AMP)

Photo Credit: ©Pexels.com

You will breathe again. You will live again. You will dance again!

Slide 6 of 6

Lisa Murray is a Licensed Marriage and Family Therapist, author, speaker, coffee lover, and wife. Her online community lisamurrayonline.com provides a compassionate place embrace peace in the midst of the stresses and struggles of life. In her new book, Peace for a Lifetime, Lisa Murray shares the keys to cultivating a life that's deeply rooted, overflowing, and abundant, the fruit of which is peace. While she grew up in the Florida sunshine, she and her husband now live just outside Nashville in Franklin, TN. Peace for a Lifetime is available on Amazon.com. Visit her on Facebook and Twitter.

1. "Grief." Merriam-Webster.com. Accessed August 16, 2015. http://www.merriam-webster.com/dictionary/grief.

2. "Quote By William Cowper." Quotery. Accessed August 16, 2015. http://www.quotery.com/quotes/grief-is-itself-a-medicine/.

To read the text version of this article please click here. 

Photo Credit: ©Pexels.com