Christian, God Did Not Save You Just to Read Your Bible Every Day
Stephen Um

Citylife Church of Boston

2018

2 Jul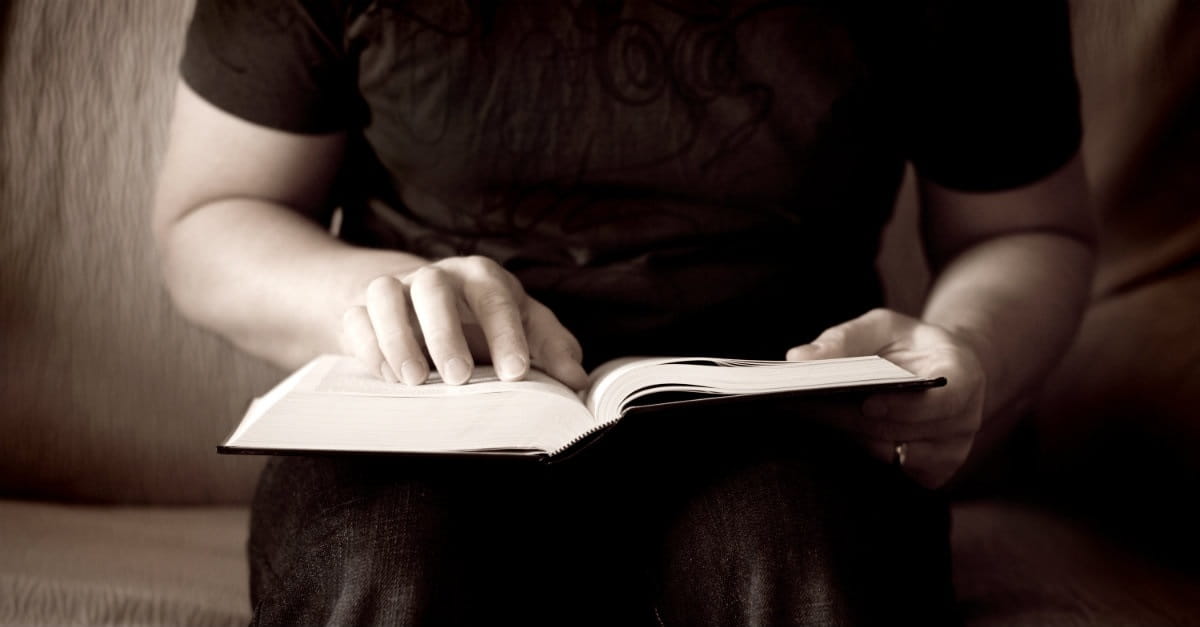 Once we are saved, what does God want Christians to do?
Many believers would answer with something like this: "Well, of course, what God desires is that I pray and read my Bible every day, attend church on Sundays, share the gospel with others and behave myself throughout the week."
I want to argue that this is far too narrow.
Yes, God desires that we pray fervently and regularly. Yes, studying the Bible daily pleases him and grows us in the faith. Yes, the proclamation of the gospel is essential and urgent.
But God also urges us to work for the world to be more like the way he originally intended it. God desires the people he delivers from sin to struggle for shalom—that state of flourishing, fullness, and completeness, which we glimpse in the first two precious chapters of Genesis, and which has been marred by the tragic effects of sin ever since. God wants Christians to "do justice."
Photo Courtesy: Thinkstock
Still reading?

Slide 1 of 7

A statement like that might have some of you feeling nervous. After all, there are two ends to the spectrum when thinking about the gospel and social engagement.

At one end, there are those who are very concerned about personal devotion- sometimes even to the exclusion of any public engagement. In fact, they may even be suspicious of Christians who care deeply about these matters.

At the other end of the spectrum, there are those who are extremely concerned about social matters. Perhaps those who fall in this camp even focus on the renewal of society to the exclusion of personal devotion and evangelism. You might say that they live their lives focused on what is happening externally without much reference to what is happening internally.

Photo Courtesy: Thinkstock

Both of these approaches miss the target.

Slide 2 of 7

God desires neither a faithless justice nor a justice-less faith. That's why time and again in the Old Testament we see God condemning the empty religiosity of his people:

"I hate, I despise your feasts, and I take no delight in your solemn assemblies …

But let justice roll down like waters, and righteousness like an ever-flowing stream." (Amos 5:21, 24)

People should be able to look at God's people and get an idea of what God is like. And that is still true today.

Photo Courtesy: Thinkstock

God loves justice.

Slide 3 of 7

We must not miss that God is in the business of "executing justice"—of giving the vulnerable their due. It is at the very heart of his character. Consider this striking passage from Psalm 146:

"Blessed is he whose help is the God of Jacob, whose hope is in the LORD his God… who executes justice for the oppressed, who gives food to the hungry. The LORD sets the prisoners free; the LORD opens the eyes of the blind. The LORD lifts up those who are bowed down; the LORD loves the righteous. The LORD watches over the sojourners; he upholds the widow and the fatherless, but the way of the wicked he brings to ruin." (Psalm 146:5-9)

God says that the oppressed should not be oppressed. The hungry should not be hungry. The widow ought not be left susceptible and alone.

That's why truly gospel-shaped Christians and churches will inevitably and unavoidably be shaped by God's heart for the vulnerable. Justice is working toward the restoration of shalom; it is righting wrongs in pursuit of the way things were designed to be.

Photo Courtesy: Thinkstock

The Paradox of Justice

Slide 4 of 7

God gives people their due. This is phenomenal news for the oppressed and vulnerable. But this is terrible news for sinners. In order to establish shalom, God has to deal with the very thing that destroys it: sin. And if God is going to deal with sin, he is going to deal with us. This is one of the primary tensions that we experience in the biblical narrative. How can a just God forgive the guilty?

The tension is ultimately solved in the person and work of Jesus Christ. The penal justice of God is satisfied when Christ stands in our place, receiving the condemnation and punishment that we deserve. The protective justice of God is now extended to the needy and the vulnerable who find refuge in Jesus. He was punished for our shalom-breaking so that we could be the beneficiaries of his shalom-making. It is God's compassion for us which must move us to show compassion to others.

Pursuing Justice in Your Community

Slide 5 of 7

Taking our cue from Psalm 146 we can identify a number of groups of people for whom Christians ought to be concerned:  

The Oppressed: Who in your church or neighborhood is experiencing vocational, financial, or relational hardship? How can you or your church address their needs?
Prisoners: Are there those in your community who are literally imprisoned? Not just those in jail, but perhaps housebound, or subject to domestic slavery? How might you and your church witness to the freedom of the gospel?
The Blind (The Sick): Who in your community or church is in need of physical assistance? Whether permanent or temporary, how can you help to alleviate their suffering, and help them back towards health in its widest sense?
The Sojourners (The Outsiders): Are there those in your community who are not at "home" for one reason or another? Perhaps they're homeless, immigrating from another country, or simply a communal outsider. How can we make space for them, rather than leave them out in the cold?
The Widows and the Fatherless: Who in your community experiences personal difficulty because of their relational situation? Are there single, divorced, or widowed people in need of assistance or friendship? Are there children who need physical and relational support?

Photo Courtesy: Thinkstock

Keep Focused on the Key Question: Why?

Slide 6 of 7

As you can see, thinking about the concrete application of justice raises countless questions. Who exactly in our community is in need of justice? How should we go about seeking to make wrongs right? When is the right moment for the church to get involved? And yes, how do we ensure we do not lose sight of the importance of gospel proclamation?  

But in the midst of all these questions, we must keep our sights set on the key question: Why? We seek to make wrongs right because God himself has absorbed our wrongs and made us right with himself.

Photo Courtesy: Thinkstock

Christians do justice because God does justice.

Slide 7 of 7

Want to start working through these questions with your church family? Stephen Um is presenter of Gospel Shaped Mercy, a new curriculum from The Gospel Coalition exploring what it means to be a community engaging with the world with compassion and justice. Find out more about the Gospel Shaped Church curriculum.

Stephen Um (PhD, University of St. Andrews) is the Senior Minister of Citylife Church in Boston, Massachusetts. He also teaches New Testament at Gordon-Conwell Theological Seminary and serves as Associate Training Director with Redeemer City to City. For the past 18 years, Stephen and his wife, Kathleen, have been involved in several Presbyterian churches throughout the Northeastern part of the country. He is the author of Why Cities Matter (Crossway). Stephen also serves as a Council member with The Gospel Coalition.

This article was originally published on thegoodbook.com. Used with permission.

Photo Courtesy: Thinkstock