July's Best: 7 New Netflix Programs That Are Family-Friendly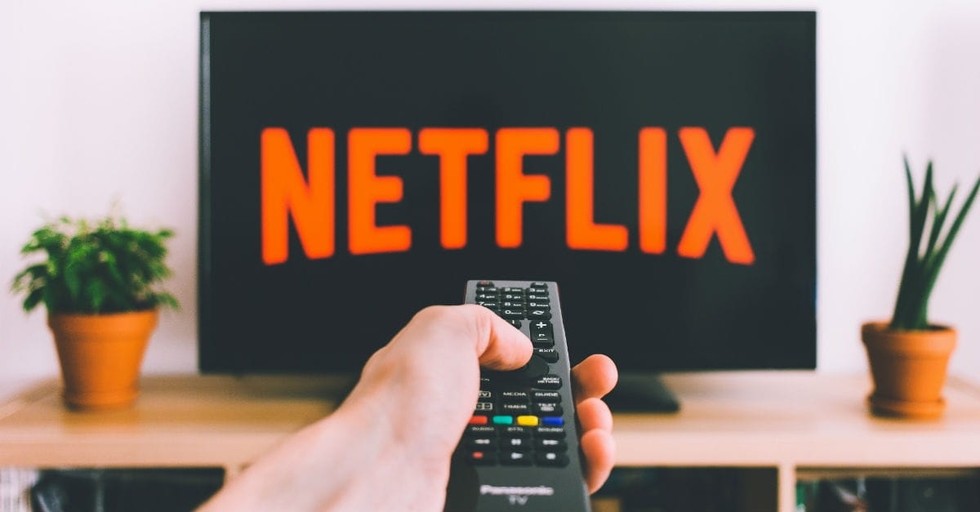 J. M. Barrie is a playwright who has run out of good ideas. His last production was such a disaster that the public stayed away in droves – and now the local theater is threatening to close.
"They hate it," he confides to a stranger.
They indeed do. If Barrie's next project fails, he may have to find another career.
Then Barrie stumbles upon inspiration in a local park: four young boys with wild imaginations. They, in turn, spark his imagination, and soon he's plotting his next play. It includes a character named Peter Pan, another one called Tinker Bell, and a place named Neverland.
Photo Courtesy: Unsplash/Freestocks
Finding Neverland

Slide 1 of 8

The 2004 movie Finding Neverland is now on Netflix, telling the story of how Barrie befriended a widow and her four boys during a moment of career crisis. The film was rated PG and is one of seven best family-friendly entries on Netflix for July.

Still, it may not be suitable for young children. Even though it contains no language or sexuality, it deals with adult themes: Barrie's platonic relationship with the widow and the separation from his wife. Peter Pan may have cost him his marriage.

The film, inspired by true events, isn't faith-based, but it nevertheless urges us to "let kids be kids" by encouraging their creativity. After all, we serve a creative God who designed those wild imaginations.

"Young boys should never be sent to bed," Barrie jokes in the film. "They always wake up a day older. And then before you know it, they're grown."

It stars Johnny Depp, Kate Winslet and Dustin Hoffman.

Other family-friendly options on Netflix this month:

Photo Courtesy: Film Colony

The Princess Diaries

Slide 2 of 8

An awkward and clumsy teenage girl, Mia Thermopolis, learns she is the heir to the throne of the fictional European kingdom of Genovia – thus requiring her to take lessons on how to act like a princess. Starring Julie Andrews and Anne Hathaway. Princess Diaries (2001) is rated G.

Photo Courtesy: The Walt Disney Company/Walt Disney Pictures

Journey to the Center of the Earth

Slide 3 of 8

A scientist and his nephew set out to discover a land untouched by time -- and end up in the middle of the Earth. The 2008 movie was designed for a 3D-theatrical experience, so some of the action comes across as cheesy. But most children will enjoy it. Rated PG for intense adventure action and some scary moments.

Photo Courtesy: WarnerBros/New Line Cinema/Walden Media/Village Roadshow Pictures/Dark Castle Entertainment

We, the Marines

Slide 4 of 8

If you've ever wanted a peak at the life of a U.S. Marine, this is it. Inspiring and educational, the 30-minute documentary follows Marines from their time in basic training to the front lines. Narrated by Gene Hackman. Rated TV-PG.

Photo Courtesy: MacGillivray Freeman Films

Amazing Interiors

Slide 5 of 8

Slowly but surely, Netflix has built its own library of HGTV-type shows. Amazing Interiors, a Netflix original, is only the latest example. The 12-episode series spotlights homeowners who have turned their dwellings into something unique – even crazy. Such as: a retiree who built an aquarium so large he can scuba dive in it. Rated TV-PG.

Photo Courtesy: Facebook

Bolt

Slide 6 of 8

A dog who stars as a superhero in a hit TV show escapes the set and must learn to live in the real world. But first, he must come to grips with the fact that his superhero powers are make-believe. Starring the voices of John Travolta and Miley Cyrus, Bolt (2008) is rated PG for some mild action and peril.

Photo Courtesy: The Walt Disney Company/ Walt Disney Pictures/ Walt Disney Animation Studios

Duck, Duck, Goose

Slide 7 of 8

An immature and reckless bachelor goose named Peng learns responsibility when he is forced to take care of two ducklings who were separated from their flock. A Netflix original, Duck, Duck Goose stars Jim Gaffigan as the voice of Peng and is rated PG for rude humor and mild action/peril.

Photo Courtesy: Original Force Animation/ Wanda Media Co Ltd/ Jiangsu Yuandongli Computer Animaton Co Ltd.

Other Notables:

Slide 8 of 8

Jurassic Park (1993), The Lost World: Jurassic Park (1997) and Jurassic Park III (2001). This entertaining trilogy isn't appropriate for young children but is a favorite of many families. All are rated PG-13 for language, terror and violence. They can be filtered through VidAngel.

---

Michael Foust is a freelance writer. Visit his blog, MichaelFoust.com

Photo Courtesy: Unsplash/Christian Wiediger