The Top 10 Marvelous Movie Moms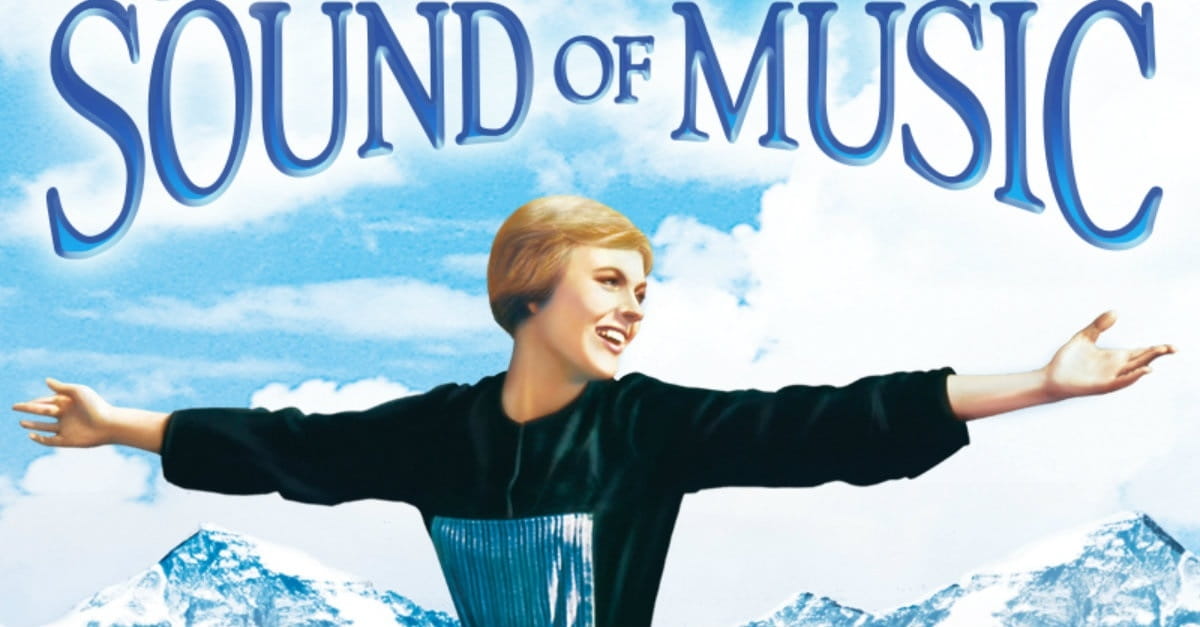 Mother's Day is just around the corner, and it's important that we take a moment to appreciate all the things our own moms have done for us. Mothers are the ones who pick us up when we fall down, who encourage us to chase our dreams, and who bail us out when we've done something really, really stupid. While many films like to showcase an orphaned hero, there are still plenty of great moms that have made their way into cinematic history.
So, in honor of Mother's Day, here are 10 of the best moms you'll find in movies!
1. Leigh Anne Tuohy (The Blind Side)

Slide 1 of 10

While The Blind Side tells how Michael Oher went from street kid to NFL lineman, it's also the story of one determined mother. Leigh Anne Tuohy and her family were driving home on a Thanksgiving weekend when she noticed Michael walking by the side of the road. "Stop the car," she demanded, and the rest is history. Throughout the film, Tuohy displays all the qualities of a true mother: kindness, determination, and the heart of a lion. She encourages Michael to rise above his old life, and helps him discover his true potential.

So don't let the blond hair and high heels fool you, Leign Anne Tuohy is one mom who will always have her children's back.

*Image Credit: Alcon Entertainment

2. Mrs. Gump (Forrest Gump)

Slide 2 of 10

There were a number of incredible performances in Robert Zemecki's Forrest Gump, but Sally Field as the doting Mrs. Gump was easily the most heartbreaking. Though far from perfect, Mrs. Gump demonstrates incredible love and courage while raising a child with physical and mental challenges. Those who've seen the movie know she makes a big compromise to ensure a young Forrest gets the education he needs, and while some may object to her decision, there's no denying the selflessness of her actions. Ever a beacon of hope and inspiration, it's hard not to share in Forrest's grief when she eventually succumbs to cancer. Still, her legacy lives on in the precious wisdom she imparts to her son, including the film's now-iconic line,     

"Life is like a box of chocolates, you never know what you're gonna get."

*Image Credit: Paramount Pictures

3. Queen Elinor (Brave)

Slide 3 of 10

The relationship between a mother and daughter is a complicated thing, but no movie captures it better than Brave. This Pixar tale finds the noble Queen Elinor at odds with her young and spirited daughter, the Princess Merida. When a magic spell accidentally transforms Elinor into a giant bear, a new side of the queen emerges. She and Merida begin to realize they are not so different after all, that they have both made mistakes and still have a lot to learn. More than that, when her family is threatened by an ancient evil, Elinor risks everything to save them.

Regal but loving, Queen Elinor is one tough momma bear.

*Image Credit: Disney/Pixar

4. Marmee March (Little Women)

Slide 4 of 10

Few characters are as wise and selfless as Little Women's Marmee March. Faced with raising four children on her own, she somehow finds a way to make ends meet while providing spiritual and moral guidance for her daughters. She encourages them to marry for love rather than wealth, and only after they have developed their own identities as true women. Though Meg, Jo, Beth, and Amy don't realize it, Marmee is the foundation on which they all lean.

If not for her constant compassion and stalwart leadership, the girl's lives could have turned out very differently.

*Image Credit: Columbia Pictures

5. Helen Parr (The Incredibles)

Slide 5 of 10

All moms are heroes, Helen Parr just takes things to the next level. As Elastigirl, she proved more than capable of going toe-to-toe with bad guys, and as a mom, she helped her family navigate a troubled world where they didn't fit in. Her "flexibility" made her an important part of the team and an invaluable member of the Parr family. Though Helen does lose confidence at one point in The Incredibles, it doesn't take her long to bounce back. She reclaims her identity as a hero, mother, and wife, and boldly ushers in a new generation of heroes.

There's just no denying Helen Parr is one super mom!

*Image Credit: Disney/Pixar

6. Molly Weasley (The Harry Potter Series)

Slide 6 of 10

Was there ever a mother more lovingly fierce than Molly Weasley? The short, red-haired progenitor of seven children (and de facto mother to Harry himself) serves as the cornerstone of her household throughout the entire Harry Potter series. It's through Molly's love and compassion, rather than his own blood relatives, that Harry first discovers what it means to have a family. Despite a life of hardship and poverty, Molly always manages to provide for her children and ensure The Burrow is a place to call home. It's only fitting that as the embodiment of motherhood, she would be the one to defeat the savage Bellatrix Lestrange in the movie's climactic final act.

*Image Credit: Warner Bros.

7. Littlefoot's Mother (The Land Before Time)

Slide 7 of 10

Get ready for some tears with this entry. Though only seen for a short time, the spirit of Littlefoot's mother resonates throughout the entire film. It's she who first teaches Littlefoot the meaning of faith, beautifully recounting that, "Some things you see with your eyes, others you see with your heart". Her final stand against the savage Sharptooth is a harrowing moment, one which sticks with viewers even to this day. Yet, it's her sacrificial love that has truly weathered the years. Audiences can never forget her final gift, or the wisdom she passed on to the children in her life.

*Image Credit: Universal Pictures

8. Marilla Cuthbert (Anne of Green Gables)

Slide 8 of 10

Though not quite a mother in the traditional sense, Marilla Cuthbert still makes the list for the maternal relationship she develops with the starry-eyed Anne Shirley. Marilla, a prickly spinster, is in for a shock when she sends to the local orphanage for a boy to help out on the family farm, only to have the skinny, freckle-faced Anne show up on her doorstep. Though her brother takes to Anne instantly, Marilla grudgingly allows the girl to remain in Green Gables for a "trial run". Over time though, this proud and unsympathetic woman lets her guard down and embraces Anne as a part of the family. Marilla's story is one of growth, redemption, and discovering that God can deliver spectacular blessings long after you think they've passed by.

*Image Credit: Netflix

9. Mrs. Darling (Peter Pan)

Slide 9 of 10

There have been many adaptions of J.M. Barrie's beloved Peter Pan, but it was the 2003 live-action film that first gave us a Mrs. Darling who would melt our hearts. As the mother of three spunky children, Mrs. Darling is kind but firm, protective but encouraging, and serves as the true model of womanhood for her daughter Wendy. Though she only plays a small role in the overall narrative, it's her gentle parenting which serves to guide the children through their adventure and ultimately bring them home. More than anything, Mrs. Darling represents the unconditional, constant love that all children (including Peter himself) deeply long for.

*Image Credit: Universal Pictures

10. Maria Von Trapp (The Sound of Music)

Slide 10 of 10

Who can resist the Sound of Music? This classic film about an unconventional nun has danced its way into the hearts of millions, and it's easy to see why. Maria is the kind of mother (or stepmother) any kid would be lucky to have. She unsure of herself, but brave enough to try anyway. She sees the good in people, even when they don't show it, and she chooses to love others, even when they push her away.

Maria's unwavering faith and compelling joy are an example all parents (and Christians) can aspire to.

*Image Credit: 20th Century Fox

Content taken from the article, Top 10 Marvelous Movie Moms and 5 Movie Moms for Mother's Day written by Ryan Duncan and the Crosswalk Editorial Staff.