How Should We Pray for the Presidential Election?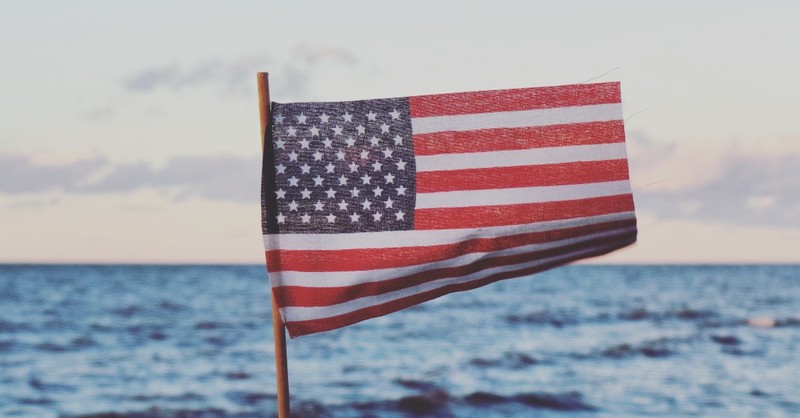 Our country has experienced a lot this year. Not only are we still living through a global pandemic, and seeing racial injustices heightened, but we are also gearing up for one of the most important elections in our lifetime.
Politics has always caused division within our country and relationships with others, yet this election year feels more personal. It feels as if we are gearing up for something much bigger than ourselves.
Many states have started the early voting process, there's been controversy over mail-in ballots and confusion on whether or not we will even have a clear outcome on November 3rd.
Our elections have sparked a sense of urgency.
Businesses opened their doors to provide voter registration services in the hopes of encouraging more people to vote this year. Some companies are giving their employees the day off in the hopes of more people utilizing their civic duties.
As much attention is highlighting this election, voters are encouraged to practice patience as lines will likely be longer than previous years.
We can sense the weight and importance this election is causing.
Children are witnessing political division within the news and debates. There are young adults who are voting for the very first time, and others are being encouraged to vote even though they feel as if their vote doesn't matter.
There's fear, confusion, and uncertainty; all of which have no dwelling place in the hearts of believers.
As we prepare our hearts and minds for Election Day, where millions around the world will be tuned in to see the outcome, let us as believers rise up and cover this country in prayer. Let us allow the Holy Spirit to be our guide during these interesting times and keep us in a position of prayer no matter the outcome.
Photo Credit: © John Silliman/Unsplash
What Should We Pray for the 2020 Election?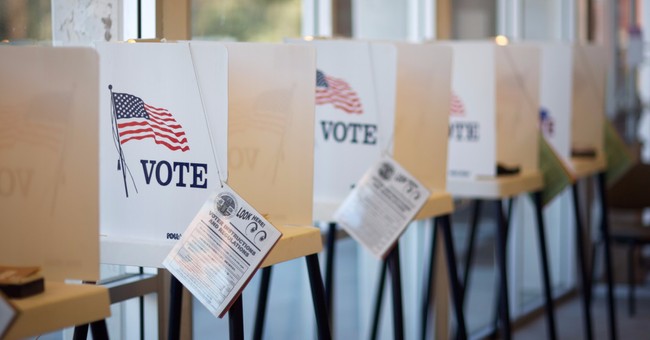 1. Pray for Submission to God
He is in control. Nothing that has happened this year has taken God by surprise. He is on the throne still working on our behalf. He knows the outcome of this election already.
Let's stay in a place of worship towards the only One who is in control and already has it figured out. Regardless if the votes favor the left or the right, we as believers can hold to the truth of God's word knowing how He loves us, protects us, and will provide. No matter the outcome, we will trust in the One who is our Source.
May His name be kept holy throughout this process, at the polls, and when the results are in.
2. A Prayer for All in Authority
No matter the outcome, let's commit to praying for our leaders. We do not have to agree fully with those in leadership, but it is our spiritual responsibility to cover them in prayer (1 Timothy 2:1-4). We should pray for our upcoming president to be one who will lead all people well in this season. We should pray for our vice-president, Supreme Court, and all local and national leaders who will help this country to move forward.
Our country is in desperate need of leaders who will stand firm on the truths of God's word; leaders who seek the Holy Spirit's guidance throughout every decision, big and small. We need God at the center of this country and its leaders.
3. Pray for Unity across Political Lines
There's concern over divide no matter the outcome, but as believers, we should be committed to unity and help model the way. Loving our neighbors isn't conditional. It is not based on whether they look like us, vote like us, or believe like us, it is loving them no matter what.
When one of the teachers of the law asked Jesus which is the greatest commandment, He replied, "Love the Lord your God with all your heart and with all your soul and with all your mind and with all your strength. The second is this: 'Love your neighbor as yourself. There is no commandment greater than these" (Mark 12:28-31).
Politics can easily cause relational strife between those of opposing views, but we have to be set apart from the rest as we are commanded to love our neighbors—no matter what.
Psalms 133:1 says "How good and pleasant it is when God's people live together in unity!" Another word for unity is oneness. When we can come together as one; we can illustrate God's love to others.
4. Pray against Division
Father let our eyes be kept on You and not allow anyone to cause division against Your children.
No matter what political party you have voted for in the past, no matter how passionate we may feel about a particular cause, we cannot allow the devil to win through division.
In this election season, it may be tempting to revert to old habits, to participate in social media debates, or attempt to argue or persuade others. The devil would love nothing more than to cause division against loved ones and especially within the church. We cannot allow this type of divisiveness to win in this season, which is why we need a community of oneness to echo in our hearts.
It doesn't matter how you have voted historically, what matters is what Jesus desires for us in this season as we prepare to cast our vote. Our opposing views cannot be held at such a high standard where we allow there to be a separation of God's people. We are all God's children who need to come together for such a time as this.
5. Pray for God to Heal our Land
Our land needs healing more than ever with all the racial injustices, wildfires, major storms, and an invisible virus sweeping through the world. We need the resurrecting power of Jesus to heal.
In 2 Chronicles 7:14 states "if my people, who are called by my name, will humble themselves and pray and seek my face and turn from their wicked ways, then I will hear from heaven, and I will forgive their sin and will heal their land." This needs to be our prayer today. No one knows what our new normal will look like, but we need the Holy Spirit to guide, comfort, and provide healing to a hurting world.
6. Pray for Peace
No matter the outcome, there will be an upset felt in our country but I want to encourage us to pray for a peace that surpasses all understanding (Philippians 4:7). It's the kind of peace where no matter the disappointments we may face, we can trust in the One who has it all worked out. A confident peace where heaven meets earth to carry us through seasons on the mountains and through the valleys.
7. Pray for Revival
With everything happening in the world, I believe God is positioning us to turn back to Him. He is reminding us how our hope cannot be in the economy, in our leaders, or in this world. Our hope can only be found in Him. We need the church to be the church in this season. We need believers to recognize their position as image-bearers and carry it with them in every conversation and behavior. As evidence has been unveiled to show the cracks within our foundation as a country, it is my prayer that we will come together to mend and work collectively to see more come to follow Jesus. We need an awakening in this land.
The world is watching our country's response in this season. Help us to model the way and set the standard for Christians from all political backgrounds to come together as one.
It is a great privilege to exercise our right to vote but as we do so, let us pray and trust our Heavenly Father with the results.
Photo Credit: © Getty Images/Hermosa Wave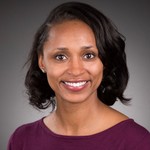 Shakia Clark
is a writer, marketer, and servant leader who is passionate about encouraging women to experience God's best for their lives. She has a heart for women to see themselves the way that God sees them. She finds joy in coming alongside them in their journey. When she isn't writing, you can find her spending time with friends and family, traveling, reading, trying new recipes, or actively serving her community. She blogs at
www.shakiaclark.com
.
---
Want more interaction with the women of iBelieve? Join our fans, writers, and editors at the iBelieve Facebook group, Together in Faith, for more videos, stories, testimonies, prayers and more. Visit here to join the community!