Is God Raising Up Another Billy Graham?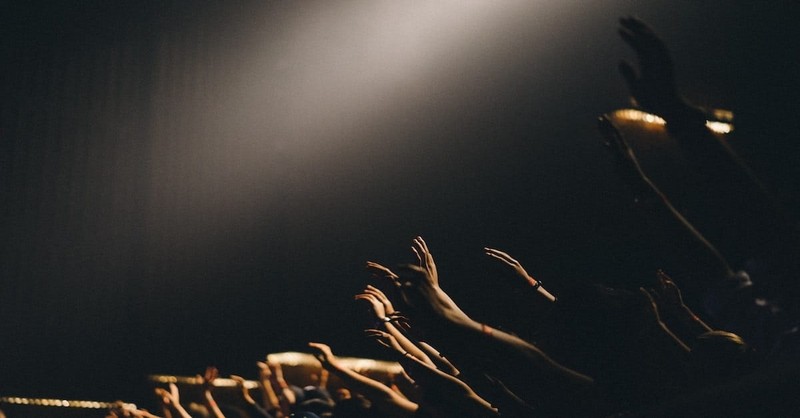 February 21, 2018 marked the passing of Billy Graham. The world mourned; the world celebrated. And the world looked in awe at all that one man could accomplish under the mighty hand of God.
For almost a whole week after his death, my heart was on fire. Reading about the stunning impact of this man, both in life and in death, I was filled with a longing for something greater. For a more vibrant faith. For a life more significant, more impactful, and more passionate for Christ. With an admiration for Billy Graham's life taking root in my heart, I found myself praying, "Lord, use me too!"
But that faded fast.
As headlines were replaced by other news, the picture that formed in my mind was replaced by the dull buzz of business as-usual. Before I knew it, the fire in my heart sat in a sad little pile of ashes.
And somehow, it felt fine. I'm called to different things, I thought to myself. The grand vision of being "used by God" seemed distant and unrealistic. So, I moved on to the next best prayer:
"Lord, raise up another Billy Graham."
Photo courtesy: ©Thinkstock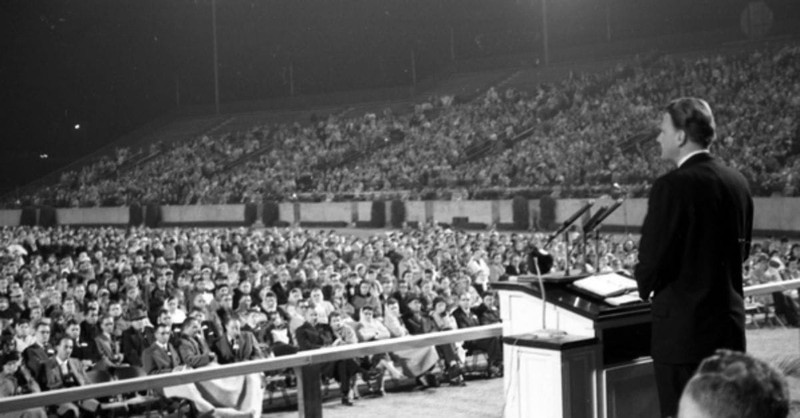 A Spiritual Cop-Out
It didn't take long for me to realize that what I felt to be humility was nothing short of a spiritual cop-out.
We have such a bad habit of measuring spiritual greatness using secular metrics. In thinking of leaders, we think of impact —  in terms of numbers. And thanks to this inextricable connection between "calling" and numbers, we (often inadvertently) assume that if we don't have a sizeable "following," we are not called to evangelize.
"I'm called to other things," we cheerfully convince ourselves, turning down yet another invitation to bring the gospel to the lost. "I'm called to live out my faith quietly," we piously declare (as we say no to the prayer walk in our city).
"I'm called to work behind the scenes."
"I'm called to love people through action, not word."
"I don't have that anointing."
"God has called others to that task."
But how much of that is our own desire for comfort?
And so we pray for others to pick up our slack.
Photo courtesy: Billy Graham Evangelistic Association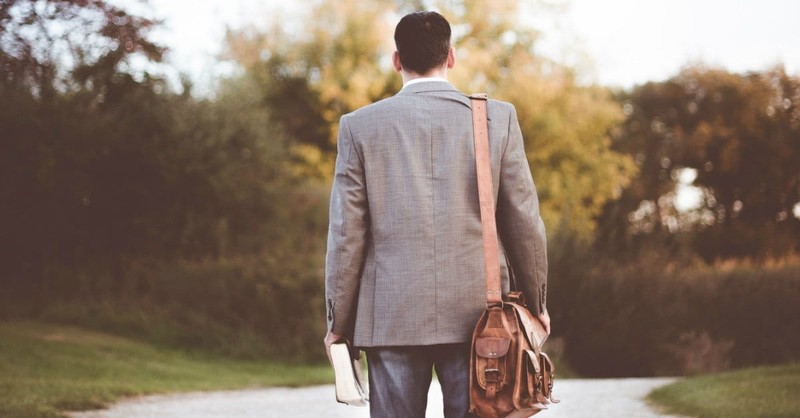 We've got it all wrong.
God does indeed raise up specific people to minister to the masses. He chooses some (imperfect) people to be a representation of the gospel — as he did with Paul, and as he did with Billy Graham. But God's desire isn't just to raise up one leader, but many. Not just a leader from the stage, but leaders in the home. Leaders in the church. Leaders in the workplace. Leaders in the community. Leaders who can do more – yes, more – than Billy Graham could accomplish in 100 lifetimes. Because even from a stage, with a microphone in hand and cameras in front... Billy Graham couldn't influence your family, friends, coworkers and community as much as you can.
Photo courtesy: ©Unsplash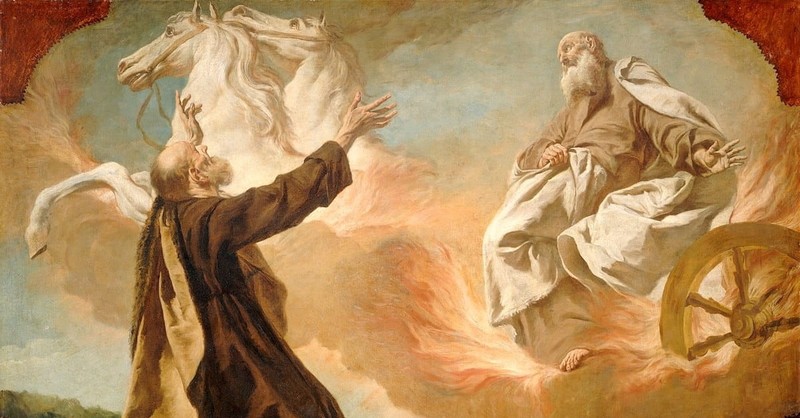 Elijah's Mantle
While talking to a friend about the passing of Billy Graham, a passage in 2 Kings came to mind. It was the story of Elisha taking up Elijah's mantle. A mantle, a symbol of prophetic calling, was worn by kings and prophets, marking them as spokesmen of God. It was also a symbol of sacrifice. The Bible tells us that Elisha, a student of Elijah, prayed to receive a "double portion" of his master's anointing. Because of this prayer, the mantle was passed on to him. Yes — a man of humble origin and little influence (who spent his life up till then as a servant) received a double anointing when Elijah was taken up to heaven.
So then I thought, "A mantle has been left by Billy Graham. What if an entire generation took it up?"
Just a few days later, in an act of what felt like divine poetry, I read Pastor Jared Laskey's prophetic experience at Billy Graham's funeral at the US Capitol Rotunda. While paying his respects, Laskey looked up and was given a picture of Elijah and Elisha:
"Standing in the rotunda, when I saw the mantle falling from above, I asked the Holy Spirit, 'Who will take the mantle of Billy Graham?'" Laskey then says he received this answer from the Lord:
"It is not for just one person, but for a generation. The anointing for revival is for a generation that hungers and thirsts for righteousness. It is for a generation that knows Me intimately. When Billy Graham received his anointing, it was also available to others as the mantle belongs to the Lord and He gives it as He wills, yet many are called but few are chosen. And many decided not to walk with the mantle of the Lord, but Billy Graham was a willing vessel, surrendered to the risen Savior. But now, the mantle, the authority and the anointing that he had on his life is available to this present generation who will make a way for the coming awakening."
Photo courtesy: ©Wikimedia Commons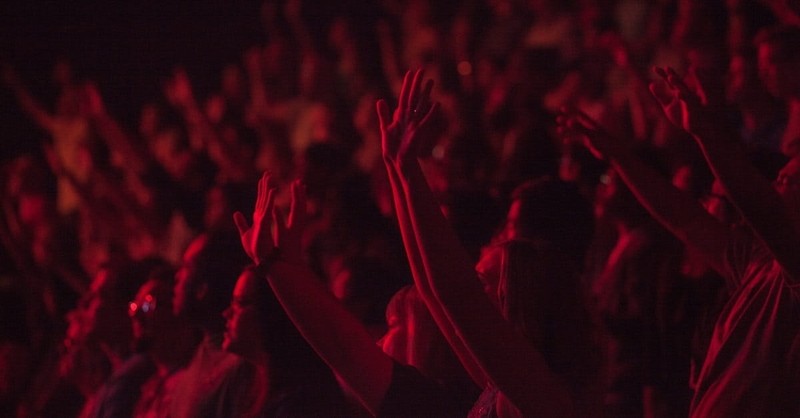 Not to One, But Many
America has seen God raise up leaders to stand and speak — leaders that have sparked a fire in the hearts of countless listeners. But what if the evangelized became the evangelists? Imagine countless men and women moving beyond passive Christianity and into active Christ-following, sparking His fire in others. That would be revival. That would be a generation not just of listeners, but doers. A generation of world-changers. Men and women whose hearts ache for what God's heart desires.
Passing the mantle onto not just one, but many, could be the greatest evangelistic movement this country has ever seen.
Photo courtesy: ©Unsplash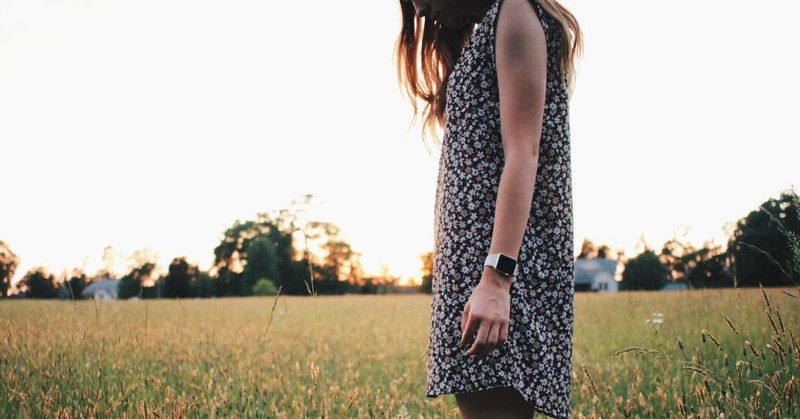 Why Us? Why Now?
I don't know the will of God for this generation. I won't claim to have prophetic insight into God's plan for the future. But there's something unique about this generation. Think about it:
For the first time in history, not only do human beings have knowledge at their fingertips… but we have reach. Many of us have had our words seen/liked/shared by more people than Jesus interacted with in his entire lifetime. Let's not become desensitized to that.
And secondly, we have freedom. We can speak boldly and without fear, because, compared to the early Church, we have very little to lose.
This generation — this beautiful, flawed generation — is gifted with an opportunity no other generation has ever had.
But one thing to note:
Freedom and reach aside, Jesus' most important ministry was similar to ours. Though Jesus preached to the crowds, his main calling was to his twelve — a small circle of disciples and friends. This is the same kind of circle each of us is meant to cultivate.
Photo courtesy: ©Unsplash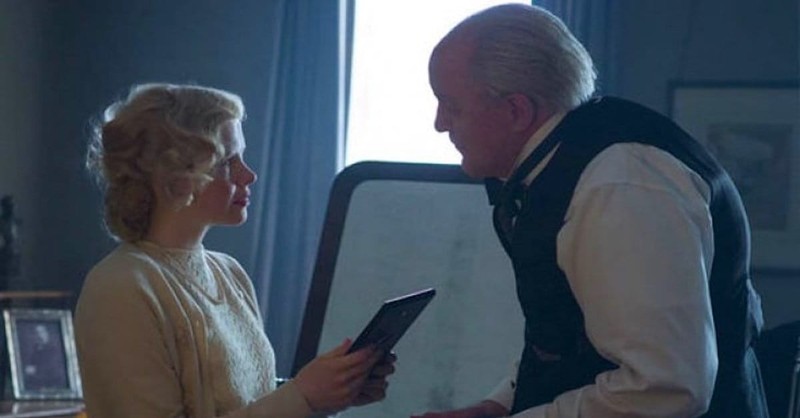 Two Things That Stand in Our Way
Even if the lure of comfort wasn't an issue, the truth is that many of us become either intimidated… or just tired.
In an episode of Netflix's show The Crown, an aged Winston Churchill — facing the decline of a once-glorious career — has an intriguing interaction with a young member of his staff. Venetia, his secretary, has been reading Winston's autobiography. Filled with hopeful energy, she quotes Churchill's passionate words back to him:
"Hear this, young men and women everywhere, and proclaim it far and wide. The earth is yours and the fullness thereof. Be kind, but be fierce. You are needed now more than ever before. Take up the mantle of change. For this is your time."
But Winston is so removed from the passion of his youth that he can't bear to hear anymore. After asking her to stop, the scene closes with this startling contrast:
Young Venetia is inspired with passion and perspective … but feels unable to make a difference.
Churchill knows he is able to make a difference … but has lost his passion and perspective.
Reading about great servants of God can sometimes bring a rude awakening, either to your dullness or your smallness. You might feel like Venetia, looking in awe at someone else's testimony but feeling insignificant yourself. Or you might feel like old Churchill, faced with the ghosts of your once-vibrant passion and perspective.
Yet if there's one thing Billy Graham's life shows us, it's that there's only one who can give us perspective and significance: Jesus. And he's also the only One who can both pass the mantle to us... and keep it firmly on our shoulders.
Billy Graham lived life with his eyes set on heaven, with a simple but deep love for his Savior driving every step. His "greatness" wasn't determined by his sphere of influence, his gifting, or his following. It was determined by the One he stood with.
And the same Lord who stood with Billy Graham stands with you and me.
Photo courtesy: ©Unsplash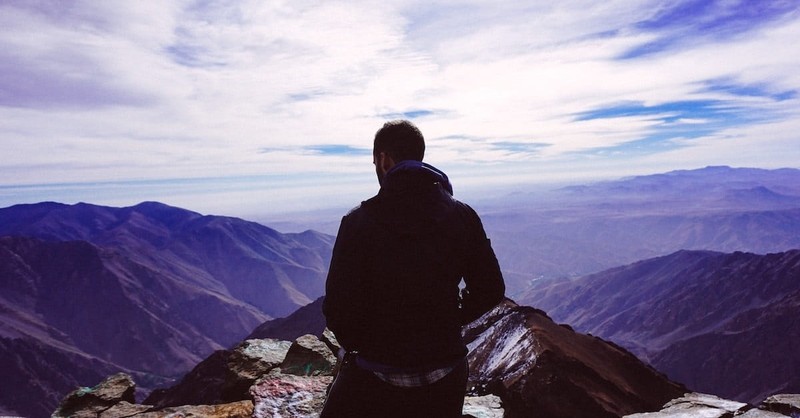 Walking with the Mantle
May the passing of one great man of God be a signal for other men and women of God to step forward and pick up the mantle. The harvest is plentiful, but the workers are few. Let us go and step boldly — never comparing our "influence" to that of others, never wavering, and never letting our perspective of true Kingdom-work fade.
Don't just pray for the next Billy Graham. Don't just wonder if someone else will pick up the mantle. Go ahead, pick it up yourself. The world is waiting for the sons and daughters of God to rise up.
In this context, I want to quote for you the words of Winston Churchill one more time:
"Hear this, young men and women everywhere, and proclaim it far and wide. The earth is yours and fullness thereof. Be kind, but be fierce. You are needed now more than ever before. Take up the mantle of change. For this is your time."
Photo courtesy: ©Unsplash
---
Cristina Rutkowski Ford is a Richmond-based artist, writer, and creative communicator. Along with writing, creating, and finding God in her Spotify playlist, Cristina channels her passions into her work as editor of Crosswalk.com.
---