12 Great Charities to Donate to This Christmas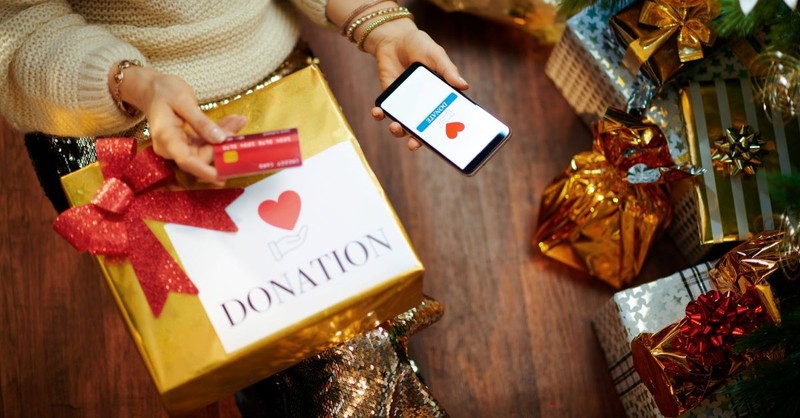 Christmas is the perfect time of year to focus on the needs of others, living out our faith ideals in a powerful and tangible way. So many of us have stable homes, plenty to eat, appropriate medical care, and wardrobes full of clean, comfortable clothes, making it is all too easy to forget that there are many people around the world who have nothing; for these unfortunate souls, each and every day poses a challenge to obtain the very basics of life.
'Tis also the season to remember that the best gift we can receive is to give to others. Acts 20:35 shows us the way, through the words of Paul: "In everything I did, I showed you that by this kind of hard work we must help the weak, remembering the words of Jesus himself said: 'It is more blessed to give than to receive.'"
Perhaps Jacob Marley, the tortured ghost in Charles Dickens' beloved "A Christmas Carol," drives this point home when he returns to earth to remind his old business partner, stingy Ebenezer Scrooge, what is truly important in life. When Scrooge talks about the money he and Marley made together in their business, Marley exclaims, "Mankind was my business! The common welfare was my business; charity, mercy, forbearance, benevolence, were all my business. The dealings of my trade were but a drop of water in the comprehensive ocean of my business!"
If you are looking to make a lasting difference this Christmas, consider making mankind your business—by donating to a worthy organization.
Here are several ways you might consider helping others this Christmas:
Assist Those Suffering After Recent Devastating Tornadoes
On December 11, five states—Kentucky, Illinois, Arkansas, Tennessee, and Missouri—were slammed by tornadoes that killed at least 88 people and left a trail of devastation including power outages, ruined neighborhoods, and displaced families. At least 74 of the dead were in Kentucky, the hit hardest of all. Several charities are available to put your donations to good use, allowing you to make a huge difference in the lives of the hurting.
One word of caution, however: it is important to be aware of scams when considering donating. "Be really sure that you understand what it's [the charity] all about, transparency is key," Heather Clary of the Better Business Bureau told WKYT in Kentucky. "Are they stating exactly where the money is going for? Who is supposed to benefit, how they are handling it, and if so, if our needs are met, what happens to any of the excess donations?"
The BBB advises those interested in any charity to visit Give.org, where you can review a charity's credibility ratings.
Team Western Kentucky Tornado Relief Fund: Established by Kentucky Governor Andy Beshear, this fund assists those impacted by the recent tornados and severe weather systems. Donations are tax-deductible.
Care Tornado Emergency Fund: This charity will use your donations to provide affected communities with food, clean water, and cash assistance. Kentucky's United Way will put donations towards the needs of the suffering.
Additionally, GoFundMe has organized a list of verified fundraisers on its platforms that seek to help those impacted by the severe weather and tornadoes. Verified fundraisers may focus on feeding first responders or providing needed items for individuals and/or their families. Many of these pleas on GoFundMe are heartbreakingly personal, reminding us just how fortunate we are to have food, clothing, and shelter.
Give to a Children's Charity
Are you being led to make a donation that positively impacts children in need? Then one of these might be suitable:
St. Jude Children's Research Hospital, founded in 1962 and located in Memphis, Tennessee, treats infants, children, teens, and young adults up to the age of 21, and in some cases, up to the age of 25. St. Jude's is a pediatric treatment and research facility that focuses on children's catastrophic diseases, particularly leukemia and other cancers. Patients are not charged for their care. and is a non-profit medical corporation.
Save the Children is a children's charity that works internationally and in the U.S. sponsoring children who are experiencing emotional abuse, physical abuse, neglect, and sexual exploitation. Working in over 100 countries around the world, this large charity helps over 100 million children each year. "It is estimated that around 5 million children under the age of 5 die from preventable causes and about 250 million kids cannot read due to these harmful yet preventable situations in their personal lives," shares charity navigator Wheelsforwishes.org.
My Stuff Bags Foundation gives new belongings to thousands of children each year who must be rescued from abuse, neglect, abandonment, and homelessness across the United States, according to their website. Their ultimate goal is to provide a filled My Stuff Bag to the nearly 300,000 children each year who must enter crisis shelters and foster care, bringing few, if any, belongings of their own. Items include books, toys, and a blanket. (If you like to make blankets, you can donate those, too!)
Give to a Veteran's Charity
Perhaps you would like to donate to a charity that directly impacts veterans and frontline workers such as policemen, policewomen, and firefighters. Here are a few excellent choices:
Tunnel to Towers Foundation serves both military and first responders in the U.S. through many programs and initiatives such as paying off existing home mortgages, building "smart homes" for catastrophically injured veterans and first responders, and educating the public on the service and sacrifice of our nation's finest.
Wounded Warrior Foundation helps veterans regain their personal independence, and also helps those vets that struggle with the invisible wounds of war, such as traumatic brain injury (TBI) and post-traumatic stress disorder (PTSD). With multiple programs including adaptive sports training and assisting in returning battlefield heroes to the workplace, this charity helps those who risked all for their nation reach a bright and fulfilling future post-service.
The Tragedy Assistance Program for Survivors (TAPS) has helped more than 80,000 surviving families, casualty officers, and caregivers throughout the U.S., and worldwide, too. "TAPS offers compassionate care, a range of benefits and services, and many forms of assistance to those grieving the loss of a loved one who died while serving in the military," explains Veterantoolbox.org. "At no cost to participants, TAPS is a valuable resource that can offer the emotional support and network of resources grieving individuals need."
Give to a Christian Charity
Do you like knowing that any charity you donate to shares your faith values? Here are a few that are very well known, and consistently do incredible work in service to those less fortunate:
Knights of Columbus. Founded in 1882 as a small service club working on behalf of immigrants, refugees, and those families who had lost the breadwinner, this large charity is led by Catholic men and today makes an impact. "We are men who lead, serve, protect and defend, whether we are giving out Coats for Kids, lending a hand in disaster relief efforts, supporting local pregnancy centers by donating ultrasound machines or providing top-quality financial products," explains the KOC website.
Samaritan's Purse "We are an effective means of reaching hurting people in countries around the world with food, medicine, and other assistance in the Name of Jesus Christ," this charity's website affirms. "This, in turn, earns us a hearing for the Gospel, the Good News of eternal life through Jesus Christ." Headquartered in Boone, North Carolina, with a reach that is worldwide, this organization works tirelessly wherever help is needed most, with Christ's heart for the suffering always uppermost in their minds.
Mercy Ships is a Christian organization that sends hospital ships to far-flung shores, changing lives by performing needed surgeries, providing medical training, and offering other much-needed services such as teaching practical, sustainable agricultural skills. Using Christian principles as their guide, this growing organization seeks to bring Christ's love to every person, family, and community they serve.
Whatever way you choose to help the poor, the suffering, the heartbroken, and the despairing know that Heaven sees your efforts, and there you will be rewarded. "Give, and it will be given to you," asserts Luke 6:38, reminding us all of the gift contained in helping others. "A good measure, pressed down, shaken together and running over, will be poured into your lap. For with the measure you use, it will be measured to you."
Photo Credit: ©GettyImages/CentralITAlliance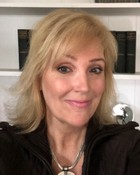 Deirdre Reilly is a writer and editor, and her commentary has appeared on various websites including CBN.com, FoxNews.com, and others. Her new book, "The Pretend Christian: Traveling Beyond Denomination to the True Jesus," details her own personal journey through doubt and fear into true belief. You can connect with Deirdre via www.deirdrereilly.com, or follow her on Twitter at @deirdrewrites.