What Does a Door Knocker Signify in A Christmas Carol?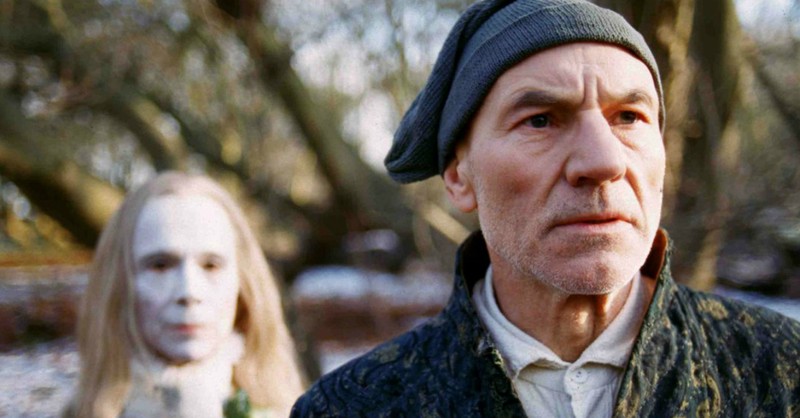 If you haven't read or seen A Christmas Carol, it's the story of all Christmas stories, with a plotline that's been borrowed countless times: heartless, miserly man gets a chance to look at his life from another perspective, and it changes him. I'm guessing nearly everyone has heard of Scrooge, Tiny Tim, and the ghosts of Christmas Past, Present, and Future.
This story, originally written by Charles Dickens in 1843 tells of Ebenezer Scrooge, a miserly, isolated, wretched individual who hates everyone—even his frightened employee Bob Cratchit and his perky nephew Fred.
My favorite rendition is Warner Bros. Entertainment's 1999 adaptation of A Christmas Carol starring Patrick Stewart as Ebenezer Scrooge. The movie opens with Scrooge's nephew Fred entering Scrooge's business on Christmas Eve to invite him to dinner the next day. Scrooge responds with coldness, anger, and debate over the futility of celebrating Christmas.
This exchange sets up the story for many other entrances equally revealing about the impact of a self-absorbed perspective. Fred walks through Scrooge's door and foreshadows the myriad of doors and entrances Scrooge will make for the rest of his now-eventful life.
Ever wonder why the Christmas song "It's the Most Wonderful Time of the Year" talks about "tales of ghost stories?" That seems more applicable to Halloween than Christmas. I think A Christmas Carol is the reason.
Ghosts—or visions of memories that have been and could be—are what make holidays both difficult and poignant. At Christmas, we remember the people we've lost and the relationships that could be better. We are haunted. This is one of the many lessons that Dickens brings out in his famous tale of a crochety old man and three ghosts.
Memories can haunt, but there's always a door to freedom and change.
In A Christmas Carol, Scrooge goes on a journey one Christmas Eve with three ghosts (of his past, present, and future Christmases) to look at his life and the opportunities he has missed to be happy and to make other people happy.
After Fred leaves Scrooge, two fundraisers enter and Scrooge denies their request for a donation to improve the lives of the poor and needy. Pivotal to Scrooge's needed transformation is an early scene when Scrooge goes home.
Once home, he sees the face of his dead friend Jacob Marley in the door knocker of his front door, white and ghostly. Scrooge dismisses the phenomenon and misses the warning altogether.
He locks all the doors to his room and sits alone and afraid. Marley passes through the walls into Scrooge's room instead, covered by the chains of selfishness he earned in his lifetime. Perhaps Scrooge's self-absorption prohibits a real visit through a door.
Scrooge again excuses the apparition as foolishness. Marley explains that although he was a successful businessman, he had failed in life. He remarks, "Mankind was my business. The common good was my business." Scrooge disagrees with this perspective.
You can address your past joys and sorrows.
The Bible describes the failure to see oneself as a lack of wisdom: "Anyone who listens to the word but does not do what it says is like a man who looks at his face in a mirror and after looking at himself, goes away and immediately forgets what he looks like. But the man who looks intently into the perfect law that gives freedom, and continues to do this, not forgetting what he has heard, but doing it—he will be blessed in what he does." (James 1:23-25)
Scrooge doesn't want to change—so he simply chooses to forget the past. Until the Ghost of Christmas Past takes him through the doors of time into his previous memories.
Scrooge has forgotten the joy of friendship, the impact of a generous mentor, the love of a good woman, the connection to a sibling, and even the death of his partner Marley.
He has closed the door to the good he experienced so he won't remember the bad.
You can walk through the doors of your present opportunities.
The Ghost of Christmas Present takes Scrooge to his nephew's Christmas party (the one he declined to attend) and the Cratchits' Christmas dinner. Behind these doors, Scrooge recognizes present opportunities he has just overlooked that day: a chance to make poor Bob Cratchit's family healthier and a chance to know his only living relation, the son of his dead sister.
He steps through their walls and stands in the corner, witnessing family love. When the ghost compels him to leave, Scrooge watches through the window and begs to stay a little longer to see the games. He is still on the outside of life and happiness, but he wants back in.
Scrooge's name is brought up by guests at both Christmas dinners, in a negative light. But Scrooge witnesses both Bob and Fred coming to his defense, admitting his miserliness but believing that underneath Scrooge is a good and lonely man. They see the best in him.
Often, we avoid reaching out to people because we are afraid that they will hurt us. However, Jesus commands us to "Be devoted to one another in love. Honor one another above yourselves." (Romans 12:10)
The Bible commands us to look deeper—to believe the best and bring out the best in others. It is our sacred duty. And it attracts people to truth and love (John 13:35).
Doors can welcome you into a new life.
Scrooge's future eventually brings him to the graveyard. The grave is open, and the coffin lid is off. Scrooge falls headlong onto his own corpse, face to face with himself. His face is white and pasty, like Marley's face in the door knocker. Scrooge decides this is not who he wants to become. He may be old, but he wants to start living.
When Scrooge awakens from his nightmare and pulls back his bedcurtains, he is changed. He opens his window and begins doing things he's never done before: talking pleasantly to people in the street, laughing, singing, sending an anonymous gift to the Cratchits.
Then he walks to his nephew's door and knocks.
When the maid opens the door, Scrooge says he knows the way to the dining room, even though he's never been to Fred's house before (he remembers his visit with the ghost.) The dining room door opens, and Scrooge peeks in. He takes off his stovetop hat but remains crouched in the corner, afraid. He tells Fred he's come to dinner, if he'll have him. Fred happily shakes his hand.
Then Scrooge leaves his corner and approaches Fred's wife at the other end of the table. He is completely in the dining room now. There's no leaving. He asks her forgiveness for being a "foolish old man who doesn't want to be left out in the cold any longer." She kisses him.
Like Jesus tells us in Revelation 3:20, "Here I am! I stand at the door and knock. If anyone hears my voice and opens the door, I will come in and eat with that person, and they with me." We were made for fellowship with one another.
Christmas is the perfect time to open doors and re-engage in the life we were meant to live.
---
Sue Schlesman is a Christian author, high school English teacher, pastor's wife, and speaker. She has a BA in Creative Writing and a Master's in Theology & Culture. Her second book Soulspeak: Praying change into unexpected places released in August. Sue writes for various online and print publications and has a passion for missions, social justice, traveling, reading, and the local church. Sue has been married to her husband Shane for 30 years, and they have 3 adult sons. You can find her writing about life, education, family, and Jesus at sueschlesman.com.
Photo Credit: ©Warner Bros. Entertainment
---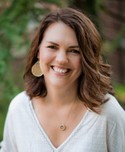 Sue Schlesman is an award-winning author, speaker, blogger, teacher, and pastor's wife. Her second book, Soulspeak: Praying Change into Unexpected Places, won a Selah Award in 2020. Sue has a BA in Creative Writing and a Master's in Theology & Culture. She has a passion for traveling the world and loving others in the body of Christ. You can find her writing about life, education, and relationships at sueschlesman.com.