Joseph's Story
Jeanne Doyon

Crosswalk.com Contributor

2015

22 Dec

COMMENTS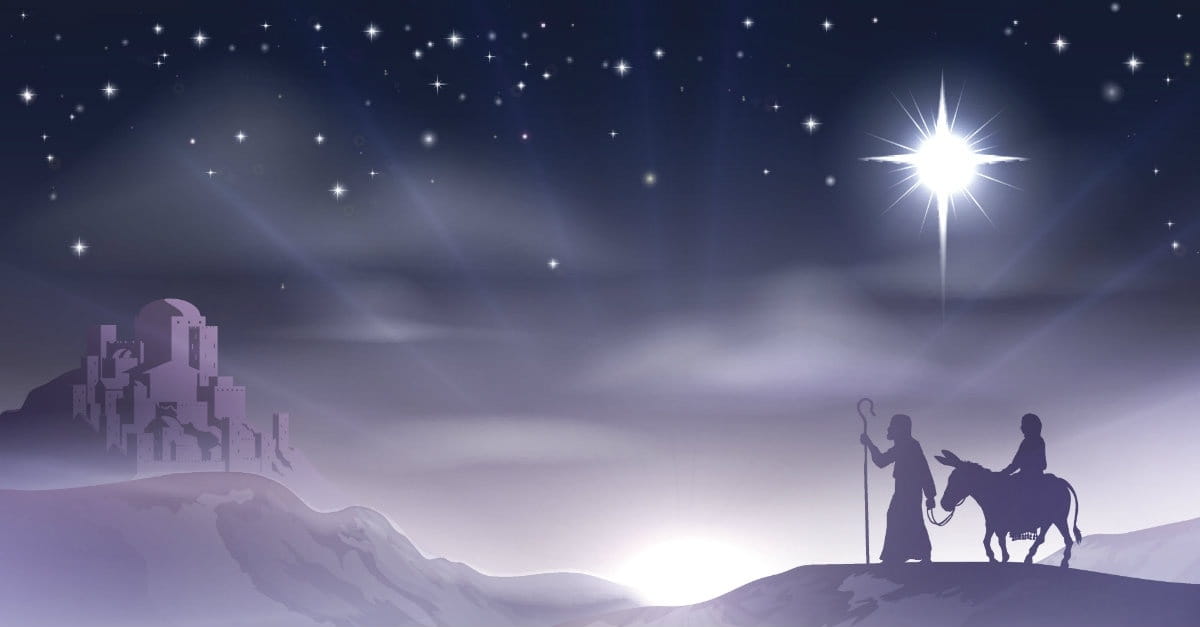 "Now the birth of Jesus Christ took place in this way. When his mother Mary had been betrothed to Joseph, before they came together she was found to be with child from the Holy Spirit. And her husband Joseph, being a just man and unwilling to put her to shame, resolved to divorce her quietly. But as he considered these things, behold, an angel of the Lord appeared to him in a dream, saying, "Joseph, son of David, do not fear to take Mary as your wife, for that which is conceived in her is from the Holy Spirit. She will bear a son, and you shall call his name Jesus, for he will save his people from their sins." All this took place to fulfill what the Lord had spoken by the prophet: "Behold, the virgin shall conceive and bear a son, and they shall call his name Immanuel"(which means, God with us). When Joseph woke from sleep, he did as the angel of the Lord commanded him: he took his wife, but knew her not until she had given birth to a son. And he called his name Jesus."  -Matthew 1:18-25
Beginning in verse 18: "Now the birth of Jesus Christ took place in this way. When his mother Mary had been betrothed to Joseph, before they came together she was found to be with child from the Holy Spirit…"
Joseph and Mary are engaged when he finds out she's pregnant. Verse 19 reveals very little of Joseph's struggle but reading between the lines we can imagine the emotional turmoil – anger, disbelief, fear, betrayal, anxiety… He's a righteous man but doesn't want to disgrace Mary so he decides to divorce her quietly.
In Psalm 139:23-24 it says we cry out to ask God to know our anxious thoughts. When we feel invisible and when trials take hold, our Heavenly Father sees us.
God saw Joseph too.
The Angel of the Lord addresses Joseph by name: Joseph, son of David.
God knows who we are and where we came from. We are known from the beginning.
Then we read, "when he considered this (divorcing Mary) an angel of the Lord appeared to him in a dream…"
Joseph is told not to be afraid to take Mary as his wife.
The angel tells Joseph that Mary is expecting a son by the Holy Spirit and they should call Him Jesus, because He will save His people from their sins.
This fulfillment of the prophecy in Isaiah would have been very familiar to Joseph (Isaiah 7:14; Isaiah 8:10; Isaiah 9:6 – 7). Israel had been watching and waiting for God's Messiah. I can't imagine what was going through Joseph's mind as he pondered all of this in the days to come.
He will save His people…What amazing words to hang onto when the people in Joseph's village would question his sanity or their morals. What an awesome responsibility to be a stepfather to God's Messiah.
Joseph would also have been familiar with his ancestor named Joseph – Jacob's son. He also had a dream with a message from God. His people were saved through his obedience even when it didn't make sense. Though taunted, misunderstood, and maligned, Joseph son of Jacob, persevered and God's fulfillment was accomplished. The nation of Israel was spared. Genesis 37 – chapter 45.
Mary's betrothed – a carpenter named Joseph, would be a part of raising the Savior of the world. His obedience to the dream ushered the Messiah into a Bethlehem stable.
In this passage we see obedience – it says Joseph arose from his sleep and did what the angel commanded. He took Mary as his wife and kept her virgin until she gave birth to a son. And Joseph called his name Jesus.
Time to Ponder
When Joseph discovers Mary is pregnant, the law says he can divorce her (engagement was as binding as marriage). Some even say he could have her stoned. Imagine what he was thinking. What would his family say? What would the neighbors think?
Consider what Joseph faced by being obedient. How great was the cost?
What has God spoken to you through his word?
Have you been obedient despite whether or not it makes sense at this moment?
What could the implications be with either your obedience or disobedience?
There aren't many details about Joseph in Scripture. But God must have felt he was a pretty special man to take on the task of raising the Son of God. There is a lot to ponder in this little section of the Christmas story. I'd love to hear your thoughts as you pause and treasure this during your quiet moments today.
For a wonderful musical treat, listen as Michael Card sings, Joseph's Song (YouTube).
Jeanne Doyon's ministry, Pausing to See God Clearly, encourages us to draw nearer to the Lover of our soul. She connects the truths in Scripture to the ordinary events of life and shares her reflections on her blog, The Stream's Edge, and speaks at women's retreats and events. Jeanne enjoys photography, tea, time with friends, and creating with beads. She and her husband John live in Connecticut; they have three grown children and a daughter-in-law, all who live too far away.
Contact her at jeanne.doyon@gmail.com and visit www.JeanneDoyon.com to find out more about her ministry. You can also find and follow Jeanne on social media: Facebook, LinkedIn, Twitter, and Pinterest.
This article originally appeared on JeanneDoyon.com, used with permission.
Publication date: December 22, 2015