7 Prayers for Christmas Dinner to Renew the Hearts of Everyone Present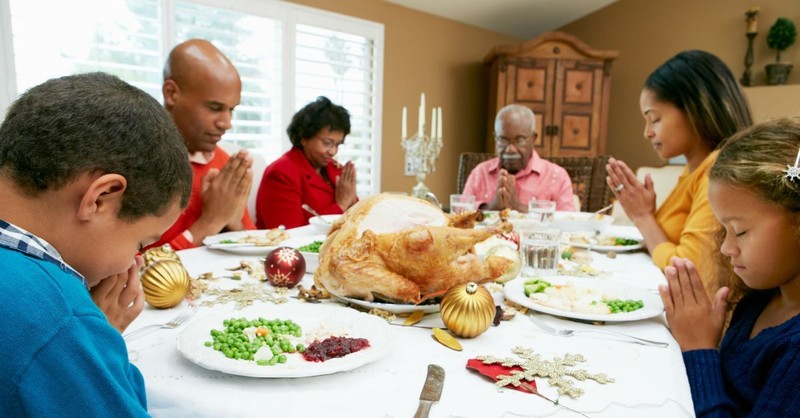 Christmas is a beautiful thing.
A time for us to celebrate the birth of our promised savior. We thank God for His goodness and His perfect plan of salvation. Families gather with joyful hearts to share a lovely dinner.
This is what Christmas should be...but let's get real.  
Christmas can be stressful. There's a big meal to prepare and desserts to make. We busy ourselves baking Christmas cookies and making decadent candies.
We have church programs, caroling, and choir performances. Along with office parties, neighborhood gatherings, and various dinners to attend.
We shop 'til we drop buying gifts, decorations, and stocking stuffers. There's online shopping, sales, and home deliveries to keep in mind.
Finally, we wrap presents and hope everyone will be happy with the gifts we purchased. Then we find ourselves second-guessing everything we bought. Maybe I should give a gift card to a favorite store instead? Or worse, we worry...Did I buy enough?
We get so wrapped up in the holiday stuff we forget why we're celebrating. Instead of growing closer to Jesus, we can find ourselves farther away.  
How can we renew our hearts this time of year? Here are 7 prayers for your Christmas dinner to renew the hearts of everyone present:
Prayer #1: The Grateful Hearts Prayer  
Gracious Father,
Thank you for all you've given to us. We're thankful for each family member and friend gathered here today.
Sometimes we grow tired and become unthankful. Help us to have gratitude for the good things in our lives. But also, for the things that are not-so-good because we know You work all things together for our good.
Father, bless this food and bless those who have prepared it. May it nourish our bodies and strengthen us.
In the powerful name of Jesus, Amen.     
And we know that in all things God works for the good of those who love him, who have been called according to his purpose. (Romans 8:28)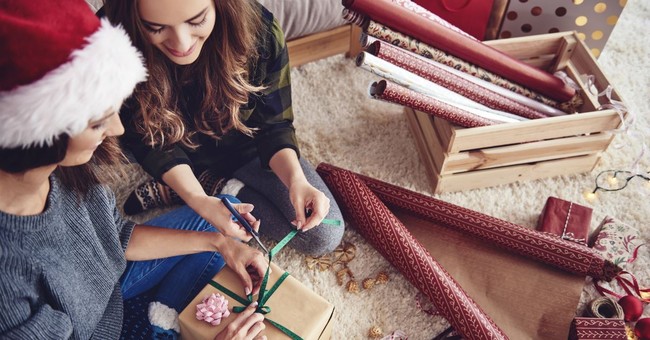 Photo Credit: ©GettyImages
Prayer #2: The Unspoken Prayer
Heavenly Father,
Thank You for this day and for those gathered together for Christmas. Thank you for this food and fellowship with friends and family.
Some of us come to You with heavy hearts from carrying the burdens of life. We lift unspoken prayers to you today. If it be Your will, work in a powerful way. Help us recognize the answers You give and to see Your work clearly in our lives.
Thank you, in advance, for answering unspoken prayers.  
In Jesus' powerful name, Amen.
Therefore I tell you, whatever you ask for in prayer, believe that you have received it, and it will be yours.  (Mark 11:24)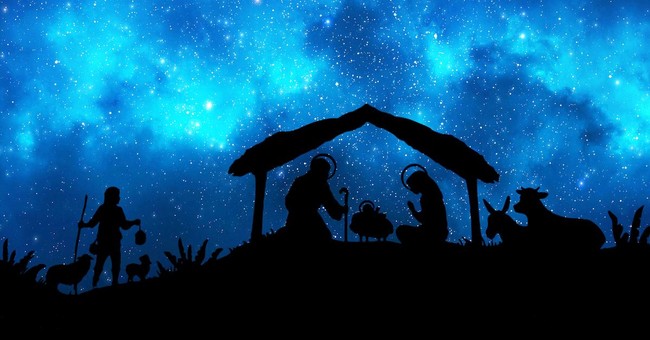 Photo Credit: ©GettyImages/Lukbar
Prayer #3: The Christmas Presence Prayer
Heavenly Father,
As we gather to celebrate the birth of Your Son, we thank You for sending us the best gift ever – Jesus. We praise You for Your perfect plan to make things right. While we struggle at times to give good presents to each other, You gave the perfect gift that only You could give.
Thank you for the presence of every person gathered here today for Christmas dinner. We're thankful for every family member and friend around this table. Each is special in their own way. Bless each one.
Thank you for your provision and bless the food before us.
In the sweet name of Jesus, Amen.
For God so loved the world, that he gave his one and only Son, that whoever believes in him should not perish but have eternal life. (John 3:16)
Prayer #4: The Sin-less Prayer
Heavenly Father,
We can't say 'thank you' enough for all that you've done for us. You sent your Son to save us. He lived a perfect, sinless life and died a terrible death on the cross bearing the weight of all our sin.
We're incapable of living a sinless life. But please help us to sin less. Show us our sin through the power of the Holy Spirit. Help us to recognize it and turn away from whatever it may be. Make the unknown sins known to us so that we can be a little more like Jesus.
In His powerful, mighty name we pray, Amen.
For all have sinned and fall short of the glory of God. (Romans 3:23)
Prayer #5: The Anyway Prayer
Heavenly Father,
Thank you for loving us in such a wonderful way. It's beyond our comprehension.
Help us to love each other the way You love us. Most times our love for each other is pretty "iffy" based on good behavior or expectations. Help us to love "even if" instead.
Yourlove toward us is perfect. It's unconditional, deep love. It's true and overflows with grace and mercy. Even though we've all disappointed you on every level, You love us anyway."
My command is this: Love each other as I have loved you. (John 15:12)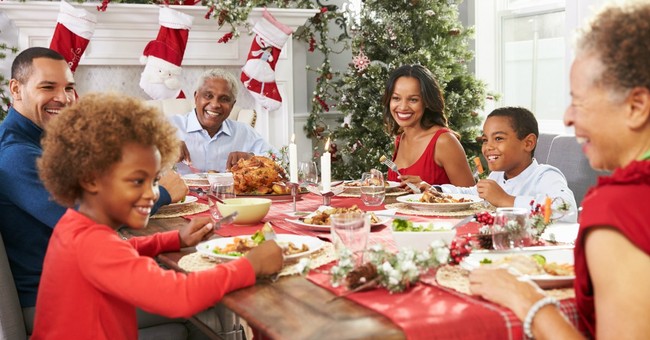 Photo Credit: ©GettyImages/monkeybusinessimages
Prayer #6: The Fresh Starts and Forgiving Hearts Prayer
Heavenly Father,
We've all made mistakes. Thank you for giving us a fresh start through forgiveness. We want to forgive and be forgiven by others not only with words but with hearts, as well.
If we're holding onto anger or have a grudge against another, help us to let go and put it behind us. If we've hurt someone, help us right the wrong by asking them for forgiveness.
We want to love and forgive others as You love and forgive us. This Christmas help us move forward with a fresh start and forgiving hearts.  
In Jesus' name, Amen.
"Therefore, if you are offering your gift at the altar and there remember that your brother or sister has something against you, leave your gift there in front of the altar. First go and be reconciled to them; then come and offer your gift. (Matthew 5:23-24)
Prayer #7: The Gifts Prayer
Heavenly Father,
Thank you for giving good gifts.
Jesus came to die so we can live. What a gift!
He did something wonderful. We want to do good things, too. Help us to focus our thoughts on others.
Bring to mind those we know who might be hurting or struggling this Christmas. Compel us to do something kind for them. No questions asked. No strings attached. Just because it's Christmas.
In the mighty and powerful name of Jesus, Amen.
---

Melinda Eye Cooper grew up in the Missouri Ozarks but lives near Nashville, Tennessee.  She and her husband have three sons, two daughters-in-law and a granddaughter, and a spunky dog named Lincoln! Melinda writes articles and devotions. She also writes fiction and is currently working on a middle-grade fantasy novel. She grew up in a large family and many of her devotions and stories are inspired from her childhood. You can visit her website here.  If you love an old-fashioned Christmas Novella click here.
Photo Credit: ©GettyImages/monkeybusinessimages