What Do We Know about the Angels at Christmas?
In most nativity scene displays that you will see during the Christmas season, there will be at least one angel present. Angels are a fixture of Christmas decorations. This is fitting, because Matthew and Luke both make references to angels in their respective birth narratives. However, what is actually known about the angel(s) at Christmas? While it is commonly understood that at least one angel was involved in the birth of Christ, what else do we know about these heavenly creatures?
Who Was the Angel Gabriel?
While Matthew and Luke both make angelic references in their birth narratives, only Luke attributes a name. Matthew only makes mention of "the Angel of the Lord," whereas Luke quotes the angel as announcing, "I am Gabriel" (Luke 1:19).
Gabriel is only one of two angels in the entire Bible who is named. The Bible names Gabriel, and the archangel Michael. This is not a fact to be overlooked. Gabriel and Michael are among the highest ranks, and Michael is widely regarded as the chief among angels.
While it is possible that there are unnamed references to Gabriel in the Scriptures, he is only mentioned by name in the books of Daniel and Luke.
Gabriel in the Book of Daniel
Unlike the Gospel of Luke, Gabriel does not announce His own name in the book of Daniel. Rather, God Himself speaks in a human voice and commands Gabriel to interpret a dream for Daniel, for he had received a confusing and troubling dream. Daniel describes him as a man, for Gabriel appeared to Daniel in the form of a human.
Gabriel explained the dream for Daniel, showing how it describes the coming destruction that will befall the people of Israel and the entire region. The vision described the kings of Media and Persia, the king of Greece (Alexander the Great), as well as Antiochus Epiphanes IV. Daniel was rightly troubled because of this news from the angel Gabriel. In fact, Daniel records himself being "overcome and lay[ing] sick for some days" (Daniel 8:27). This seems like a natural response to such an experience.
Gabriel returns in the following chapter to give Daniel further insight into what is to come. Daniel again refers to him as "the man Gabriel" (Daniel 8:21), although it is known now that Gabriel is an angel sent from heaven.
After Daniel prayed a prayer for the people of Israel, prompted by his reading the prophecies of Jeremiah, Gabriel came to Daniel and said, "O Daniel, I have now come out to give you insight and understanding. At the beginning of your pleas for mercy a word went out, and I have come to tell it to you, for you are greatly loved. Therefore consider the word and understand the vision" (Daniel 9:22-23).
What an encouraging word from Gabriel! Gabriel immediately confirms to Daniel that His prayer has been heard by the Lord, and that his request for favor and help from the Lord has been granted. This is one of the most explicit examples of answered prayer in Scripture and should serve as an encouragement for all Christians today.
Gabriel went on to tell Daniel of the seventy weeks, the period of time set by the Lord, at the end of which will be the end of sin and the beginning of everlasting peace with God and His people. Gabriel's words here to Daniel have sparked some of the most heated theological debates in the Church. While there are many opinions as to what these words mean, all Christians should be encouraged and hopeful that there is a set time for Christ to return to end sin and bring the consummation of the Kingdom of God.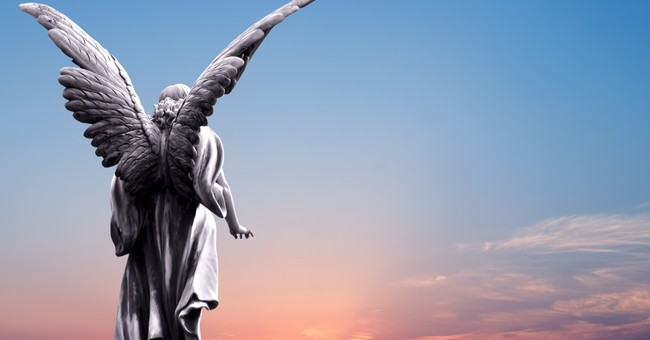 Photo credit: ©Getty Images/mbolina
Gabriel is certainly most well-known for his involvement in the birth narratives found in the Gospels of Matthew and Luke. Many remember Gabriel for his appearance before Mary, promising that she will conceive and bear a son, despite her virginity. While this is certainly one of the turning points of biblical history, many forget that Gabriel first appeared before Zechariah to foretell the birth of John the Baptist.
While Zechariah was burning incense in the temple in Jerusalem, as was his priestly honor, Gabriel appeared before him, announcing, "Do not be afraid, Zechariah, for your prayer has been heard, and your wife Elizabeth will bear you a son, and you shall call his name John. And you will have joy and gladness, and many will rejoice at his birth, for he will be great before the Lord" (Luke 1:13-14). Gabriel went on to tell Zechariah of the ways in which John will prepare the way for the Messiah Himself to come.
Understandably, Zechariah was in disbelief at what he was hearing. However, for his doubt, Gabriel made him mute until all this would come to pass, which it did. Despite her barrenness and old age, Elizabeth became pregnant and gave birth to John, who would make a way for the coming of Jesus Himself.
Many forget about Gabriel's involvement in John's birth, and Luke uses this story to demonstrate how Jesus' miraculous birth is even more astounding than the miracle of John's birth.
Gabriel and the Birth of Christ
Luke explicitly names Gabriel as the angel who would also visit Mary to tell her of the coming birth of Jesus. According to Luke, at no point does Gabriel ever state his own name to Mary. However, she nevertheless believes him and trusts that he has come to her from God.
Gabriel said to Mary, "Do not be afraid, Mary, for you have found favor with God. And behold, you will conceive in your womb and bear a son, and you shall call his name Jesus. He will be great and will be called the Son of the Most High. And the Lord God will give to him the throne of his father David, and he will reign over the house of Jacob forever, and of his kingdom there will be no end" (Luke 1:31-33).
Keep in mind that Mary was likely about twelve or thirteen years of age at this point. She was just a young girl, yet an angel of the Lord appeared to her to announce that she, a virgin, would be giving birth to God Himself. It is understandable that she would be a bit uneasy and doubtful. However, the grace and trust that Mary demonstrates upon hearing this announcement is remarkable.
Her response is, "Behold, I am the servant of the Lord; let it be to me according to your word" (Luke 1:38). What an awesome response from such a young girl to such a grand announcement! This exchange between Gabriel and Mary is truly awesome, and deserves to be one of the most remembered details of the birth narrative of Jesus.
Whereas Luke emphasizes Gabriel's appearance before Mary, Matthew emphasizes Gabriel's appearance before Joseph, foretelling the birth of Christ. After Mary informed Joseph of her pregnancy, he had resolved to divorce her quietly. While he could have decided to have her stoned on charges of adultery, Joseph was a good man, and did not want to humiliate her or have her killed.
Before he could divorce her, though, an unnamed angel, who all agree to be Gabriel, appeared before Joseph, confirming Mary's story and encouraging him to marry her. Joseph was faithful to the commands of Gabriel, and he took Mary as his wife.
The angel (likely Gabriel) appeared before Joseph again, about two years after the birth of Christ, warning them to flee to Egypt to escape the death threats from Herod the Great. Again, Joseph was obedient to the commands of the angel and brought Jesus and Mary to safety in Egypt, where they were outside of the jurisdiction of Herod the Great, and Jesus would not be killed.
The angel Gabriel was instrumental to the births of both John the Baptist and Jesus. While it is largely acknowledged that Gabriel was present in the birth narrative, it is largely forgotten just how involved he was in preparing the parents of John the Baptist and Jesus for what God was preparing to do in the coming decades. It is the announcements of Gabriel that set the tone for God's plans described throughout the remainder of the New Testament.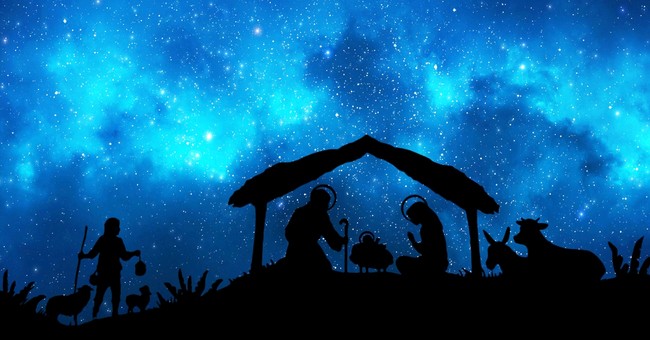 Photo credit: ©Getty Images/lukbar
The Shepherds and the Angels
While Gabriel is the only angel described by name in the birth narratives of Jesus, he is not the only angel mentioned in these chapters. After the birth of Christ, the shepherds had an encounter with angels out in their fields. This encounter is noteworthy for several reasons.
Luke describes the interaction beginning with only one angel. Luke writes, "And an angel of the Lord appeared to them, and the glory of the Lord shone around them, and they were filled with great fear" (Luke 2:9). While Luke describes this heavenly being as an angel of the Lord, this phrase in many cases is actually used to describe a theophany, God Himself appearing before humans on Earth. Two other examples of this include when Abraham was stopped from sacrificing Isaac (Genesis 22:11), and Moses and the Burning Bush (Exodus 3:2).
One key detail that Luke gives that shows that this being before the shepherds is more than an angel is "and the glory of the Lord shone around them." When Gabriel appeared, while it is certain that it would be astounding, it pales in comparison to what is described as "the glory of the Lord."
God Himself appeared before the shepherds, announcing the birth of the Messiah, the Savior born in Bethlehem. Suddenly, after this announcement, Luke describes a multitude of angels appearing before the shepherds, praising God in great numbers. It is certain that the word "multitude" that is used here is describing thousands, if not tens or hundreds of thousands of angels appearing before the shepherds, praising God.
While the appearances of Gabriel before Daniel, Zechariah, and Mary are all remarkable, it is this episode with the shepherds that is most awesome. It is hard to imagine having one archangel appear in one's room, let alone God the Father Himself and an unfathomable army of angels singing His praises. How amazing!
Let these images sink in. These events are not mere "Bible stories." These events actually happened. This is real history, meant to be taken literally. This is not legend or myth, this actually happened! Oh, how I cannot wait to see what heaven is like!
While there is relatively little known about Gabriel and the rest of the angels, what little is known about them is utterly remarkable. It ought to be a comfort and encouragement to see how involved God's heavenly creatures have been and are with humanity. As we read about the angels this Christmas, let us look forward with anticipation to the Second Coming of Christ, when we will join the angels in the Lord's glorious presence for all eternity.
Photo credit: ©Getty Images/Irina Chernysh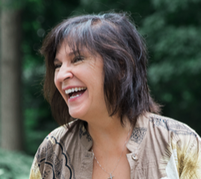 Lisa Loraine Baker is a rock & roll girl who loves Jesus. She and her husband, Stephen, inhabit their home as the "Newlyweds of Minerva" with crazy cat, Lewis. Lisa is co-author of the non-fiction narrative, "Someplace to be Somebody" (End Game Press, spring 2022). She has also written for Lighthouse Bible Studies, and CBN.com,
---
This article is part of our larger Christmas and Advent resource library centered around the events leading up to the birth of Jesus Christ. We hope these articles help you understand the meaning and story behind important Christian holidays and dates and encourage you as you take time to reflect on all that God has done for us through his son Jesus Christ!
What Is Christmas? Understanding History, Origin and Traditions
The History of Santa Claus: Origin of St. Nicholas & Christmas Traditions
Beautiful and Inspiring Christmas Prayers
The Beautiful Meaning and Purpose of Advent
Advent Wreath & Candles - Understanding the History, Meaning, and Tradition
The History and Meaning of the Advent Calendar
Listen to our FREE Christmas Podcast: The Characters of Christmas - The Surprising People in Jesus' Family: