When the Most Wonderful Time of the Year is a Mess
Amy Green

Crosswalk.com Contributing Writer

2016

19 Dec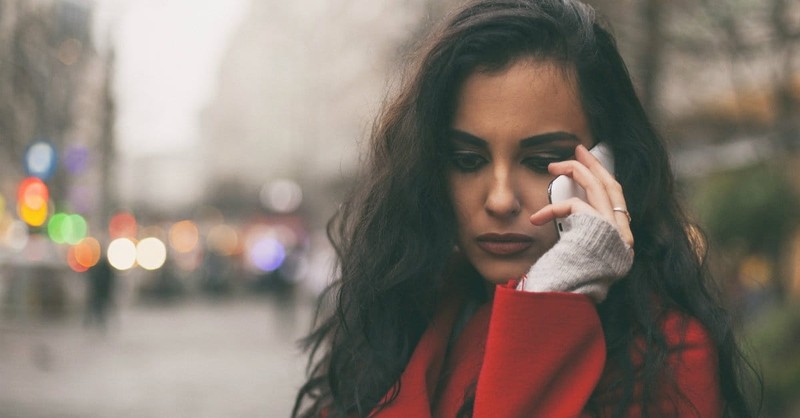 If you're reading this, chances are you aren't the person who finished present shopping (and wrapping, and decorative bow-tying) the day after Thanksgiving and is now sitting by a warm fire, reading a nativity storybook to adorable, well-behaved children dressed in flannel pajamas.
Instead, you probably rely on a steady stream of Starbucks holiday blend to get you through the days leading up to the 25th, bracing yourself against cold or tantrums or plans that went hopelessly wrong. Your calendar is so full it's stressful or so empty it's lonely. Maybe you've committed what you're sure are cardinal Christmas sins that will mark you as a terrible parent, relative, or friend. There's a bill that can't be paid or an empty chair at your table or a radio tune you can't listen to because of the painful memories it brings.
It's been quite a year, and for many of us, there's not much "happy" left in "Happy Holidays."
As Christians, what should we do when this time of year turns into a stressful, slushy, worn-out mess? When we're trying to keep the illusion of a Christmas-card-perfect December while really feeling broken and exhausted inside?
Here are a few ideas:
Replace lies with truth.
Chances are, you're listening to a lot of lies, from yourself, our culture, and other people. The world will tell you that you have to accept every Christmas party invitation that you receive and that your family is less important if you don't hire a professional photographer for your family Christmas cards. 
Whenever you identify any of these, ask yourself, "What does the Bible say about this?" If you're not sure, talk to a pastor or trusted Christian friend.
You'll find that what you're called to do as a parent is pray for grace to love your kids, admit when you're wrong, and set a good example (Titus 2:3-8). Not create the perfect three-story gingerbread house. You'll realize that you might call yourself a failure, but God calls you a beloved child (1 John 3:1). And you'll remember that even when you don't feel like God is listening, he will never abandon you (2 Corinthians 4:8-9).
Rest.
Here's my official permission: you don't have to do everything. In fact, you shouldn't. It's fine to decline some invitations, buy store-bought cookies, and pick a few traditions to celebrate instead of scheduling everything you've ever seen on Pinterest.
It's important to focus on what really matters—and no matter how busy you get, don't forget to spend time with God, even if it's just reading and praying through one Psalm before you start your day. Skipping devotions is like cramming yourself with pie and cake and cookies and ignoring the ham and potatoes because you're afraid you won't have room: it doesn't help the problem and usually just makes you feel sick.
Take some advice from It Came Upon a Midnight Clear: "Rest beside the weary road and hear the angels sing."
Take time to mourn.
If you've experienced loss—the death of a loved one, a relationship, a dream—it's okay to be sad, especially during the holidays. The miracle of Christmas is that God cared enough about us to come into our dreary, broken world and live among us. He was no stranger to suffering. As it says in John 1, "The true light that gives light to everyone was coming into the world. He was in the world, and though the world was made through him, the world did not recognize him. He came to that which was his own, but his own did not receive him."
And even if you haven't suffered personally, it's also okay to look at the chaos in the news or across the street and mourn for the lack of joy and goodwill around you. Jesus is still the Prince of Peace in a world gone crazy because he brings peace with God through the cross… and one day, he'll reconcile everything to himself. Remember the ending of the story (Revelation 21:3-5).
Worship.
When it comes down to it, Christmas isn't about us and how we celebrate or appear to others. It's all about Jesus, a chance to be thankful for a God who didn't leave us alone. He doesn't always take away the stress or the sorrow or the sticky candy-cane fingerprints on the wall—but he walks with us through it. 
Take time to be thankful for Jesus' birth and what it means, both with your family and in personal devotional time. A great way to do that is by reading the words of Luke 1:46-55—Mary's prayer—out loud and following it with a prayer of gratitude.
No matter what is going on around us this season, Jesus was born, and that's something to celebrate. Emmanuel—God with us. Even in the mess.
Prayer: Thank you, God, for loving us so much that you "sent the Son to be the Savior of the World" (1 John 4:14). Help me during this time of year to take little moments to remember and be thankful for Jesus' arrival on Earth. Give me a sense of peace despite the seasonal craziness, not because of what's going on outside of me, but because I am loved by you. Let me live out the truth of that by showing your love to others. Amen.
Amy Green loves to talk about religion, politics, and other controversial subjects from her home in Minneapolis, Minnesota. She blogs about issues of faith, culture, and ordinary life at themondayheretic.wordpress.com.
Photo courtesy: Thinkstockphotos.com
Publication date: December 19, 2016