A Simple Plan to Welcome Calm during COVID-19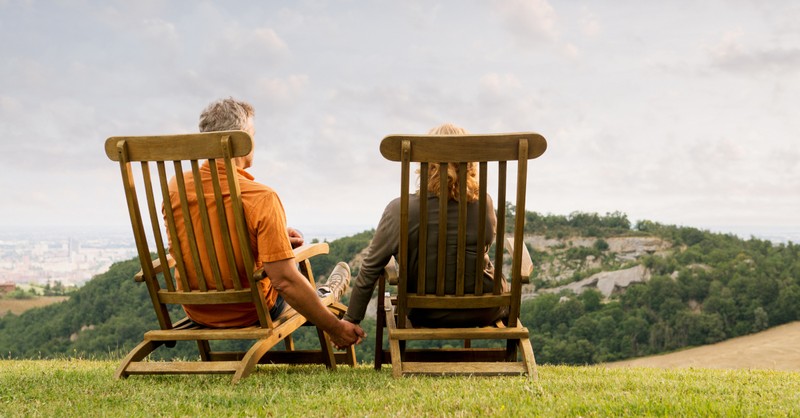 The two most popular words currently are "unprecedented" and "uncertain." The COVID-19 pandemic has ravaged the globe, leaving many wrestling with fear and worry. Millions have lost jobs and hundreds of thousands have lost loved ones. Just when we thought things were getting better, the numbers are again on the rise.
Along with the uncertainty, fear and depression are also rising. According to a poll conducted by Kaiser Family Foundation, almost half of Americans report that the coronavirus crisis is harming their mental health.
I am no stranger to anxiety. Honestly, I've battled this enemy since childhood. Often the church has not been helpful. I heard many sermons on how worry was a sin. As a result, on top of anxiety, I felt guilt. I didn't want to feel anxious...panic just sort of attacked at random moments.
Maybe it's similar for you. You've got your own worries, "Do I have enough money in the bank? Will life ever get back to normal? Will school start in the fall? Will social distancing go on forever?" Amidst all of this, the underlying question lingers, "How do I trust God in all this?"
What we need isn't guilt over worry. We need a plan to combat worry.
Psalmists Modeled a Plan for Emotional and Spiritual Health
They poured out their hearts in prayer (Psalm 62:8); then they shifted their focus to praise. And we can put this same plan into practice in our daily lives.
First, they poured out their hearts authentically in prayer. Sometimes their prayers were gut-wrenching like, "I am worn out from my groaning" (Psalm 6:6 NIV) and "Strike all my enemies in the jaw" (Psalm 3:7).
In a book co-authored with Dr. Tremper Longman, The Cry of the Soul, author Dr. Dan B. Allender says, "No section of the Bible teaches us the language of the soul better than the Psalms, which reflect the movement of the human heart in rick evocative, and startling language."
Second, the psalmists didn't end their prayers in panic. Instead, they shifted their focus to praising God. Praises such as, "From the Lord comes deliverance," (Psalm 3:8) and "I will sing praises of the name of the Lord Most High." (Psalm 7:17)
When we adopt the rhythm of the psalmists, we pave a path for our weakness to connect with God's strength. This is what the apostle Paul spoke about. Paul wrote, "For my weakness becomes a portal to God's power." (2 Corinthians 12:10, The Passion Translation)
Paul's words remind me of what happens when a cancer victim receives chemotherapy: A small incision is made in the patient's body and then a port is positioned. The port is like a vessel that carries the chemo to the patient's sick cells. Anxiety is our weakness. It is like cancer of the soul.
As we pour out our fears to the Lord, we cut open our souls before Him. Then when we shift our focus, praise becomes the port. As we praise God, His strength and peace pours into our hearts.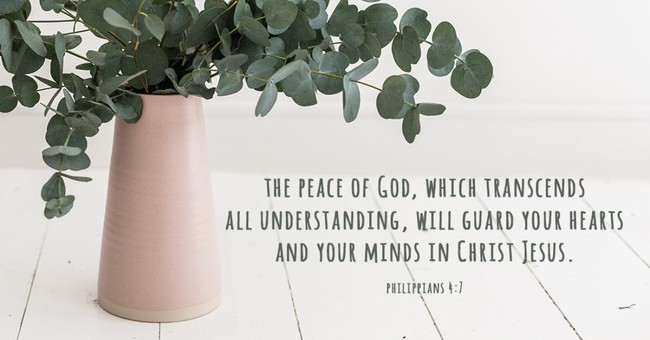 Photo Credit: ©Crosscards/Bethany Pyle
Paul Wrote a Plan for Believers
Paul instructs, "Do not be anxious about anything, but in every situation, by prayer and petition, with thanksgiving, present your requests to God. And the peace of God, which transcends all understanding, will guard your hearts and minds in Christ Jesus." (Philippians 4:6-7)
He went on to write, "Whatever is true, whatever is noble, whatever is right, whatever is pure, whatever is lovely, whatever is admirable—if anything is excellent or praiseworthy—think about such things." (Phil. 4:8)
In other words, Paul is promoting the same plan that the psalmists used: pour out your heart in prayer; then shift your focus to praise.
How do we make this practical in our lives? Here are four ideas to get you started:
1. Take a Worship Walk
Take a walk and enjoy the beauty of God's creation. The health benefits of walking are huge. Not only does walking trigger endorphins that raise your spirits and give you more energy, it curbs anxiety, helps you sleep better, and benefits your memory.
But, don't just walk. Worship while you walk. Praise God for the beauty of creation all around you. Grab your earphones and turn on some worship music. Let the music prompt your praise. The combination of walking and worship will help bring peace to your mind.
2. Sing
Go ahead lift your voice in song! This blog post explains, "Singing is known to release endorphins, the feel-good brain chemical that makes you feel uplifted and happy. In addition, scientists have identified a tiny organ in the ear called the sacculus, which responds to the frequencies created by singing. The response creates an immediate sense of pleasure, regardless of what the singing sounds like."
The next time you feel overwhelmed by the news about the coronavirus, unleash your inner rock star and bust out a melody.
By now you've probably seen the video that's gone viral about the Italians singing from their balconies while being quarantined. What a brilliant idea! And a great way to encourage your neighbors.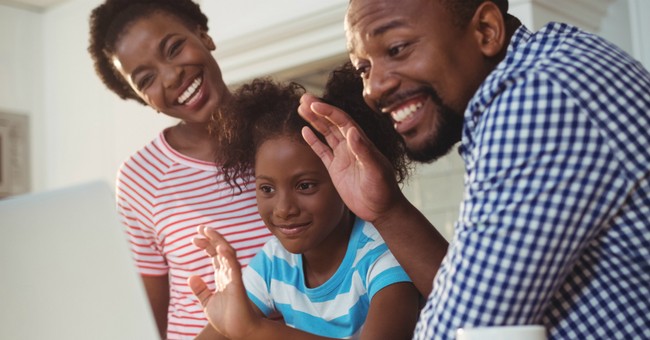 Photo Credit: ©GettyImages/Wavebreakmedia
3. Stay Connected
Even though social distancing is being recommended, you can connect regularly with friends and loved ones. Use Facetime or Skype. Go on coffee dates with friends and just stay six feet apart. Check in with your loved ones and offer to pray for one another. Scripture reminds us to "bear one another's burdens" (Galatians 6:2 ESV).
Isolation increases feelings of anxiety and depression. Make the effort to stay connected, even if it looks different than usual.
4. Memorize Emergency Verses
Every home I know has an emergency kit. The kit includes things you might need in a medical emergency: Band-Aids, antiseptic ointment, aspirin, or other pain relivers. Why not develop a Bible verse emergency kit?
In your kit you will have favorite passages on index cards. You might include Psalm 91 or Psalm 46. Try to memorize these verses. Even if you can't memorize them, keep them in your purse or backpack. When anxiety strikes, go to your emergency verses and recite them. By taking charge of your thoughts and directing them toward Scripture, you will be able to counter anxiety, worry, and fear.
As you faithfully put these practices into place, your anxiety will become a bit easier to manage. When worry attacks, don't let guilt pummel you. Instead, let your weakness become a portal for God's strength. Turn your panic into praise, and peace will follow.
*Please note: these suggestions are not intended to preclude your taking any prescribed anti-anxiety or depression medicine; rather they serve as additional practices.
Recommended for You:
How Can I Trust a God Who Is Allowing Coronavirus?
10 Prayers to Help You Exchange Anxiety and Fear for Peace
4 Ways to Conquer the Fear that Is Your Body's Worst Enemy
5 Benefits of Making Time to Be Outside
5 Ways to Fight Anxiety about Life after Quarantine
Do Not Fear – 33 Verses about Fear and Anxiety to Remind Us: God Is in Control
8 Ways to Win against Worry and Anxiety
Photo Credit: ©GettyImages/Ridofranz
---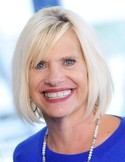 Authentic. Passionate. Funny and Biblical all describe Becky Harling. A best-selling author, Becky is a popular speaker at conferences, retreats, and other events. She is the author of 11 books including, How to Listen so Your Kids Will Talk, Psalms for the Anxious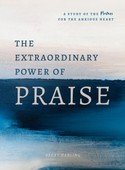 Heart, and The Extraordinary Power of Praise, releasing June 2021. Becky is a certified coach with the John Maxwell Team and a seasoned Bible teacher. You can connect with Becky at www.beckyharling.com, www.harlingleadership.com, Facebook https://www.facebook.com/beckyharlingministries, Twitter, @beckyharling, or on Instagram at Becky Harling