Are You Willing to Be Unseen in Quarantine to Realize God Sees You?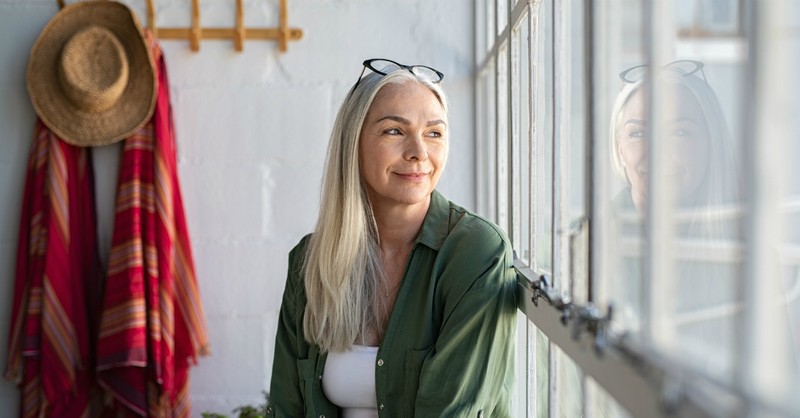 I've received more phone calls from friends these past two weeks than in the past two months. My extroverted friends are, quite frankly, not okay.
All over the world, people are quarantined in their homes. Suddenly, it has become painfully obvious just how many people we interact with on an average day—and how few people that many of us get to interact with now.
Some are forced to keep working even through the pandemic: doctors, nurses, emergency response, grocery store workers, stockers, those in the food industry. These "essential" workers show their bravery every day.
However, for the rest of us, most of us are stuck working—or not working—at home.
For those of us at home, we may feel isolated, unseen, lonely. Especially for those already dealing with anxiety or depression, this loneliness can feel overwhelming.
However, perhaps there is something we can learn. When you are alone, with no one to see you, there is One who is always there.
Photo Credit: ©GettyImages/Ridofranz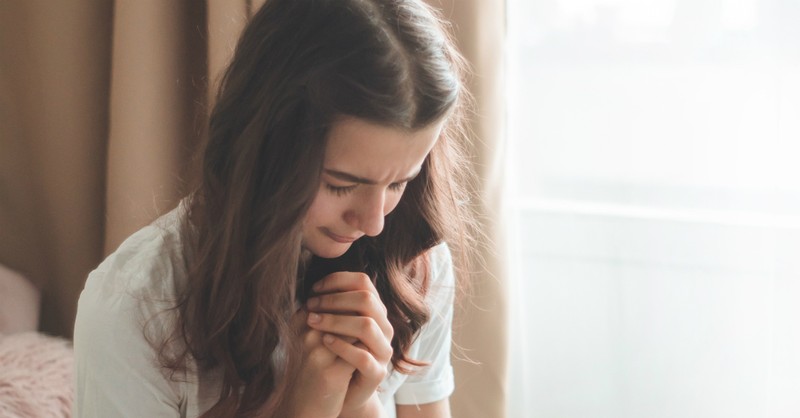 God Always Sees You
In the Bible, shepherds are used for many parables and illustrations. The life of a shepherd could be lonely. Shepherds took the sheep wherever they needed to graze and were often gone for long stretches alone in the hills, keeping an eye out for threatening predators or dangers for the not-particularly-bright sheep.
David, before he was a king, was a shepherd. Many of the psalms reflect this. While Saul, the current king, was worrying about his own popularity, David was pondering the things of the Lord.
Psalm 139, though probably written after David was a shepherd, demonstrates David's grasp of God's faithfulness. Consider Psalm 139:7-12:
Where can I go from your Spirit? Where can I flee from your presence? If I go up to the heavens, you are there; if I make my bed in the depths, you are there. If I rise on the wings of the dawn, if I settle on the far side of the sea, even there your hand will guide me, your right hand will hold me fast. If I say, "Surely the darkness will hide me and the light become night around me," even the darkness will not be dark to you; the night will shine like the day, for darkness is as light to you.
For years, David knew that he was destined to be king. But because of the wrath of King Saul, he was forced to hide in hills and caves like an outlaw. David knew what it was like to be unseen by man, to feel unappreciated.
But he knew God was with Him.
Whether shepherd or king, CEO or unemployed...God sees and values you, even if it seems like no one else does.
Photo Credit: ©GettyImages/Anastasiia Stiahailo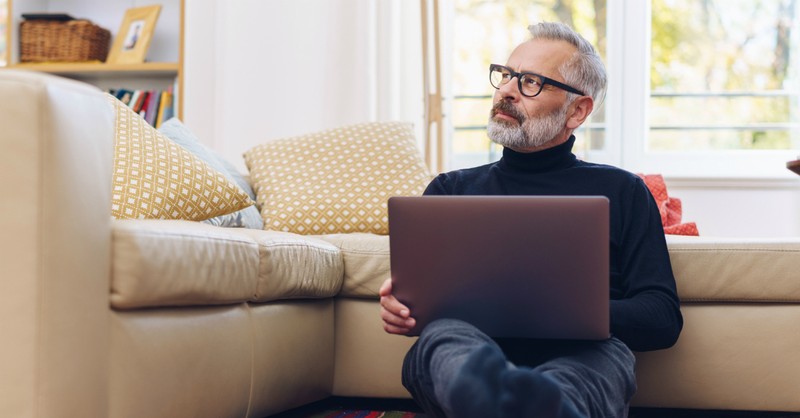 Living with Integrity in the Sight of God
Surrounded by people, we often come to believe what they say. If they thank us for our kindness or comment on our good deeds, we think of ourselves as a good person. If we say something that isn't nice or slack off on our work, we get called out. To avoid embarrassment, we try to shape up.
But what happens when we don't have that constant feedback? When there is no one to complain about bad behavior, or praise us for doing good? It becomes much easier to do what we want, regardless of what is right.
Being alone with ourselves tests us. When no one is watching, will we still honor God?
However, there is indeed someone watching. God Himself.
With no one to shame or praise us, our motivations must shift. We aim to please God, the one who always sees us.
God doesn't just care about our outward actions. Philippians 4:8 says, "Finally, brothers and sisters, whatever is true, whatever is noble, whatever is right, whatever is pure, whatever is lovely, whatever is admirable—if anything is excellent or praiseworthy—think about such things."
We are not just to do what is pure, but to think on it. Whether surrounded by people or all alone, there is only One who sees our thoughts. May this time of solitude with God remind us to do the right things for the right reasons: "whatever you do, do it all for the glory of God" (1 Corinthians 10:31).
Photo Credit: ©GettyImages/stockfour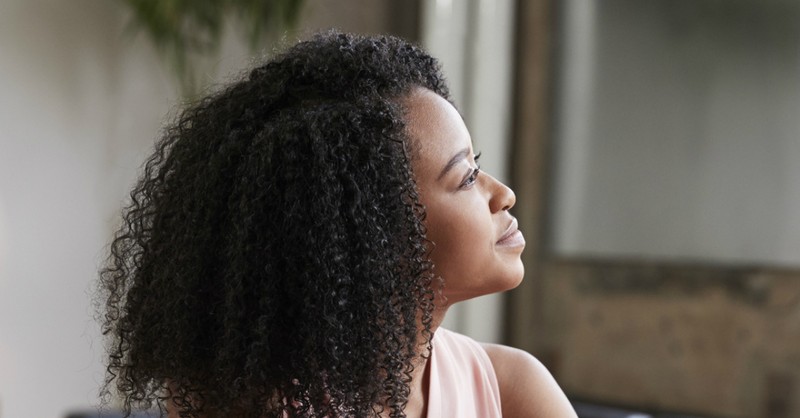 Everything Matters in God's Sight
Whether you're used to being at home or feel like another moment cooped up will kill you, there are days when it feels so meaningless.
Doing the dishes again. Doing the laundry for what feels like the hundredth time this year. A spill on the table you just cleaned. Dirt tracked across the floor.
Many of us may be experiencing the stay-at-home life for the first time. And it might not be what we imagined when we were younger. A lot of us had grand dreams of doing great things for God. Instead, we're home with just ourselves or our immediate family, cleaning up messes for the third time this morning.
When we're able to go out and be validated by others, things feel more meaningful. But it doesn't mean they are.
The same God watching over us at the office or the store or the construction site is the God who watches over each little thing we do at home, each small sacrifice we make for our family, each time we choose to do something with excellence.
Colossians 3:17 says, "And whatever you do, whether in word or deed, do it all in the name of the Lord Jesus, giving thanks to God the Father through him."
God does not demand great and dramatic acts. Instead, He asks for daily service, glorifying Him in everything we do.
When we're unseen by others, we're reminded of this fact. Each thing we do is to be done in a way that honors God, even if no one else ever knows. We're reminded that God sees us and values what we do for Him, no matter how small.
Photo Credit: ©GettyImages/monkeybusinessimages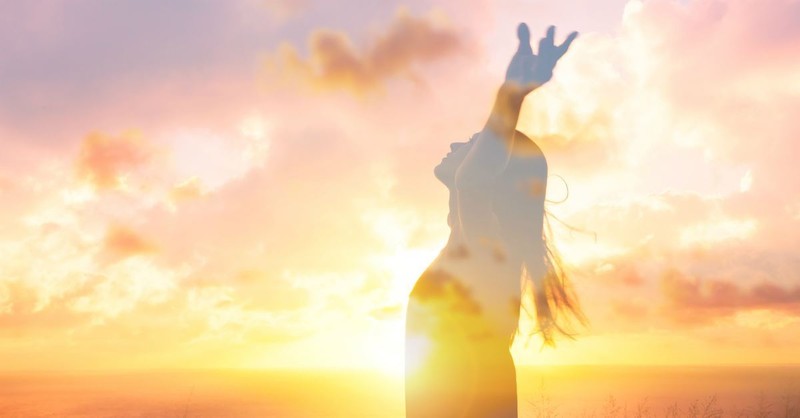 You Are Never Alone
Surrounded by the crowd, it's tempting to focus only on what others are saying and doing. It's hard not to worry about what they're thinking, and try to please.
But when all of that is stripped away, each of us is left with the One who always sees. In the end, it's His opinion of each of us that matters.
So, feel blessed that you don't need the approval of the crowd. You don't need everyone to know your name. You don't need people to think you're important.
When you're sitting at home, whether you just lost the job you thought was secure, you're realizing how well the office functions without you, or there's no one to appreciate the hard work you're putting in to your job, or laugh at your jokes...the One who truly matters becomes more clear.
The God of the universe sees you. Whether you're a "success" or "failure," He sees you. And the things that matter to man don't matter to Him (1 Samuel 16:7). He loves you, deeply, and nothing you do can change that.
If the God who created the world and knit us together in our mothers' wombs (Psalm 139:13) loves us and is always with us, what does it matter whether anyone else sees us?
What does it matter what they think? Our only goal must be to please Him.
Photo Credit: ©GettyImages/keiferpix
---