5 Grateful Ways to Encourage Teachers during COVID-19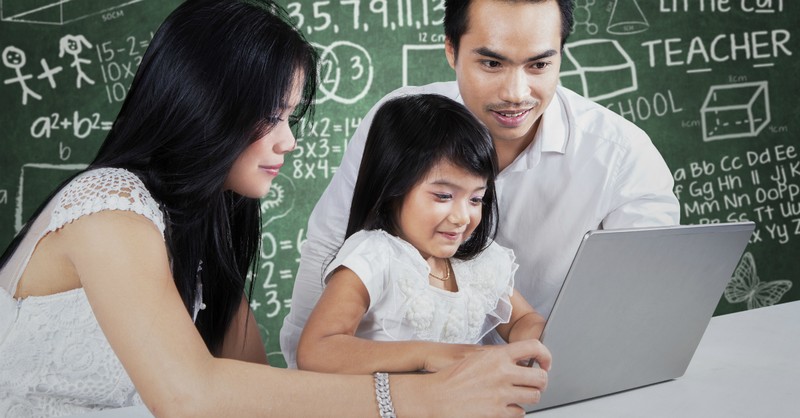 Teachers deal with an enormous amount of stress on a daily basis, pandemic not even thrown into the equation. Daily, they inspire younger generations, pass on vital information, and Scripture calls Christian teachers to a higher standard (James 3:1).
When the pandemic seized the world, many teachers had to completely adjust how they taught students in the classroom. Most teachers met with students in person prior to COVID-19, so they had to move all their lesson plans, class sessions, and more to online platforms. In a very brief amount of time, they had to acclimate themselves and those who look to them.
In addition, they have to account for students who may not have Internet access at home, students who cannot afford materials needed for an online classroom setting, and some teachers have gone as far as to bring a whiteboard to a student's house and explain the math homework, since that precious one-on-one time from the classroom doesn't come as easily when all is taught online.
No doubt, these instructors have well-earned our respect. They can use prayers and encouragement as they lead the next generation through all areas of learning, in the midst of a chaotic world.
How can we encourage our teachers beyond offering prayers for them? Let's dive into some ways. This article doesn't cover all the ways you can brighten a teacher's life, but consider doing one or more of these five things for the teacher friends in your life.
Photo Credit: ©GettyImages/CreativaImages
1. Ask a Teacher You Know How You Can Help
We may not know the best ways to help our instructors, especially if we have never been teachers ourselves. One of the best ways to help is by asking how you can help. Some may not always take you up on your offer, but it never hurts to reach out.
Scripture calls us not to forsake our friends (Proverbs 27:10), and right now, teachers may feel like they have to tackle this pandemic head-on and alone. We can show them the opposite by offering to provide help whenever needed. Even if that just means emailing them your prayer for them, or sending encouraging Bible verses if they ask for that.
Not to mention, teachers have a lot of resources coming at them at once. They may not be able to get back to you right now with the sheer number of emails and resources hitting their inboxes. By now, they will have adjusted to the new normal, so they may not have a specific way you can help them at this time.
Nevertheless, there are other ways we can help our teacher friends.
Photo Credit: ©GettyImages/fizkes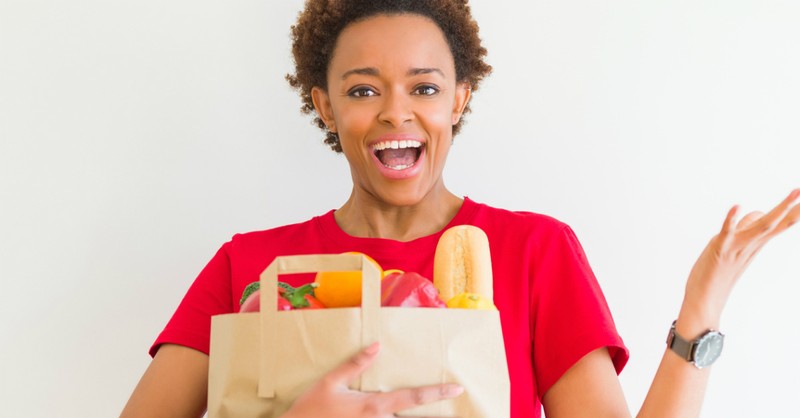 2. Provide for Teachers' Physical Need
You can ask them their favorite local restaurant and get take out (make sure to wipe down the packaging prior to giving it to them) or offer to get a gift certificate to one of those places and give that certificate to them.
Groceries can also go a long way. With InstaCart going on strike and grocery store shelves clearing, teachers have one more item of stress to add to their new workload. They have to teach classes during the day and hope that when they arrive at the grocery store that the materials they need will still be on the shelves.
We can offer to do grocery runs for our teachers, and tell them not to worry about paying us back.
Scripture tells us, in Luke 11, to actually provide for physical needs to those in the greatest need of help. If a son asks for a fish, his dad isn't going to give him a snake. And if someone needs bread, we don't give them a stone.
Our teachers might need "fish" and "bread." And paying for their groceries for a week can show our gratitude for everything they've done for students.
Make sure that if you do a grocery run, or get takeout from a restaurant, to wipe down the packaging before delivering it to the teacher.
Photo Credit: ©GettyImages/AaronAmat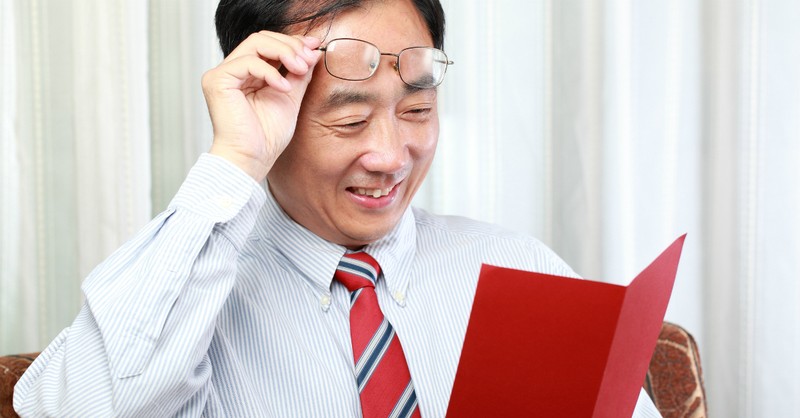 3. Ask Teachers If They Need Any Toiletries Replenished
When the pandemic first hit America, hand sanitizer and toilet paper flew off the shelves. People stockpiled dozens or even thousands of these resources to prepare for the wait at home. Now stores have placed restrictions on how many packages of toilet paper or groceries one can buy.
We do have to keep in mind, many of our teacher friends have children and spouses. These restrictions on how many packages they can buy can make grocery runs frustrating, especially if stores that ordinarily have these items have run out.
Ask your teachers if they need any toiletries replenished, wipe down the packaging, and try your best to fit that need. Teachers have so much to worry about with the pandemic, that this can take one burden off their plates.
4. Send Them a Thank-You Note
If you had a teacher who you know is still alive and well, or if you know the names of the teachers of your children, send them a thank you note. If you're wary about sending a physical note in the mail to avoid the possible spread of the virus, send an email.
Whether physical or email, this note can show the teacher how much they meant to you or your child. In such an uncertain time of this, with so many jobs laying off workers, teachers will feel blessed to know that they made an impact on you or the lives of your children.
In the note, you can include sentiments such as the fact you are praying for them, or encouraging Bible verses to help them get through the day. Gratitude often goes unspoken, and so our teachers will have no idea how much they have meant to us unless we vocalize these sentiments.
Photo Credit: ©GettyImages/gangliu10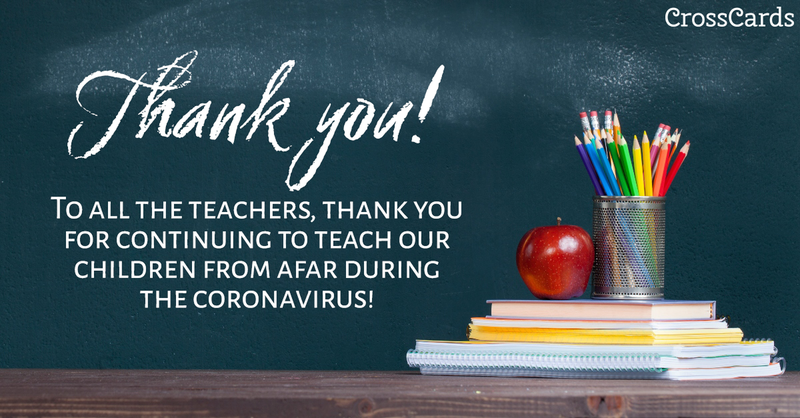 5. Send Teachers Scripture or Devotions
Keep in mind, for teachers who are not believers, this might not be something they want to see in their text messages or inbox, so make sure to clear with them ahead of time if it's okay to send them this.
But Scripture can rejuvenate the soul and help ease the burden of worry (Isaiah 41:10). If a verse you read gave you joy this week, or a daily devotion helped calm your anxiety, send it to a teacher friend. They may benefit from that reading as much as you did. Perhaps even more.
Here's a great resource for biblical e-cards that uplift.
Why Does it Matter That We Encourage Our Teachers?
Gratitude for teachers often goes unspoken.
We can often forget how important teachers are in our busy rhythm of society. But now, as many of us have been granted the gift of time, we can use that time well and show the teachers who have impacted us our thankfulness.
Teachers, especially Christian teachers, can impact the lives of our children for the better. They can direct them to their calling, and remind them of the goodness of God and the truth found in Scripture.
Several of my own teachers had a massive impact on my career in publishing and, more importantly, my relationship with the Lord. So many of them poured into me their time and care, and so, I hope during this time that I can return the favor. Even with something as simple as a bag of groceries, or a thank you note.
Photo Credit: ©Crosscards.com/Bethany Pyle
---