One Unfortunate Truth about COVID That We Seem to Have Forgotten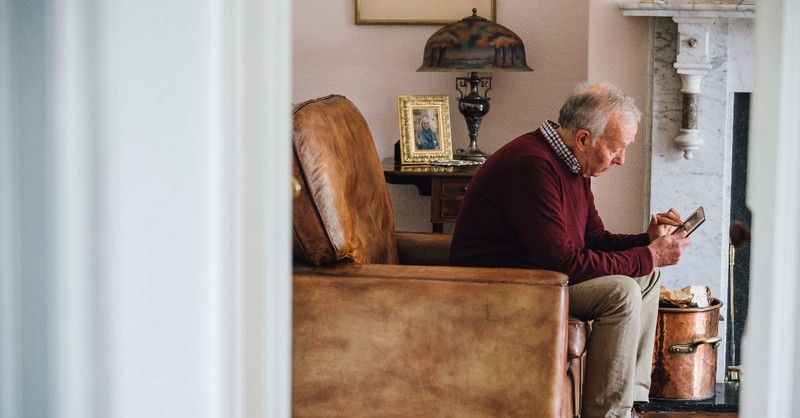 I know any mention of the word COVID brings up many different feelings and emotions for different people. Regardless of how you feel about the mask, the vaccine or anything else related to the COVID pandemic, I want you to put that down for a moment. There is one truth we simply cannot overlook.
As of this writing, more than 870,000 people have died from this disease in the United States, and more than 5.6 million people worldwide. Even if you want to question if all those people died from COVID, the truth is they still died. This has affected people of all backgrounds, social status, economic status, religious groups, and any other status you want to consider. However, for this space of time I would ask you to lay all those things aside, just for a moment and grasp the gravity of how many people have lost their lives.
Just to give you a measure of comparison, if you look at every war the US has fought since the American Revolutionary War in 1775 – excluding the Civil War – we have lost more Americans in the last two years to COVID then we have in all those wars combined. With this amount of loss of life, it is imperative that we don't just gloss over it or minimize it. There are lots of families who have lost mothers, fathers, brothers, sisters, children all because of this.
In our zeal for this to end and life to get back to "normal," let's be certain to remember those people. For a moment, can we take off our political hat, our skeptical hat, or whatever hat you want to wear and let's take up the cross and consider this through the eyes of a compassionate, loving heavenly Father. With that in mind, there are two types of people I want you to think about.
Remember Those Who Have Not Grieved Properly
Early on in the pandemic, one of my best friends lost her mother. During that time things were shut down, and she was not able to have a typical funeral. My wife and I conducted an online memorial service for her family and friends.
The reason I bring this up is because there are many people just like her who had a similar experience over the last two years. Normally, a funeral is a time of weeping, but it is also a time of comfort and rejoicing. People gather, they tell stories, there are usually tears and laughter and most of all the ability to physically embrace the ones who have suffered the loss. This is all part of the healing and comfort process which many people did not experience during this time. These are also opportunities for people to find a level of closure which helps the healing, again which many were not able to experience.
For you and me as believers, this creates a fantastic opportunity to show the love of Christ and the compassion of Christ. It is so easy for these people to get lost in the ongoing fights over masks and vaccines, and I am not defending one side or the other. But we must be careful that we don't forget those like this who have not had the chance to grieve properly.
Do you know someone in this situation? If you do then wouldn't it be a wonderful thing to reach out to them and just make sure they are okay? When we do, we are demonstrating with our actions what the love of God is all about.
Remember Those Who Are Lonely
Not only is it imperative to remember those who have not grieved properly, there are many who are lonely because they have gone home to an empty house. There are husbands who sit at the dinner table alone because their wife is no longer there. There are parents who cannot talk to their children anymore because they are gone. I know of a pastor who lost his son during this time, and I know he misses him so much because he has told me on several different occasions.
When you strip away all the other things surrounding this, the bottom line is this is a pandemic that has affected people. Do you know someone who has lost someone and might be experiencing loneliness? If you do then I believe we have a responsibility as Christians to do something about it. Remember this verse in 1 John.
"This is how we know what love is: Jesus Christ laid down his life for us. And we ought to lay down our lives for our brothers and sisters. If anyone has material possessions and sees a brother or sister in need but has no pity on them, how can the love of God be in that person? Dear children, let us not love with words or speech but with actions and in truth" (1 John 3:16-18).
These people may not have material need, even though some may, but they most certainly have need of companionship and friendship. If you know of anyone in this situation, then we need to demonstrate the love of Christ to them. If you are able, invite them to dinner. Go with them to the grocery store. Go walking with them or simply send them a card or letter letting them know you are thinking about them. These are the things that will remind them of the love of God, and isn't this what we should be doing anyway?
A Passage of Scripture to Consider
"Therefore, as God's chosen people, holy and dearly loved, clothe yourselves with compassion, kindness, humility, gentleness and patience. Bear with each other and forgive one another if any of you has a grievance against someone. Forgive as the Lord forgave you. And over all these virtues put on love, which binds them all together in perfect unity" (Colossians 3:12-14).
There are a lot of things circulating about COVID and the pandemic. My desire here is not to debate what is true and what is not true; my desire is to remind myself and you of who we are in Christ and how we should be representing him, especially in times like these. When we are confronted with verses like these in Colossians, it forces us to take a step back and consider who we are and how we should be living.
If you consider yourself to be one of God's chosen people, then these should be the markers of your life. As we think about those who have lost loved ones during this time, there are two questions I want to ask you based on these verses.
1. Are you set apart?
When we think of the word holy, we think of living right, or of something sacred. One of the definitions is to be set apart for God's use. In other words, you should look and act different than those around you because you have been set apart for a higher purpose. Are you living this way during this time? Regardless of how you feel, we as followers of Christ have a responsibility to make sure we are positioning Christ in the right light by living the right way.
2. Are you displaying compassion?
The true meaning of the word compassion is that you are moved by a person's situation to the point you will do something about it. I guess the question is, have you been moved with compassion, or have you moved away from compassion? I'm not sure how you will answer this, and it is not a question of judgment but reflection. Just a reminder that we should always be reflecting Christ's character.
Final Thought
I hope you hear my heart in this and recognize these things go beyond how you feel about anything concerning the pandemic. I hope this forces us to go back to how God desires us to live. As we hopefully get closer to the end of this pandemic, let's not gloss over the number of lives that have been lost, but let's be people who are holy and filled with compassion. Not just concerned about fighting for our way of life, but remembering those who have lost people in their life. I can say without a doubt this is what Jesus would want us to do.
More from this author
Why Is It Important to Love God with Your Heart, Soul, and Mind?
6 Steps to Becoming Strong Men and Women of God
Who Are the People You Are Thankful For, and Do They Know It?

Photo credit: ©Getty Images/DGLimages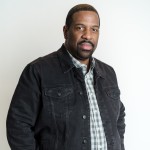 Clarence L. Haynes Jr. is a speaker, Bible teacher, and co-founder of The Bible Study Club. He is the author of The Pursuit of Purpose which will help you understand how God leads you into his will. His most recent book is The Pursuit of Victory: How To Conquer Your Greatest Challenges and Win In Your Christian Life. This book will teach you how to put the pieces together so you can live a victorious Christian life and finally become the man or woman of God that you truly desire to be. Clarence is also committed to helping 10,000 people learn how to study the Bible and has just released his first Bible study course called Bible Study Basics. To learn more about his ministry please visit clarencehaynes.com.