Why Is it Vital to Exemplify Grace during COVID-19?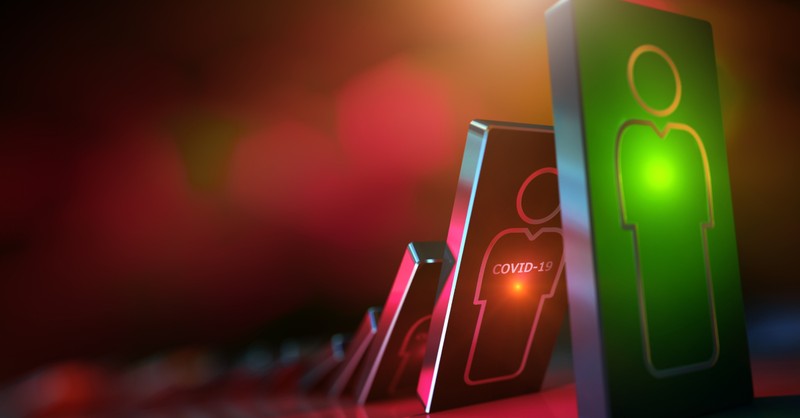 Have you heard the words, "We're all in this together?" While it's meant to let others know they're not going through this alone, it is true we're all in this pandemic. But we do not all experience it the same way.
Just as with grief, no two people go through a crisis alike. Yes, we may experience similar feelings, we're human and God gave us those feelings. But we experience life differently because we are unique individuals. And our experiences are shaped factors such as other things we've gone through in our journeys, and the baggage we've carried with us. So how can we relate to one another?
The answer is grace. We need to extend grace.
And during a crisis, this is even more important. Here are 5 reasons why grace is so vital during COVID-19.
1. Grace Can Soothe Fears
People are afraid and they respond differently to fear. Some will openly comply with whatever instructions are given. They are scared to do anything less. They will be the ones wearing masks, keeping social distance, following guidelines. But we don't know how they are feeling inwardly. But even though they are rule-followers, that doesn't mean their fears are allayed.
Some people can outwardly comply, but inwardly resent the rules, just like those who are verbal about them. I know this because I'm a rule-follower who grew up in an abusive home. Outwardly I complied, inwardly I resented those rules and the one who made them. I followed only because I was more scared of the consequences if I chose to disobey. It's funny, but to me, I had no choice. And it didn't matter that some of my siblings chose to disobey the directives. We all had our own road to travel.
2. Grace Can Calm Anger
Some people who are scared challenge any set rules. Instead of seeing rules as guidelines, which is how they are presented, they see them as something that takes their rights away. Something that they will fight. It's an opportunity to let off some steam.
"You aren't going to tell me what to do!"
Using anger to respond to an angry person simply creates a volatile situation. God tells us a soft answer turns away wrath (Proverbs 15:1). All of us have probably experienced what happens when we react to anger, instead of responding with grace.
While the root of anger is fear, it is not wise to point that out. To exemplify grace, we can try to listen to not only the words that are spoken, but those unspoken. God can give us insight into the person's heart, because while we look on the outward appearance, our Father, sees the other person's heart (1 Samuel 16:7).
Grace extended can calm things down. If the person is highly agitated, distance may be required. Distance and a lot of prayer. When we extend grace, the person will not feel as threatened as if we refuse to listen.
3. Grace Can Provide Peace
This pandemic is unprecedented. We've never experienced anything like it before. And being in these unchartered waters, we hear contradictory information. One person stresses the importance of wearing masks. Another person tells us it's our choice. We hear how important it is to social distance, but also hear about how Sweden has chosen a different route, so they do not tax their economy.
In a half-hour, you can feel your head spinning from all the different views about the same thing. It would be easy to get confused. And yet, we know that God is not a God of confusion, but of peace (1 Corinthians 14:33). The enemy of our souls revels every time people get confused. The more confusion, the better Satan likes it.
When we extend grace where there is confusion, people start to feel God's peace that transcends understanding (Philippians 4:7).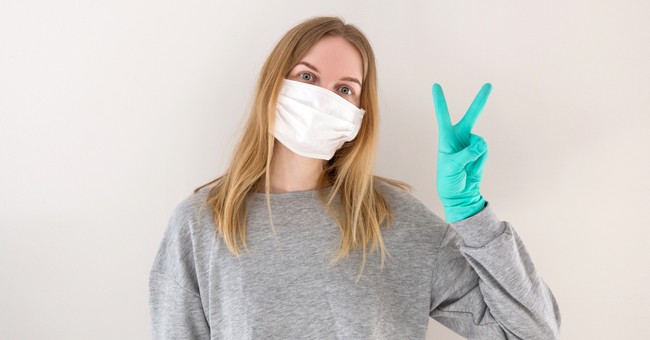 Photo Credit: ©GettyImages/Mariia Skovpen
4. Grace Is Forgiving
Being gracious is being forgiving. Forgiveness is not possible apart from God. God forgave us when we didn't deserve it. He sacrificed his own Son so our sins would be forgiven and we will spend eternity with God (Ephesians 2:8-9). It was a gift. And because we've been forgiven, God tells us that we should forgive others (Ephesians 4:32).
We didn't deserve to be forgiven, yet a Holy perfect God forgave us. A God who is tenderhearted and kind and he asks us to be like him. Forgiving others is extending grace to them. It is not condoning the wrong actions, but acknowledging forgiveness is only possible because of what Jesus did for us.
And what does that look like? It means instead of shaming someone for wrongdoing, we choose to dislike the behavior, not the person.
It means when someone hoards supplies, we recognize they are reacting to their fears of not having enough. Fears that God won't supply, so they try to take care of things for themselves. Instead of hating those who hoard, we should instead pray for them. Pray that they realize what they do affects others. Pray that they can learn to trust in God.
They need our prayers, not our resentment.
Jesus was in excruciating pain on the cross, yet, even then he was able ask God to forgive the very ones who had nailed him to the tree. Jesus recognized that they didn't know what they were doing (Luke 23:34).
We can condemn others who hold different views and have different attitudes. In fact, it's easier to condemn them. Forgiving is much more difficult. Sometimes it is impossible. Like forgiving someone who has purposely hurt you. Or maybe hurt someone you loved. I know this kind of forgiveness. My sister was killed, and I had to get to that place where I made a decision. I could hold onto anger at the injustice, or I could release it to God. I chose the latter. I know without God forgiveness would not be possible.
Too often people withhold forgiveness because they believe forgiving someone is condoning what they did.
Jesus did not condone sin, he forgave it. He was like the judge who pronounced the sentence of "guilty." And then he took off his judge's robe and said, "I will pay the sentence."
5. Grace Is Loving
Another facet of grace is love. When we're talking about loving someone who is doing wrong, this is clearly impossible without God (Luke 18:27). Parents experience this all the time raising their children. A friend of mine, Judy, years ago told me the difference between liking someone and loving someone. And though we were just teenagers, it was a definition I have never forgotten. She said, "You like someone because. You love someone although."
We like people because they are similar. We like things because they bring us happiness, or they satisfy us in some way. But love is something we choose even though people may do things we don't like, act in ways we don't appreciate. Love is a choice. We make the decision to love.
And we can choose to love those who are making different choices than we would during a global crisis. We love because of God (1 John 4:19).
God, help us to extend grace.
A Prayer for Us in This Pandemic
Lord, you see our struggle at this time. People are scared. Some are holding it inside, others are acting out. Lord, you love all of us. You've forgiven all of us, even those who haven't accepted your Son (John 3:16). God, you know how we struggle at times with other people. Those who hold different beliefs, those who act differently than we do. Help us extend grace to all people. Stretch us, God, so we will be like your Son. Help us extend grace each day. We pray this, not because of who we are, but because of whose we are, for we pray this in Jesus' precious and Holy name. Amen.
Photo Credit: ©GettyImages/celafon
---

Anne Peterson is a regular contributor to Crosswalk. Anne is a poet, speaker, published author of 16 books, including her latest book, Always There: Finding God's Comfort Through Loss. Anne has also written and published a book entitled He Whispers: Poetic talks with God. Sign up for Anne's newsletter at www.annepeterson.com and receive a free eBook by clicking the tab. Or connect with her on Facebook.