Why 'Not Giving Up Meeting Together' Matters during COVID-19
Donna Jones

Crosswalk.com Contributing Writer

2020

2 Apr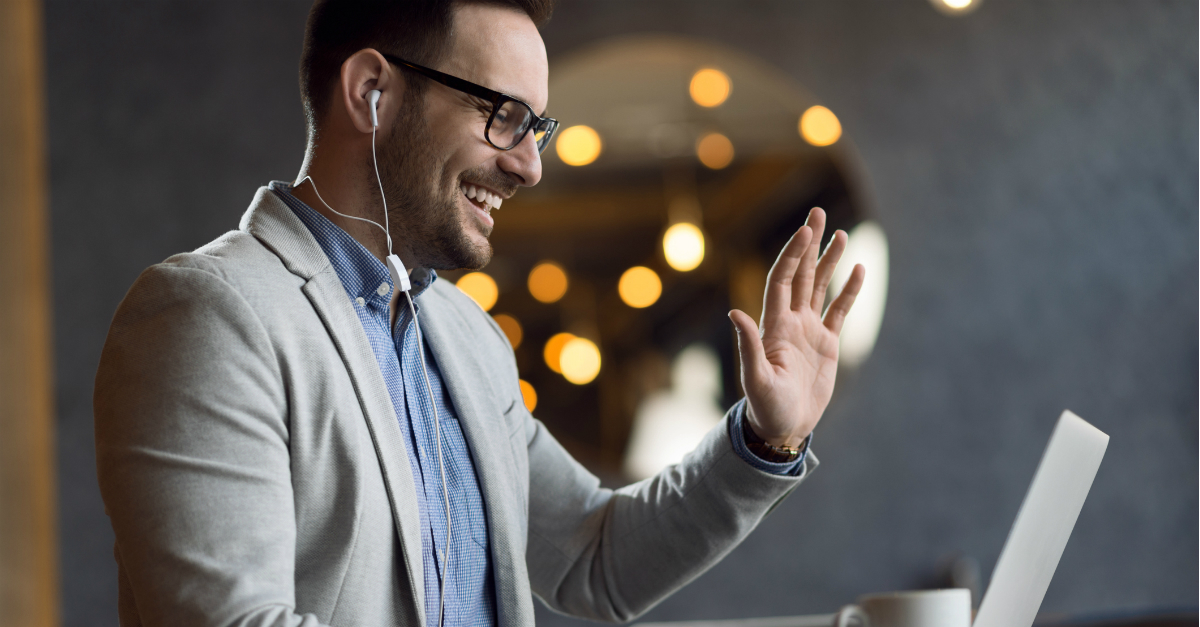 It's Sunday morning, but instead of getting dressed to go to church I'm getting ready to watch church, online.
The COVID-19 pandemic has changed the way we worship, but does this mean we should also give up on meeting together?
Hebrews 10:25 instructs us to ensure that we are "not giving up meeting together, as some are in the habit of doing, but to encourage one another—and all the more as you see the Day approaching." The mandate is clear: believers are not to give up meeting together. But what does this mean for us now? How can we keep meeting together yet still maintain the social distancing necessary to keep our communities safe and healthy?
Is heeding God's call to meet together still relevant? And if so, why?
Photo Credit: ©GettyImages/Goran13
Believers Still Meet Even If Differently

Slide 1 of 6

The simple answer is yes, we need to meet together now more than ever—even if our "meeting" looks different.

First, a little perspective: this pandemic isn't the first trial Christ's Church has faced. It won't be the last. Over the centuries, believers have endured persecution, torture, illness, starvation, and rejection. Yet through each crisis, they clung to Christ and each other.

Even today, the church not only survives, but thrives, in places where meeting together is forbidden. Believers find a way to be together because they know they must.

Of course, "being together" can look different, depending on circumstances. For example, Paul couldn't physically be with the churches he planted after he was imprisoned (a form of quarantine!) yet he remained "present" by penning letters to the churches and people he knew and loved.

These letters became the books in the Bible we know as Ephesians, Philippians, Colossians and Philemon. Though unable to be present in person, Paul found a way to stay spiritually and socially connected on purpose.

Why did Paul put forth the effort to continue "meeting" together when no one would have blamed him if he'd holed up in isolation? Why do believers who face persecution today do the same? Why do Christians walk hours to attend a church service in some parts of the world, when it would be easier to simply stay home?

Photo Credit: ©GettyImags/uberimages

Why We Need to Meet Together

Slide 2 of 6

Because people need each other. Frankly, we need each other more than most of us realize.

In my Bible, under the heading, "A Call to Persevere in Faith" I find these words:

Let us hold unswervingly to the hope we profess, for he who promised is faithful. And let us consider how we may spur one another on toward love and good deeds, not giving up meeting together, as some are in the habit of doing, but encouraging one another—and all the more as you see the Day approaching. – Hebrews 10:23-25

Why should we meet together? We meet together to help each other persevere in faith.

In fact, in my nearly three decades of ministry there is only one thing I have observed 100% of the time: when a person disconnects from the body of Christ, he or she also disconnects from Christ. It may happen sooner; it may happen later. But it does happen.

Disconnecting from Others Disconnects Us from Christ

I once mentioned this anecdotal statistic at a conference where I was speaking. A few days later I received an email from one of the attendees. She began by telling me she almost walked out of my message, but instead stayed, seething in anger. She didn't like what I said. But she also couldn't shake the feeling that it was true. For days the thought haunted her.

She went on to explain that the conference was her first time in church after years away, and although she never intended to drift away from God, she did. She shared how the Holy Spirit used my words—a (sometimes) hard to accept truth—to choose to press in when she'd rather pull away. For the first time in a long time, her presence at the conference allowed her to sense the grace and unrelenting love of Jesus.

She ended her email with a heartfelt "thank you." What is true for someone on the fringe of the church is also true for someone at its core.

When life throws us a curveball, like it has with COVID-19, even those whose faith seems unshakeable can feel shaken. We are human, after all.

Other believers help us hold unswervingly to our faith by encouraging us with their hope when we can't find our own. By reminding us of what is true, because it's easy to get swept away by what feels true. By motivating us to be our best selves when our burdens might bring out our worst selves.

The simple act of meeting together gives us access to encouragement when we lack courage, comfort when we are in crisis, counsel when we are confused, prodding when we need purpose.

All this is ours if we make it a habit to meet together. Why would we want to live any other way?

Photo Credit: ©GettyImages/eggeeggjiew

5 Easy Ways to 'Meet' Together During the COVID-19 Crisis

Slide 3 of 6

1. Simultaneously Livestream

Many churches now have their services online. While the apostle Paul had to resort to ink and parchment and wait weeks for a response, we can simply open our laptops, pull out our phones, or stream the service on our smart TV's. Let's not let easy access become an excuse to miss, but a motivator to meet!

2. Listen, Watch, Sing, and Share

Watch the whole service from beginning to end. Sure, podcasts abound, and you can hear top-notch speakers on radio or TV, but this is not the same as worshipping at a local church, with folks who know you (or could know you), love you, and care for you (or will care for you if you let them know your concern).

You need the praise and worship. You need the words of truth you'll receive from the message. You need to "see" your pastor, your worship leader, your people.

And they need to know you are there, watching, praying, engaging, commenting, serving, giving.

Let's look at three more easy ways to meet:

Photo Credit: ©GettyImages/evgenyatamanenko

More Easy Ways to 'Meet' Together during the COVID-19 Crisis

Slide 4 of 6

3. Communicate with Encouraging Emails or Posts

Communicate any and every way you can! If your church has a Facebook page, comment on anything you find encouraging or helpful. Send an email of encouragement to your pastor or someone on your pastoral staff.

Trust me, this is all new to them and they're likely out of their comfort zone ministering in a new way. If you have a need, let someone know. Don't assume and don't wait—communicate!

4. Meet via Zoom, FaceTime or Facebook Live

For smaller gatherings like Bible studies, small groups, or prayer groups, use Zoom meetings, Facetime or Facebook live. We may not be able to be with each other physically, but we can see and hear each other. Don't underestimate the value of seeing one another's faces and hearing one another's voices.

5. Call Someone and Talk Real-Time

Yes, texting is easier and faster, but we don't need quick—we need connection. A phone call is a personal way to say, "of all the people in the world, I care about you." That said, texts keep us connected, too, so keep 'em going!

Photo Credit: ©GettyImages/dragana991

What Happens When Life Returns to Normal?

Slide 5 of 6

Before COVID-19 sent us all inside, socially and physically isolated from one another, church attendance was optional for many. The thought was often, Sure, I'll go to church…if it's convenient. Or I feel like it. Or my kid doesn't have a sports event. Or I didn't stay out too late last night. The great temptation of an easy life is to live a lazy life.

But now, things are different. Our isolation has made us hungry for connection, our confusion has made us long for clarity, and our fear has made us thirsty for faith.

After COVID-19 the great temptation will be to return to our old ways of relating—for good, or for bad. Easy can lure us into lazy.

We might be tempted to continue to watch church in the comfort of our home, rather than physically participate in church near our home. Let's not make the mistake of believing that online church is optimal—it's an option when face-to-face meeting isn't possible. Because something intangible happens when people are together—really, truly—together...

Photo Credit: ©GettyImages/Rawpixel

Meeting Together Manifests Joy

Slide 6 of 6

In a recent article called Social distancing prevents infections, but it can have unintended consequences, author Greg Miller writes:

One hundred years ago, French sociologist Émile Durkheim used the phrase "collective effervescence" to describe the shared emotional excitement people experience during religious ceremonies. The same concept applies to sporting events where spectators simultaneously experience the rise and fall of emotions during the course of a game, says Mario Small, a sociologist at Harvard University. 'It dramatically magnifies the sensation for you while also reinforcing the idea that you're something larger than yourself.'

The believer in Jesus Christ, is part of something larger—much larger. We are part of an everlasting kingdom that spans all generations, over all time, for all people. We need to see it, feel it, and experience it in real life. Our kids need this experience, too—maybe even more than we do.

Let it never be said that our generation was the generation who gave up on meeting together.

Photo Credit: ©Unsplash/William White

---

Donna Jones: Donna Jones is a national speaker, author and pastor's wife who is passionate about helping people know and love Jesus in real life. She's the author of Seek: A Woman's Guide to Meeting, God, Taming Your Family Zoo and the Get Healthy Bible study series. Donna is mom to three funny, Jesus-loving young adult kids who frequently sit on her kitchen counter, just to chat. Connect with Donna and find out about her free online Bible studies at www.donnajones.org or on Instagram @donnaajones.