5 Reflections Following a High-Profile Suicide
Dr. Audrey Davidheiser

Crosswalk Contributing Writer

Updated

Feb 18, 2022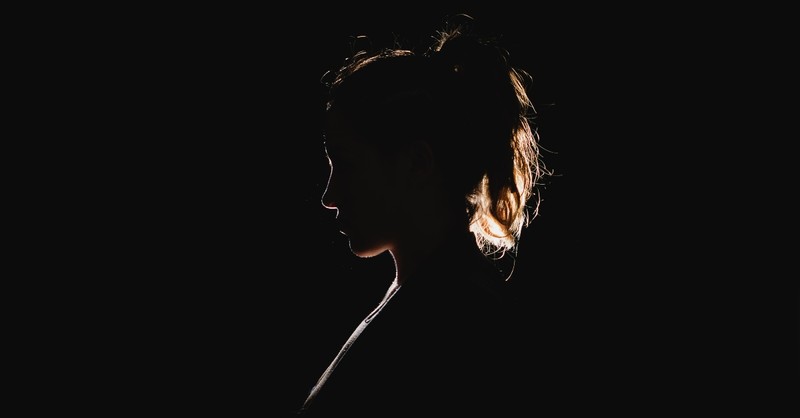 Cheslie Kryst, the winner of the 2019 Miss USA pageant, was beautiful, bubbly—and, at 30, committed suicide.
The announcement mashed me into a mess of emotions. Curiosity combed the internet for more news coverage. I watched her interviews and video clips in anguish. But then an article linked to her social media account, where a phrase amplified my agitation.
Kryst had announced "God first" on her Instagram profile.
Perhaps the world didn't recognize her as an outspoken Christian, but if she meant what she said about putting God first, I'd consider her a sister in Christ.
Any suicide is tragic. But when committed by a Christian, it evokes more questions. How could this have happened? Could the body of Christ have done more to prevent it? What can we do better?
The point is not to condemn anyone who died through suicide, Christian or otherwise. Titus 3:2 prohibits us from speaking evil of any one. Besides, criticizing never helps.
Rather, I ponder Kryst's shocking story in the spirit of Proverbs 24:32: "Afterwards I reflected, I looked that I might receive instruction" (Brenton Septuagint Translation).
Said instruction is paramount to prevent further premature deaths.
My reflection so far has led to the following lessons:
1. Depression Is a Disease
The late model's mother revealed how Kryst had been battling depression privately. The Department of Health & Human Services estimated that of all the people who committed suicide, about 60% had suffered from mood disorders, including major depression. Indeed, clinical depression is a debilitating disease that deserves as many intentional interventions as diabetes or any other physical illness.
Elsewhere I've written on how family and friends can help depressed loved ones escape the lure of suicide. Can we be honest, though? Supporting someone with mental illness can be taxing. Maintaining persistent peace for a month or two may be doable, but if the depression lingers on, it's hard to remain supportive.
Kayla Stoecklein courageously shared this struggle with the world after her husband, Andrew, committed suicide. When Andrew exposed his suicidal feelings, the moment caught her at the end of a long day.
His honesty met an exhausted, empty shell of a mom and wife.
Instead of responding with patience the way she would've liked to do, Kayla snapped at him—and still regrets it.
(In case you're reading this, Kayla, I'm sorry for your loss. Thank you for wrestling through this difficult topic with such grace.)
Can you resonate with Kayla's pain? If you catch yourself dismissing depressed loved ones with a "get over it" attitude or asking them, "where's your faith?", please don't delay to apologize. Ask permission for a do-over so you can shower them with more empathy. Depressed individuals could be driven to plot their own deaths if they believe the world would be better off without them; so, practice transparency. Assure them you're rooting for them—as is God (Romans 8:31).
Please refuel yourself on a regular basis. Fellowship with the Lord. Add a self-care routine. Acknowledge your own mental health needs. These will refresh you as you continue the important role of being your "brother's keeper" (Genesis 4:9).
2. Words Can Wound
About a year before her death Kryst penned a transparent essay about trolls who littered her social media posts with vomiting emojis, symbolizing their scorn about her unattractiveness.
But there must've been something wrong with these trolls. This successful lady won a beauty pageant. What, did her ethnicity offend them? Or was it her muscular build?
In the spirit of remaining brutally honest, however, let's swivel the spotlight our way. Our own words carry equal potential to harm others. (Yikes.) Whether we spew hatred online or in person, it will spread vicious seeds—and it's only a matter of time before those seeds return with a destructive harvest (Galatians 6:8). "There is one who speaks like the piercings of a sword" (Proverbs 12:18, NKJV). Swords and hurtful words both inflict serious damage. In the succinct paraphrase of The Message: "Words kill" (Proverbs 18:21).
God forbid that on the day of judgment (Matthew 12:36-37) Jesus uncovers how our words drove any soul to suicide.
There's still time to stop that horrific scene from unfolding. Let's resolve to double down on disciplining our tongue.
3. Mistreating Emotion
God formed us in three parts: spirit, soul, and body (1 Thessalonians 5:23). The soul, in turn, contains the mind, will, and emotion. So, when an email from a major managed care company greeted me with "refresh your mind, body, and spirit!", I frown at the missing component—emotion. (The same organization insists they're available to serve the mental health needs of their members, but don't expect me to sign up.)
When spiteful words pierce us, popular ways of responding—like the "fake it until you make it" mantra—often exacerbate matters. Even if our behavior successfully fools others into thinking we're okay, deep down, we're only accumulating more hurt.
How so?
First, the original wound is still gaping; second, because we've ignored it and pretended that nothing's the matter.
Learn to treat hurt feelings like you would a close friend—in other words, by listening non-judgmentally. Ask yourself, what caused this pain? Why does it hurt so much? Don't come up with a canned answer (such as by explaining away the injury, because "anyone would feel hurt by this") or belittle yourself in the process ("you're such a crybaby!"). Ask these questions with genuine curiosity and in time, the answers will come.
Sounds hard? The next point should help.
4. The Right Therapy Modality
Just because someone claims they're in therapy doesn't mean they're working through the emotional wounds we all carry to one degree or another. That's because, to borrow Paul's expression in 1 Corinthians 6:12, not all therapy modalities are helpful. Therapists are trained in many different theories and practices. Not every professional highlights the role of emotions in mental health—some target changing the mind while others, behavior.
Remember the crucial need for self-care from earlier? Getting a skilled therapist is an excellent way to do so. Whether the goal is to find a professional for you or the depressed individuals you love, feel free to consult this brief questionnaire to interview potential therapists.
What is your credential? Professionals with doctoral-level degrees (PhD, EdD, or MD) have completed the most rigorous formal training to earn their credentials compared to Master-level practitioners.
How long have you been practicing? Licensed therapists may charge more, but they possess more experience and clinical wisdom compared to non-licensed therapists.
What is your approach? Listen for whether they reference emotional healing. If not, interview the next one.
Are you open to working with Christians non-judgmentally? Focus on the Family's Christian Counselor Network lists a number of Christian therapists around the nation. If you can't find a Christian therapist, however, it may be worth the try to hire a qualified candidate who won't criticize or condemn your worldview.
Finding the right therapist can be fastidious, but don't give up.
5. Suicide's Other Victims
After Krysts' suicide, her mother admitted, "I have never known a pain as deep as this. I am forever changed." Her sentiment belies the considerable burden relatives and friends bear after a suicide. Some survivors carry a lifetime of guilt while others can't seem to evade the same temptation to end their own lives.
The Hemingway family illustrates suicide's multigenerational reach. Seven members of this family died at their own hands, including Ernest, the legendary novelist—and Margeaux, one of his granddaughters.
Suicide kills more than just the person who did it.
If you've struggled with mental illness or the desire to end it all, please fight to stay in the fight. Do this for your sake and the Margeaux's in your family. The long battle may fatigue you, but there are reinforcements around. Just invite their help:
In addition to crisis resources cited above, the National Alliance on Mental Illness (NAMI)'s website provides leads on support groups and nationwide peer-run hotlines.
Final Words
We may not be privy to all of the whys surrounding suicide. But whether those details are available to us or not, let's respect the privacy of those who have passed. Let's reserve their final moments as belonging to only them and their Lord.
And let's focus on working out our own salvation with fear and trembling (Philippians 2:12).
Photo Credit: © Unsplash/Molly Belle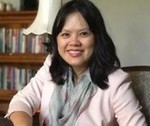 Audrey Davidheiser, PhD is a California licensed psychologist, certified Internal Family Systems (IFS) therapist, and IFSI-approved clinical consultant. After founding and directing a counseling center for the Los Angeles Dream Center, she now devotes her practice to survivors of trauma—including spiritual abuse. If you need her advice, visit her on www.aimforbreakthrough.com and Instagram @DrAudreyD.
Related podcast:
The views and opinions expressed in this podcast are those of the speakers and do not necessarily reflect the views or positions of Salem Web Network and Salem Media Group.
Related video:
Thumbnail courtesy of Canva.com Stock footage courtesy of soundstripe.com