Autumn at Our House: Skip Halloween for a Hallelujah Night
Karen Ehman with Kelly Hovermale & Trish Smith

Authors

2012

28 Sep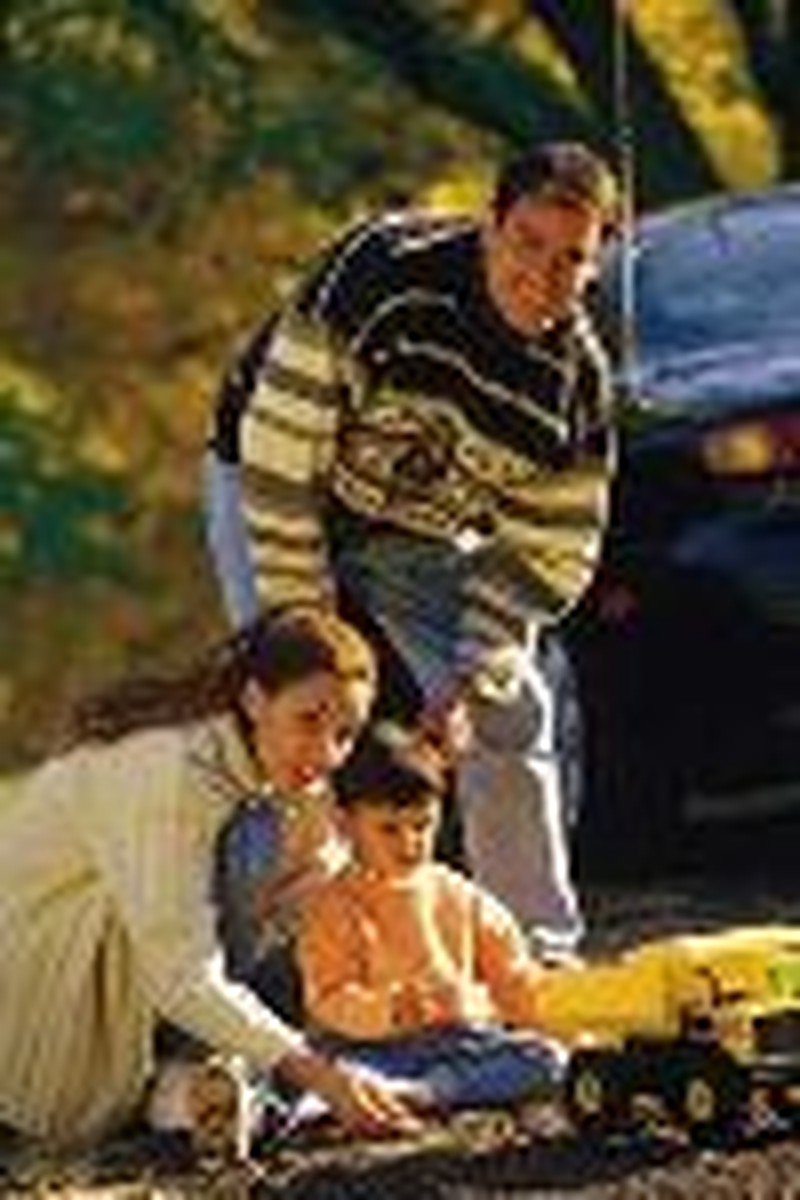 Every year, I get that old familiar feeling when the first crisp fall day arrives. It's a warm feeling of nostalgia for a simpler, beautiful time when I could smell the burning leaves, feel the wool of my brown and green Tartan plaid skirt itching my legs, and hear the radio faintly cranking out an early 1970s tune. I had the vibrant colors in my box of thirty-two perfectly pointed Crayolas, and my mind teetered between two very crucial topics: who would be my new teacher and what costume would my mom sew for me this year?

It's fall flashback time, and it always makes me wonder if today's children would remember the same happy feelings I had doing simple things like walking among the changing autumn foliage and enjoying natural pleasures like the taste of an apple freshly picked from the tree.

I know we can never replicate the memories we have. Many of today's children are homeschooled or celebrate Harvest Festival instead of Halloween. My family has made some of these same choices. And yet...

One year my fall flashback occurred as my three children and I were taking an afternoon stroll in our small Midwestern town. We rounded the corner to the library and were met by the most glorious maple tree that had already turned a bright, golden yellow. The very first tree to change color, it stood out from the others still sporting their summer green. "Mom, look!" Mitchell said. "Ooooohhhh!" baby Spencer cooed. "Can we take home some leaves?" asked Mackenzie.

Before answering, I paused for a moment remembering vividly my own autumn as a child. I then looked down at my own children, their pockets now stuffed full of leaves, and wondered just what kind of fall memories I'm making for them. "Sure," I said. "Grab a bunch. We'll hang them in the front window."

Back home, with the baby down for a nap, we got out the wax paper and iron and set to work filling our front window with beautiful pressed maple leaves. As we hung each one, I realized there's plenty I can do to help my children see the beauty in God's creation as the seasons change. There are orchards full of fruit waiting to be picked by chubby little hands, hot dogs waiting to be roasted by children with hungry tummies, and precious teens waiting to open up and talk to you as you take an evening stroll.

As that fall turned to winter, I reluctantly took down the golden leaves we'd pressed. I'm determined not to let the memory of that day fade. I've saved our pressed golden leaves.

The next autumn I hung them once again in our picture window just as the mail arrived via our mailman, Mr. Brown. "How beautiful!" he exclaimed. "Takes me back to the time the wife and I pressed leaves with out own kids years ago! Oh, how they loved that!"

I'm not the only dreamer.

Skip Halloween for a Hallelujah Night

For an alternative to Halloween, hold a church-wide Hallelujah Night. Children can come dressed as their favorite Bible character or Christian missionary of old. Or they can get creative when it comes to playing out the Bible theme.

We've seen entire families each with a different fruit costume and - viola! - the fruit of the Spirit! One youngster tied up his Beanie Babies on a rope and let them trail behind him two by two. He was - you guessed it - Noah! The most clever getup: a woman dressed in red flannel pajamas, red socks, and a red stocking cap. On the front, in black, she sported a big letter C. What was she? The Red Sea, of course!

You may wish to have carnival-style games and prizes, a cake or cookie walk, and of course donuts and Hot Spiced Cider (see recipe below) for refreshments. Other ideas:

• Hold a pumpkin carving contest. But for a twist, the carving must be based on something from the Bible. How about a candle, based on Psalm 27:1, "The Lord is my light and my salvation - whom shall I fear?" Or what about a cross to symbolize the cross on which Jesus Christ died for us?

• Host a "Trunk or Treat" time. In the parking lot of your church, have folks park in a circle with trunks to the inside of the circle. Open your trunks and place your Hallelujah Night candy inside. Have kids travel around the circle saying, "Trunk or Treat!" What a safe, memorable evening you'll have!

Hot Spiced Cider

10 cinnamon sticks, broken up
1 teaspoon whole cloves
2 tablespoons whole allspice
2 quarts apple cider
1 quart water
1 orange, sliced

Mix the first three ingredients in a small bowl. Cut three 7-inch squares of cheesecloth and layer them. Place the spice mixture on top. Gather the four corners and tie with string. Place the spice packet in a large saucepan or slow cooker. Add liquid and orange slices and heat until warm, but do not boil. Serve warm.

---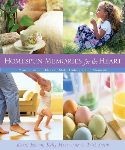 Adapted from Homespun Memories for the Heart: More than 200 Ideas to Make Unforgettable Moments by Karen Ehman, Kelly Hovermale, & Trish Smith. Used by permission of Fleming H. Revell, a division of Baker Publishing Group, copyright © 2005. All rights to this material are reserved. Materials are not to be distributed to other web locations for retrieval, published in other media, or mirrored at other sites without written permission from Baker Publishing Group. www.BakerPublishingGroup.com.