4 Ways to View Your Struggles as Blessings in the New Year
Cortni Marrazzo

Crosswalk.com Contributing Writer

2020

16 Jan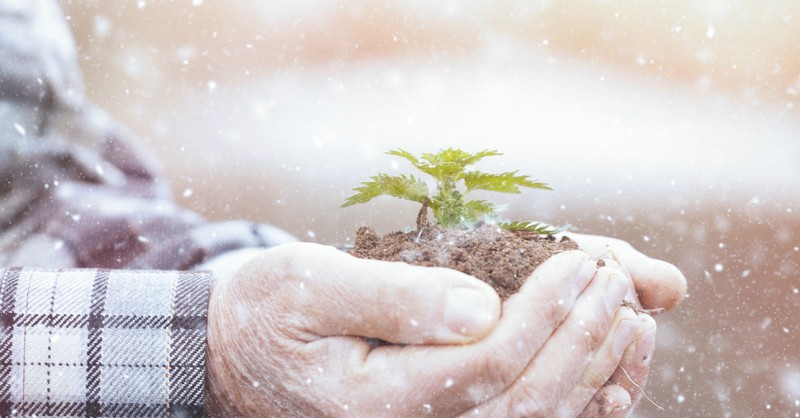 At each year's end, I reflect by writing a list of my biggest struggles, as well as my biggest blessings from that year.
Typically, the struggles that are on my list in one year, end up being on the blessings list in a later year. But in this past year, I happened to see some fast turnarounds on many of struggles.
Seeing so many things listed as both struggles and blessings on the same page really caught my attention. It's a beautiful reminder of how God can transform struggles into blessings.
If you've been through struggles and would like to celebrate your blessings, here are four ways to find joy in the hard times we all face.
1. Look Back
But then I recall all you have done, O Lord; I remember your wonderful deeds of long ago. – Psalm 77:1
One thing you can count on when it comes to your struggles, is that they are temporary. Another thing you can count on, is that it usually doesn't feel that way when you're in them. It's normal to feel like the tough situation you're facing will last forever. Especially when it feels like it has already been forever that you've been facing it!
To gain a different perspective, it's helpful to look back at a different struggle you've faced in the past that has resolved, and remind yourself how God brought you through it. That situation didn't last forever, and neither will the one you are currently in.
Looking back and remembering what God has done for you in the past helps you get your focus off of your current circumstances and onto a God who is bigger than the here and now.
Practical idea:
Come up with a way that can help you remember how God has worked good out of struggles in your life. It could be a gratitude journal, or a jar filled with reminders on scraps of paper, rocks, popsicle sticks, or anything similar. Having a physical object you can go to that will remind you of the blessings of God will help you keep these front and center in your life.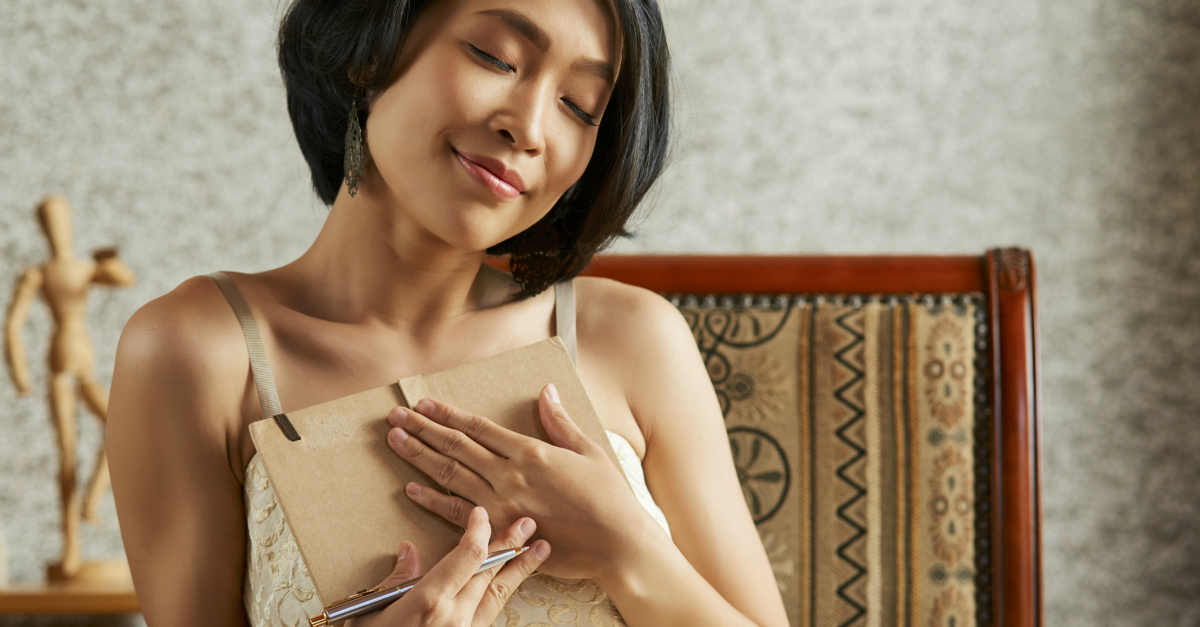 Photo Credit: ©GettyImages/DragonImages
2. Practice Thankfulness
Give thanks in all circumstances; for this is the will of God in Christ Jesus for you. – 1 Thessalonians 5:18
Remembering the miraculous things God has done for you is important, but making sure to thank Him for those things will take your faith deeper. Being thankful helps keep you from taking His blessings and miracles for granted. It's a constant reminder that God gives many blessings that none of us 'deserve' or 'earn.'
Being thankful can also help you feel better physically and emotionally. A recent Harvard Medical School study showed that "Gratitude helps people feel more positive emotions, relish good experiences, improve their health, deal with adversity, and build strong relationships."
Practical Idea:
Make it a practice to audibly thank God for at least 5 things every day. You can say them out loud to yourself during your quiet time, tell a friend, or encourage your whole family to each do this at dinner time each evening. Speaking your thankfulness out loud helps your brain to retain it and helps bypass negative thinking.
3. Remind Yourself of God's Truth
For whatever was written in earlier times was written for our instruction, so that through endurance and the encouragement of the Scriptures we might have hope and overflow with confidence in His promises. – Romans 15:4
Whether you grew up in church and have listened to thousands of sermons, or you are new to Christ and still learning the Bible, it can be easy to forget the encouraging truths of God's Word in our day to day struggles and pressures. Despite graduating from Bible school and studying the Bible for over 20 years, I still experience times when I draw a blank on where to look in the Bible to find encouragement for a difficult situation.
The practice of writing down encouraging Scriptures as I come across them and disciplining myself to read them regularly has helped me tremendously. I initially struggled with this concept because I tend to get bored with repetition and reading the same Scriptures over and over, but I realized that repetition of God's Word is better than the repetition of discouragement in my life.
Practical Idea: Start a list of your favorite encouraging Scriptures and put that list in a place where you can access it regularly. I keep my list of my favorites on a Google Doc so I can access it from my phone, my computer, or anywhere I have internet access. It helps me to focus on God's promises no matter where I am and what situation I find myself in. If you need help finding some good Scriptures, you can Google the term "encouraging Scriptures" to get you started.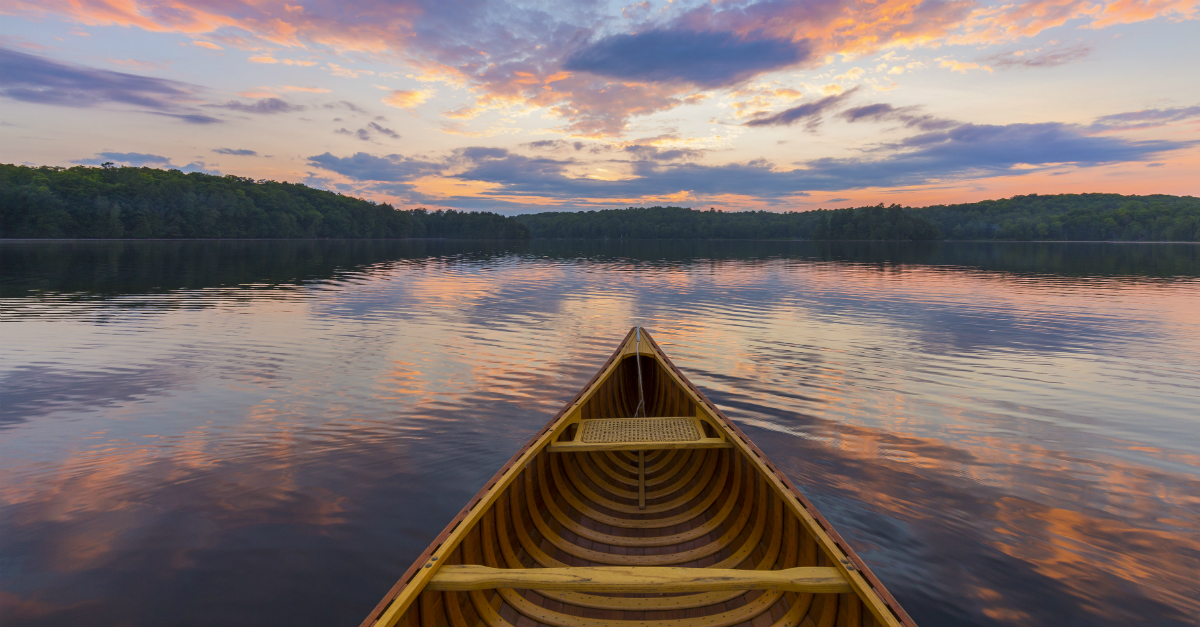 Photo Credit: ©GettyImages/Brian Lasenby
4. Look Forward
And we know that in all things God works for the good of those who love him, who have been called according to his purpose. – Romans 8:28
While looking back is important in helping you see your struggles as blessings, looking forward can be just as important. When you look forward to a better future, it gives you hope and reminds you that God wants to use your difficult situation for your good.
As much as they are not enjoyable, struggles actually help us grow. I love the way Craig Groeschel explains this in his book Hope in the Dark: Believing God is Good When Life is Not:
"Peaks are nice, but you don't see many farms on mountaintops. Why? Because things grow better in valleys. Your time in the valley may not be pleasant, but it's in the valleys of life that you grow closer to God and stronger in your faith."
As much as I want to experience growth during the good times of life, my biggest growth always happens as a result of struggles in my life.
Practical Idea:
Take 5 minutes a day to intentionally visualize positive future scenarios in your life. You could think of what it will be like when your current difficult circumstance is resolved and behind you, or what it would feel like to finally receive the thing for which you are believing.
Or perhaps you can even imagine yourself having a completely different outlook and attitude in the midst of the same struggle you are currently facing.
It's naturally easy to meditate on what's hard in our lives and think about ways it could get worse. But when we discipline ourselves to flip that script and meditate on the positive possibilities, it lifts our spirits and gives us hope.
Photo Credit: ©GettyImages/bfk92
---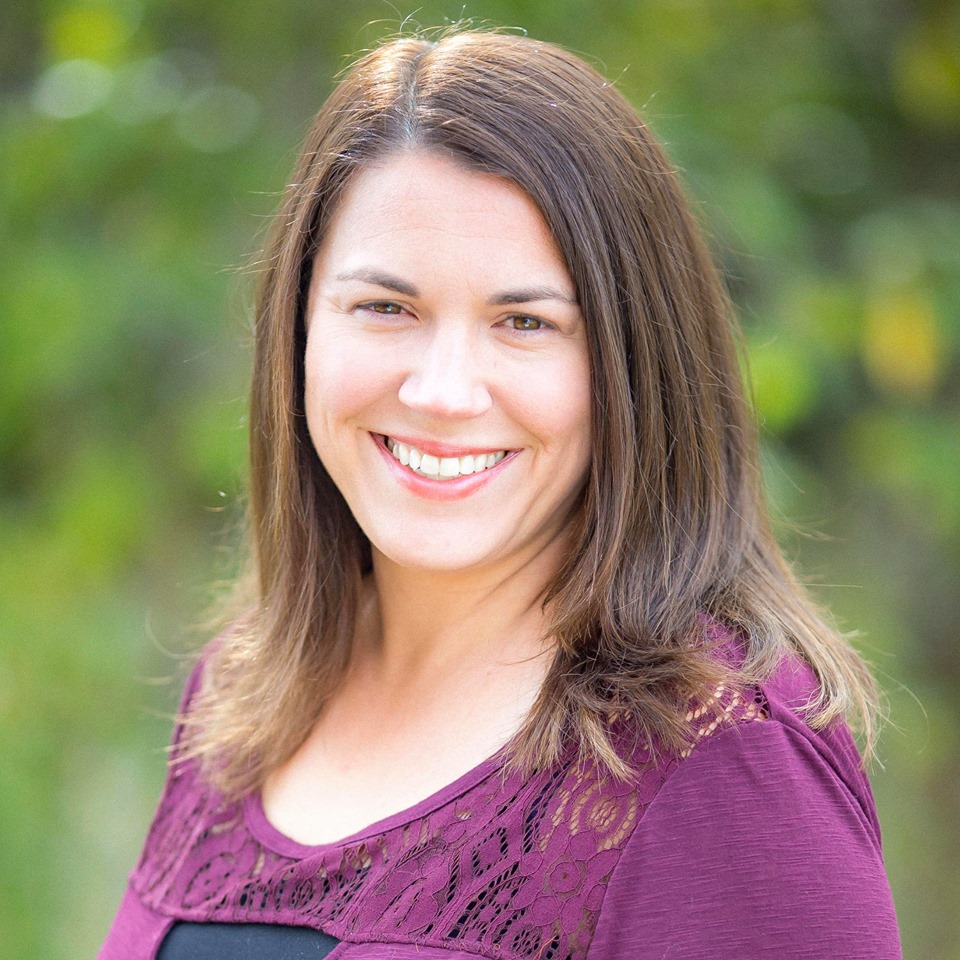 Cortni Marrazzo lives in Spokane, WA with her husband Jason and their two elementary-age sons, one of which has special needs. She has a Degree in Biblical Discipleship and has a passion for encouraging and inspiring people toward God's Word through writing and speaking. You can find more of her writing and contact her at www.Cortni.Marrazzo.com, on Instagram, or on Facebook.