48 Hopeful New Year Bible Verses to Celebrate the New Year
Kristi Cain

Contributing Writer

2021

30 Dec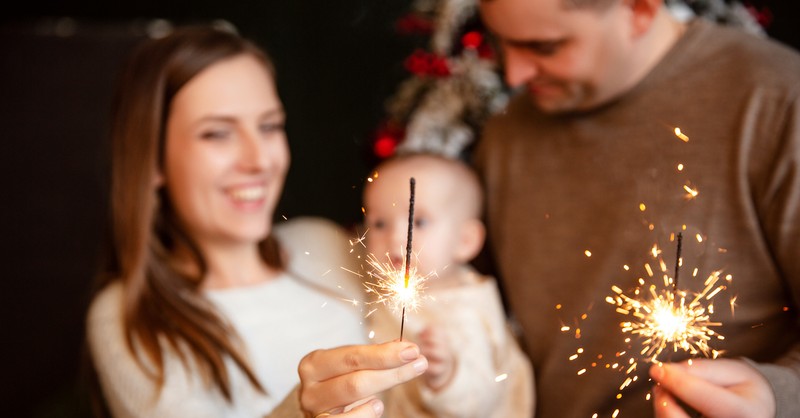 After 2021, we are all ready for a little more hope in the New Year. And what better place to start than with hopeful New Year Bible verses to guide us?
Hope can be a frightening prospect when so much has let us down for so long: our state of public health, our economy, and our faith in a society that seems broken in far too many ways.
But as Christians, we have a hope greater than anything our mortal world can offer. A hope that springs eternal from the one who will never forsake us. The only power strong enough to work all things for the good.
So as we look to a new year of renewal, let's take a moment to consider where our true hope comes from and draw strength from the promises in his word. 48 verses that remind us of the new covenant, new creation, new hope, and new song that walking closely with him will bring us, no matter the road.
What Does the Bible Say about the New Year?
According to the Old Testament, New Year's is a 10-day festival in the seventh liturgical month, the September holiday we know as Rosh Hashanah and Yom Kippur (Leviticus 16:29-34). It is a time of repentance and atonement. A celebration of life and death. Sacrifice and hope.
Under the old law, the New Year was the most important time of the year to reconcile yourself to God. It was a time of atonement and cleansing of sin. A time when your name could either be inscribed in "the book of life" or condemned to death without the proper repentance rituals.
It was the kind of New Year celebrated by Jesus and his disciples. But it ended on a very ironic note in the last year of Jesus's life.
The high priest in that day, the only one approved for entry into the Holy of Holies in the New Year, was none other than Joseph ben Caiaphas, the Pharisee who rejected the life offered by our Savior and condemned him to death with the Sanhedrin he later led.
Much like the dysfunction we see in our world today, a system, even one delivered by a perfect and unerring God, quickly became broken in the hands of its human stewards.
For Christians, this signifies the birth of a new covenant and a new set of spiritual guidelines for the New Year and every day of our lives.
How Should Christians View the New Year?
While we are not bound by Mosaic law, some of the traditional New Year principles can still be relevant to our new covenant in Christ.
Although Jesus has replaced the sacrificial animals and scapegoats demanded by Yom Kippur, it is helpful to reflect on the sacrifice that was required to free us of our sins. A time to pledge death to the things that draw us away from God as we look forward to the renewal that a life aligned with him will always give us.
After the challenges of 2020, I think it is particularly helpful to let go of the despair that was all too tempting to give into and remember that we have a God who will always be greater than any giant we face. A pledge to silence the noise that distracts us from him as we renew our faith in our creator, redeemer, and helper.
And what better way to do that than by starting the year with 48 New Year Bible verses that remind us of the new covenant, new creation, new hope, and new song God has promised us?
48 Hopeful New Year Bible Verses
There are countless Bible verses on the new life and new promises God offers, far too many to discuss in a single article. However, focusing on the new covenant, new creation, new hope, and new song God promises can give us a good starting point as we look to a new year.
12 Hopeful Verses for Our New Covenant
"Thus saith the Lord, As the new wine is found in the cluster, and one saith, Destroy it not; for a blessing is in it: so will I do for my servants' sakes, that I may not destroy them all" Isaiah 65:8.
Although Isaiah is likely referring to the Jewish elect here, "new wine" is one of Jesus's hallmark descriptors of his new covenant. Therefore, Christians can be reminded that we are endowed with a spiritual "new wine" that will save us from judgment and destruction whatever the year may bring.
"Behold, the days come, saith the Lord, that I will make a new covenant with the house of Israel, and with the house of Judah" Jeremiah 31:31.
"For finding fault with them, he saith, Behold, the days come, saith the Lord, when I will make a new covenant with the house of Israel and with the house of Judah" Hebrews 8:8.
In his 31st chapter, Jeremiah describes a new covenant that will herald the Messianic era. Paul echoes these words in his letter to the Hebrews to remind the Jewish people that their sin problem has only one solution. But this is also relevant to Christians as we look to a new year. All of the woes that plagued God's people in the Old Testament and the sins that still torment us today have been reconciled by our Savior in a new and unbreakable covenant.
"For this is my blood of the new testament, which is shed for many for the remission of sins. But I say unto you, I will not drink henceforth of this fruit of the vine, until that day when I drink it new with you in my Father's kingdom" Matthew 26:28-29 (Mark 14:24-25, 1 Corinthians 11:25).
The new covenant of Jesus came at the costliest price possible: the death and blood of God incarnate, our righteous Messiah. Because of his sacrifice, we can join him in the kingdom he has prepared for us. A kingdom greater than anything we could ever imagine on earth. The New Year is the perfect time to remember that just as Jesus had to suffer to give us a new beginning, we are going to face trials that will nonetheless lead to a brighter tomorrow if we stay faithful to the covenant where our eternal hope lies.
"For God so loved the world, that he gave his only begotten Son, that whosoever believeth in him should not perish, but have everlasting life" John 3:16.
Our new covenant was the greatest act of love our world has ever known. Our creator who loved us enough to save us with the sacrifice of his only son, if only we believed in him. Knowing this should renew our hope far beyond the new year to the greater life to come. A life bought with the love and sacrifice of a father who will never forsake us.
"Verily, verily, I say unto you, He that heareth my word, and believeth on him that sent me, hath everlasting life, and shall not come into condemnation; but is passed from death unto life" John 5:24.
Even though God doesn't promise us our lives will be easy, all we have to do is believe and we can look forward to a forever life, and a forever new year.
"A new commandment I give unto you, That ye love one another; as I have loved you, that ye also love one another" John 13:34.
As we start the new year, the best way to be faithful to the God who loves us is to show that love to our neighbors. It is one of the greatest commandments of our new covenant in Christ.
"Greater love hath no man than this, that a man lay down his life for his friends" John 15:13.
This is a powerful reminder that we are loved by the greatest love of all, no matter what challenges the new year may bring.
"Who also hath made us able ministers of the new testament; not of the letter, but of the spirit: for the letter killeth, but the spirit giveth life" 2 Corinthians 3:6.
"But now we are delivered from the law, that being dead wherein we were held; that we should serve in newness of spirit, and not in the oldness of the letter" Romans 7:6.
"And for this cause he is the mediator of the new testament, that by means of death, for the redemption of the transgressions that were under the first testament, they which are called might receive the promise of eternal inheritance"Hebrews 9:15.
Paul repeats in several different letters that we are living under new covenant that replaces the old redemption statutes. Although we rarely quibble over Mosaic law, sometimes Christians get hung up on details that don't really matter in God's eyes. Maybe we don't always get ourselves together with grace or flair for Sunday services. Maybe a pandemic has forced us to miss them entirely. But Christ's sacrifice is all we need to inherit God's promises. God's spirit is our one true source of power and life. None of the outer trappings or things of the flesh are needed.
"As newborn babes, desire the sincere milk of the word, that ye may grow thereby" 1 Peter 2:2.
As we begin a new year, one of the best ways to grow in service to God is to study his word.
14 Hopeful Verses for our New Creation
"And I will give them one heart, and I will put a new spirit within you; and I will take the stony heart out of their flesh, and will give them a heart of flesh" Ezekiel 11:19.
"Cast away from you all your transgressions, whereby ye have transgressed; and make you a new heart and a new spirit: for why will ye die, O house of Israel?" Ezekiel 18:31.
"A new heart also will I give you, and a new spirit will I put within you: and I will take away the stony heart out of your flesh, and I will give you a heart of flesh" Ezekiel 36:26.
Even though we are not under Old Testament law, being faithful to our new covenant in Christ will give us a new heart and save us from death and destruction, as the prophet described.
"And the Gentiles shall see thy righteousness, and all kings thy glory: and thou shalt be called by a new name, which the mouth of the Lord shall name" Isaiah 62:2.
Being faithful to God will give us a new name and a new light to shine into the world in the new year and all the years to come.
"No man putteth a piece of new cloth unto an old garment, for that which is put in to fill it up taketh from the garment, and the rent is made worse. Neither do men put new wine into old bottles: else the bottles break, and the wine runneth out, and the bottles perish: but they put new wine into new bottles, and both are preserved" Matthew 9:16-17 (Mark 2:21-22, Luke 5:36-37).
Jesus explained that living under his grace will require us to become changed people and new creations.
"Then said he unto them, Therefore every scribe which is instructed unto the kingdom of heaven is like unto a man that is an householder, which bringeth forth out of his treasure things new and old" Matthew 13:52.
Following the teachings of Christ will make us richer and of greater value than following any other teaching, even that of the Old Testament.
"Jesus answered Verily, verily, I say unto thee, Except a man be born of water and of the Spirit, he cannot enter into the kingdom of God. That which is born of the flesh is flesh; and that which is born of the Spirit is spirit" John 3:5-6.
Being a Christian requires us to be born again as a new creation in the eternal realm of the spirit. The most important things to look forward to in the new year are not the things that belong to the world, but to God's eternal kingdom.
"The wind bloweth where it listeth, and thou hearest the sound thereof, but canst not tell whence it cometh, and whither it goeth: so is every one that is born of the Spirit" John 3:8.
If we belong to Christ, we will be free of the world. Like the wind, we cannot be held to it, no matter what the year may bring.
"Therefore we are buried with him by baptism into death: that like as Christ was raised up from the dead by the glory of the Father, even so we also should walk in newness of life" Romans 6:4.
Following Christ will put the ways of sin to death and raise us up into a higher calling and life in the spirit.
"Therefore if any man be in Christ, he is a new creature: old things are passed away; behold, all things are become new" 2 Corinthians 5:17.
Belonging to Christ will make us a new creation and a new person. We should all challenge ourselves to let Christ be the one to make us new this year, not a date on the calendar.
"And that ye put on the new man, which after God is created in righteousness and true holiness" Ephesians 4:24.
Being a new creation in Christ means striving to please God with righteous thoughts and actions.
"And have put on the new man, which is renewed in knowledge after the image of him that created him" Colossians 3:10.
Being a new creation to Christ means striving to know him better so we can reflect his image.
"He that hath an ear, let him hear what the Spirit saith unto the churches; To him that overcometh will I give to eat of the hidden manna, and will give him a white stone, and in the stone a new name written, which no man knoweth saving he that receiveth it" Revelation 2:17.
"Him that overcometh will I make a pillar in the temple of my God, and he shall go no more out: and I will write upon him the name of my God, and the name of the city of my God, which is new Jerusalem, which cometh down out of heaven from my God: and I will write upon him my new name." Revelation 3:12.
Even in the last days, being faithful to God will give us an eternal identity and a new name in his mysterious, supernatural kingdom.
12 Hopeful Verses for a New Hope
"Thou crownest the year with thy goodness; and thy paths drop fatness" Psalms 65:11.
This is the perfect New Year's verse to remind us that God is our crown of goodness and abundance for every year and that all good things we hope to look forward to come from him.
"For, behold, I create new heavens and a new earth: and the former shall not be remembered, nor come into mind" Isaiah 65:17.
In the New Year, the prophets of old remind us that we can look to a new day where all our struggles and sorrow will be behind us forever.
"For as the new heavens and the new earth, which I will make, shall remain before me, saith the Lord, so shall your seed and your name remain" Isaiah 66:22.
God is not only preparing a new world but wants to write our names into eternity with him.
"Behold, the former things are come to pass, and new things do I declare: before they spring forth I tell you of them"Isaiah 42:9.
The new year is a perfect time to remember that we have already been told of the new hope and new promises to come.
"Behold, I will do a new thing; now it shall spring forth; shall ye not know it? I will even make a way in the wilderness, and rivers in the desert" Isaiah 43:19.
Even in harsh places, even when it seems impossible, God will fulfill his promises.
"Thou hast heard, see all this; and will not ye declare it? I have shewed thee new things from this time, even hidden things, and thou didst not know them" Isaiah 48:6.
God wants us to remember his promises and put them where they belong in our lives: first above all the idols of the world.
"They are new every morning: great is thy faithfulness" Lamentations 3:23.
Even when we get discouraged, God will always be faithful to us. His blessings await us every morning if we put our focus, trust, and hope in him.
"And it shall come to pass in that day, that the mountains shall drop down new wine, and the hills shall flow with milk, and all the rivers of Judah shall flow with waters, and a fountain shall come forth out of the house of the Lord, and shall water the valley of Shittim" Joel 3:18.
"Nevertheless we, according to his promise, look for new heavens and a new earth, wherein dwelleth righteousness" 2 Peter 3:13
"And I saw a new heaven and a new earth: for the first heaven and the first earth were passed away; and there was no more sea" Revelation 21:1.
"And I John saw the holy city, new Jerusalem, coming down from God out of heaven, prepared as a bride adorned for her husband" Revelation 21:2.
"And he that sat upon the throne said, Behold, I make all things new. And he said unto me, Write: for these words are true and faithful" Revelation 21:5.
Many prophets have received visions of the new world that awaits us, but even they couldn't fully comprehend the magnitude of the new life God is planning to give us. As Christians, it is our responsibility to look to this hope above the world that competes for our allegiance and to tell others about it, as the Lord commanded the disciples and the prophets to do.
10 Hopeful Verses for a New Song
Songs are instruments of joy and praise. The hallmark of celebration. A practice the prophets describe continuing for eternity in heaven. Despite the struggles of a difficult year, God does not want to see his faithful downcast. To be filled with God is to be filled with joy. And songs are one of the greatest expressions of joy in the spirit. So perhaps the most hopeful verses of the new year remind us that God wants to bless us with an unending supply of joy and songs to share now and every new year to come.
"Sing unto him a new song; play skilfully with a loud noise" Psalm 33:3.
"And he hath put a new song in my mouth, even praise unto our God: many shall see it, and fear, and shall trust in the Lord" Psalm 40:3.
"Sing aloud unto God our strength: make a joyful noise unto the God of Jacob. Take a psalm, and bring hither the timbrel, the pleasant harp with the psaltery. Blow up the trumpet in the new moon, in the time appointed, on our solemn feast day" Psalm 81:1-3.
"O sing unto the Lord a new song: sing unto the Lord, all the earth" Psalm 96:1.
"O sing unto the Lord a new song; for he hath done marvelous things: his right hand, and his holy arm, hath gotten him the victory" Psalm 98:1.
"I will sing a new song unto thee, O God: upon a psaltery and an instrument of ten strings will I sing praises unto thee"Psalm 144:9.
"Praise ye the Lord. Sing unto the Lord a new song, and his praise in the congregation of saints" Psalm 149:1.
"Sing unto the Lord a new song, and his praise from the end of the earth, ye that go down to the sea, and all that is therein; the isles, and the inhabitants thereof" Isaiah 42:10.
"And they sung a new song, saying, Thou art worthy to take the book, and to open the seals thereof: for thou wast slain, and hast redeemed us to God by thy blood out of every kindred, and tongue, and people, and nation" Revelation 5:9.
"And they sung as it were a new song before the throne, and before the four beasts, and the elders: and no man could learn that song but the hundred and forty and four thousand, which were redeemed from the earth" Revelation 14:3.
Prayer for the New Year
Dear Lord, as we look to a New Year, help us not to look away from you, the renewer of all. Help us to be faithful to our new covenant in Christ, transformed as a new creation in your image, patient as we await the new hope of your perfect promises, and joyful in new songs of praise you earn every day of our lives.
Photo credit: ©GettyImages/Anastasia Dobrusina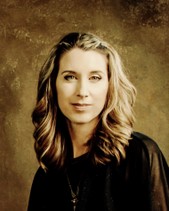 Work looks a lot like fun for Kristi Cain and includes inspirational blogging, writing fantastical stories of Christian fiction, teaching English to teens, and being able to say, "I'm a former journalist." Home is nestled in the Smoky Mountain foothills with her husband and teenage children. If you ever want a little encouragement in your day, visit her blog. You can also check out her website for her latest happenings and join her Facebook group, a lively, faith-based community.