An Immigration Fix Almost Nobody Loves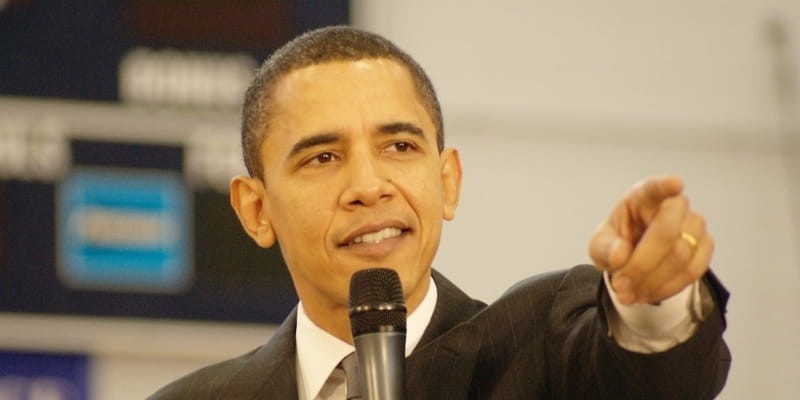 President Barack Obama on Thursday announced a sweeping executive order to change U.S. immigration laws. The unprecedented move could affect 5 million illegal immigrants, shape the 114th Congress, and alter the political landscape ahead of the 2016 president election.
The announcement follows months of Obama's promises to act on immigration after he spent years saying he didn't have the power to do so without Congress. In the protracted process, Obama managed to upset just about everyone: Republicans because he is doing it at all, Democrats for talking about it during campaign season, and Hispanics and activist groups for delaying and narrowing the action.
The "deal" doesn't apply to anyone who entered the country in the last five years and does not grant citizenship, the benefits of citizenship, or the right to stay permanently, Obama said. "All we're saying is we're not going to deport you," the president said in his 15-minute primetime speech. Obama said the move is aimed at keeping intact families with U.S. citizens, particularly parents of children who were born here and those who were brought to the country illegally as children.
Eligible persons can request temporary relief from deportation and work authorization if they register, pass criminal and national security background checks, pay taxes owed, pay a fee, and show that they are one of the following: one, the parent of a U.S. citizen or legal permanent resident residing in the U.S. before 2010, or two, an individual who arrived in the U.S. prior to 2010 before turning 16.
Every president since Dwight Eisenhower has acted unilaterally to defer deportations in some way, including President George H.W. Bush, who issued an executive order covering 1.5 million people after a legalization bill stalled in the House. But Obama's plan dwarfs previous actions in its size and scope, leading Republicans to universally condemn him for overreaching his executive power.
"When it comes to fixing our broken immigration system, the American people want a permanent solution, not a quick fix," said Rep. Cathy McMorris Rodgers of Washington state, the House Republican Conference chair person. "His decision to act alone blatantly disregards the will of the American people."
Obama said he still wants to work with Congress to pass a permanent solution that will override his executive order. He noted American support for the types of reforms he was announcing, but he didn't mention the polls that show a plurality of Americans oppose the president acting on his own; a majority want Congress to take the lead on immigration.
Whether or not it's popular, most legal scholars have said Obama's action is constitutional. Christopher Schroeder, a Duke University law professor, said current immigration law grants broad latitude to the president, and Obama is "faithfully executing the law that Congress has enacted. While I agree that this can make some people very uncomfortable, I just don't see the argument for unconstitutionality."
Most of the people who will likely benefit from the program wouldn't have been deported, anyway, since they represent a low priority for the Department of Homeland Security. DHS Secretary Jeh Johnson on Wednesday said the current illegal immigrant population is about 11.3 million, down from a 12.6-million peak in Obama's first term. He said the flow of unaccompanied minors that overwhelmed DHS last summer has slowed to 2012 levels, and Obama on Thursday pledged to direct more resources to the southern border.
The administration will continue deportations for violent criminals, those who pose a national security threat, and recent border crossers—a theoretical nod to stopping those who might make a mad dash for the border. Obama said redirecting resources away from economic migrants will deter future illegal immigration: "If you plan to enter the U.S. illegally, your chances of getting caught and sent back just went up."
But that strategy is unlikely to work, according to Victor Manjarrez at the University of Texas-El Paso's National Center for Border Security and Immigration. Manjarrez, who retired in 2011 after 23 years with the U.S. Border Patrol, told me even the discussion of legalization plans has caused spikes in traffic at the border in the past. He predicted this announcement would have the same effect. "That's going to become a magnet for others," he said. "I would suspect after today you'll start to see little surges."
Manjarrez said he would have preferred that any action focus on the structural problems with the legal immigration system, which "actually, in the long run, promotes border security." Obama urged Congress to pass reform similar to the bipartisan bill the Senate passed in July 2013 that included 20,000 more Border Patrol agents. Manjarrez told me the greatest needs are better policy in the legal immigration system and better technology on the border: "If you ask most Border Patrol folks, they'll tell you we don't need to double the Border Patrol."
From a policy perspective, Obama's action was almost the worst of both worlds: It encourages future unlawful migration without seriously addressing the structural problems. But only looking at policy fails to recognize the humanity of the current situation, said Samuel Rodriguez, president of the National Hispanic Christian Leadership Conference. Rodriguez told me he wishes Congress had taken action on immigration reform—and he still hopes they will. But, in the meantime, he is reluctantly excited the president is intervening: "Both parties have sacrificed human lives made in the image of God on the alter of political expediency."
Among other key changes, Obama's plan will end of the much-maligned Secure Communities DHS program, a system designed to deport criminals that some law enforcement officials said made local crime worse (because it kept illegal immigrants from reporting criminal activity). In its place, the administration is establishing the new Priorities Enforcement Program, saying it will achieve the same goals without breeching community trust.
Republicans have vowed a legislative response to Obama, but Democrats will maintain control of the U.S. Senate until 2015, when undocumented immigrants can being submitting applications. The move is sure to make immigration a huge political issue for the duration of the 114th Congress and could change the fault lines in the 2016 race for the White House. Potential candidates such as Kentucky Sen. Rand Paul and Govs. Chris Christie, Jeb Bush, and Mike Huckabee would be unlikely to end Obama's action, while Texas Sen. Ted Cruz would probably make repeal a cornerstone of his campaign.
Courtesy: WORLD News Service
Photo: President Barack Obama
Photo courtesy: Wikipedia
Publication date: November 24, 2014