When Is Ash Wednesday This Year? 2020 Start of Lent
Liz Kanoy

Senior Editor

2020

4 Feb

COMMENTS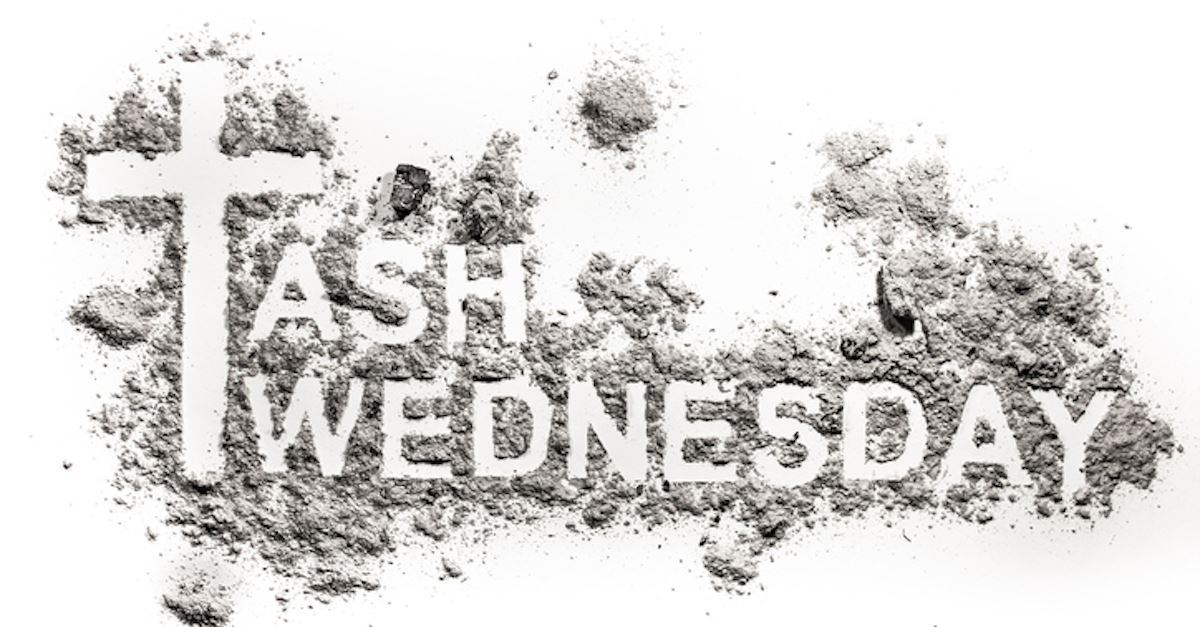 Ash Wednesday in 2020 will be on Wednesday, February 26th.
What is Ash Wednesday and What Happens?
Ash Wednesday is always 46 days before Easter Sunday and marks the beginning of the Lenten season. Lent is traditionally a 40-day fast — a reference to the time Jesus spent being tempted in the desert — that seeks to prepare the heart of the believer for the solemn remembrance of Jesus' death. It concludes and is followed by a joyous Easter Sunday celebration of the resurrection of Christ. For more information on when Lent is, visit our When Does Lent Start and End? article.
Ash Wednesday is a penitent service that uses ash to mark the sign of the cross on the believer's forehead, symbolizing our sinful nature and need for salvation. The Catholic church usually uses the ashes of Palm Sunday branches from the previous year's Palm Sunday service.
Future Ash Wednesday Dates:
February 17, 2021
March 2, 2022
February 22, 2023
February 14, 2024
March 5, 2025
Does the Bible Say Anything about Ash Wednesday?
While the Bible does not mention the celebration of Ash Wednesday or command its practice, the Bible does mention ashes and dust in several places. The use of ashes in the Old Testament onward symbolized mourning, repentance, and the frailty of humanity.
According to CatholicStraightAnswers.com, in the Catholic Church:
"The priest blesses the ashes and imposes them on the foreheads of the faithful, making the sign of the cross and saying, 'Remember, man you are dust and to dust you shall return,' or 'Turn away from sin and be faithful to the Gospel.'"
History & Origin of Ash Wednesday
Tertullian (c. 160-220) and Eusebius (260-340), early Christian authors, note in their respective works De Poenitentia and The History of the Church the practice of penitent believers covering themselves in sackcloth and ashes.
CatholicStraightAnswers.com explains,
"Eventually, the use of ashes was adapted to mark the beginning of Lent, the 40-day preparation period (not including Sundays) for Easter. The ritual for the 'Day of Ashes' is found in the earliest editions of the Gregorian Sacramentary which dates at least to the 8th century. About the year 1000, an Anglo-Saxon priest named Aelfric preached, 'We read in the books both in the Old Law and in the New that the men who repented of their sins bestrewed themselves with ashes and clothed their bodies with sackcloth. Now let us do this little at the beginning of our Lent that we strew ashes upon our heads to signify that we ought to repent of our sins during the Lenten fast.'"
Bibleinfo.com provides additional information:
Ash Wednesday "was accepted into the beliefs of the Catholic Church at the Council of Nicaea in 325 AD. The council also settled upon the 40-day fast period as the standard length to celebrate Lent. During this time period the goal of Constantine was to combine pagans and Christians into a peaceable unit within the Roman kingdom.
Even after the Council of Nicaea the beginning start date of Lent was still questioned. In 601 Pope Gregory moved the beginning of Lent from the fourth Sunday of the year to Ash Wednesday, 46 days before Easter. This changed allowed for 40 days of fasting with six Sundays counted as feast days, for a total of 46 days for Lent. Pope Gregory also instituted the tradition of marking parishioners forehead's with ashes in the shape of a cross."
Do All Christians Celebrate Ash Wednesday?
No, all Christians do not celebrate Ash Wednesday or Lent for that matter. Christians do not have to celebrate or partake in Ash Wednesday and Lenten season services and activities. There is nothing in the Bible requiring participation in the church tradition observances of Ash Wednesday or Lent. There is also nothing in the Bible about the requirement of attending Easter Sunday church services, but the Bible is clear about the resurrection and the gospel — that they are to be observed and celebrated daily as well as in communion with other saints on church days. The Bible talks about a believer's connection to their local church and how it is beneficial and necessary for learning and growth.
You can make a personal choice based on your preference of how you want to prepare your heart for the Easter celebration with your local church body. Some Christians find the Lenten fasting practice helps to keep their focus on Christ and what he has done for us; others may find the focus on fasting to be distracting and may feel that for them it puts too much focus on what they're doing. It's more important to spend daily time with the Lord than to try to keep the Lenten fast; however, if you're trying to start faithful practices like regular Bible reading and prayer time a Lenten fast may help you make sacrifices that free up time for the Lord.
What Churches offer Ash Wednesday services?
Ash Wednesday services are held in Catholic, Eastern Orthodox (starts later on March 11), Episcopal, Anglican Communion, Lutheran and several other protestant churches depending on the preference of the individual church. If your church does not offer an Ash Wednesday service and you would like to attend one you can search for Catholic, Episcopal, Lutheran or Anglican churches in your area and check service times. Many Presbyterian churches among other protestant denominations also offer Ash Wednesday services. Ash Wednesday is becoming more frequently observed in evangelical Protestant churches, but not every church will see the need to have an Ash Wednesday service and that's OK.
There is nothing wrong with churches that choose not to host an Ash Wednesday service, and there is nothing wrong with churches that do choose to observe it. If you're curious as to why your church does or does not observe Ash Wednesday you can ask your priest, pastor, elder, or deacon and they should be able to explain the preference of the church you belong to or attend.
A Beautiful Ash Wednesday Prayer
Lord, Holy One, have mercy on us. We confess our sins to you. We have fallen short of your glory and without your mercy and grace, we would be dust. We repent now. Lord, as we enter into this Lenten season, be near to us. Help us, by your Holy Spirit, to feel right conviction and repentance for our sin. Help us, by your Spirit, to have the strength to overcome the enemy.
Thank you, Lord, that Easter is coming! Death has no sting, no victory, because of Jesus! Glory and honor and praise to His name! Thank you for rescuing us. Help us keep both the weight and the joy of this season in our hearts and we move through the next several weeks. Help us bear the good fruit of your Spirit.
Thank you that the ashes on our forehead do not symbolize our ultimate reality. From dust we might have been formed, but our bodies, our spirits, ourselves, await beautiful redemption and the restoration of all things. Help us long and look forward to that day, and let it come quickly, Lord Jesus. Amen.
—This prayer is excerpted from our Christianity.com article, What Is Ash Wednesday? & Why Do Christians Celebrate It, by Kelly Givens
---
This article is part of our larger Holy Week and Easter resource library centered around the events leading up to the death and resurrection of Jesus Christ. We hope these articles help you understand the meaning and story behind important Christian holidays and dates and encourage you as you take time to reflect on all that God has done for us through his son Jesus Christ!
When is Easter?
What is Lent?
What is Palm Sunday?
What is Ash Wednesday?
What is Maundy Thursday?
What is Passover?
What is Good Friday?
What is Easter?
Photo credit: ©GettyImages/azerberber