3 Life Lessons My Mom Taught Me at Her Life's End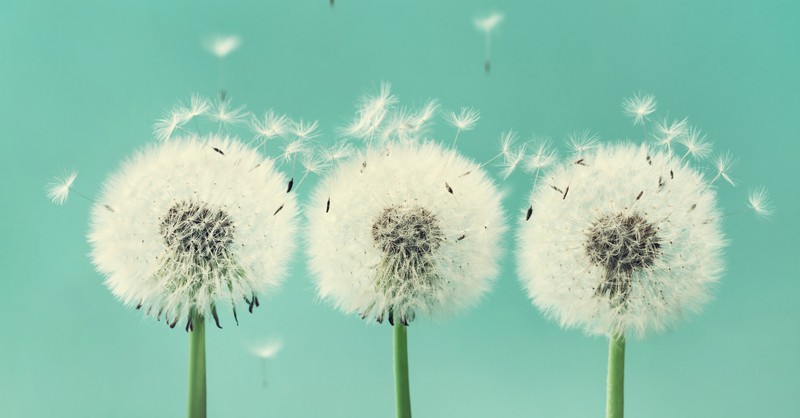 I got the call from my sister on Sunday afternoon.
An hour earlier, she had arrived at my mom and dad's house to find my mom in bed, unresponsive. My dad was in a state of shock. "Take her to the hospital!" he pleaded.
My sister and my dad got her into my sister's car, and the three made the hour-long drive to Akron General, where my mom quickly went from the ER to ICU. Her 40-year-battle with Churg-Strauss Syndrome, a horrible autoimmune condition, was nearing its end.
We thought we would have more time. My mom was a fighter.
Eleven years ago, after the damage from Churg-Strauss reduced her heart's power by half, the doctors at Cleveland Clinic miraculously brought her back from the brink. After that, she did everything she could to keep her heart, and her body, as strong as possible.
She ate right. She took her prescribed meds and a variety of supplements every day. She worked out. She danced in a senior dance troupe.
She fought. And she fought.
I flew up from Florida on Monday and went straight to the hospital. At first, it seemed that my mom was rallying. But Tuesday morning, the lead doctor in ICU gave us the news: her kidneys were failing. At first, he thought she might have a few days. But then, he told us to get everyone there as quickly as possible.
She died the next morning.
A Teacher to the End
My mom was brilliant.
She skipped the third grade and graduated high school a year early. Just after she turned 17, she enrolled at The University of Akron. Two summers later, before she turned 19, she got married. After a three-day "honeymoon" of driving from Akron to Wichita Falls, Texas, where her new husband was stationed with the U.S. Air Force, she continued her education there. When the pair returned home, she graduated from Akron—20 years old and six months pregnant.
She had three girls and a boy (me) in six years. When all four of us were in middle school or high school, my mom got her first job outside the home: substitute teacher.
But she was always a teacher. Not just for her own children and teens in high school. She was a teacher for everyone.
Outside the classroom, my mom rarely used words to teach. Instead, she taught by example. How she led her life was the lesson for the day. Every day.
As she lay dying in a hospital bed, unable to speak for the last 16 hours of her life, my mom still taught us.
Here are three things that I learned from her at the end of her life: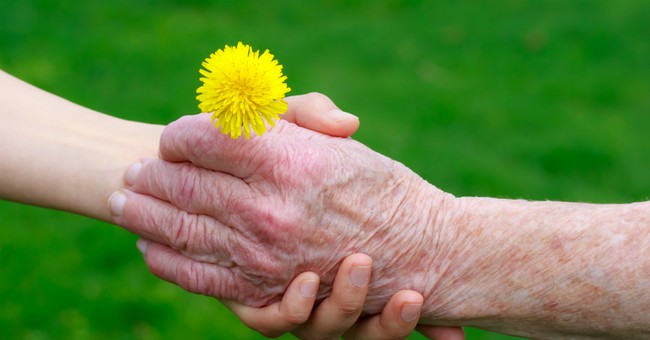 Photo Credit: ©GettyImages/Melpomenem
1. Put Others First
So if there is any encouragement in Christ, any comfort from love, any participation in the Spirit, any affection and sympathy, complete my joy by being of the same mind, having the same love, being in full accord and of one mind. Do nothing from selfish ambition or conceit, but in humility count others more significant than yourselves. Let each of you look not only to his own interests, but also to the interests of others. – Philippians 2:1-4
My mom did everything for her kids. She made our clothes. She cooked us nutritious meals, every day. She helped us with our homework. She attended our sports events, choir concerts, orchestra concerts, and every other event, even if we sat on the bench or had only a minor part.
But her care for the welfare of others extended beyond her immediate family. Far beyond.
When my oldest sister was eight and I was two, my dad took a job in Oshkosh, Wisconsin, far from Akron. My mom knew no one there. She had no support system. Even so, she began to venture outside her new home—with her children often in tow—to begin to minister to strangers.
She started by adopting a "grandmother" at the county home, visiting her several times a month. Then she began volunteering at the state mental hospital, talking to newly-admitted women while painting their fingernails.
We returned to Ohio, but we never lived in Akron again. Instead, we lived in small towns, and my mom began to increase her service activities. She joined the church choir and a community choir, with her husband and children following her lead. When she learned of the devastation of the Hmong people of Laos after the Vietnam War, my mom led an effort to adopt a Hmong refugee family. She met them at the airport, helped them settle into a new home in a new country, helped the parents obtain employment, and even gave the parents driving lessons.
When my parents became empty-nesters, my mom's level of service to others seemed to increase every year. She spurred her tiny Lutheran congregation to send over 2,500 quilts to Lutheran World Relief. The bookstore that she ran with my dad donated $50,000 worth of books to local schools. She coordinated a campaign to provide sturdy athletic footwear to hundreds of children. She made meals and led Rise Against Hunger events, both of which fed thousands of people.
From her hospital bed, before she became unable to communicate, my mom continued to serve. Her last text messages and phone calls were to make sure that bills were paid and others were able to take her place in various service organizations.
She put others first, to her last breath.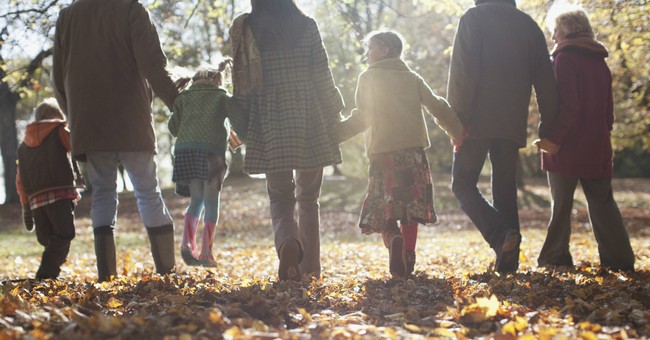 Photo Credit: ©GettyImages/Sam Edwards
2. Love Your Family
"You shall not hate your brother in your heart, but you shall reason frankly with your neighbor, lest you incur sin because of him. You shall not take vengeance or bear a grudge against the sons of your own people, but you shall love your neighbor as yourself: I am the LORD." – Leviticus 19:17-18
When she was growing up, my mom's family wasn't terribly close. She and her two older brothers got along okay, but when they became adults, they went their separate ways. One brother went to Chicago, the other to California. My mom rarely saw them. Her parents decided to become snowbirds, but her dad died during the third winter in Florida, and her mom eventually became a permanent Florida resident. My mom rarely saw her.
When she started her own family, my mom decided to do things differently. She wanted a close family—one that was close because being away from the family meant missing out on the love and joy that were found there.
The centerpiece of this philosophy was the family summer vacation to the Outer Banks of North Carolina, a 600-mile drive from our home in Ohio. In the early years, that area was not a tourist mecca. In fact, there wasn't much there. No real supermarkets. Few restaurants. Very few activities of any kind. Just a long, narrow beach and a pounding surf.
We loved it. Every day was the same there. After breakfast, we'd ride the waves until lunch, then collapse for a few hours, then go back and do it again until dinner. In the evenings, we'd play card games, tell stories or read, and go to bed.
As we kids married and had kids of our own, we took them along on the annual trek to OBX. The beach house went from six residents to 15 or more. And the eight "grandkids" grew to love the trip as much as or more than their parents did.
Sadly, there were rifts in the extended family. Some hard feelings from harsh words led a few to keep their distance. But when my mom went into ICU, everyone came. And my mom was just as excited to see an estranged grandchild as she was to see anyone else.
Her every word, gesture, and look radiated love…and healing.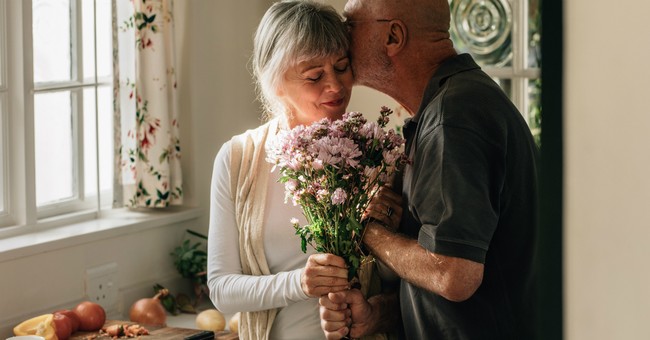 Photo Credit: ©GettyImages/jacoblund
3. Lead Others to Follow Jesus
For I am already being poured out as a drink offering, and the time of my departure has come. I have fought the good fight, I have finished the race, I have kept the faith. Henceforth there is laid up for me the crown of righteousness, which the Lord, the righteous judge, will award to me on that day, and not only to me but also to all who have loved his appearing. – 2 Timothy 4:6-8
"Preach the Gospel at all times. If necessary, use words." – St. Francis of Assisi
When my mom sensed that she had only a short time to live, she hung on for three people.
The first was my oldest sister, who lives in Raleigh. She was able to get to the hospital just after midnight Wednesday, nine hours before my mom died. She spent those nine hours at my mom's side, speaking words of comfort and love.
The second was a grandchild who was away in Boston on business but flew back as soon as she heard. She arrived a few hours before my mom's death.
The third was my dad.
He had said his good-byes on Tuesday. And he didn't want to be there to watch his wife of 63 years die. It was too painful for him.
But he knew that she wanted him there. She had one more lesson for him.
My mom always had an unshakeable faith in Jesus. My dad didn't. He had a lot of doubts. About 25 years ago, he walked away completely.
My mom didn't confront him or nag him about it. She simply modeled her faith for him. Quietly and consistently. After a decade, he started attending church with her again. And he realized that God had orchestrated their life together so that she could lead him to God.
My mom hung on until my dad arrived in ICU around 8 a.m. As he held her hand, we gathered around her bed and sang hymns to her. Then we said our goodbyes.
And she got her crown of righteousness.
---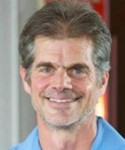 Chris Bolinger is the author of Daily Strength for Men, a 365-day daily devotional from BroadStreet Publishing. The book is available at Amazon, Barnes & Noble, Christian Book Distributors, DailyStrengthForMen.com, and on the Inspirational Reading rack at many supermarkets, drug stores, gas stations, and gift shops.