How to Understand and End Racism within Ourselves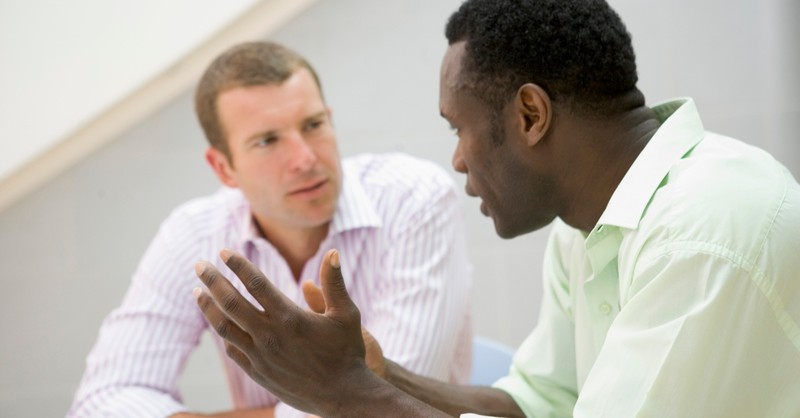 "There is no Jew or Greek, slave or free, male and female; since you are all one in Christ Jesus." (Galatians 3:28) A question continues to bumble through my brain, sometimes falling away only to later return to the foreground. This question nags at me like a child asking their parent the same question over and over again. Are we there yet? And the answer is always the same. No. Only when the child stops bringing such attention to the issue is the issue resolved. Then they arrive. My question, however, continues to resurface, not because there is no answer or that I keep asking. Instead, people around me keep asking the same question time and time again. Whether Christian or atheist, in my social circle or someone I watch online, everyone is asking the same question. How do we end racism in America?
Though many people are speaking, most offer complaints, and only a few offer solutions. I would like to rephrase the question because the solution is embedded in the Christian faith.
How do we, as Christians, end racism within ourselves?
Depending on your perspective, the answer to this question will vary, but for Christians, our answer should be the same. Should. Then again, since growing up as a brown child in a brown family in the purple state of Virginia, I've witnessed various perspectives on this topic from Christians. There were people like my grandparents who experienced segregation. Then there were those like my parents who experienced their fair share of racist encounters through verbal insults or having their home egged. And then there are people like me, who have encountered racism either through the anonymity of the web or from people who look just like me. What these anecdotes reveal is that though hate continues, the times have changed. The face of racism today is different than a generation ago.
Still, I know that there are racists in the world, in America, who will, when possible, exhibit their bias. Nor am I a stranger to those who believe systemic racism leads to the mass incarceration of brown men, or that there are people who, if given the chance, will blame all of their misfortunes on skin color. Growing into the man and Christian I am today, I understand the human condition. Sometimes we seek to help, but sometimes we seek to complain. Sometimes we seek to mend, but sometimes we seek to divide. We all have our seasons (Ecclesiastes 3).
Instead of allowing ourselves to go through this perpetual cycle of society being in an uproar about race, then later forgetting the issue existed, let's map out practical steps we can take to end racism within ourselves. While we can't change people, we can change ourselves. But before that, we need to understand what this concept of race really means.
Photo Credit: ©GettyImages/BananaStock 
---