What Can the UMC Learn from The Salvation Army?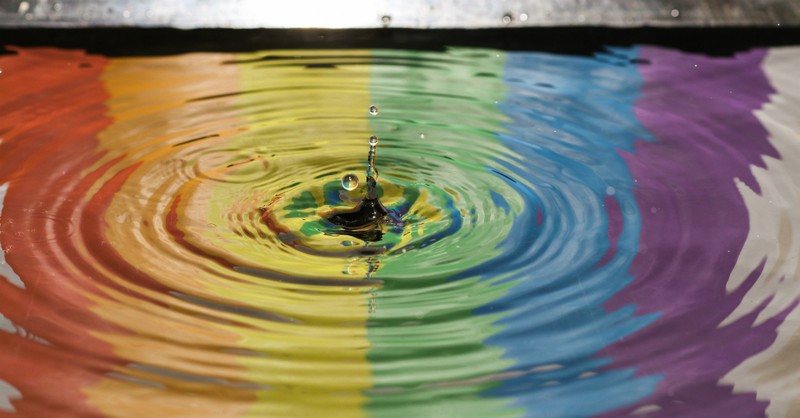 In 1972, the United Methodist Church (UMC) codified its historic stance on human sexuality by adding to its Book of Discipline a statement that "the practice of homosexuality" is "incompatible with Christian teaching."
The denomination does not ordain LGBTQ clergy, does not allow same-sex marriages in UMC church buildings, and does not permit its clergy to officiate at same-sex marriages. These stances were affirmed by the passage of the Traditional Plan at the UMC's General Conference last year.
This May, however, the UMC is likely to reverse its position.
Delegates to the denomination's General Conference are expected to approve legislation allowing "traditionalists" (those who support the UMC's historic stance on sexuality) to separate and form their own denomination.
The post-separation UMC is expected to repeal the Traditional Plan and amend its Book of Discipline to allow for same-sex marriages and ordination of LGBTQ clergy.
Before it takes these steps, the UMC may want to take a hard look at another denomination that shares its Methodist heritage and continues to maintain a "traditionalist" viewpoint of sexuality while taking a great deal of heat for that position.
It's a denomination that most people don't even know is a denomination.
It's The Salvation Army.
Salvation Army's History of Taking the Church to the Poor
As a teenager, William Booth saw first-hand the sheer poverty and oppression of England's working-class masses. He also found saving faith at a Methodist church, the Broad Street Wesley Chapel in Nottingham.
Soon after his conversion, Booth joined a few other new Christians in conducting evangelical street meetings. When the group succeeded in converting people to Christianity, Booth brought the new converts to the Broad Street Chapel.
But when the ragtag bunch sat in pews reserved for the wealthy parishioners, church leaders chided Booth and told him that, in the future, he had to bring the poor through the back door and seat them in more obscure pews.
The sting of that rebuke would shape Booth's future.
A few years later, Booth's talents at preaching were noticed at a Methodist church in London, and he began serving as a lay preacher there and at other churches. When he could not gain a full-time ministry position in the Methodist Church, Booth joined a Wesleyan reform movement and, sponsored by a businessman, became a full-time preacher for that movement.
His dynamic and even sensational methods of preaching, including on street corners in the slums, led thousands to confess faith in Christ. By the time he was 30, Booth was one of the most well-known evangelists in England.
Booth eventually became a fully-ordained minister in the Methodist Church, but he longed to return to working in what he termed the "Cathedral of the Open Air."
When the denomination refused to release him from his regular circuit work, Booth and his wife left the Methodist Church in 1861 and began conducting evangelical rallies, including open-air meetings, all over England. In July 1865, when another evangelist fell ill, Booth preached every night for two weeks at a revival in an East London slum. "I have found my destiny!" he said.
The Salvation Army: Then and Now
A chain of missions, eventually called The Salvation Army, was started. These missions distributed food and other necessities to the poor, and Booth preached wherever people would listen to him, especially on street corners.
By 1879, the Army had 81 stations, 127 full-time evangelists (mostly Booth's converts), and 75,000 services a year. The following year it expanded to the United States, where it made its mark by providing ice carts in the summer, coal wagons in the winter, and salvage crews, soup kitchens, rescue homes, employment bureaus, hospitals, shelters, and thrift shops all year round.
Today, The Salvation Army, which describes itself as "an integral part of the Christian Church," operates in over 130 countries and claims it is "the world's largest nongovernmental provider of poverty relief, serving more than 23 million in need each year in America alone."
The Army's slogan, "Heart to God & Hand to Man," reflects the goal of advancing Christianity while providing for society's downtrodden through "education, the relief of poverty, and other charitable objects."
Vocational ministers in the Army, who take on the dual work of proclaiming the gospel and managing social programs, are considered officers. After two years of intensive training at a Salvation Army college, cadets are commissioned as lieutenants and ordained as ministers, and assigned to active duty while continuing their education.
Through exemplary active duty and at least five years of additional studies, officers can rise through the ranks of captain, major, lieutenant colonel, colonel, and commissioner. An officer who marries must marry another Salvation Army officer or leave his or her officer status.
How Does the Salvation Army Address the LGBTQ Issue?
For most of its life, The Salvation Army had an unblemished positive public image. In the past decade, however, the Army increasingly has taken heat, especially on social media, for being an "anti-LGBTQ" organization.
In November, when Chick Fil-A announced that it no longer would donate to several Christian organizations that it had supported in the past, including the Atlanta chapter of The Salvation Army, gay-rights groups cheered. GLAAD, for example, greeted the announcement "with cautious optimism" that Chick Fil-A was "refraining from financially supporting anti-LGBTQ organizations."
Claims that the Salvation Army is anti-LGBTQ stem from what could be termed a "traditionalist" stance on homosexual behavior. The Army's website used to include a position statement on homosexuality that read, in part: "Scripture forbids sexual intimacy between members of the same sex. The Salvation Army believes, therefore, that Christians whose sexual orientation is primarily or exclusively same-sex are called upon to embrace celibacy as a way of life."
That statement no longer appears on the Army website, but "The Salvation Army's pastoral leaders, who subscribe to the international tenets of the church on which we are founded, do themselves adhere to a traditional Biblical definition of marriage," writes David Hudson, the Army's U.S. Commander, in USA Today.
How is the Salvation Army Dealing with Anti-Gay Accusations and Backlash?
Rather than changing its "traditionalist" stance, the Army is taking on the backlash by attempting to educate everyone, including its detractors, in the court of public opinion.
Explaining in USA Today that the Army's doors are "open to all," Hudson describes the Army as "the largest provider of poverty relief for people in the LGBTQ community." Army employees, he wrote, include members of that community, and he provides examples of Army initiatives, services, and resources that are tailored for LGBTQ people.
Others are coming to the Army's defense.
In a blog post entitled "Ýou probably have it wrong about The Salvation Army", Marcia Peiffer defends the Army because she has been "a recipient of the love, spiritual support, and acceptance of Salvation Army officers."
She writes:
And if you think you know The Salvation Army, you don't. They may wear uniforms, ring bells at Christmas time, and look traditional….but they are anything but. In fact, they are the most progressive people I've ever met – I've encountered more interracial couples in The Salvation Army than I have in any other church or nonprofit organization I've been involved with. Did you know women preach in their churches? That SA fights human trafficking around the world?
The Army, she continues, is not "anti-gay." Anything but. Citing the Army's mission statement -- "Our mission is to preach the gospel of Jesus Christ and to meet human needs in His name without discrimination." – she describes the Army as effective at fulfilling that mission. For 150 years, and counting.
Perhaps the United Methodist Church can learn from its Methodist cousin…before the "traditionalists" have to separate and start their own denomination.
Photo Credit: ©Unsplash/Jordan McDonald
---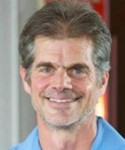 Chris Bolinger is the author of three men's devotionals – 52 Weeks of Strength for Men, Daily Strength for Men, and Fuerzas para Cada Día para el Hombre – and the co-host of the Empowered Manhood podcast. He splits his time between northeast Ohio and southwest Florida. Against the advice of medical professionals, he remains a die-hard fan of Cleveland pro sports teams. Find him at mensdevotionals.com.