Is it Biblical to Take a Vacation?
Cindi McMenamin

Crosswalk.com Contributing Writer

2016

8 Jun

COMMENTS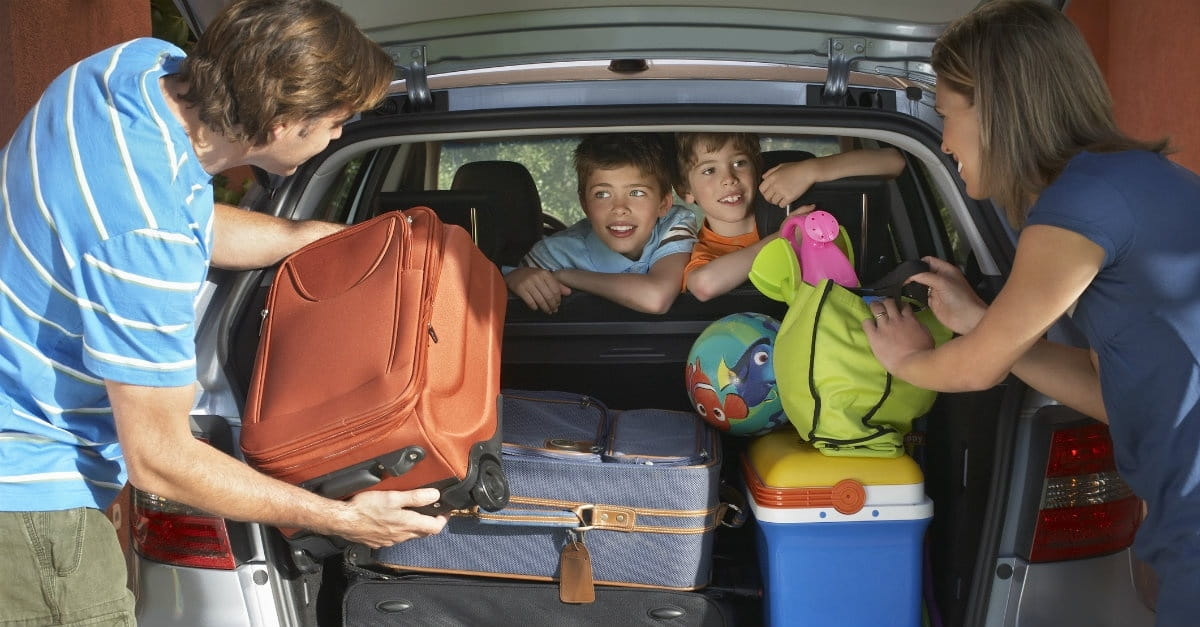 Admit it. You feel guilty, at times, for taking time off. 
With bills to pay, responsibilities to perform, and the conviction that half the world lives on a lot less than you do, you might feel like a vacation is more of a luxury than a necessity. 
But what if I were to suggest to you that it's biblical? 
If you're not comfortable with the idea of a vacation, or you rarely take one, you're not alone. A recent study showed that 40 percent of Americans leave vacation time on the books and don't use all the hours they are paid for time off, even though their employers encourage them to take the paid time off. 
And studies also show that Europeans, who work less hours and vacation more than twice the amount Americans do, are more productive in the workplace overall. 
What's wrong with us? 
Perhaps we need to look at it from a spiritual standpoint. Unless you're going to Vegas and blowing through money you don't have, or indulging in temptations that are ruining you, I honestly believe God wants you to take a vacation – a healthy, restful, soul-invigorating time away to gain perspective, become more creative, and remember what life is about.  
Here are five reasons I believe taking a vacation is biblical. 
1. Jesus was all for a "getaway."  
One of my favorite quotes of Jesus is in Mark 6:31 when He told His disciples, after a long day of meeting people's needs, "Come with me by yourselves to a quiet place and get some rest." Jesus knew His followers were drained. He knew they needed to refocus their minds and revitalize their souls and just rest and replenish, physically, too. Jesus was advocating a getaway. Throughout the Old Testament, we read of God's command for the Israelites to rest, physically, in order to exercise trust in God. If packing up and getting away, personally or with your family, requires you to trust that the job will not fall apart in your absence, or the work will not dry up without you, then take that step of faith and go. And go with Him. Jesus wanted to take His rest with the ones He loved. Take your vacation, knowing He goes with you to pour rest back into your soul. 
2. Vacation makes us better stewards.  
The vacation tradition was started by companies back in the early 20th century as a productivity strategy. They found that employees came back from their holidays reinvigorated, and they got more work done as a result. Recent studies show that American workers are far more productive after returning from a vacation, because of the fact that increased hours of sleep and decreased levels of stress (direct results of vacation) led to more productivity. Scripture commands us to be good stewards by working heartily and giving our best at what we do. In Colossians 3:23-24, we are told: "Whatever you do, work at it with all your heart, as working for the Lord, not for human masters, since you know that you will receive an inheritance from the Lord as a reward. It is the Lord Christ you are serving." Do you want to give your best for the Lord and be a great example of a child and servant of God? Take a vacation when you need it, so you can return to the job more relaxed and more productive. 
3. Vacation reduces our stress.
Stress kills the body. Literally. It prematurely ages us and leads to sleep deprivation, ulcers, anxiety and other health problems. Yet we are commanded in scripture to care for our bodies as the dwelling place of God. First Corinthians 6:19 tells us: "Do you not know that your bodies are temples of the Holy Spirit, who is in you, whom you have received from God? You are not your own." So, treat your temple carefully by giving it the rest and change of pace that it occasionally needs. Take a vacation to clear the stress out of your life and improve your health and overall well being, and by doing so, you are taking care of your body, the dwelling place of God.   
4. Vacation spurs our creativity and worship.
My favorite vacations have been the ones in which I've enjoyed the outdoors, marveled at God's creation, and experienced the wonder of what He has made by enjoying blessings at His hand. Such times have spurred creativity in me and spontaneity to worship Him. As a writer, I need creativity to develop thoughts. Teachers need creativity to continue to teach effectively. Pastors need creativity to come up with illustrations that convict and challenge. In most jobs or hobbies, if you can add a creative element you can be more productive and fulfilled with what you have created. And that is true worship -- being God's masterpiece and living out your purpose through the talents, abilities, and creativity He has given you (Ephesians 2:10).  Enjoy your time off, and enjoy it with God. You were created to love Him and enjoy Him forever. And vacation is a reminder of that. 
5. Vacation prevents burnout.
In my book, When You're Running on Empty, I wrote about how burnout manifests itself in a certain activity you're doing to the point that you've emptied the battery out. It's exactly why we need vacations – to refuel and re-energize. Are you experiencing some of the symptoms of burnout – which include irritability, outbursts of anger and cynicism? How are you treating your friends, family members, your coworkers or that stranger who ring up your morning coffee? As you make a deliberate and intentional effort to rest, gain perspective, and enjoy life, your overall outlook will be better and you will be more pleasant to be around. Jesus said the greatest two commandments are to love Him with all our heart, soul and mind, and to love our neighbors as ourselves (Matthew 22:37-39). You can better love your "neighbors" (those who dwell the closest to you), as well as those afar, by doing what it takes to re-energize your soul and avoid burnout.  
So go ahead. Book that vacation. Those you love will thank you for it. And you may find yourself experiencing more of God, as well. 
Cindi McMenamin is a national speaker and best-selling author who helps women and couples find strength for the soul. She is the author of 15 books, including When Women Walk Alone, When Couples Walk Together, God's Whispers to a Woman's Heart, and her newest, 10 Secrets to Becoming a Worry-Free Mom.  For more on her books, ministry, or free resources to strengthen your soul or marriage, see her website: StrengthForTheSoul.com
Publication date: June 8, 2016