5 Things That Will Make Your Thanksgiving Better Than Ever
Becky Kiser

Author

2018

21 Sep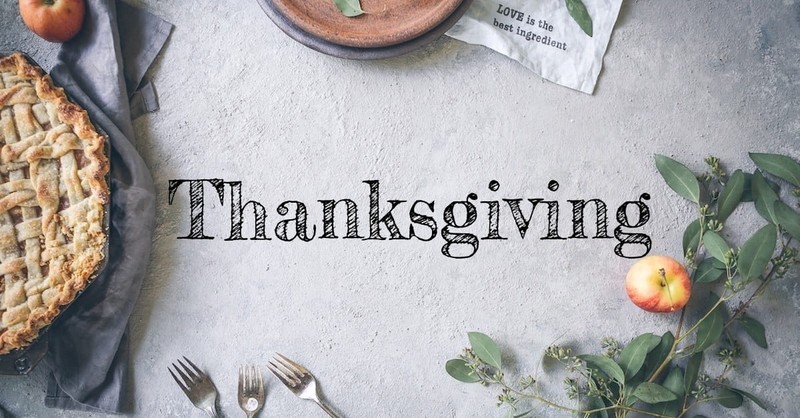 We've all been there before and know it's coming each Thanksgiving: the excitement to see loved ones mixed with knowing that Thanksgiving Day is also filled with other emotions, such as anxiety, frustration, and disappointment. We think it's just us because all we see on social media is happy, smiling families in perfectly coordinating outfits with Pinterest-worthy menus, table settings, and memories.
This is your filter-free article to let you know that you are not alone! You aren't the only one who is filled with equal parts joy and dread for this day. The truth is that most people are posting their highlight reel. We have to remember that they can't post all the other things. Sure, some might post the burned turkey because that's guaranteed to get a lot of likes and laughs. However, all the other drama (both internal and external) that comes on a day when a lot of people are all in one place isn't exactly "postable" material.
Know this: It doesn't have to be the way it's always been. Things can change. The first step to sanity is to try something new. You've all heard it said that the definition of insanity is doing the same thing again and again and expecting a different result. So let's not go insane over Thanksgiving—let's do something different this year!
Here are five ideas that will make this Thanksgiving, and all the ones that come after it, the best Thanksgiving ever: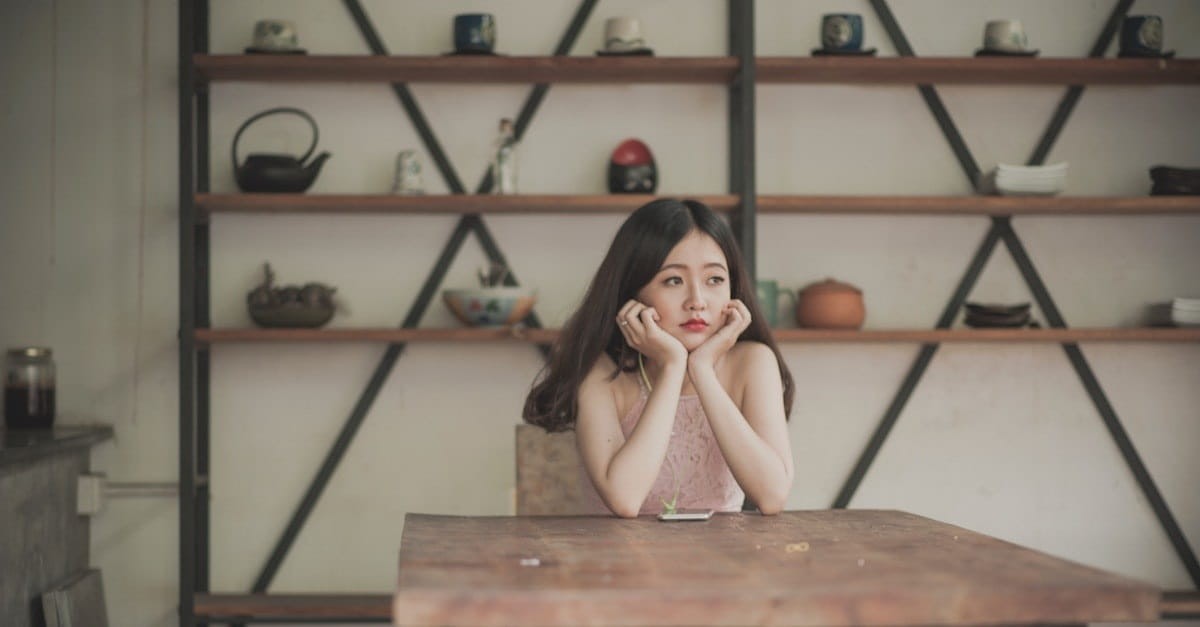 1. Have Realistic Expectations
This is actually something for you to do before Thanksgiving is here. Maybe do it the week before or on your drive there, but do not skip past this one. If anything is going to change your entire Thanksgiving, I promise you, it will be doing this activity!
A few years ago, I was with my counselor and struggling with a certain relationship. It was a cycle of constantly being disappointed. I wanted validation. I wanted to hear sympathy. And instead, I was given a solution that has been the biggest game-changer for that relationship and every other relationship I have now. My counselor looked me in the eyes and said: "Becky, you have got to have realistic expectations of what others are able to offer you. This person can only offer you so much, so stop expecting them to offer you more than they are capable of."
I didn't like hearing this. I wanted to hear that I should be hurt and angry that they don't live up to my expectations. I wanted to hear that people change and that this person might actually come around. Yes, people can change. We know that from personal experience, don't we? Jesus makes us new creations and does a redeeming work in our lives. However, some people haven't changed yet, and their change might not be on our timeline.
So now before Thanksgiving, and any holiday, I sit down and journal through everyone I'll be around that day. I ask the Lord to give me realistic expectations for them. I pray for them and ask God to help me love them well. At first, I struggled with this concept because I thought it was settling for something that wasn't the best. I felt like maybe I was giving up on them. What I've found, after years of doing this, is that it has redeemed so many relationships. I'm no longer disappointed by things that would rattle or discourage me in the past because I expect them to happen, all while continuing to hope and pray for God to change things.
Don't forget this activity; go ahead and make an appointment on your calendar before Thanksgiving to do this. Keep the appointment just like you would if you were meeting a friend for something important, because this, my friend, is so important. If this hits home for you, then check out the "Realistic Expectations" chapter inSacred Holidays where I walk you through how to do this activity and implement it in more detail.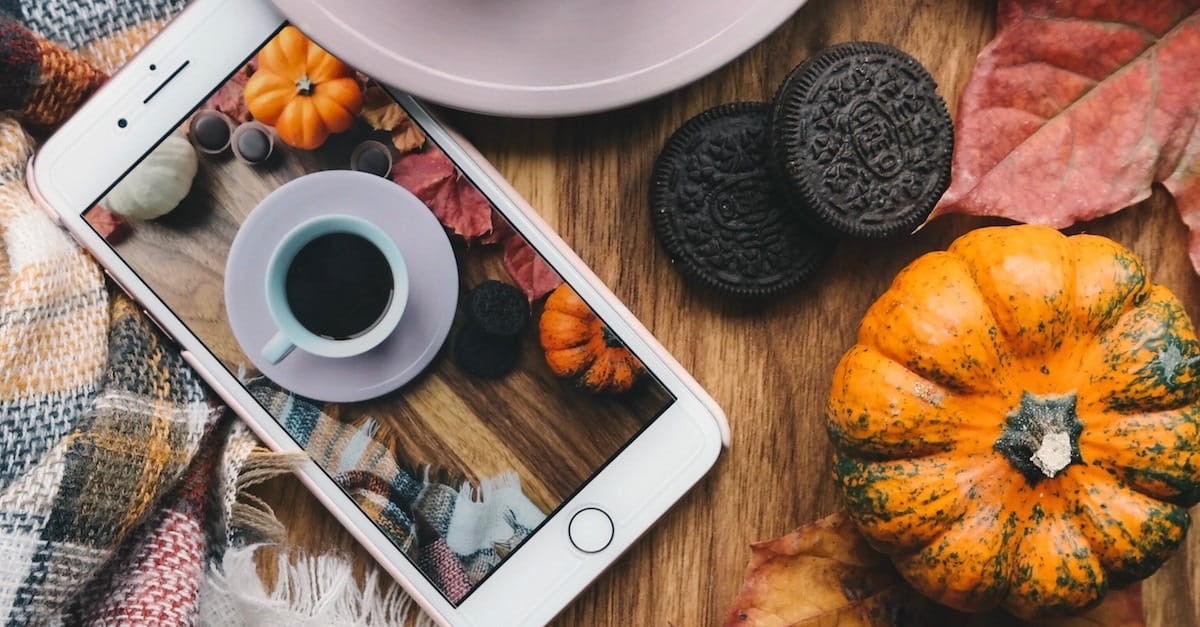 2. Put the Phones in Jail
We all have a love-hate relationship with our phones. We love them and have a hard time putting them down. Just one quick picture of this or that—or I'm just going to check this newsfeed really quick. And then we hate them because we look up, and every single person is doing the same thing. Everywhere we go people are looking down instead of up. We are missing so much of life, and we are teaching the generation coming behind us that what is happening on those screens is more valuable than what is happening in right in front of us.
Hear this: phones and all the things that come from them are very good. There are many benefits to social media, such as keeping in touch with family and friends or following your favorite author or speaker. However, if social media replaces actual socializing, then we are missing something. Social media was created to help us better connect with others, but if we forget how to connect with others in person, then we have missed the entire point.
A few years ago, I realized I struggled with this and so did a lot of the people I gather with for Thanksgiving. So, I grabbed one of my Mamaw's baskets and made a sign: "Phone Jail: Drop your phone here. You can grab it to take a quick pic, but you've got to place it back here afterward. Let's connect with actual face time today!"
Some people struggled with this more than others, but every single person in our family looks forward to the freedom from the phone for the day and getting to connect with those we love in real life.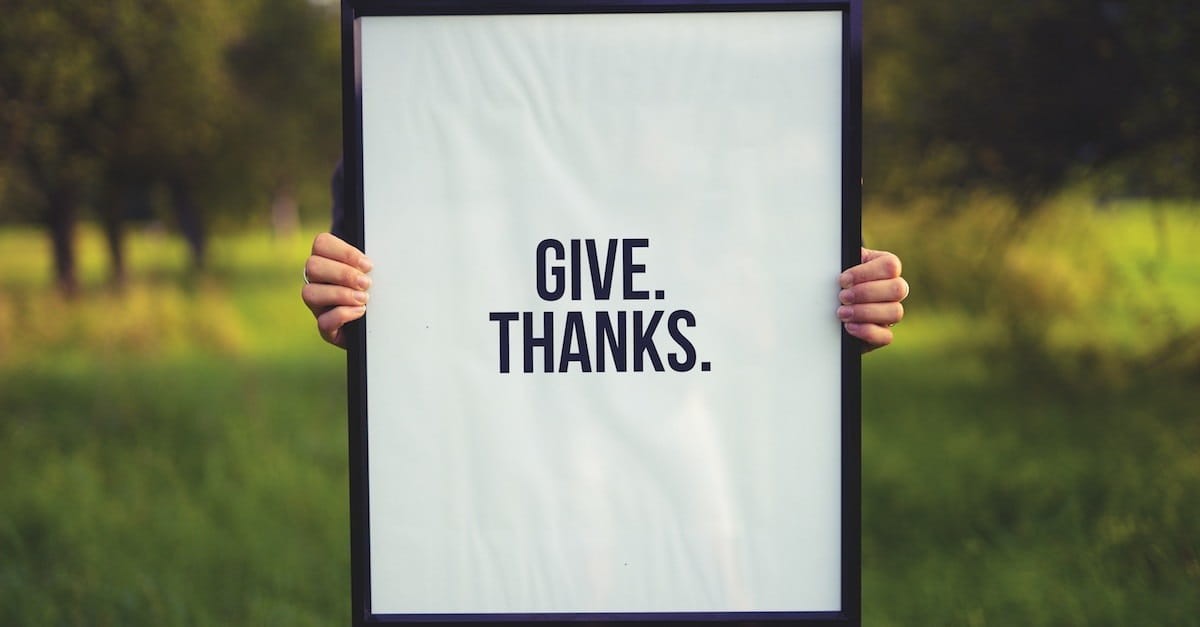 3. Share What You Are Grateful For
I think most gatherings on Thanksgiving have some sort of time where you share what you are thankful for, but here's a great little twist on the idea.
I think it's awesome to spend some part of the day sharing what you are grateful for in the present or what has happened the past year. If this isn't something you've done with your family or whoever you gather with that day, then I would encourage you to do this. Sometimes we share all circled up before we eat, other times we share once we've sat down. Either way, be sure to celebrate something you are grateful for. And celebrate with those you love the good that has come for them this year as well.
Another twist on this is to share what you are grateful for in those you are gathering with. This might be too much to do in person (and would probably make more than one person feel uncomfortable). However, if everyone is game, I love the idea of doing this in person, just wait until after you eat so you don't have any hangry (hungry + angry) people!
One year, I emailed everyone who would be at Thanksgiving and asked them to send me a word or a few sentences about each person coming that they are grateful for in them. Some sent a memory they were grateful for, and others sent a character trait they admired. I put them all on a sheet of paper and then had my kids decorate the other side, had them laminated and they were our placemats that year. This took a few hours on my end, but it's something all of us still treasure and pull out each year.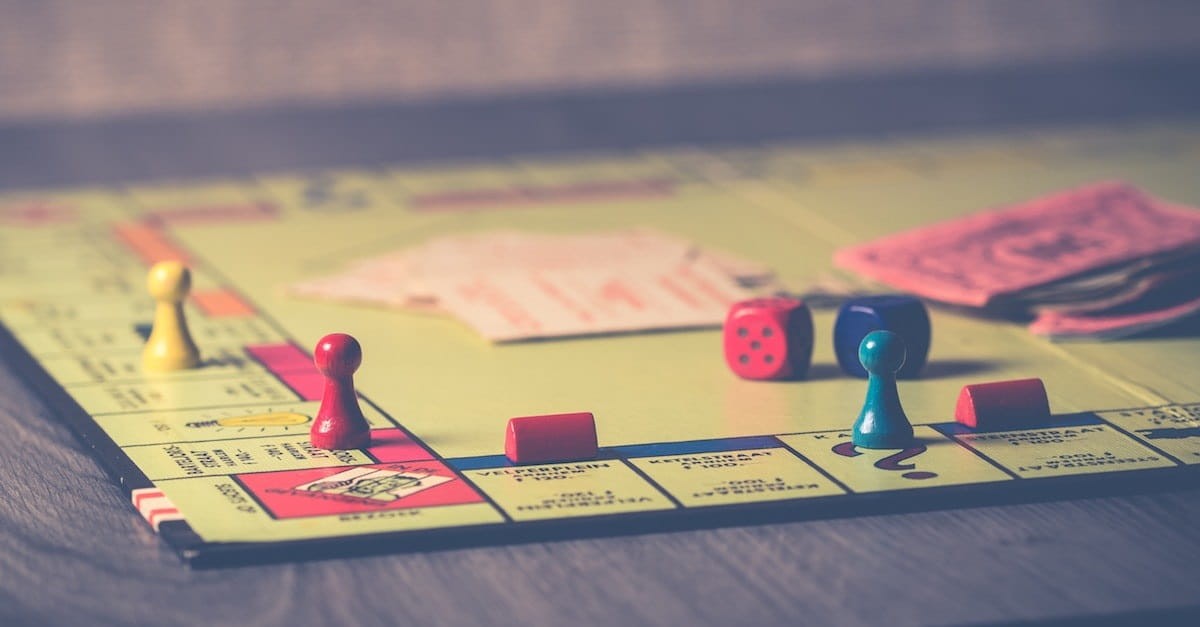 4. Play Some Games
We love games at Thanksgiving. Yes, of course, there are actual football games on too. We do live in Texas, after all, and it's just not the fall without football (or that's what people tell me anyway, ha!). One of the best ways to connect is to pull out some of your favorite games or try out a new game each year.
Some of our family's favorites are Charades, Fishbowl, Loaded Questions, Apples to Apples, Clue, Skip Bo, Phase 10, Catch Phrase, Mad Gab, and Heads Up. And we started a new tradition last year: interrogate the new guy (my cousin brought her boyfriend). I highly recommend this one!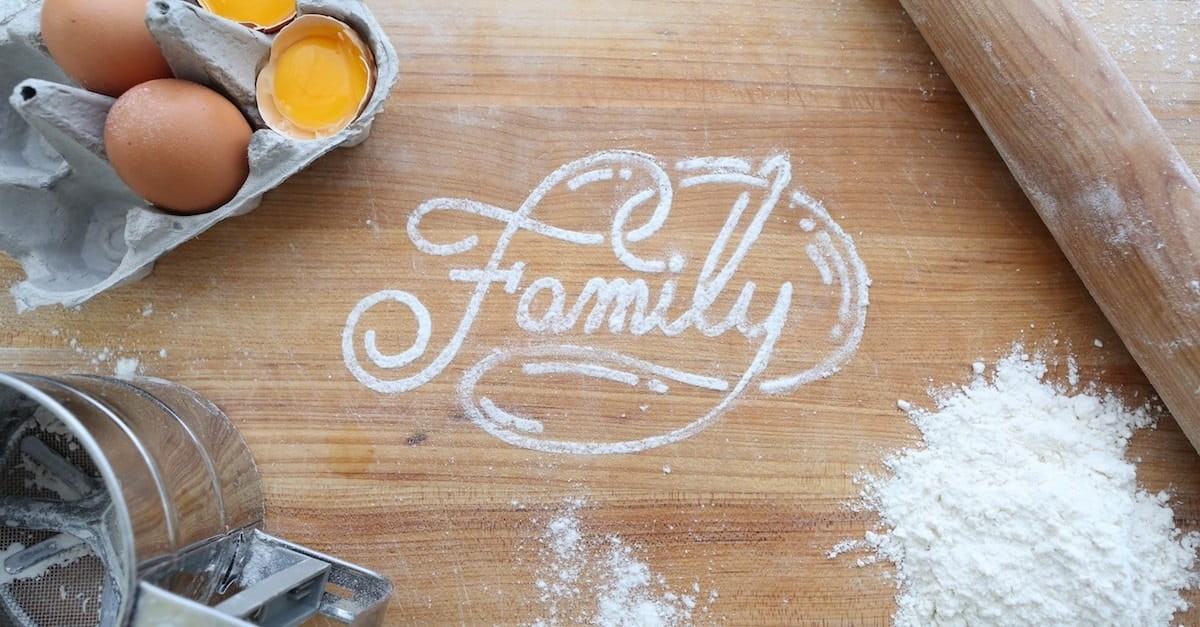 5. Create a Unique Addition to Your Family Tradition
This is something your family gets to come up with on your own. You probably have a few that you may not have realized were a tradition, or it's something you already look forward to each year. For our family, it's the day after Thanksgiving. All the ladies in our family go to my Mamaw and Papaw's house and help my Mamaw decorate her tree. I love hearing her stories about her ornaments. Some of them are fifty years old! I love hearing her share about how the ornaments on the tree bulk up at different levels over the years. She loves how there is a giant blob of ornaments at the bottom again, as she now has five great-granddaughters!
We also asked our Sacred Holidays online community to share their favorite traditions for you to get some ideas from:
When we were little, my mom had this white table cloth and for various holidays, she would let us paint it with washable paint. One year for Thanksgiving, we did turkeys with our hands on the table cloth. Was NOT a "pretty" table but we all loved it. -Lisa C.
Since I was little, Mom has construction paper strips on the table with markers. We all write things we are thankful for on the strips and put them together on a paper chain. Mom still hangs up the chains from our childhood years where we drew pictures before we could write. Now the house is filled with paper chains and thankfulness strips from decades of gathering together. -Holly S.
We've started writing names or things we are thankful for on pumpkins and setting them around the house or on the table as a centerpiece. -Jessica D.
My parents do a scavenger hunt every year for the kids and adults. They live on a farm, and my dad makes a map where the clues are hidden and at each stopping point there's little trinkets for the kids. My kids are young adults now, and they still look forward to doing this. Been doing it for about fifteen years!!!! -Stephanie H.
We play a lot of minute to win it games, and we just rename them with thanksgiving puns. -Taylor P
My husband and the girls start a puzzle, and sometimes it takes until Christmas to finish! I observe & bake & listen to their dad/daughter time and just soak up having my family all together in the same room! Holidays fuel my empty-nester joys. -Tia P.
There isn't a magic to picking a tradition. Find what works for your family.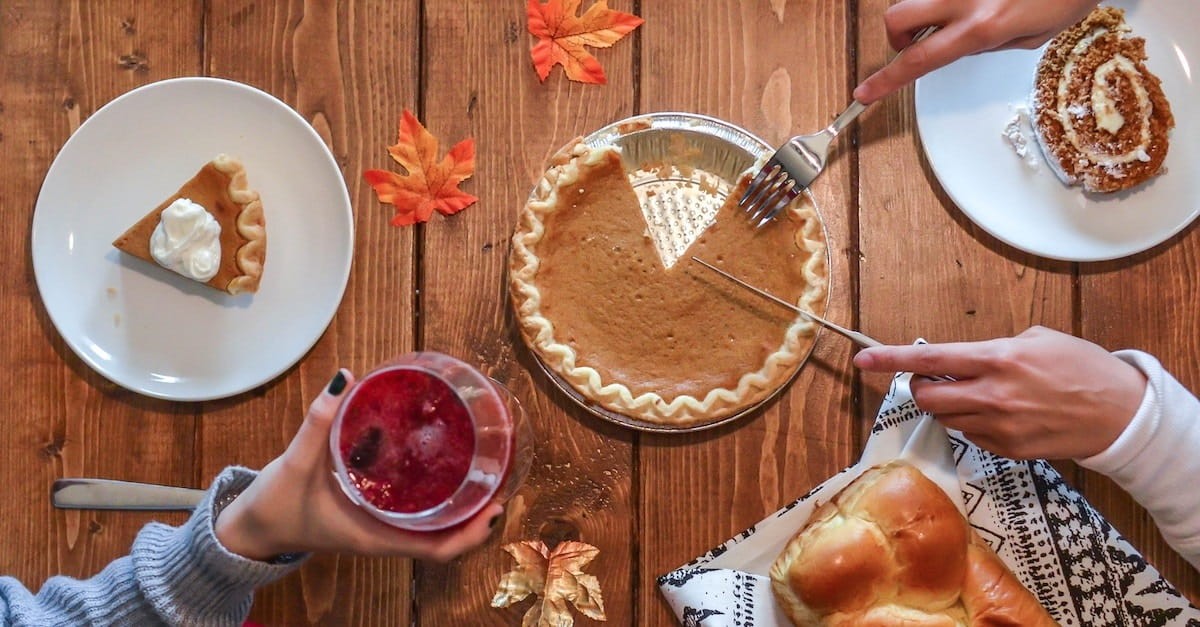 Here's my encouragement to you—don't feel like you have to do all five of these ideas.
Pick a few and actually do them well. We talk a lot in the book, Sacred Holidays: Less Chaos, More Jesus, about taking baby steps. We get overwhelmed, quit, and go right back to our insanity cycle if we try to do too much to change things up. Pick a few things that you think will work well for your context.
Finally, trust God to lead you and know what's best for you. Print this article off and spend some time praying through these ideas and ask God what would be best to try to do with your family this year. Also, ask Him to show you any other ideas that might be great for your family. He created the entire universe; know He can help you creatively think of ways to better connect with your family.
We can't wait to follow along on your Thanksgiving journey! Tag @sacredholidays and use #sacredholidays and #crosswalk so others can see what you are doing! Let's learn from one another and cheer one another on to happier and more connected Thanksgivings!
If you found this article helpful and would like more ideas, challenges, and encouragement for all the holidays—Thanksgiving, Christmas, New Year's, Valentine's Day, Easter, summer, Halloween, and birthdays—grab your copy of Sacred Holidays where books are sold online.
---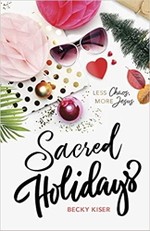 Becky Kiser's greatest hope is that women would find confidence in following Jesus, studying His Word and living out what He has said. Becky's first book, Sacred Holidays: Less Chaos, More Jesus, was released in October 2018 to help women find more meaning and less crazy during the holidays. She often speaks at women's events and prisons. She is the Founder and CEO of Sacred Holidays, a ministry dedicated to connecting the heart of women to the heart of God during peak seasons of women's lives (the holidays they celebrate). She is a certified Myers-Briggs Personal and Executive Coach. She is addicted to iced tea and nail polish, loves Texas summers, and usually is reading three books at the same time (although it's a lot of picture books these days). She lives in The Woodlands, Texas, with her husband, Chris, and their three daughters: Karis, Moriah, and Chandler.
Follow her at:
www.beckykiser.com// @beckykiser
www.sacredholidays.com// @sacredholidays
Image credits in order of appearance: ©Unsplash/Brooke/Lark, ©Pexels/MinAn, ©Unsplash/Brigitte-Tohm, ©Unsplash/SimonMaage, ©Pexels/YlaniteKoppens, ©Unsplash/JamesBesser, ©Unsplash/Element5Digital