Concerning Hobbits and Holidays
Ryan Duncan

2013

20 Nov

COMMENTS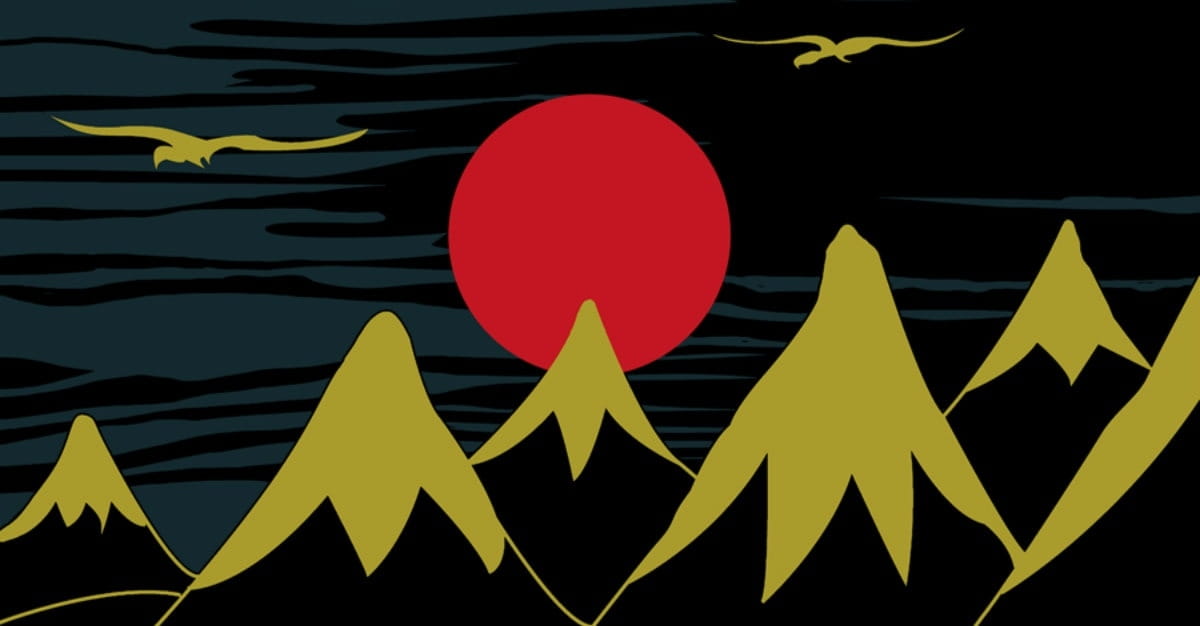 At the end of The Hobbit, there is a quote which touches on the very heart of Tolkien's work.   
"If more of us valued food and cheer and song above hoarded gold, it would be a merrier world."
Thanksgiving is now only a few days away, and I've found myself reflecting on how well this passage applies to our culture at large. Strangely enough, I feel The Hobbit captures the essence of this hectic season within its story. It even begins with an event fairly reminiscent of Thanksgiving itself. Bilbo Baggins is sitting down for another uneventful night at home, when he suddenly finds himself the unwitting host to a group of traveling dwarves. Within minutes his house is full of guests, and though Bilbo himself is slightly annoyed by the intrusion, Tolkien paints the scene as a rather merry gathering.
There is laughing, singing, feasting, and, as the Hobbits put it, all the comforts of home. Tolkien wrote this chapter to be a golden evening, a time of celebration before the company sets out on their difficult journey. It's in stark contrast to the novel's ending, where greed and avarice have cast a long shadow. Readers may recall that upon the death of the dragon Smaug, fighting breaks out over the vast fortune left behind. Only Bilbo believes the gold should be shared, and as the heroes of Middle Earth are nearly destroyed by their own greed, the Hobbit ponders whether any amount of treasure is worth such strife.
Like The Hobbit, Thanksgiving began as holiday celebrating friends, family and all the blessings of home, but over time has slowly fallen to materialism and greed. Black Friday was once infamous for starting at midnight, but more and more retail stores have begun to move up their timetables. First it was 11pm on Thanksgiving, then 10pm, last year some of my cousins got in line at a store that opened at 8pm. Tolkien's dwarves forgot that golden evening in the midst of the dragon's great treasure, now we are forgetting Thanksgiving in the face of bargain deals and discount prices. In ten years will there even be a Thanksgiving?
Now, I don't mean to sound like a doomsayer. I know several people who've made a tradition of the midnight shopping, and that's fine. I simply believe we cannot afford to neglect Thanksgiving any more than we already do. Thanksgiving is the time of year when we should be recognizing what we have, not what we're hoping to get. Christians in particular should be mindful of the ways God has worked in their lives and take a moment to count their blessings. Thanksgiving, after all, is the precursor of Christmas, and perhaps the greatest blessing mankind ever received.     
As for The Hobbit, the last pages find Bilbo Baggins returning home full of tales and new experiences. Though his life is never quite the same after his adventure, our Bilbo doesn't seem to mind much. His travels have left him with a new appreciation for the world he lives in. Most important, he still has his kettle, his pipe, and all the comforts of his home at Bag End, and to me, that sounds like a lot to be thankful for.
*This Article Published 11/19/2013