Why Your Kids Need to Hear You're Thankful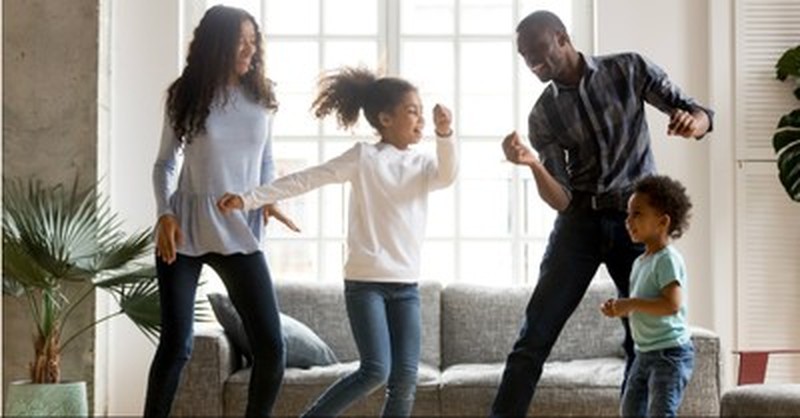 Every child eventually makes the decision about where faith fits in their future. Childhood provides time to discover if their family's faith works.
The daily things of life inform their decisions, supplying proof and patterns they look for in answer to their wrestling. Most parents think too little or too late about the power of thankfulness to answer questions plaguing kids today.
In September 2020 the Pew Research Center released findings from a report comparing beliefs and practices of teens aged 13-17 with those of their parents. Responses from 1,811 pairs of teens and parents reveal 48% of parents said they practical personal daily prayer, though only 27% of their teens followed suit. 43% of the adults said religion is "very important," but just 24% of their teens reflect that same pattern.
Simply having faith in the same household isn't enough to pass on a pattern of following. Kids need proof the faith of their parents works.
Home is the place where faith first lives in the stuff of life. These six reasons help parents know why kids need to hear them verbalize thankfulness.
1. Gratitude Completes the Circle of Faith
If we believe God leads our family life, we receive God's care for our family life. His divine care pours out uniquely in as many ways as families are unique. Each customized journey of parenting creates a different stage for faith in God to play out.
As parents live out their beliefs, kids watch and listen to see if the scenes match the statement of faith.
"These commandments that I give you today are to be on your hearts," God said. "Impress them on your children. Talk about them when you sit at home and when you walk along the road, when you lie down and when you get up," (Deuteronomy 6:6-7). This approach to narrating life while living it serves the dual purpose of saying and showing what we believe to be true about God and the life He gives us.
Like oral storytelling practiced for generations, the narration of life together within a setting of gratitude completes the circle of faith. We believe God is our good and loving Maker, desiring a relationship with us.
We know He works to allow and advance our holiness for His glory through generous grace with a rich inheritance attached. Because of that, we trust how He unfolds it all. And if we trust, we believe it's for our good.
Homes void of the sounds of thankfulness echo instead with disapproval towards the divine. By rejecting what God allows, discontent suggests He lacks goodness, understanding, and wisdom. Without expressed gratitude, God's character and intent toward us is suspect.
Kids need to hear thankfulness, so it completes the circle of faith for life.
2. Thanks Expresses Individual Intention
When John said, "I have no greater joy than to hear that my children are walking in the truth," (3 John 1:4) he spoke of spiritual children, but it's also the desire of every Christ-following parent's heart for their kids.
If we could believe for our children, we would. However, God wants each lost soul to reach independently for His grace. "So then, each of us will give an account of ourselves to God," (Romans 14:12). If redemption is individual, so is appreciation.
With kids sorting through a plethora of belief systems, hearing thankfulness from an individual parent helps with understanding. We each make a choice in what we believe about needs and challenges. Children need to hear what it sounds like for an individual to label life with their own words of thanks.
Like a decision to follow Jesus and put faith in God's care plan, no one can have a heart of thankfulness on our behalf. We believe individually, and we each walk out our own path towards gratitude in it.
3. God Moves Our Hearts from Hard Things to Thanks
On our personal journey of giving thanks in all things, we sometimes stumble or get stuck in places of discontent or outright rejection. God calls us to an earthly experience of transformation, not perfection. "Therefore, if anyone is in Christ, the new creation has come: The old has gone, the new is here!" (2 Corinthians 5:17)
When daily bread arrives on our family table, some of it will easily arouse an expression of thanks. Some of it will come with a bitter taste. Sometimes life is filled with fluffy mashed potatoes, and sometimes it's all spinach.
As an individual parent moves through their circumstances and a family of faith collectively moves through it, the goal is to move in God's direction.
So unlike God's thoughts, our natural reactions land far from gratitude for the heavy crosses we bear. We easily celebrate achievements, abundance, and prosperity. But pain and loss take our families to places we never asked to go. No one begs for suffering, though we know it will visit our home and knock on the door of our hearts to see what words we have for it.
Only God can transform our shock or anger, our grief and dismay, into a willing attitude of thanks.
With a front row seat to watch the movement of a parent to a place of thanksgiving, kids see the power of God at work where they live and grow in the life they know.
4. Our Household Chooses Peace
The world where our kids will make their homes won't put peace within easy reach. Instead, it will hide behind easier to access struggle, selfishness, confrontation, conflict, and separation. If we're to reinforce our God-given hunger to live in a place of peacefulness, we need to engineer the environment of our home with words of thankfulness.
Rather than choosing to call out what we lack, what we hate, or what we reject, a thankful family chooses to receive God's gifts as "enough" and "good enough."
Children first learn to love places overflowing with peace by listening to the sounds of home. Philippians 4:8 describes the kind of mindset and lifestyle practiced by followers of Jesus, "… whatever is true, whatever is noble, whatever is right, whatever is pure, whatever is lovely, whatever is admirable—if anything is excellent or praiseworthy—think about such things."
With regular responses of thanks on repeat in the background track of a child's world, an appetite for peace develops.
When our kids reach their young adult years, will they say religion is important? Will they practice personal, daily prayer? Will faith be cataloged as part of their past history, or will they carry it into the future of the life they create?
Like their parents, kids can expect to encounter loss and disappointment, but parents who practice expressed gratitude will pass on the value of relentlessly pursuing peace within an environment of gratitude.
5. Children Learn the Language of Thankfulness
In a child's first three years, they make their greatest leaps in the acquisition of speech and language. Beginning in the cradle and continuing through every developmental season, children listen and learn from adults in their lives.
The words of a parent, and the intentions behind the parent's words, imprint on the mind of a child in the earliest days. Patterns form simply by watching non-verbal cues, hearing voice inflection, deciphering volume variance, recording repeated vocabulary, and making connections between words and actions.
While they listen to our language and learn the words to narrate their own life, how frequently will they hear thankfulness?
We know, "Every good and perfect gift is from above, coming down from the Father of the heavenly lights, who does not change like shifting shadows," (James 1:17). The simple truths of God's goodness and our gratitude deserve a frequent place in our conversations.
Rather than assuming we all "just know" these good gifts to be from above, kids need to hear our giving of thanks called out specifically and often. This builds a mental "word bank" of words and expressions, ideas and concepts our kids need to know and have ready to use as they move to new stages.
Kids need to learn:
How to articulate circumstances that fit into good and hard categories at the same time.
How to notice and acknowledge gifts God gives and His faithful, daily supply.
How to activate a choice to move challenges from a conclusion as evil to good.
How to memorize every perfect gift and recall it in a conscious decision to reinforce what we know to be true in times of plenty or need.
By hearing parents practice an oral habit of giving thanks, kids construct a wide range of words to use as grateful expressions about God's goodness to them. Making the language of thanks "at home" in our home makes it natural for kids to make it natural in their own home.
6. Our Voice Becomes Their Voice
A parent believes what the Psalmist wrote to his own child: "My son, pay attention to what I say; turn your ear to my words. Do not let them out of your sight, keep them within your heart; for they are life to those who find them and health to one's whole body," (Proverbs 4:20-22). We narrate life in the hearing of our child so they will take the scripts of truth to heart and use them to lead to life and health.
Each child and each generation must be imprinted with the language of thanks. Modern parenting influencer, writer, and publisher Peggy O'Mara said, "The way we talk to our children becomes their inner voice."
Gratitude takes a child's heart on a journey of asking if God is good, knows them, and acts for their good. Using our voice to bestow on a child the inner voice of thanks provides reminders of faith at work.
"One generation commends your works to another; they tell of your mighty acts. They speak of the glorious splendor of your majesty— and I will meditate on your wonderful works. They tell of the power of your awesome works—and I will proclaim your great deeds. They celebrate your abundant goodness and joyfully sing of your righteousness." (Psalm 145:4-7)
May we never think too little of a little thanks. When kids hear parents speak genuine words of thankfulness from the heart, their own inner voice learns the language of faith-born gratitude.
Moments of loss and trial will lead children to their own moments of decision. And when those times arrive, as parents know they will, may the sounds of thanks rise in the ears of their hearts and lead them to thankful places.
Hearing thanks completes the circle of faith, teaches kids to make faith their own, guides them in moving from hardship to gratitude, gives them a love for a peaceful home, trains them in the language of a thankful heart, and imprints the voice of gratitude on their hearts.
Every generation needs to hear and memorize the words of a thankful heart.
Photo Credit: ©GettyImages/fizkes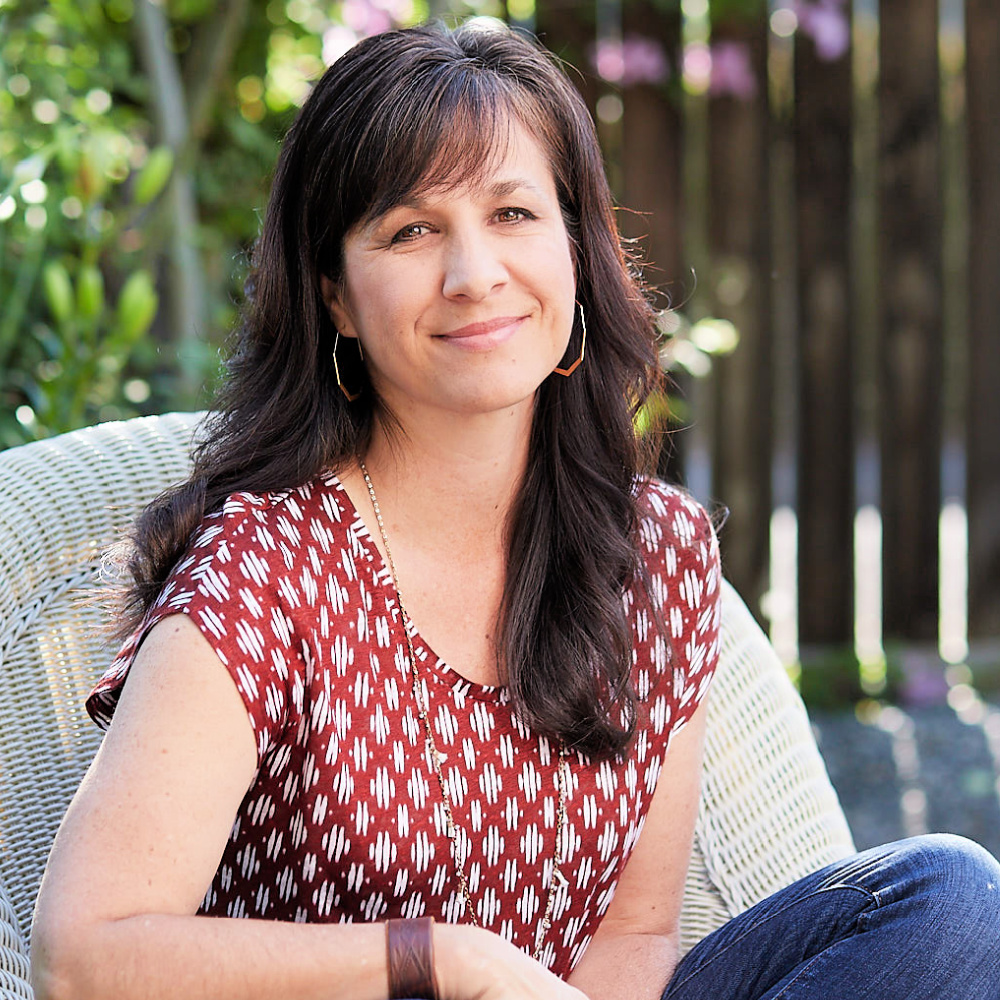 Julie Sanders loves helping women find God's peace in today's challenging times. She is the author of Expectant, The ABCs of Praying for Students, and the creator of How to Prayer Walk for Your School. She and her husband call Central Oregon home, but serve leaders globally and cross-culturally. Julie can be found at juliesanders.org.