5 Ways to Keep Christmas within Your Budget
From youneedabudget.com

Sponsored Article

2015

25 Nov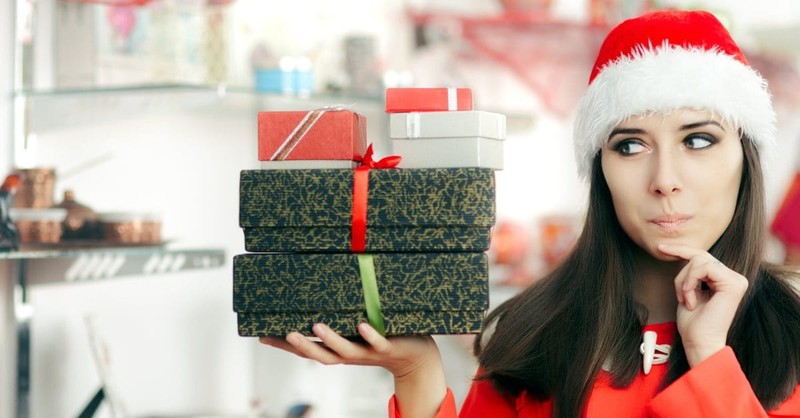 Red is usually the color of Christmas, but it can be easy to only focus on green during the holiday season... the green of dollar bills. Every commercial and billboard and magazine bombards us with advertisements and deals this time of the year, and they know exactly how to entice us to spend more and more money. If we aren't careful, the new year will roll around and we'll be faced with a pile of debt and a stack of bills that are due. None of that is enjoyable or responsible, so how can we keep Christmas within our budgets, whatever our budgets are?
The first step would be to actually have a budget. Budgets are not about telling you what you can't do, they are more about protecting your ability to do the things that matter most. Here are five quick tips to help you get through Christmas without credit card regret:
1. Establish your lists and limits from the start. To keep yourself on track while you shop, make sure you have a list created of who you are shopping for, and how much money you have to spend on them. If you don't put this in writing or think it through, it's far too easy to just keep adding things to your cart and racking up your total without even realizing it. If you use a tool like You Need A Budget, you can check your balances right on your phone, wherever you are—no excuses. Also think through the different parties or gatherings you'll be attending throughout the season so you can budget for any food, gifts, or travel expenses that you might not otherwise consider. If you'll be attending several gatherings where you are asked to bring a dish to share, consider how you can make larger batches of baked goods or purchase items in bulk to cut down on costs.
2. Start new traditions that streamline and simplify holiday gift-giving. My family established a tradition many years ago that I love-- one person organizes a gift swap among all relatives who opt in, and we all have a $30 limit to spend on the one person whose name we receive. Instead of feeling like I need to get gifts for every cousin, aunt, and uncle (which would get expensive quickly!), I get to focus on just one person. Everyone loves it! Consider starting a similar fun tradition in your family or even in your group of friends this year. Other ideas might be a group ornament exchange instead of other gifts, or setting an established cost limit for giving so everyone is on the same page.
3. Choose thoughtful gifts, not more gifts. When I think back on my favorite gifts over the years, the ones that stand out are the ones that were meaningful and special. It's never how many gifts I got that stays with me, but always the ones that clearly were given out of love and consideration for what I would cherish and enjoy. Some examples of this might be a special edition of a favorite book, a memento of a shared experience (such as a photo album or a framed print), or even an invitation to an event (such as tickets to an upcoming exhibit or performance, or a dinner at a favorite spot that you'll cover, etc). You don't need a high price tag on a gift for it to be a great gift, so just take a little extra time to think through what each person would really find special.
Handmade gifts are a great option, especially if you have an artistic or creative talent. Last Christmas, a friend purchased a large sheet of a beautiful floral wrapping paper at a local stationary shop and framed squares of it as gifts for all her friends. We all loved having a fun and original piece of art for our homes, It was a cost-effective and thoughtful idea! Writing letters to your loved ones or planning a special "date" together can be an especially cherished gifts as well. Just think outside the box!
4. Join together with others for larger gifts. Make your money go further by joining forces with other friends or family and purchasing a gift together. My brother and I have done this for our parents in the past to purchase something they really wanted or needed that neither of us could quite afford on our own, and it's always been received with gratitude and appreciation! People often appreciate the offer to join together on larger or more expensive gifts, but it just takes one person stepping up to coordinate the plan to get the ball rolling. Don't feel pressure to spend more money for someone than you have budgeted, but try to see your budget instead as a fun challenge to be more creative and resourceful.
5. Practice discernment when it comes to giving. It seems like every charity and organization is asking for donations and gifts this time of year, and it can be hard to say no when they are such worthy causes. I know that I personally feel like I should give a dollar here and $5 there and a toy to that drive... but it all adds up. This season, I decided who I would give my support and donation to, and I graciously decline all other offers. It's not that I don't have a heart to support every organization, but I know that I don't have room in my budget for that, so I made my conscious decision early. Now, I can confidently say, "No, thank you!" when I'm asked to donate, knowing that I am supporting a cause I love and giving back this Christmas without also draining my bank account.
How are you planning to stay within your budget this Christmas? Do you have any other tips or suggestions for holiday shoppers?
Written by Rachel Dawson, editor for BibleStudyTools.com. Check out Youneedabudget.com's Four Rules to help you stop living paycheck to paycheck! To get out of debt and save more money faster, download a free, 34-day trial today.
Publication date: November 25, 2015