April 4
"Behold, I have given you authority to tread on serpents and scorpions, and over all the power of the enemy, and nothing will injure you" … And the Lord said to Paul in the night by a vision, "Do not be afraid any longer, but go on speaking and do not be silent; for I am with you, and no man will attack you in order to harm you, for I have many people in this city." - Luke 10:19; Acts 18:9-10
When the God's servant invades enemy territory, the foe doesn't like it, and mobilizes. Jesus promised His followers that as long as we are under Him, we have His authority, including power over the "serpents" and "scorpions," symbolizing demons. So Paul was bullet-proof when he headed for Corinth. When you're in the center of God's will, you need not be afraid. When you are under authority, you are trusted with authority. So, under Christ's Lordship, you have the authority, not the devil. The adversary can't take you out of the world. Only God can do that, and He won't until your mission is completed.
Click here to sign up for your free Winning Walk newsletter!
---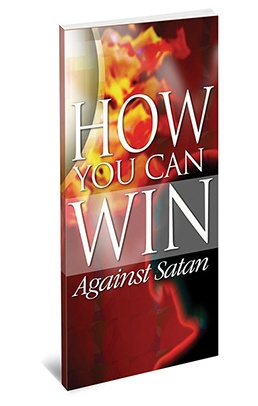 All genuine Christians are involved in a fight. Sometimes it's an inner struggle; other times it's circumstances. Satan uses everything in his arsenal to keep you from fulfilling God's plan and purpose for your life.

So how can you be on the winning side in the ongoing war against evil? And how can you win the specific battles you face in your own life? Dr. Ed Young answers these questions in his booklet, How You Can Win Against Satan.

It's our gift to thank you for your donation today. Please request your copy below – and thank you for giving generously to continue sharing the proven truth of God's Word through The Winning Walk!