August 6
The sacrifices of God are a broken spirit; a broken and a contrite heart, O God, You will not despise. Psalm 51:17
Years ago comedian Red Skelton was on an airplane that develop engine trouble over the Alps. He tried to cheer people with jokes. Finally, the aircraft was nursed to an emergency landing. "Now you can all go back to the sin you turned from a few minutes ago," Skelton reportedly quipped to his fellow passengers. Shallow "repentance" is really regret, especially over possible consequences. Godly repentance is, as they say in the military, an "about face," a turn away from sin to God. It comes when our hearts are broken over our sin rather than merely anxious about the outcome.
Click here to sign up for your free Winning Walk newsletter!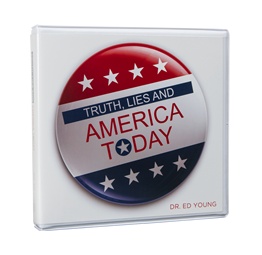 Our Gift to You - Truth, Lies, and America Today CD Series
Truth, Lies, and America Today is a bold and controversial three-message series that lays bare the lies American society has come to accept as truth: lies about morality, the role of the church, the role of government, the sanctity of life, and more. Dr. Ed Young shares the steps all believers can take to reestablish God's truth in their home and community and to rebuild a moral foundation upon which our nation can stand and flourish!