February 15
Bless the LORD, O my soul, And forget none of His benefits; Who pardons all your iniquities… - Psalm 103:2-3
Michael Whitman was a British sympathizer during the American Revolution. Peter Miller, a committed Christian, was Whitman's despised neighbor. Whitman was arrested as a traitor, and taken to Philadelphia for execution. But Miller trekked through the snow to George Washington, at Valley Forge, where he pled for Whitman's life. "I cannot grant you the life of your friend," Washington told Miller. "Friend? Whitman is my worst enemy!" Washington realized Miller had walked 60 miles to save his adversary, and granted the request. We were Christ's enemies, but He treated us as His friends, and laid down His life for us, that we might be pardoned.
Click here to sign up for your free Winning Walk newsletter!
OUR THANK YOU TO YOU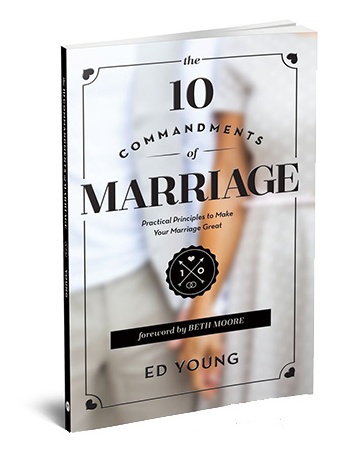 10 Commandments of Marriage: Keep your marriage strong through any struggle!

Marriage is God's idea. He planned it. He designed it. So when the struggles of marriage hit, there's no better place to go than to the Author of marriage Himself!
Be sure to request your copy of The 10 Commandments of Marriage when you give your best gift below to help share the proven truth of God's Word through The Winning Walk!