February 23
And not only this, but we also exult in our tribulations, knowing that tribulation brings about perseverance; and perseverance, proven character; and proven character, hope; and hope does not disappoint, because the love of God has been poured out within our hearts through the Holy Spirit who was given to us. - Romans 5:3-5
Standing at the base of the Great Pyramid, all I could see was one side of a triangle. At the bottom, only a portion of the huge structure was visible. Flying out of Cairo, I could see the whole. Tribulation is only one side of our experience. We must get above, and see the whole promise of God, the complete structure He's creating in our lives.
Click here to sign up for your free Winning Walk newsletter!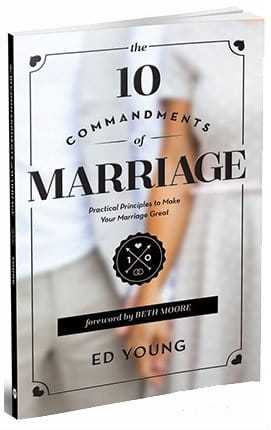 10 Commandments of Marriage: Keeping Your Marriage Strong Through Any Struggle
God wants your marriage to be nothing short of incredible. But it takes work… a work that can begin when you dive into the pages of this book.

So be sure to request your copy of The 10 Commandments of Marriage when you give your best gift below to help share the proven truth of God's Word through The Winning Walk!