July 23
How blessed are those who keep justice, who practice righteousness at all times!
Psalm 106:3
Practice makes perfect. Practicing righteousness is a strange phenomenon. The moment a person receives Jesus Christ as Savior, he or she is justified, and declared "perfect." Yet the practice of righteousness moves one toward perfection. How can you progress toward what you already have? The covenant person lives on two levels—Heaven and earth. In Heaven, to be in Christ is to have already arrived in His perfection. Practicing righteousness in the earthly life is moving toward the state of being one already possesses in Heaven.
Click here to sign up for your free Winning Walk newsletter!
OUR THANK YOU TO YOU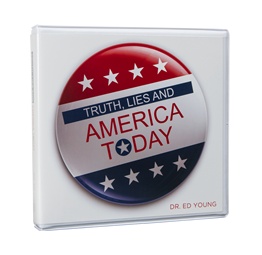 Truth, Lies, and America Today is a bold and controversial three-message series that lays bare the lies American society has come to accept as truth: lies about morality, the role of the church, the role of government, the sanctity of life, and more. Dr. Ed Young shares the steps all believers can take to reestablish God's truth in their home and community and to rebuild a moral foundation upon which our nation can stand and flourish!