July 6
"Blessed are those who mourn, for they shall be comforted."
Matthew 5:4
Every virtue needs correction by its opposite virtue. A jungle flower in the East Indian tropics smells putrid alone, but mingled with the other forest scents is pleasant. So some virtues taken by themselves can "smell bad." Denunciation in spirit, recognizing that one is bankrupt at the core of their life ends in lonely asceticism unless balanced by engagement with the world. Such involvement will lead to mourning because of the pain in the fallen societies. But it's those who grieve over the sorrow brought by evil who wind up with God's dearest comfort.
Click here to sign up for your free Winning Walk newsletter!
---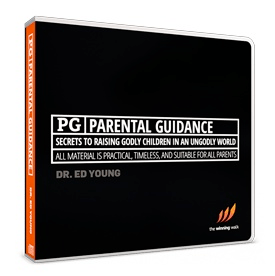 Transform how you think about parenting!
Most anyone can become a parent, but successful parenting eludes so many. Even many Christian families find themselves spiraling out of control as their children fall victim to drug and alcohol abuse, sexual promiscuity, and even suicide.

That's why Dr. Ed Young put together his easy-to-follow 3-message CD series, Parental Guidance. In it, Dr. Young reveals proven truth that every mother, father, and grandparent can immediately embrace in order to build and strengthen their family.

Parental Guidance is our gift to say thank you for your donation below to help share proven truth through The Winning Walk's broadcast ministry. We pray it transforms the way you think about parenting!