June 14
The LORD is near to all who call upon Him, to all who call upon Him in truth.
Psalm 145:18
Parents of adult children sometimes are reluctant to initiate contacts, fearing they will intrude. Yet they yearn for interaction. There's a thrill when the phone rings, or they hear a friendly tap on the door. God isn't an intruder, but He loves answering the calls and the door-knocks of His covenant children. The Bible says we are to wait on the Lord, but He waits on us, too. Some people believe they shouldn't "bother" God. They forget He is Father, and wants to hear from His children.
Click here to sign up for your free Winning Walk newsletter!
OUR THANK YOU TO YOU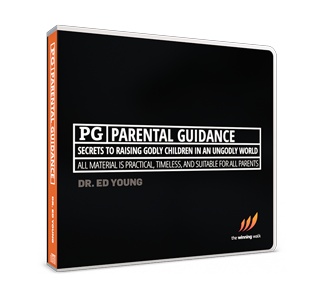 Most anyone can become a parent, but successful parenting eludes so many. Even many Christian families find themselves spiraling out of control as their children fall victim to drug and alcohol abuse, sexual promiscuity, and even suicide.
That's why Dr. Ed Young put together his easy-to-follow 3-message CD series,Parental Guidance. In it, Dr. Young reveals proven truth that every mother, father, and grandparent can immediately embrace in order to build and strengthen their family.